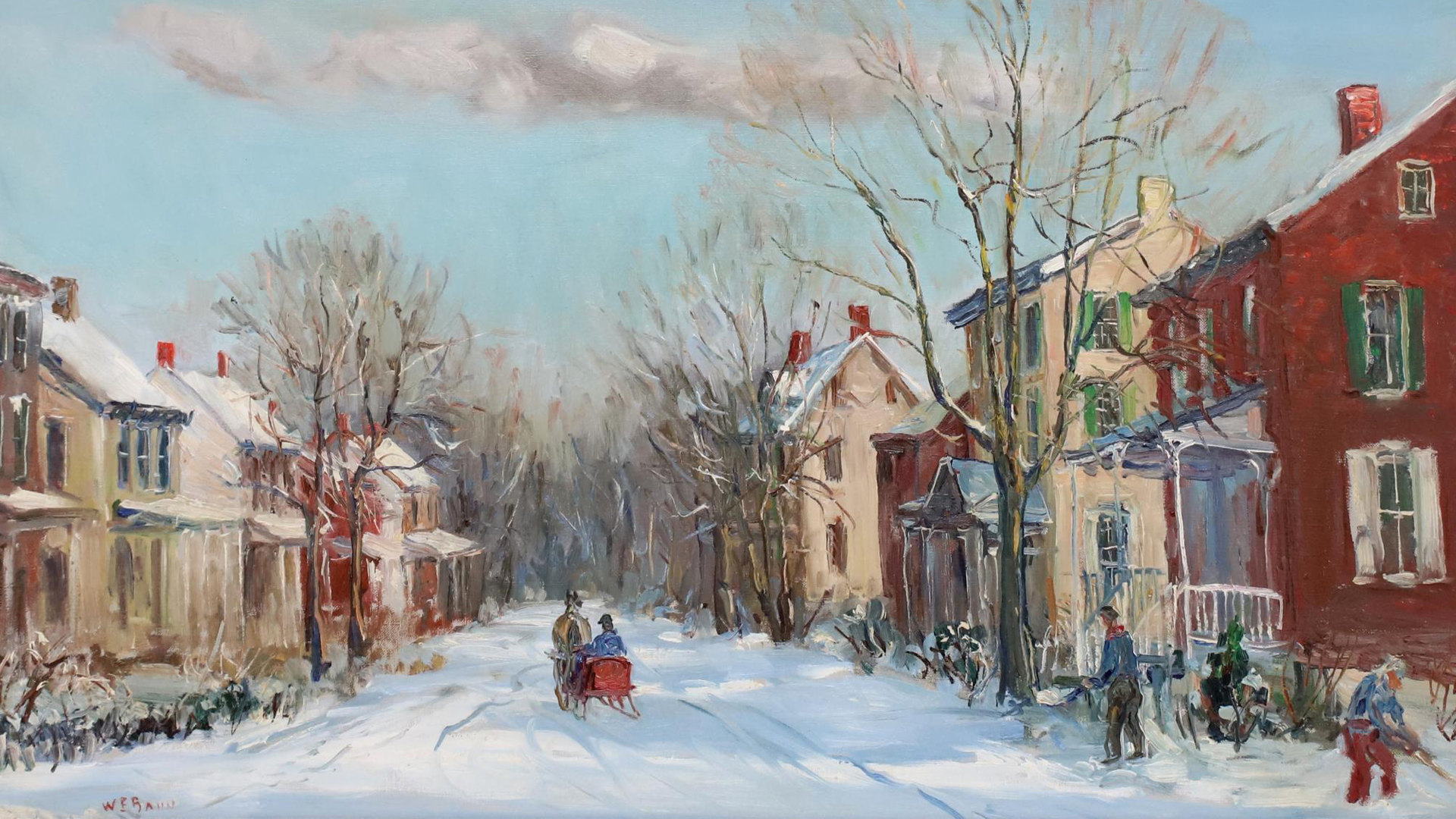 Fine Art
Alderfer Auction brings fresh works of art to the market that are curated by our team of experts and encompass original works of art by established, "listed" artists, in good condition. American, Pennsylvania, European and Contemporary artists are offered in Alderfer Auction Fine Art and Collectors auctions.
Allow Alderfer Auction, a leader in the auction industry, to evaluate your Fine Art collection with a complementary assessment. Our specialists can determine if a piece in your collection could be featured in an upcoming Fine Arts Auction at Alderfer Auction. We are seeking Pennsylvania impressionist works of the 19th and 20th centuries, as well as, works that span many geographical regions and eras. Trust your family pieces/collection to this family owned auction company with a long history of honesty and integrity.
Contact us today to start the consignment process. Let our art auction experts answer your questions regarding your art collection and explain the auction process.

Having deep roots in the "Home of Art" and Pennsylvania Impressionism, Alderfer Auction holds records with George Sotter's "Village at Night" for $264,500, and "Snowbound Hills" for $247,250. Walter E. Baum's "The Mill Sellersville, Winter" sold for a record $97,750. Additionally, "Snowbound Hills" by Arthur Meltzer still remains in the top two sales at $126,500. Other record-setters by Pennsylvania artists include pieces by Peter Sculthorpe, Lois Bosa, and Jean Halter.
Beauty is in the eye of how Alderfer Auction curates paintings, sketches, illustrations and drawings and how it masterfully matches the various canvases to the worldwide market of "beholders."