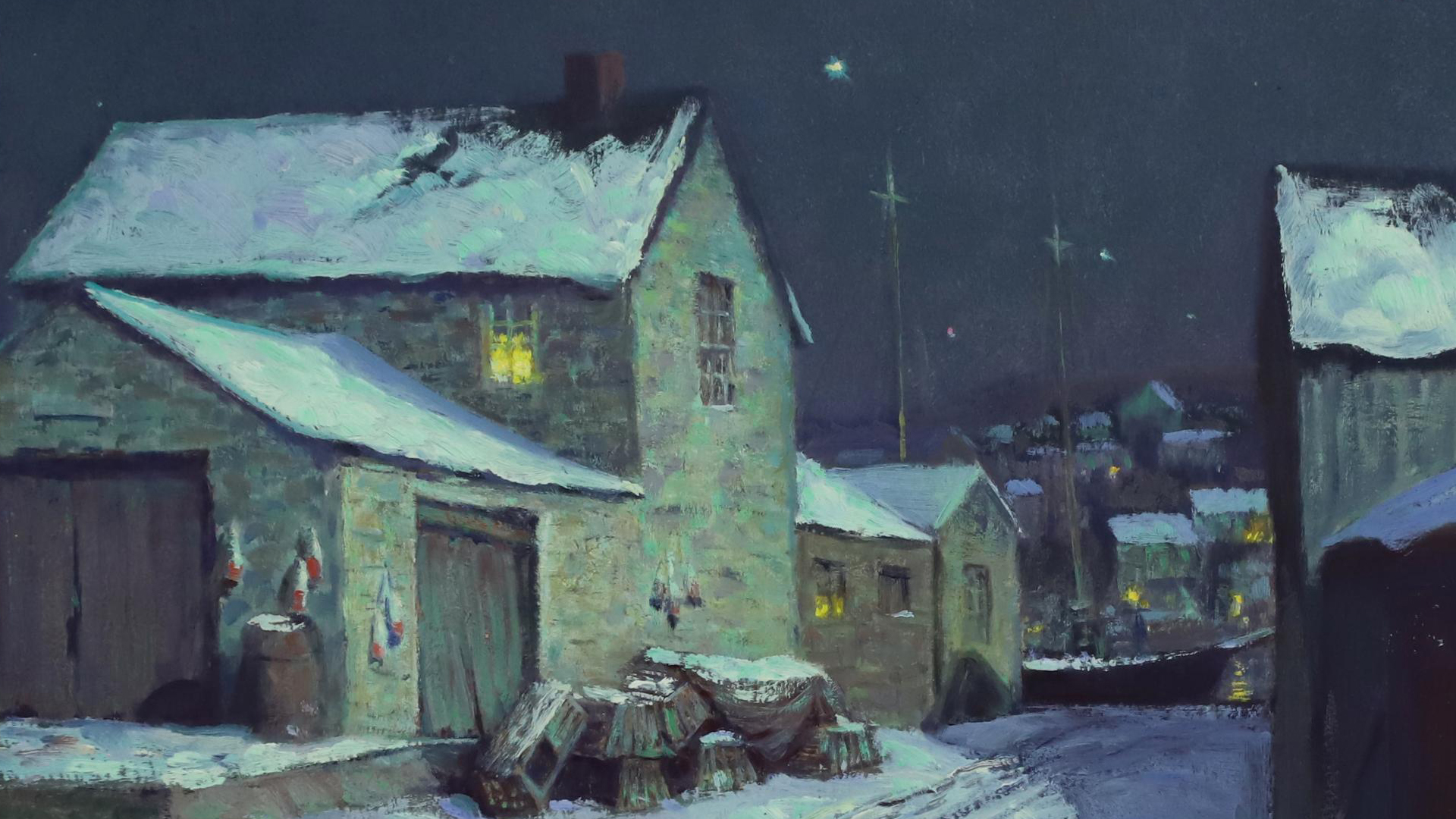 PA Impressionists
Alderfer Auction is situated within a community rich in art and conveniently located in the suburbs of Philadelphia. This area is home to the New Hope School artists and the Pennsylvania Academy of Fine Art. It has provided a backdrop for many local artists throughout the 19th and 20th centuries. With deep roots in "the home of art" filled with artist studios and galleries, Alderfer Auction has over 50 years experience, expertise and relationships with many of the PA artists and collectors.

Alderfer Auction specializes in the works of Pennsylvania Impressionists. Located just miles from New Hope, Bucks County and the Delaware River, this rich and diverse landscape provided popular subject matter for many of the Pennsylvania Impressionist painters and the painters of the New Hope School. These paintings embody the nature that surrounds us in the PA countryside often depicting recognizable stone buildings among flowering fields or snow-covered roads, bridges and streams.The movement began in the first half of the 20th century when landscape painter William Langson Lathrop moved to the town of New Hope in 1898 and founded a summer school for art.
The movement is often referred to as the "New Hope School" because artists in Bucks County and New Hope in particular, schooled, taught and produced the most well-known works. This can be deceiving, as many works were painted outside of the town of New Hope. One of the well known artists, often featured in our Fine Art & Collectors auctions, is Walter E. Baum. He not only worked as an artist, but also, as a teacher and educator forming the Baum School of Art and the Allentown Art Museum (click here to read about our record breaker Baum & other PA Impressionist artwork records). Because of Baum, the influence of the movement expanded beyond Bucks County into the Lehigh Valley, specifically into the Allentown area. It is within this region that the movement continued to thrive well into the 1940's & 1950's. Art historians regard this group of the Pennsylvania Impressionists as the Baum Circle.
Pennsylvania Impressionism married the style and ideology of French Impressionism with American Impressionism. It remained more "American" then other impressionist movements happening throughout America at that time. It stayed rooted in its focus on landscapes and retained the careful draftsmanship that most of its practitioners had learned at the Pennsylvania Academy of the Fine Arts. It is a hybrid of French and American ideas and not so much a full adoption of European ideas. Through its artistic practices it helped Americans gradually become familiar with many of the new artistic concepts coming from Europe in the late 19th and 20th centuries.