Meet Our Awesome Team
Our team is here to serve you. How may we help you?
Sherry S. Russell
Chief Executive Officer | Team Leader | Realtor
I have been enjoying family businesses my entire career, whether working in our family businesses or supporting local family businesses. I believe in all aspects of family business! I am truly honored to have the opportunity to lead the Alderfer team. It is an incredible group of individuals that are dedicated and passionate about their jobs, and supporting their fellow team members. Owning a family business has allowed me to walk alongside my husband and our children; sharing business and life experiences. My involvements as a mother, wife, coach, mentor and board member have all contributed and impacted my career journey. Life Mission: To challenge and inspire God's children to believe in themselves, and to grow to accomplish their individual passion in life. "It's all about, it's all about the climb… Keep your faith, keep your faith."
---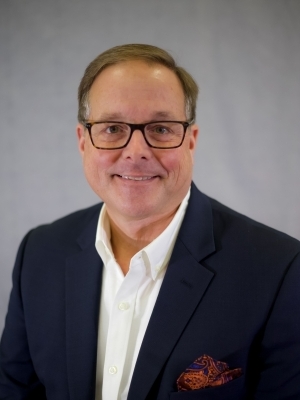 H. Brent Souder, CAI
Sales Director/Auctioneer/Appraiser
H. Brent Souder began working with Alderfer Auction in 1986 and has extensive knowledge in the auction industry. Brent graduated from Mendenhall School of Auctioneering, Highpoint, NC in 1987. He is also a graduate of Certified Auctioneers Institute at Indiana University, with certifications as a Master Personal Property Appraiser (MPPA). Brents expertise include jewelry, fine and decorative arts, with a focus on the Pa Impressionists which he has established record sales in his discoveries throughout his tenure. He is also versed in the sale of Real Estate at auction and assisting sellers navigate the process. With his years of industry experience, he mentors the Alderfer sales team to maintain the level of integrity, knowledge, and customer service of the Alderfer brand. Brent was named the Pennsylvania State Bid Calling Champion in 2003. He received the honor of the PA Auctioneer of the year in 2018 and inducted into the PA Auctioneer Hall of Fame in 2020 for his contributions to the industry. He currently serves on the PA Auctioneer Association Board of Directors. His favorite part of his day is "Meeting new people, meeting the needs of buyers and sellers, new discoveries, and hearing the stories of collectors!" In his free time, he enjoys going to auctions! time away with his family at beach, camping, skiing, or spending time in Tioga Co., where he likes to ride ATV, dirt bike.
---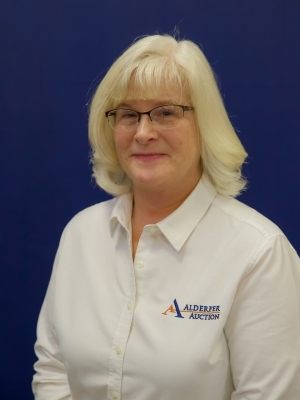 Pam Bergey
Pam Bergey has worked at Alderfer's for 15 years. She attended Montgomery County Community College but ultimately chose to dedicate her time at home raising her four children. Upon re-entering the work place, she chose to work at a small family owned real estate office where she attained her real estate license. When she first came to Alderfer's she began as a receptionist. Since then she has worked in many aspects of the business. "I love to see an auction through from beginning to end, with all of the challenges and blessings it brings." When Pam is not working she enjoys spending time with her husband, her children & many grandchildren. She enjoys taking long walks with her dog, playing games, baking, and reading a good book.
---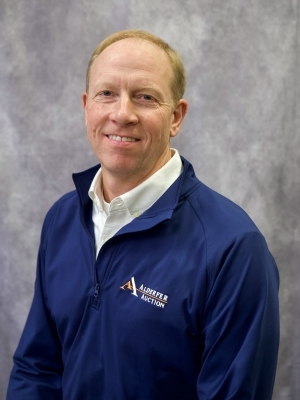 Bruce Russell
Estate Sales and Project Manager
Bruce Russell started with Alderfer Auction full time after retiring from a 25 -year teaching career in June of 2020. Bruce's opportunities through teaching and his love for coaching various sports over the past 25 years has solidified his belief in the importance of the Team Approach to success. Bruce enjoys being part of the Alderfer Team as well being part of a family business which has provided a great opportunity to use many of the same skills from his teaching career. While relatively new to the auction business as an adult, Bruce spent some of his youth listening to the chant of his uncle calling bids as his uncle was an auctioneer in the Eastern Shore of Maryland. Bruce still enjoys the excitement of watching the competitive bidding online and seeing the delight from customers as they gather their auction winnings. Having the opportunity to meet and listen the stories of the consignors and customers and in turn being able to help them with the next steps in their lives is one of the most rewarding parts of his job.
---
Jill Kaercher
Estate Sales Specialist | Realtor
Jill's introduction to the auction industry came at a young age. Jill was an Alderfer raised in Harleysville, spending time as child with her grandparents that were antique collectors. On the weekends, Jill and her mother would spend most Saturday's at live auctions treasure hunting. As a child Jill dreamed of being an auctioneer when she grew up. She received a Bachelors in Business from Temple University, majoring in Marketing, Minoring in Real Estate. Jill has worked over 10 years for Alderfer Auction, first clerking and now as a Realtor and Sales Associate. Jill enjoys supporting local community organizations and volunteering, supporting adults with disabilities. Jill says "I am proud to be part of a local, family owned company whose focus is to provide exceptional customer service and services to both our buyers and sellers. The team at Alderfer's takes great pride in the services we provide and the quality of work that we do. I am blessed to work alongside a group of people who hold honesty and integrity above all else." Jill lives close by her three adult children, one who works here at the company! In her spare time, she loves to be outdoors, hiking or biking, with a love to travel. Jill brings on a level of expertise to assist her clients in obtaining or selling a home, and with management of personal property as an Estate Sales Specialist.
---
Christian Answini
Senior Specialist of Fine & Decorative Arts | Auctioneer
Joined the Alderfer team in January of 2018. Christian contributes a range of skills as an auctioneer, historian, and scientist which offer both a broad and targeted knowledge base to our Fine and Decorative Art, Specialty, and Single Owner auctions. His thorough research and Renaissance approach have yielded success for our consignors in a wide range of merchandise including fine art, silver, Americana, comic books, and pop culture materials. Christian's 10+ years as an auctioneer and 6 years serving on the Board of Directors of the Pennsylvania Auctioneers Association has enabled him to build a strong local and national network within the auction, antique, and fine art community. In addition to his auctioneer's license, Christian holds a Bachelor of Science degree in Biology with a focus in Philosophy.
---
Grant Souder
Sales Associate | Estates, Firearms & Equipment Specialist
Grant officially joined the Alderfer team in 2019 after several years of sales experience in the vehicle industry. Grant grew up in and around the auction industry attending auctions and even periodically worked at Alderfer's as an auction "runner" as well as volunteering at local benefit auctions in his teen years. He is a graduate of Christopher Dock High School and Bucks County Community College and specializes is firearms, equipment, vehicles, and general estate items. His favorite part of working at Alderfer's is assisting our clients with their specific auction needs, discovering rare merchandise, and generally learning something new every day. Grant and his wife reside in Schwenksville, PA.
---
Mike Gribbin
Sales Associate | Vehicles & Musical Instruments Specialist | Asset Recovery
Mike Gribbin has worked in the auction industry since 2015. Prior to this, he spent 6+ years in the high-end, collector-quality furniture market and another 6 years managing thrift stores for Liberty Ministries. His areas of focus at Alderfer Auction are as diverse as his background. Mike concentrates on asset recovery for our Business Liquidations in all markets of the workplace. Additionally, he coordinates the musical instrument auctions and is the point-person for all vehicle consignments. As a sales representative at Alderfer's, Mike enjoys the day-to-day opportunities of meeting new clients, listening to their stories, and discerning how Alderfer Auction can best fit their individual needs.
---
Annette Wilson
Business Development and Estate Sales
Annette Wilson recently joined the Alderfer team in 2022. Along with her professional experience, Annette brings a lifelong love of art and antiques to the table. A Graduate of Pennsylvania College of Art and Design, her first job was in designing wallpaper for York Wallcoverings. She brings 30 years of experience in sales, marketing, and business development mainly in the commercial interiors business. In 2019, Annette shifted her career focus because of personal experiences. Her desire was "to help families navigate the scary, stressful, wild world of senior living." She became CSA (Certified Senior Advisor) accredited in 2021 which provided her with the practical, multi-disciplinary tools and resources to help serve older adults more effectively. She looks forward to using her background and skillset at Alderfer's to help the senior population with the daunting question of "what am I going to do with all my stuff?" Annette has been married for 35 years to her best friend and supporter, Kevin. Their daughter Zoe lives in Philadelphia. Annette is a volunteer teacher for "Art Goes to School" in the North Penn School District, is a member of the North Penn Arts Alliance, and the Montgomery County Beekeepers Association.
---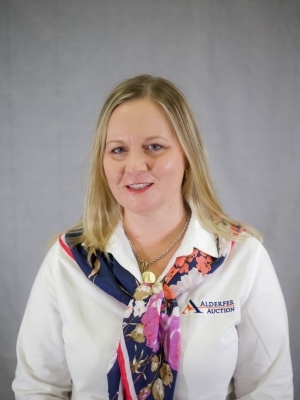 Allyson Babcock
Appraiser | Sales Associate
Serving the Main Line & Surrounding Areas
Allyson Constant Babcock grew up in Orient, NY, the easternmost town of Long Island's North Fork. It was in this small town that her love of history and antiques began. From a young age, Allyson was submersed in the decorative arts world, training her "eye" for fine antiques and art by attending art and antique shows and visiting shops and galleries across New England and throughout New York. Her father, Douglas Constant was an antiques dealer, collector and appraiser for over 40 years. Throughout his career, he imparted much of his knowledge to his daughter. Allyson has over 15 years of experience in the auction and appraising world. She began her career at Alderfer Auction learning the day-to-day operations of an auction house and became the lead cataloguer for their quarterly fine and decorative arts auctions where she researched and catalogued thousands of items for estate auctions. Her areas of expertise include American Furniture & Decorative Arts, American Fine Art, and general residential contents.
Ms. Babcock is an accredited member of the Appraisers Association of America specializing in American Furniture & Decorative Arts. Allyson offers appraisal services to individuals, attorneys, insurance professionals, trust companies, financial planners, museums and historical societies. Ms. Babcock produces professional appraisals for the purposes of insurance, estate tax, equitable distribution, estate planning, and personal interest. Allyson Constant Babcock holds double bachelor's degree from Brown University in American Civilization (Material Culture) and Organizational Behavior & Management. Continuing her education in the decorative arts field, she obtained a certificate in Appraisal Studies by completing the Appraiser's Association of America's Comprehensive Appraisal Studies Program. Her appraisals conform to the Uniform Standards of Professional Appraisal Practice. USPAP has now become recognized throughout the United States as the generally accepted standard of appraisal practice for all appraisal disciplines.
---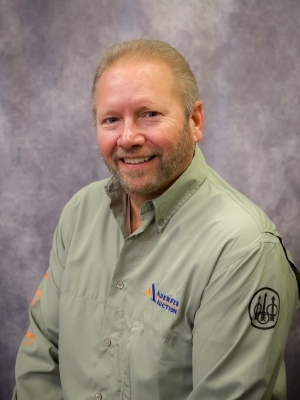 Dan Angstadt
Logistics Manager | Firearms Coordinator
Dan has worked at Alderfer Auction since 2017. He started in the shipping department and then worked in most departments learning the auction business, his main duties include all scheduling of pickups and deliveries, and works with the firearm team as needed. When Dan is not on those duties, he is doing loadouts and lot & list. Prior to working at Alderfer Auction, Dan worked in Philadelphia as the transportation manager scheduling and setting up deliveries to grocery stores and deli shops. In his spare time he enjoys outdoor activities including boating and fishing. His enjoyment at Alderfer Auction is meeting new people everyday and seeing the end results at completed job sites.
---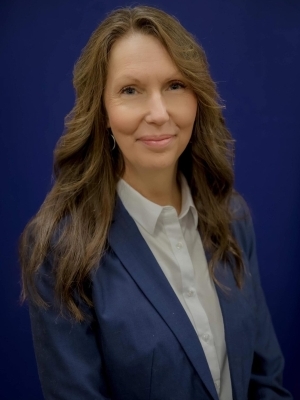 Ranae Gabel
Business Development & Marketing Director
Ranae holds the position of Business Development & Marketing Director at Alderfer Auction. Ranae graduated from Temple University with a Bachelors of Art in Marketing and Economics. She now has 15 years of experience in the auction industry specializing in consumer behavior, concept management and marketing strategies that capture the most attention digitally, traditionally and analytically. Ranae thrives on matching the admirer and collector with the unique, one-of-a-kind piece of art that they've been seeking. As a marketing strategist, she holds strong in the belief, "if your branding message and foundation are not strong, the rest of your marketing efforts will crumble." Ranae loves to spend time with family and friends, enjoys traveling to see volcanos, golfing, and learning new trends.
---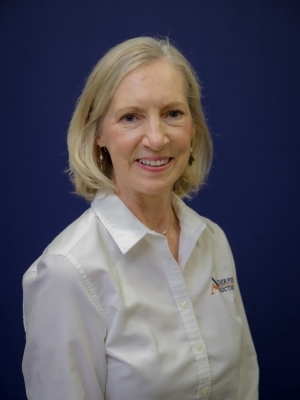 Lucy Brubaker
Transitions & Downsizing Manager
Lucy was an educator in the Pennridge School District for 20 years. She left the classroom to become owner/ operator of Rita's Water Ice in Harleysville for 12 years. Upon selling her business she joined Alderfer Auction in 2019 to be part of the Transition and Downsizing Team. Today she manages Transitions and assists with Marketing. She enjoys walking alongside clients to help them downsize their personal property to prepare for a move or transition. Lucy has been married to Ed for 38 years and their daughter and son in law live in Portland, Oregon. She is an active member of Souderton Mennonite Church.
---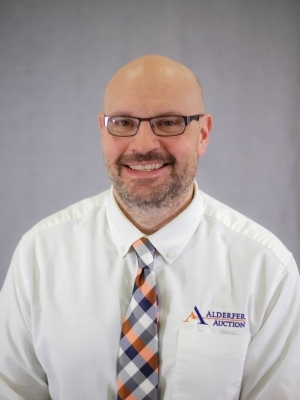 Chris Harper
Specialty Online Coordinator | Photographer | Firearms & Fine Art
Chris Harper has been with the Alderfer Auction team since 2013 specializing as an Online Auction Coordinator with an emphasis on lead photography, photo editing, advertising, cataloging, and research. He is most highly involved in the Fine and Decorative Arts, Mid-Century Modern and Design, Collectors, and Firearms auctions. Chris holds a Bachelor of Science degree in Meteorology from the Pennsylvania State University which he has used as a foundation to help cultivate his diversity within his position.
---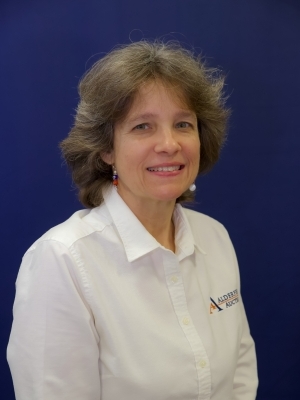 Kirsten Saybolt
Kirsten joined Alderfer's in 2017 and brings over 30 years of marketing experience to the team, specializing in Graphic Design, Research, Product Photography, Website Management and Communications. Prior to Alderfer's, she worked in the food industry, serving as Marketing Coordinator for two local supermarket chains. Kirsten holds a Bachelor of Science Degree in Communication Design. She and her husband Chris have a daughter and son that live in Virginia. She enjoys camping, hiking, traveling and following local sports teams.
---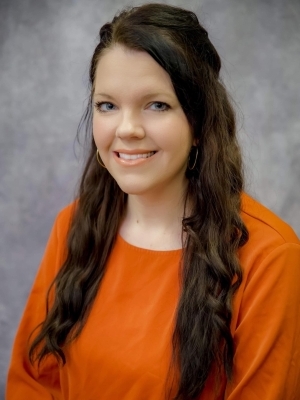 Deborah Rhodes
Deborah has a Bachelors & Masters in Information Technology and Management from American Military University (AMU). She has graduate degrees in Front End Development and in Digital and Website Design from UCSD. Deborah began her career at age 19 serving in the U.S Army. After being honorably discharged in 2009, she graduated from AMU with degrees in Social work and Legal Studies before beginning a 10 year career working as a social worker for local community non-profits. After going back to college in 2017, Deborah started a consulting firm for small businesses with website production & social media management. Deborah has been with Alderfer Auction since January of 2022 as a digital designer, working on digital and print ads, social media management, and website design. She brings a wealth of knowledge to the marketing department to help advertise product globally. She lives in Schwenksville with her three children and dog, and in her spare time manages a middle school hockey team and enjoys doing sports photography.
---
Sara Good
Joining the Alderfer Fine Arts team in 2019, Sara's ability and contributions made an immediate impact. With over 20 years of extensive curatorial experience in the museum field, Sara has brought her skills and abilities of identification, research, and targeted knowledge of Americana, textiles, artwork, primitives, and furniture to the Alderfer team. Her multiple degrees in both history and American Studies expand her skillset and bring a unique perspective to the Fine and Decorative Arts Department.
---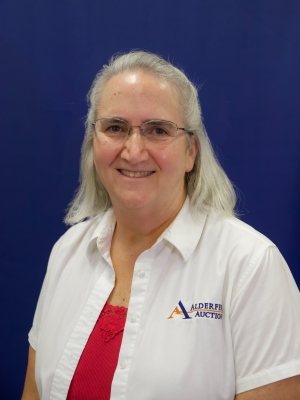 Bonnie Austin
Bonnie has been at Alderfer Auction since 2018. She originally started in the transition department and then was added to the Estate Sales Lot and List team. Eventually, she was moved full time inside as Operations Coordinator. Since Covid, she has been the person at door 3 to help with either bringing incoming goods into the building or handing out sold items to buying customers. When she is not at door 3, she is organizing and moving product around the building to make room for more treasures to come in. Bonnie also helps set up auctions that are open to the public for preview. Bonnie comes from a 28 year, 9 children, stay at home mom, homeschooling career. She enjoys family, hiking, camping and other outdoor activities.
---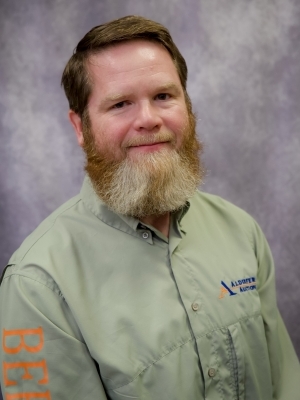 Pat Austin
Estate Sales and Logistics
Pat started at Alderfer Auction in 2021. He joins Alderfer Auction as Lead Logistics, Estate Sales, and Vehicle Cataloger. Pat helps bring product to the auction house from consignors locations, works at Estate Sale load outs, and heads up the car auctions among the many other project fullfillments. Pat comes from a 30 year career in the automotive industry as an auto technician. In his spare time, he has helped run sound and lights for Quakertown Concerts and was a lead sound man for 8 years at his church. Pat enjoys family, hiking, camping and other outdoor activities.
---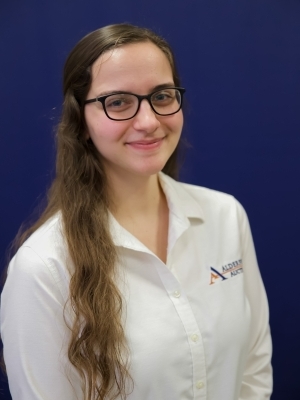 Joanna Freeman
Estate Sales | Photographer
Joanna began working at Alderfer Auction in 2018. When she started she worked in the Transitions department. As time went on she began lotting, listing, and photographing at Estate sales, now she also photographs for sales like Firearms, Fine Arts, Collectors, and other Specialties, as well as Home and Decor, Discovery Art, Furniture, and more. When she's not in the office photographing you may see her out with the Estate team or doing the occasional Load out or Pick up. Joanna got married in 2022 and lives in Perkasie with her husband. In her free time she enjoys playing games with friends and family and volunteering at her churches youth group.
---
Marlene Landis
Marlene Landis was raised in Harleysville, PA. Her grandparents on both sides of her family are farm owners, a pig farm in Harleysville and Penn View Dairy in Perkasie. Marlene assists at the family dairy with the pasteurization process. She grew up attending Towamencin Mennonite Church and is a current member of Hilltown Baptist Church. She has participated in multiple missionary services and projects including two years spent in Alaska working for a soup kitchen and a remote Christian Bible camp. Marlene and her husband are brand new parents and enjoy working together restoring their historic farmhouse. Her interests in quilting, history, art and architecture help her with her work at Alderfer Auction, where she has been a photographer since 2019.
---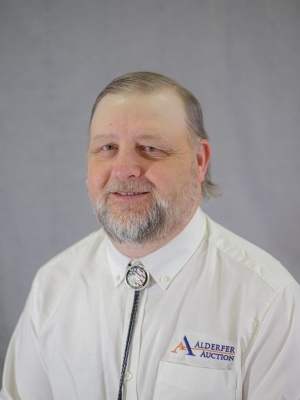 Barry Doremus
Firearms Specialist | Cataloger
Barry Doremus joined the Alderfer team in 2017 and works as the Firearms Specialist. Barry has 32 years of experience in the firearms industry buying, selling, valuing, and collecting antique military and modern firearms and militaria. Barry is a native Pennsylvanian and outdoorsman with a special interest in the American Civil War, Military and early American history and exploration. Favorite part of the day is meeting new people, meeting needs of buyers and sellers, new discoveries, hearing the stories of the collectors. Barry is often at the gun shows representing Alderfer Auction.
---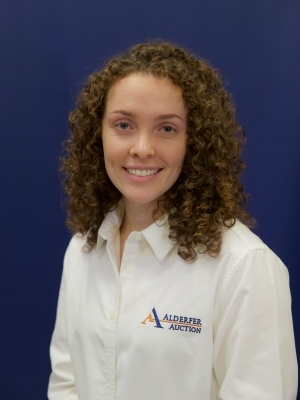 Leah Kaercher
Specialties & Collections Coordinator | Photographer
Leah has worked for Alderfer Auction since 2018, starting part time as a photographer and assistant to marketing. Since 2022, she has become full time, as a specialty and collectible auctions coordinator along with continuing to photograph. Leah grew up in Souderton, with her family who brought her close to auctions and antiques, her grandmother would bring her to visit her mom who worked here at Alderfer's on auction days! Leah Graduated from Millersville University with a biology degree concentrating in animal behaviors. She enjoys coming to work every day to spend time with her Alderfer family and continue to learn new things.
---
Melissa Jay
Melissa Jay has a BS in Elementary Education with a concentration in History and an MA in Museum Studies. She was the Coordinator of Education and National History Day Regional Coordinator for 15 years at the Mercer Museum & Library in Doylestown. She started her own business in 2019, Presenting History, LLC. This organization develops and presents history programs, on a wide range of subjects, but with a strong focus on women's roles during World War II. In addition to WWII, her research programs concentrate all areas of women's history, local history and holiday folklore. Melissa has been at Alderfer Auction since November of 2020, researching and cataloging a variety of auctions and writing educational articles for the Alderfer Auction blog.
---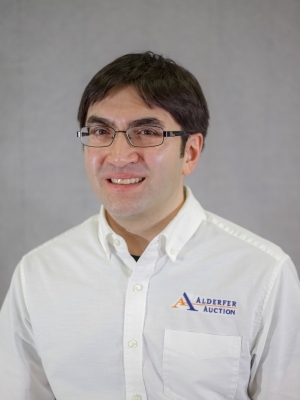 Adrian Martinez
Adrian Martinez joined the Alderfer team in 2020 as a Specialist and Cataloger with a focus on Decorative Arts and Silver. He attended The Hill School in Pottstown, PA and earned a BA in US History at New York University. Adrian spent several years in New York as an assistant to an antiques collector/archivist and as a museum tour guide. He has held various roles in the surrounding Philadelphia area auction industry over the past 6 years. Adrian works in the areas of Fine Art & Decoratives and Mid-Century Modern & Design.
---
Rebecca Zloty
Rebecca Zloty has been working at Alderfer Auction since the beginning of 2021 after spending extended time on the mission field in Germany, Israel, Austria, and Brazil through Youth With A Mission. She graduated with her diploma in 2018 with academic honors and a distinction for performance in fine arts. She continued her education toward a degree in dental hygiene but dropped out to work full time and save for the future. From birth, she traveled the country with her family's book business and learned about customer care and service. She has always enjoyed working with people individually and makes it a personal goal to better each customer's day with a genuine smile and cheerful voice. She started at Alderfer's working as a member of the lot and list team, doing photography, unpacking, and organizing. She was then moved into the shipping department as one of two employees handling all the international and country-wide shipping needs. She absolutely loves the work of carefully packing, completing paperwork, filling out Excel sheets, tracking orders, finding the most affordable option for each person, and working one-on-one with customers from around the world. Rebecca enjoys sharing her hobbies in hospitality and arts with her husband Eric, and they are both active members of Grace Community Church in Souderton. You can often find her helping lead worship at church or playing one of her many ukuleles in her collection. They are looking forward to welcoming their daughter in August of 2023.
---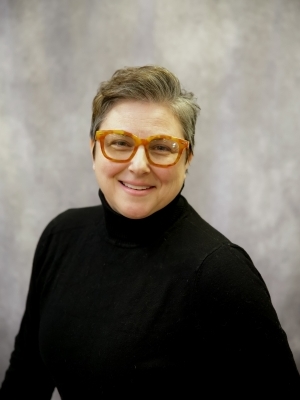 Jennifer Renshaw
Jennifer holds a BFA and a Master's degree from the University of the Arts. With a background in fine art and painting Jennifer has studied with renowned portrait and figurative artists in New York City, Philadelphia, and in Florence Italy. Jennifer's work has been recognized internationally and garnered many awards and recognition, most notably from The National Portrait Gallery, London. Her work is represented in diverse collections, including the law firm of Fox Rothschild, The Trenton City Museum, and the estate of Mary Travers, as well as private collections internationally. Jennifer has worked in both the auction industry and having a presence in the resale antique market, with both buyers and sellers, for over 20 years. She is an avid collector herself, filling her 1700's Oddfellows home with numerous collections.
---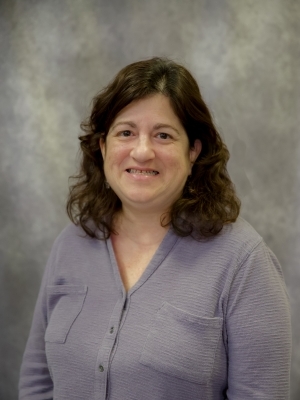 Joey Kriwasch
Accounts Receivable Manager
Joey Kriwasch began working for Alderfer Auction in January 2023 as an Accounts Receivable Manager. She graduated from Holy Family University with a major of Criminal Justice. After college, Joey worked in Social Service assisting Families with Subsidized Daycare funding. She also spent time doing employment background and drug screening for companies throughout the US. Joey has worked in accounts receivable and accounting for the past 13 Years. Joey has a strong love for animals and nature, painting, and hiking in state parks.
---
---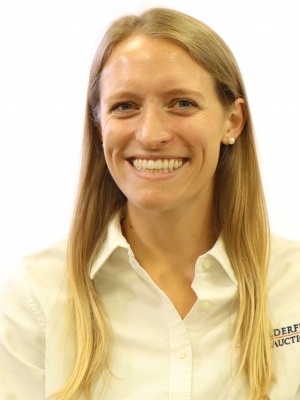 Kirstin Skyrm
---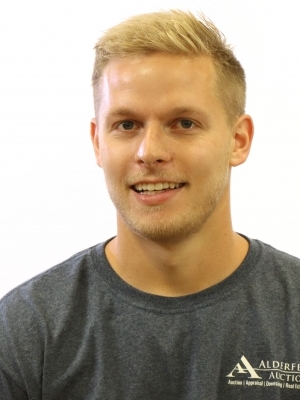 Justin Russell
Marketing Analyst & Logistics
---
---
Kaitlyn Mundy
---
---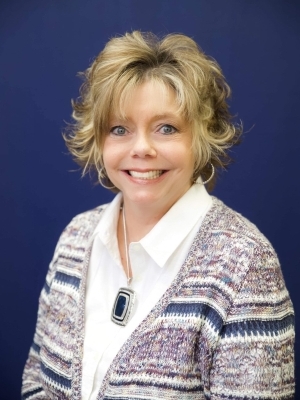 Jill Klaus
---
---
Hayley Schaffer
---
Brigid Hillman
---
---
---
Meredith Clarke
---
Diane Althouse
Bidder's Choice Cafe Chef
---
---
Sam Fiseha
---
---
Cindy Moyer
---
---
Roxanne LeMay Morison
---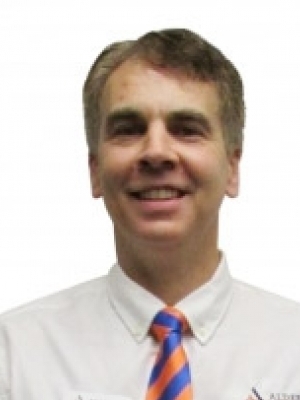 Dale Mechalas
---
---
---
Charley Green