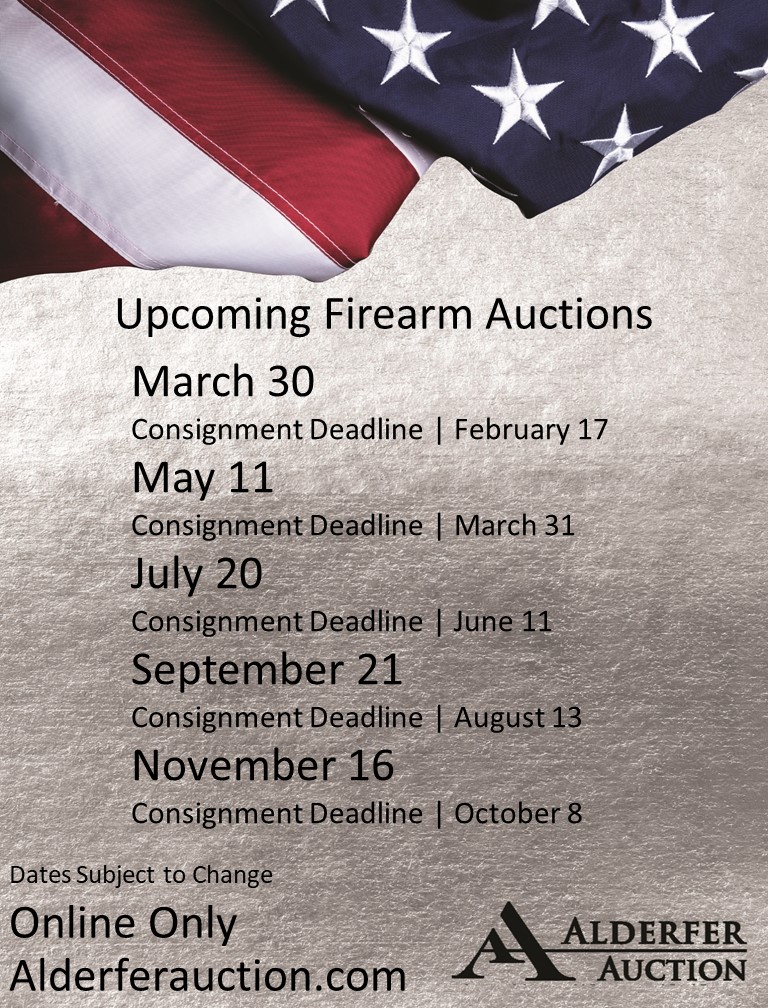 .
NOTE: Currently we cannot guarantee future mailings due to the delays in postal services. We encourage you to sign-up for our emails, download our app or check our website frequently for upcoming auctions.

Firearms
Alderfer Auction is a Licensed Federal Firearms Dealer (FFL) located in southeastern Pennsylvania. Whether you are buying or selling firearms at Alderfer you will be assured that your firearms have been processed according to the rigorous regulations established by the Federal Government. Alderfer experts have handled the sale of over 25,000 firearms, our experts identify, describe, catalog and photograph each lot. Alderfer frequently sells a wide variety of firearms including military, antique, collectible, modern, sporting and field, in all types from long guns, pistols and revolvers.
Over the past 25 years, many Alderfer Auction customers have found comfort in naming Alderfer Auction in their estate plans to assure the proper handling and placement of their collection. Clients have peace in knowing there will be reduced stress on their loved ones and the return on their investment will be maximized for their estate.
Alderfer has had the privilege and ability of handling bankruptcy liquidations and single owner collections as large as 1600 firearms, down to a single firearm. Each Alderfer Firearm Auction has an online auction component to maximize the exposure of each item. This allows collectors, seeking to add to their collections, the ability to bid from the comfort of their home. This online component assures the consignor maximum exposure for maximum results.
Along with the sale of firearms at Alderfer Auction we feature the sale of accessories associated with hunting and shooting sports including reloading equipment, ammo, optics, knives, clothing, etc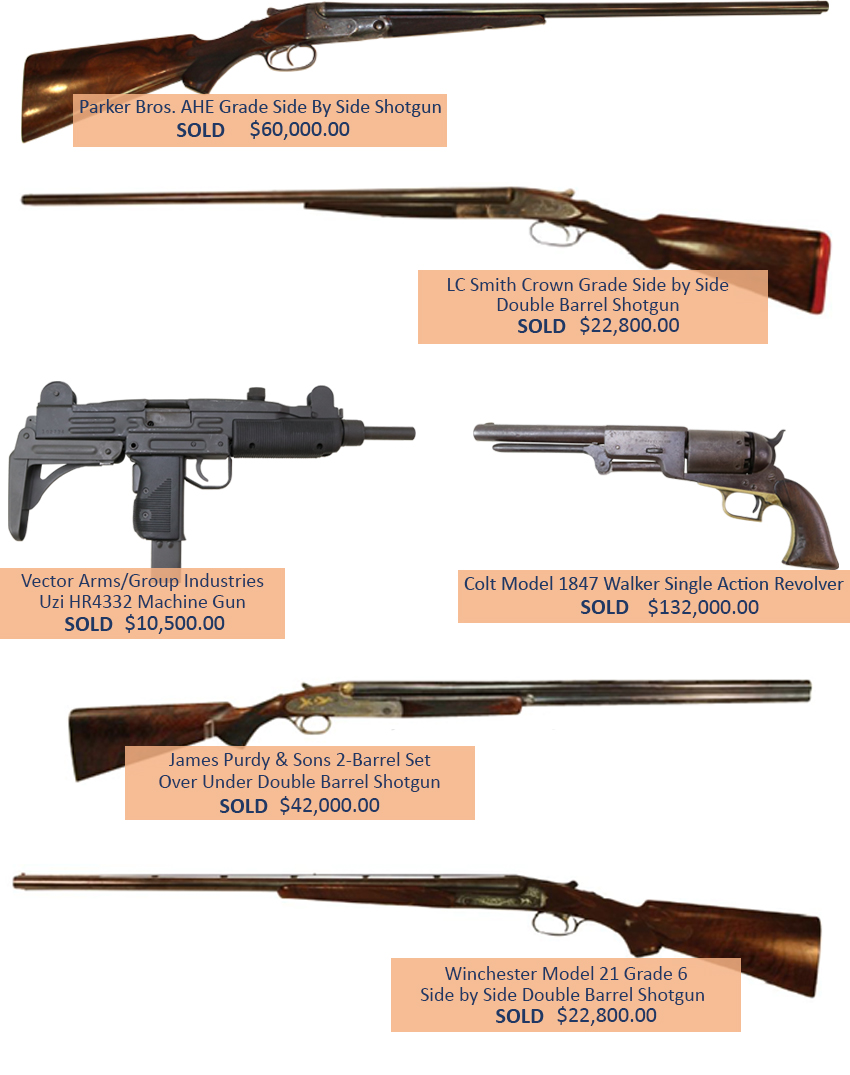 ---
If you would like to consult with an Alderfer specialist about selling a single item or a collection, or be added to our Enewsletter, email us at info@AlderferAuction.com or call 215.393.3000.