Civil War Historical Pieces in 3 Day Fine Art Event l September 27-29 10:00 AM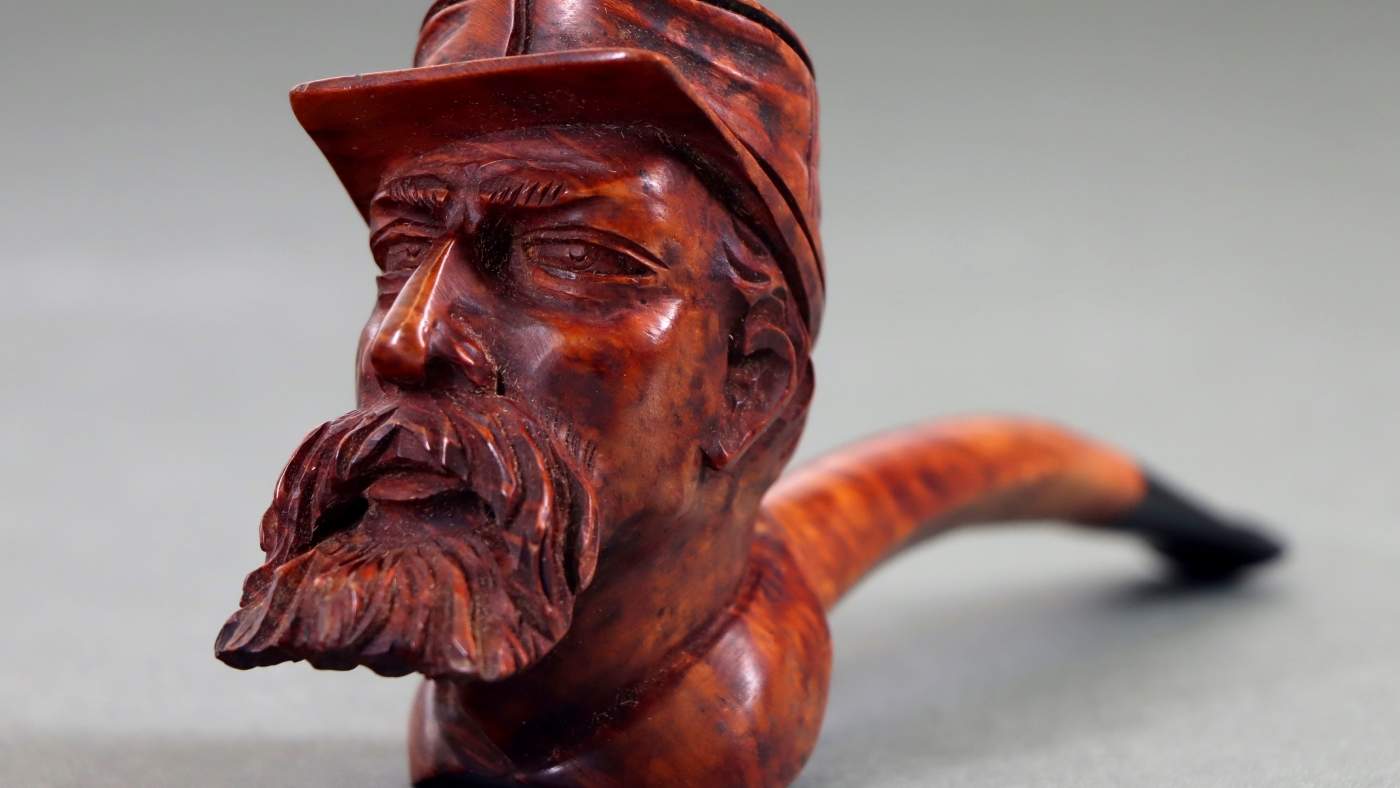 Historical Highlights in this month's Fine Art 3-Day Event
Featured above: #5085 • Civil War Identified Pipe-6th New Hampshire Infantry
The American Civil War, whaling, nautical commerce, and coal mining involve history and stories of men and women that shaped the United States and made our country a land of promise with tales of heroism, hard work, suffering and drive. Many of the auction lots offered for sale during the Fine and Decorative Arts (Day 3) event on September 29, 2022 at Alderfer Auction exemplify and illustrate these stories and give a glimpse into the distant past. In this sale are numerous lots collected by Gary Wolfer and Charles Lekites. As men with a true interest in history, Wolfer and Lekites collected, studied, documented and appreciated the stories and the surrounding circumstances that made each one of these items, documents and relics important. For many years they collected items that are now being offered to the public to be appreciated by the next owner and protector of this history.
Gary Wolfer's interest in American Civil War artifacts, firearms, photography, identification badges, belt plates and other related items drove him to research and find out as much as he could about each item. Charles Lekites collected and dealt in numerous historical items, with most being nautical in nature. His history as a sailor, diver and artist enabled Charles to possess a special aspect on the things he collected.
The Civil War offerings collected by Wolfer include various photographs documenting soldiers, their uniforms and accoutrements. Also included in this auction are numerous identification badges and discs that would serve a Civil War soldier if he was incapacitated or killed. In a time before standardized "dog tags" that are now worn by soldiers, these small pieces of metal would enable friends and comrades to identify the afflicted and communicate the soldier's condition or the location of his burial to family and friends back at home. Each one of these artifacts has a story related to the owner's service and what befell them during this trying time in American history. Some would die on the battlefield, some would be captured and languish in prison, some would be wounded and recover, some would suffer disease and some would perform their honorable service as soldiers and return home to civilian life changed by their experiences. The collection also includes numerous belt plates as well as several brass stencils that would have been used to mark personal equipment to identify the owner.
The historical items collected by Lekites include a whaling journal, numerous early 19th century nautical archives detailing upkeep and cargos of ships traveling the world, a 19th century map guide for sailing directions to China and Japan, and numerous lots of canes, blades, games and other 19th century artifacts. Of special note is a stock certificate issued by the North American Land Company in the late 18th century and signed by Robert Morris, a signer of the Declaration of Independence. A collection of art by noted marine artist Milton J. Burns will also be offered.
You can bid on these's item's at Alderferauction.com between now at September 29th at 10:00 AM.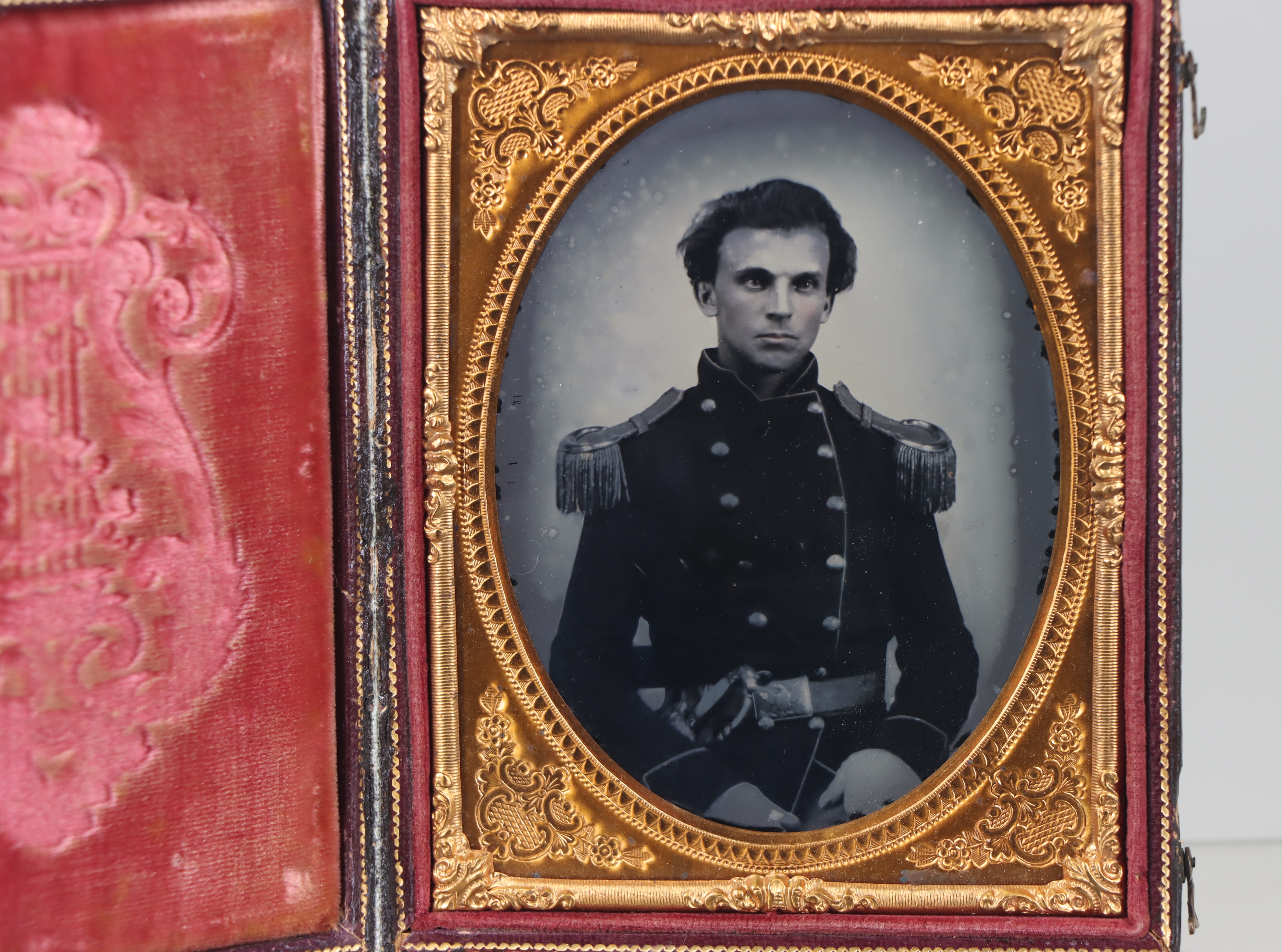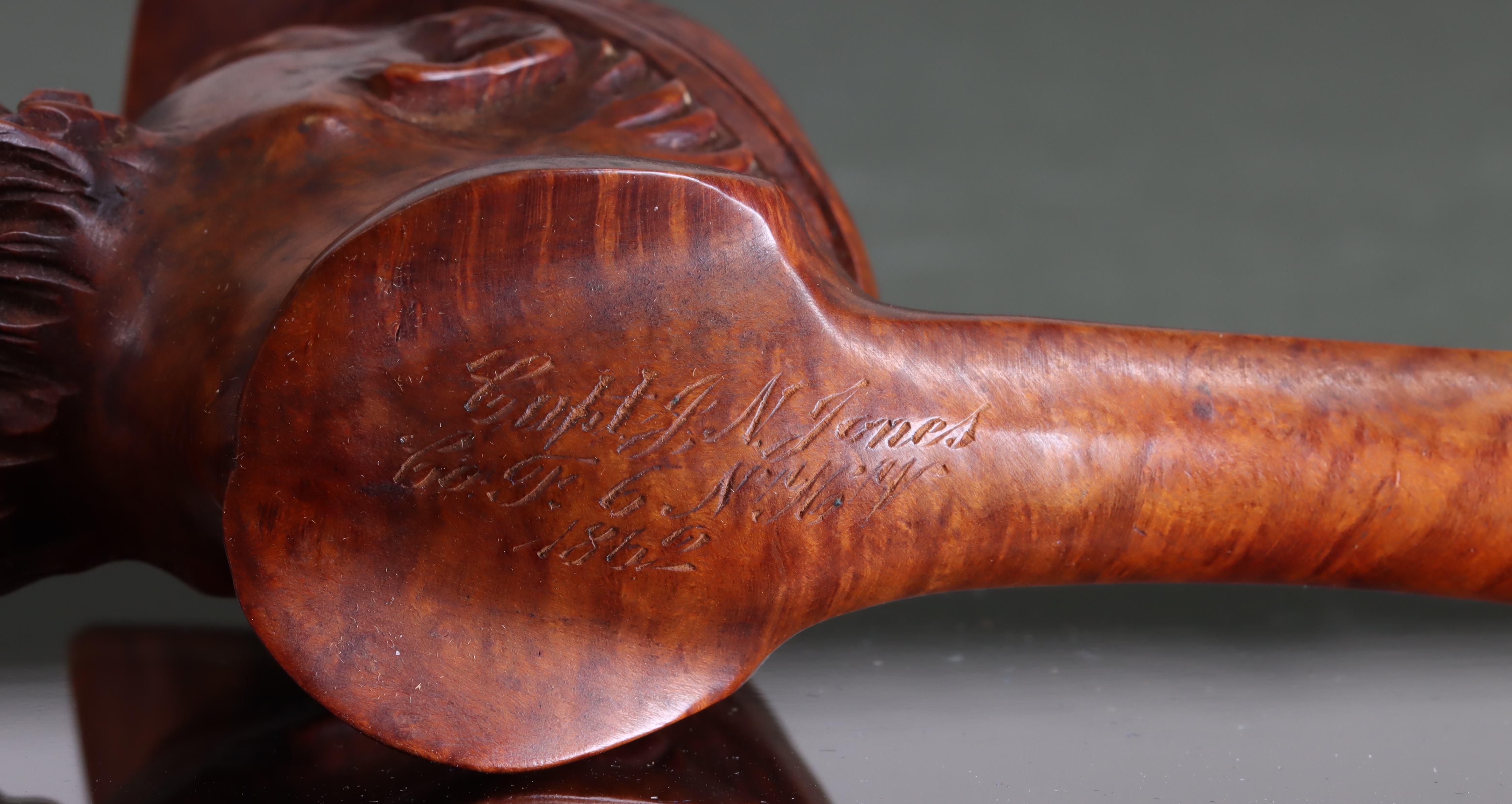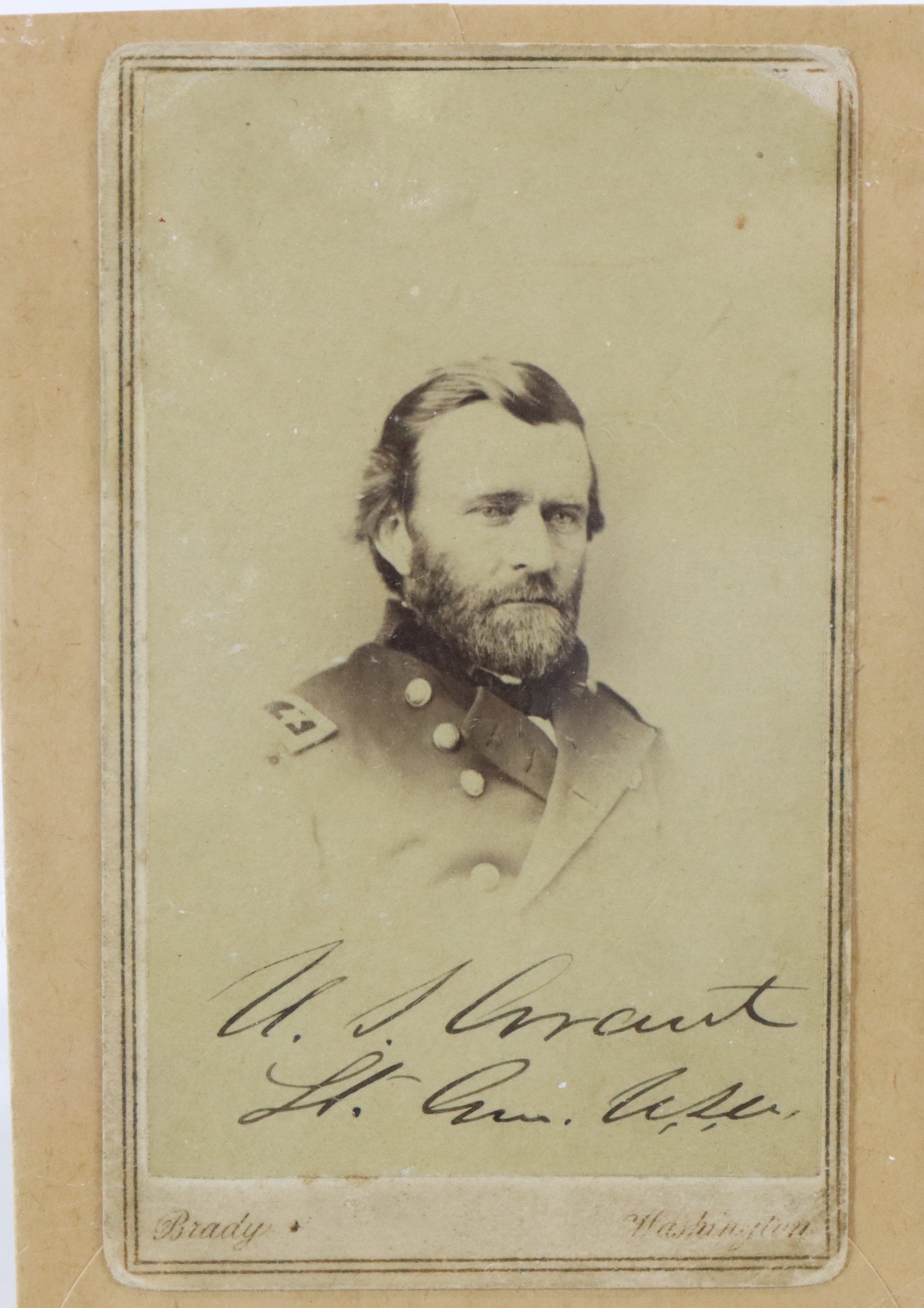 Featured Left to Right: Tintype of Civil War Confederate Soldier, bottom of Civil War Identified Pipe-6th New Hampshire Infantry, carte-de visite of Major General and 18th President of the United States, Ulysses S. Grant (1822-1885).
---