Artist Spotlight | Marie Euphrosyne Spartali Stillman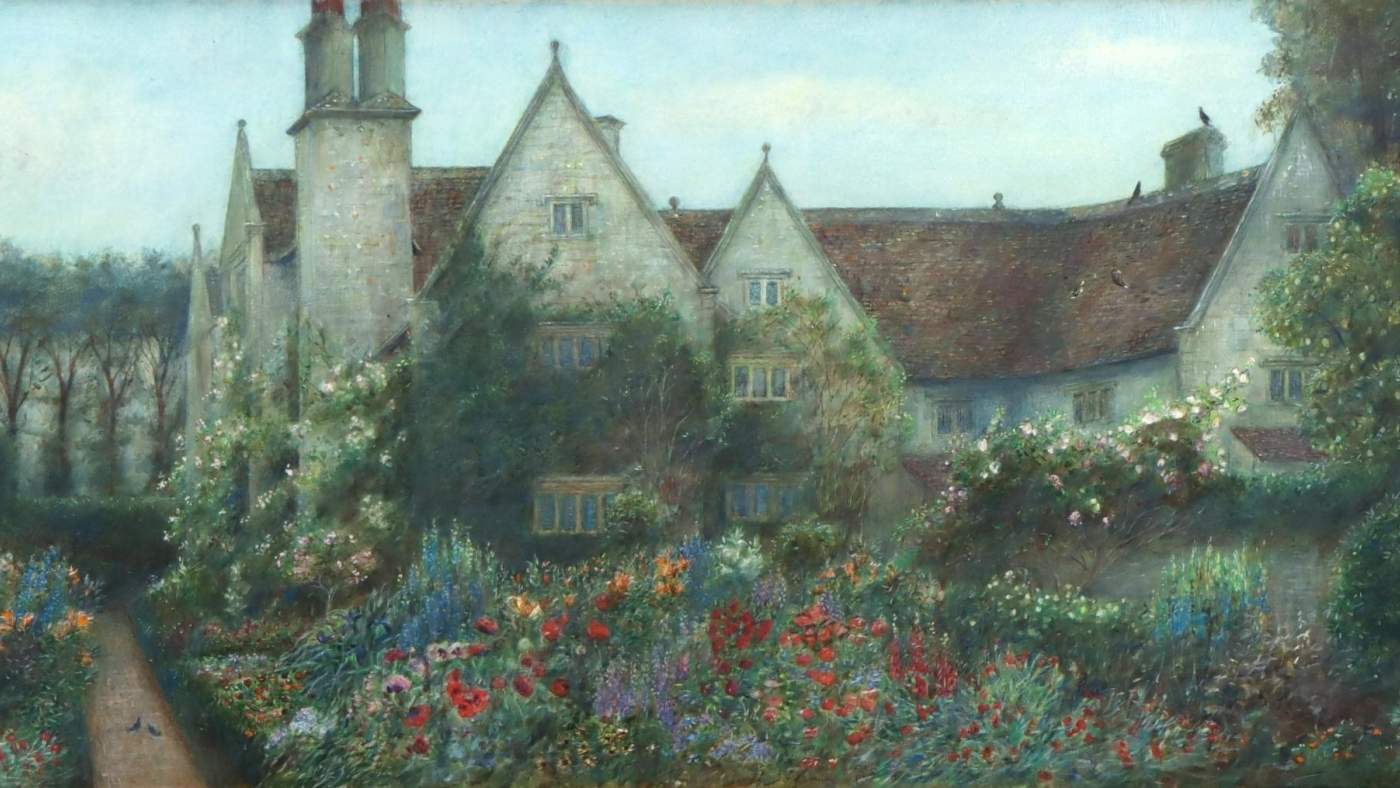 Marie Euphrosyne Spartali Stillman
During a time when women were discouraged from pursuing vocations of their own, Marie Euphrosyne Spartali Stillman devoted herself to a career that spanned nearly four decades. Working as a model for some of the most notable members of the brotherhood of the Pre-Raphaelites, Marie Stillman rose in influence with her ethereal-like beauty. All the while, her true talent lie in the stunning paintings she created herself.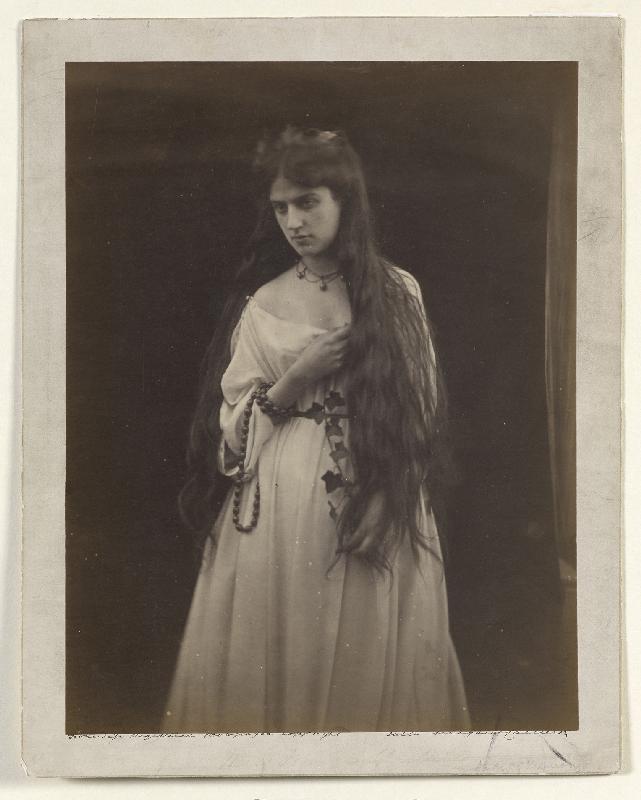 Julia Margaret Cameron (1815–1879), Marie Spartali [Stillman] as Memory (Mother of the Muses),
September, 1868, Albumen print, Image from private collection/Courtesy Delaware Art Museum
The Pre-Raphaelite movement was sparked during the mid-to-later part of the 1800's. It is often overshadowed by the major movement of Impressionism which was growing in popularity throughout Europe and the United States. However, the movement's influence left a lasting impression on painting, decorative art and even interior design.
The movement was formed by three very young English painters who were inspired by the Italian artists of the 14th and 15th centuries. These artists rebelled against the contemporary academic painting of the Royal Academy at the time and sought to paint depictions of nature and beauty in a sincere and direct way. Inspired by the art of late medieval England and the early Renaissance, their art often showed very minute details of landscapes and botanicals. Their subject matters revolved around religious and Classical literature and they often used models dressed in costume to depict the many characters in the stories. Stillman and her sister Christine were discovered by the circle of painters at a garden party in the mid 1800's. Thomas Armstrong (1835 - 1911) recalled in his memoir that "every one of us burned with a desire to paint them."
Stillman was from a prominent Anglo-Greek family, the Spartali family, and grew up in London where her father purchased a stately home on Clapham Common. Their circle of friends included many artists. Through these family-friend connections, Stillman met several artists and writers including George Frederic Watts, Alfred Tennyson, Dante Gabriel Rossetti, and others whom eventually formed the Little Holland House Circle. She often modeled for Dante Gabriel Rossetti (1828 - 1882), a key member of the Pre-Raphaelites.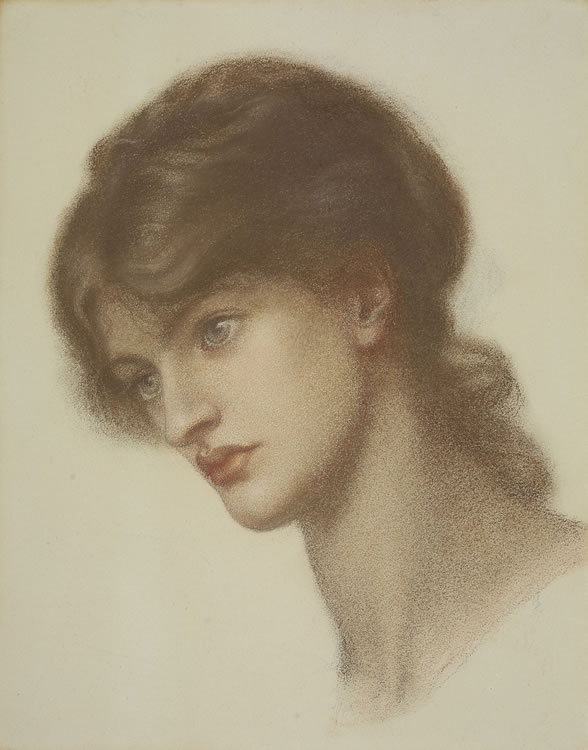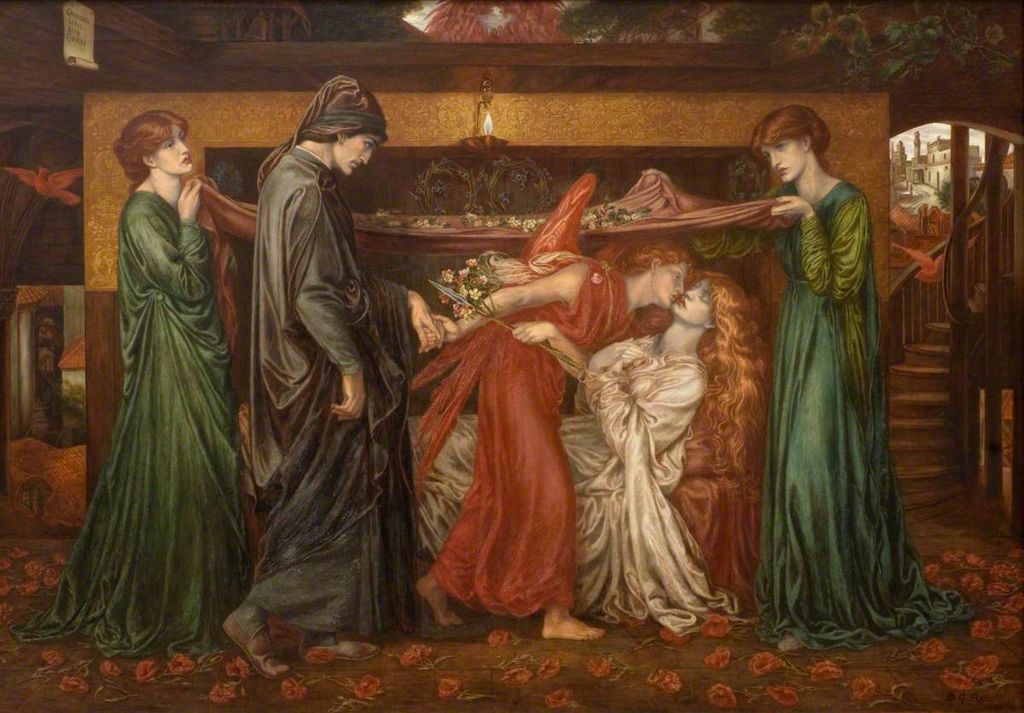 Left: Head Study of Marie Spartali Stillman (1844-1927) for 'Dante's Dream',1870. Image from AskArt.com; Right: Dante's Dream, 1871. Image from Joy of Museums Virtual Tours
Stillman expressed her interest in learning to paint to Rossetti and he introduced her to Ford Madox Brown. Under the tutelage of Brown, Stillman began exhibiting pieces of her own and gaining a reputation.
Against her father's wishes, Stillman married William James Stillman in 1871 and began pursuing a full-time career as an artist. The couple moved to Florence where some of Stillman's most prominent works were created. Their family's financial circumstances often relied on the sales of Stillman's works which is why she painted many commercial pieces during this time. She continued to paint and exhibit her work even after her husband's passing and until her death in 1927.
In 2020, almost a century since her passing, Stillman's work The Enchanted Garden was presented at Christie's and sold for $1.1 million, breaking her own personal record as well as surpassing any other paintings by female Pre-Raphaelite artists.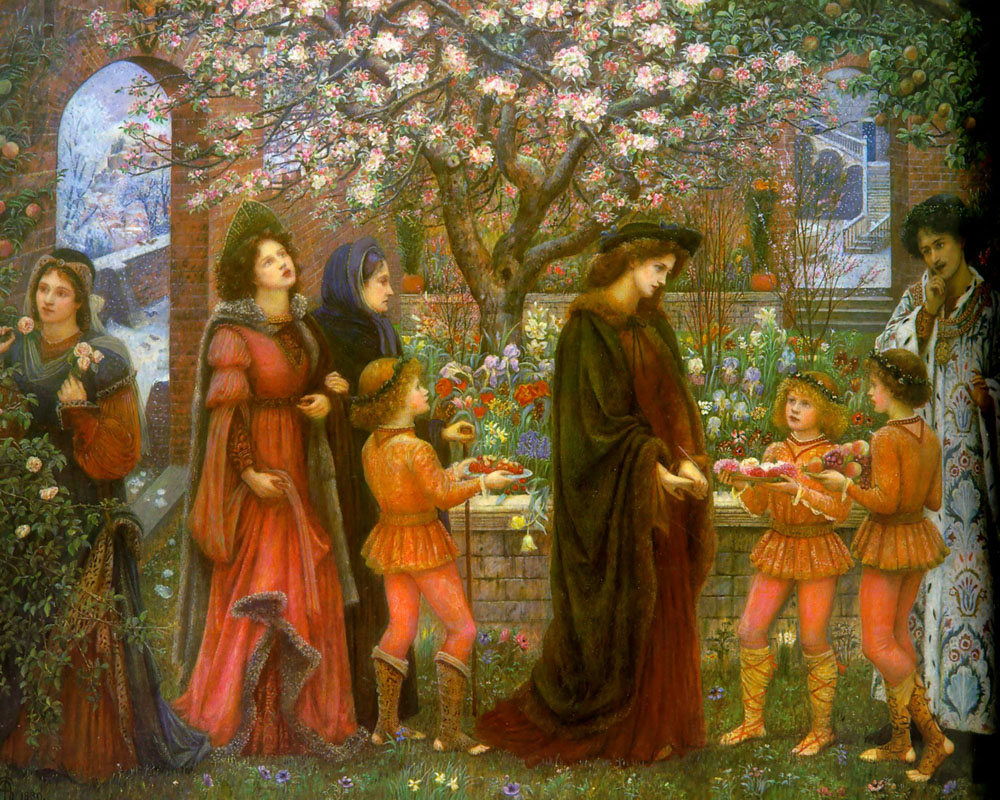 Marie Spartali Stillman (1844-1927), 'The Enchanted Garden', 1889, pencil, watercolour and heightened colour on paper. Image by Wikimedia
Stillman's inspirations were often drawn from literature and poetry. She was greatly inspired by Greek mythological and Shakespearean subjects as well as works by Dante Alighieri and Boccaccio. Her involvement with the Brotherhood encouraged her to paint vivid and dream-like landscapes. Two of these ethereal landscapes are being offered in Alderfer's upcoming Fine and Decorative Arts Auction this September.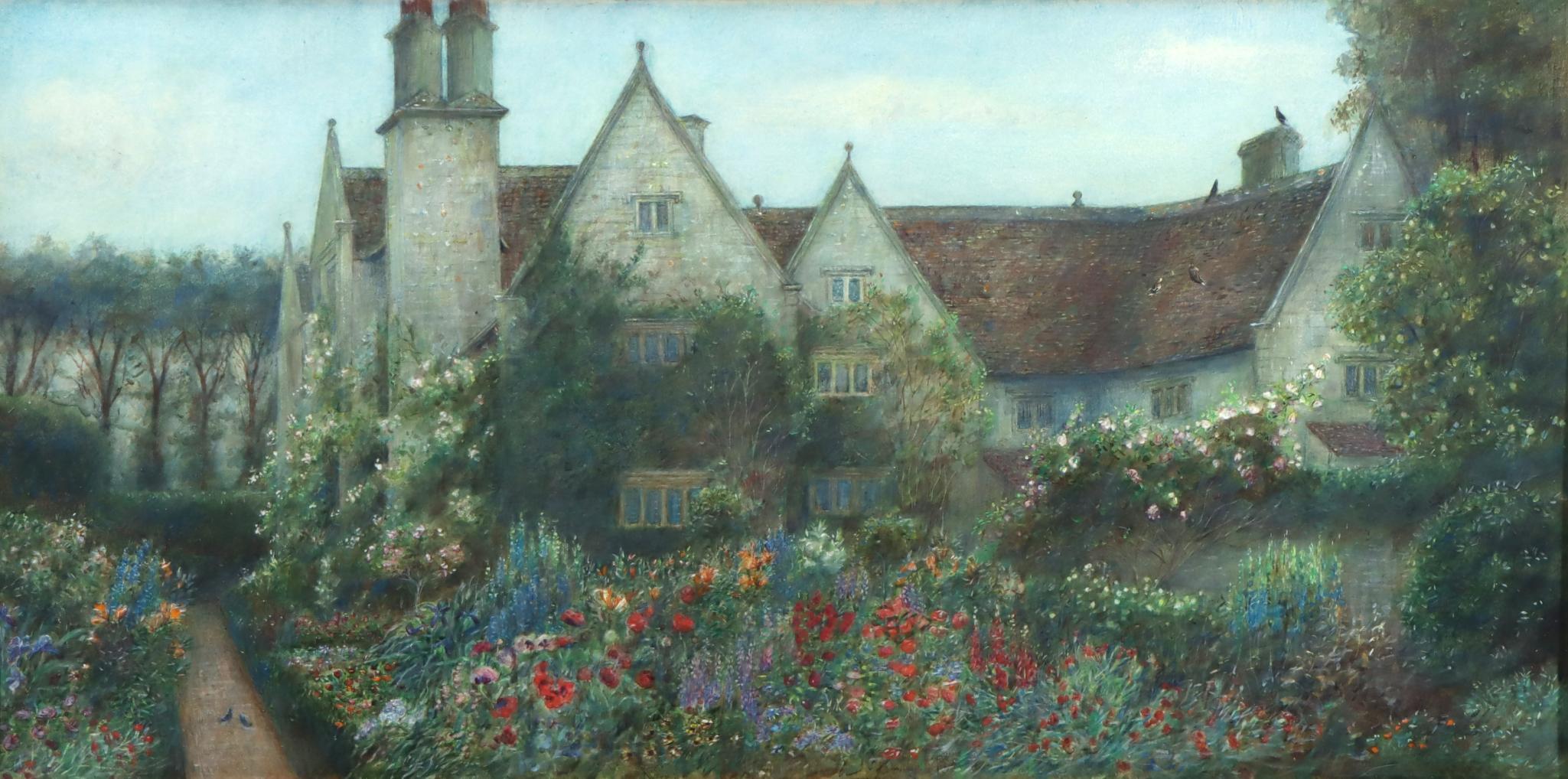 Watercolor and bodycolor laid on panel, "Kelmscott Manor". Retains The New Gallery Summer Exhibition, 1905 label en verso.
Architectural landscape with the view overlooking the garden. 11"h x 22"w and 17"h x 28"w. Lot 5209 in Alderfer's Fine and Decorative Arts Auction
This first offering is of Kelmscott Manor in the Cotswolds village of Kelmscott, in West Oxfordshire. Stillman painted another work titled The Long Walk at Kelmscott Manor which features a similar viewpoint of the same manor house. It is possible that this painting was a study done for that later painting. Or perhaps Stillman simply enjoyed this vantage point in the gardens. Kelmscott Manor was described as "Heaven on Earth" by British novelist and poet, William Morris. Stillman captures the beauty and otherworldly atmosphere of the gardens in this landscape.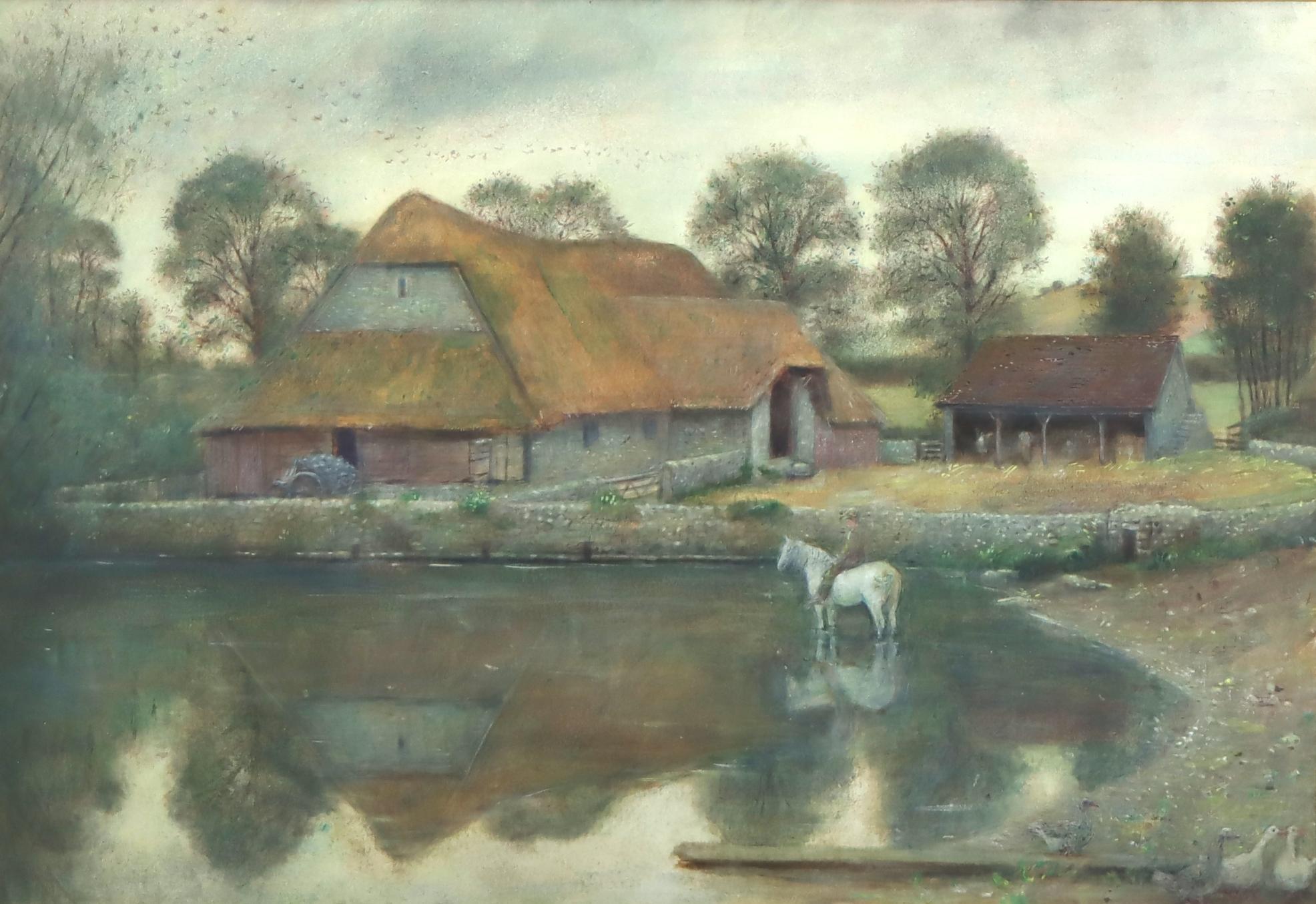 Watercolor and bodycolor laid on panel, "The Old Barn". Retains The New Gallery Summer Exhibition, 1907 label en verso. Pastural scene with horse and rider standing in
calm water with a thatch covered barn and stable in the distance. 14.5"h x 20.5"w and 21"h x 27"w. Lot 5210 in Alderfer's Fine and Decorative Arts Auction
The second work by Stillman depicts a lone rider in front of a barn. The moody sky reflects off of the still pond giving the atmosphere of the work a dreamlike sense. The thatched roof of the stone barn recalls a time in medieval England that has long passed. Sticking true to Pre-Raphaelite sentiments, Stillman's landscapes often portrayed medieval architecture and Renaissance themes.
View and bid on these paintings and other items in our upcoming 3-day Fine Art Event this September. Open preview times are available as well.
Written by Hayley Schaffer
---