George Sotter: A Master of Light and Atmosphere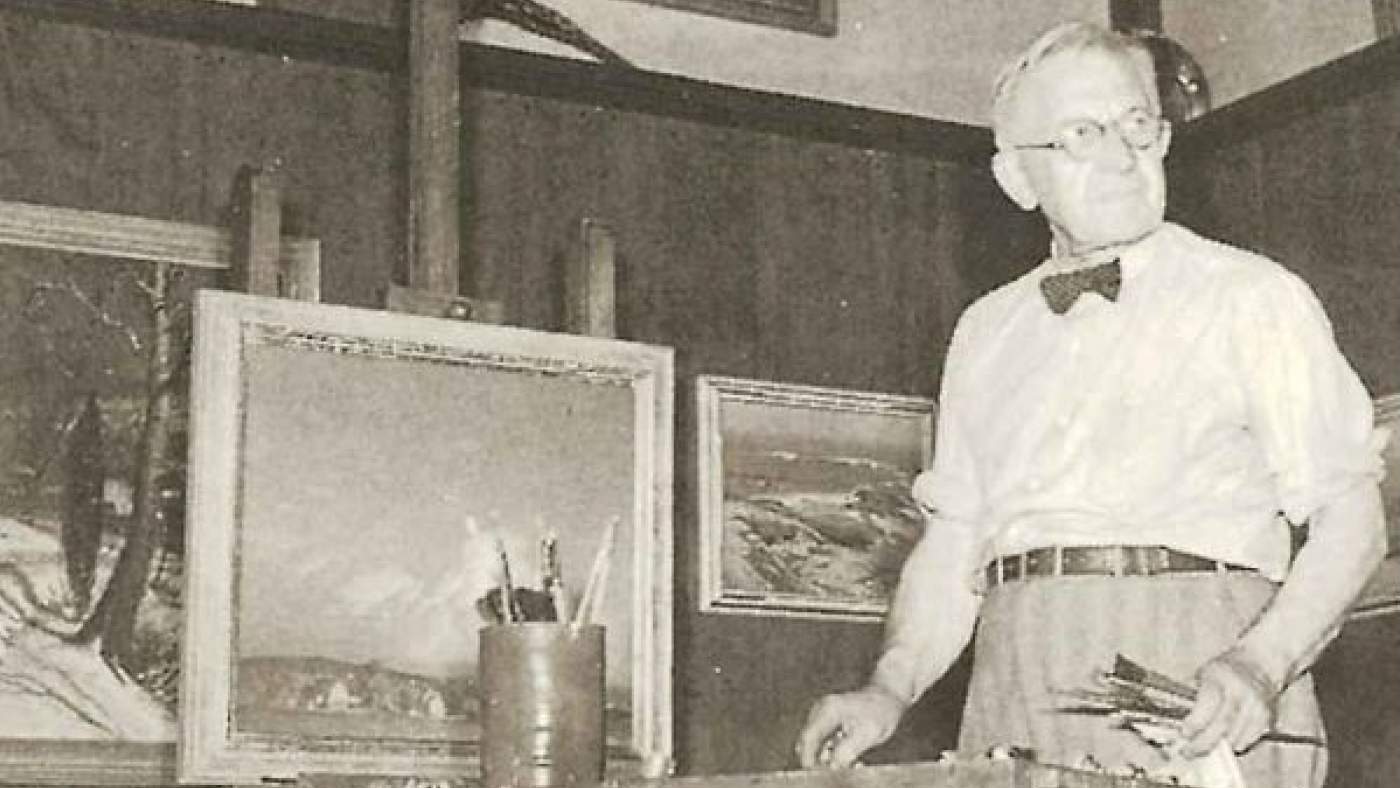 George Sotter: A Master of Light and Atmosphere
Welcome back to our blog series on Pennsylvania Impressionists! In this installment, we'll shine a light on the captivating work of George Sotter, a master of light and atmosphere. Sotter's paintings transport us to ethereal landscapes and evoke a sense of tranquility that is truly mesmerizing.Born in 1879 in Pittsburgh, Pennsylvania, George Sotter initially pursued a career in illustration, working for prestigious publications such as The Saturday Evening Post and Harper's Weekly. However, his true passion lay in capturing the beauty of nature through paint. Inspired by the French Impressionists, Sotter developed a distinctive style that blended their techniques with his own unique vision.
One of Sotter's defining features as an artist was his exceptional ability to convey the effects of light and the ever-changing moods of nature. His paintings are imbued with a sense of tranquility, often featuring serene landscapes, shimmering waters, and softly diffused sunlight. Sotter's use of color was subtle yet captivating, as he expertly manipulated hues to create a harmonious interplay that draws viewers into his scenes. Sotter was particularly drawn to nocturnal scenes, capturing the magic of moonlit nights and the play of light on snow-covered landscapes. His winter scenes, in particular, are celebrated for their ethereal quality, with the moon casting an otherworldly glow on the quiet, snowy terrain. Sotter's attention to detail and his ability to capture the delicate nuances of light and shadow make his paintings truly exceptional.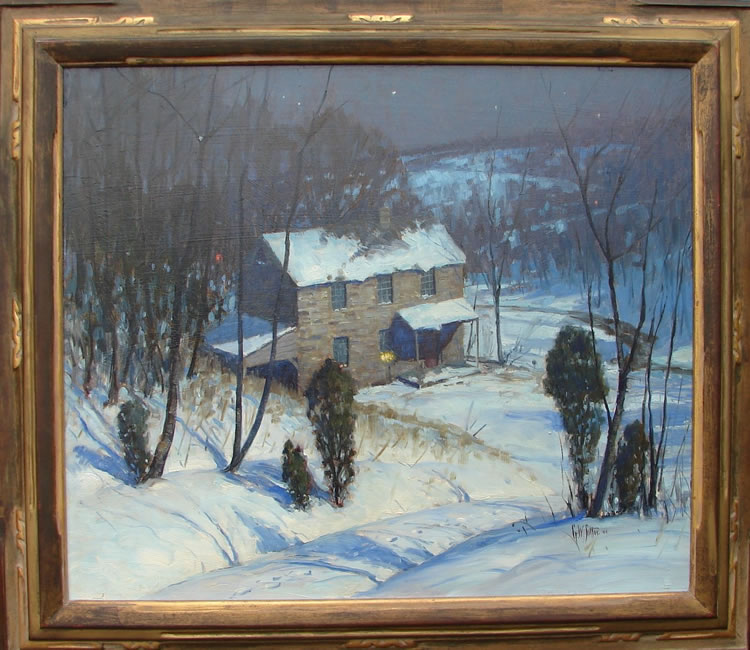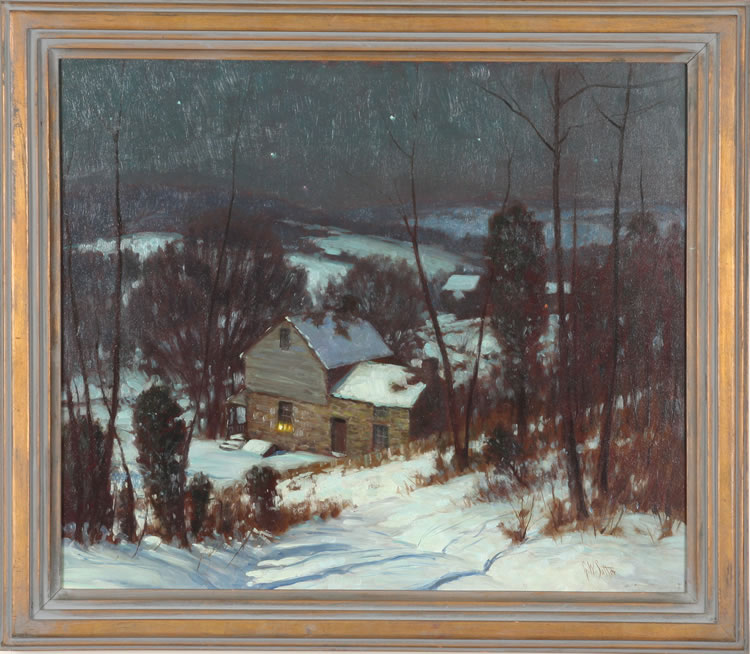 In addition to his mastery of light, Sotter also had a deep appreciation for architecture and often incorporated it into his compositions. His paintings frequently feature quaint, rustic buildings nestled amidst lush foliage or situated by peaceful bodies of water. Sotter's architectural elements serve as anchors within his landscapes, providing a sense of place and a connection between humanity and nature. Sotter's talent was widely recognized, and he became an integral part of the Pennsylvania Impressionist movement. He exhibited extensively and received numerous awards throughout his career, cementing his reputation as one of the foremost artists of his time. His paintings can be found in prestigious collections, including the Pennsylvania Academy of the Fine Arts and the Philadelphia Museum of Art. Sadly, Sotter's life was cut short in 1953, but his legacy as a master of light and atmosphere lives on. His ability to capture the transcendent beauty of nature and transport viewers to a world of serenity and harmony remains an inspiration to artists and art lovers alike.
Join us next time as we continue our exploration of the Pennsylvania Impressionists, delving into the works of another visionary artist who left an indelible mark on American art. Until then, may the light and beauty of George Sotter's paintings illuminate your world.
---