Pennsylvania Impressionists Blog: Fern Coppedge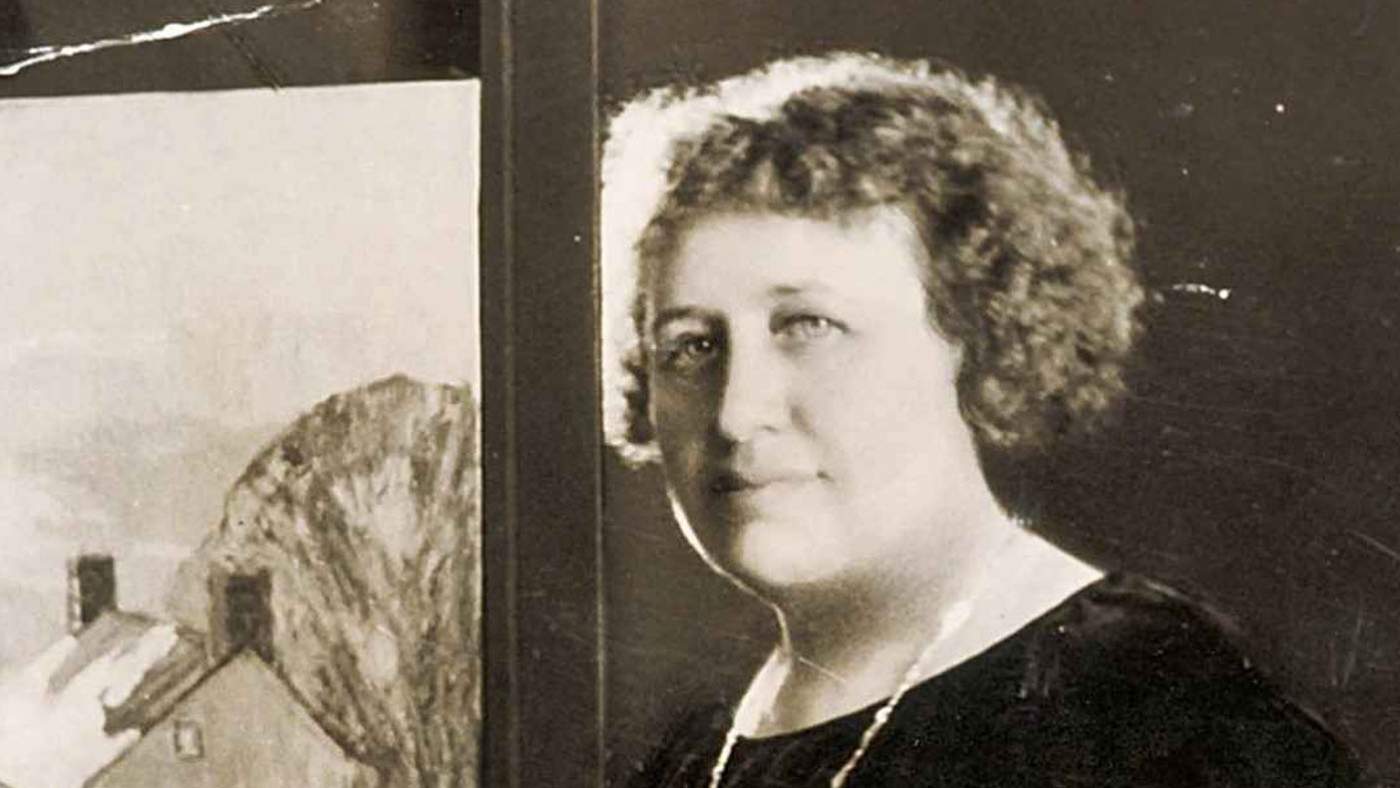 Pennsylvania Impressionists Blog Series: Fern Coppedge
Fern Coppedge was not only a key figure in the Pennsylvania Impressionist movement but also a founding member of the Philadelphia Ten, a group of female artists who were active in the early 20th century. The group was founded in 1917 as a way to promote the work of women artists and to provide them with greater opportunities for exhibition and recognition. As a founding member of the Philadelphia Ten, Coppedge exhibited her work widely throughout the country and gained national recognition for her paintings.
Born in 1883 in Decatur, Illinois, Coppedge moved to Philadelphia to study at the Pennsylvania Academy of Fine Arts. She quickly became enamored with the natural beauty of the surrounding countryside and began to paint the landscapes that surrounded her. Coppedge was a master of capturing the beauty of winter scenes, which she rendered in a vibrant and colorful style that was characteristic of the Pennsylvania Impressionist movement. She was particularly drawn to the Bucks County region, where she lived for many years and where she found endless inspiration in the rolling hills, stone barns, and winding country roads.
One of the most striking aspects of Coppedge's paintings is her use of color. She was a master of capturing the light and atmosphere of a scene, using bold strokes of color to convey the play of sunlight on snow or the golden glow of a late-afternoon sky. Her paintings are filled with warmth and energy, and they give the viewer a sense of the beauty and wonder of the natural world.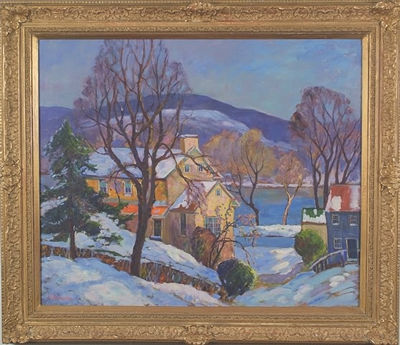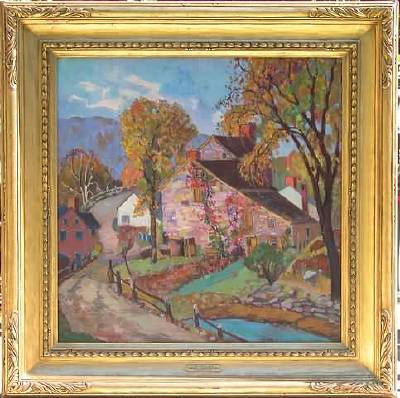 Coppedge was a member of the New Hope Group, a collective of artists who were based in the Bucks County region and who shared a passion for painting the local landscapes. The New Hope Group was heavily influenced by the French Impressionists, and they sought to capture the fleeting beauty of the world around them in their work. Coppedge's involvement in the New Hope Group helped to establish the Pennsylvania Impressionist movement as a significant force in American art. She exhibited her work widely throughout the country, and her paintings were well-received by critics and collectors alike.
Today, Fern Coppedge is recognized as a pioneer for women in the art world and one of the most important artists of the Pennsylvania Impressionist movement. Her paintings continue to inspire and captivate viewers with their vivid colors, bold brushwork, and deep appreciation for the natural world. She was a true trailblazer, and her legacy continues to live on through her beautiful and timeless paintings.
Coming up in our June Fine Arts Auction is this piece by Coppedge,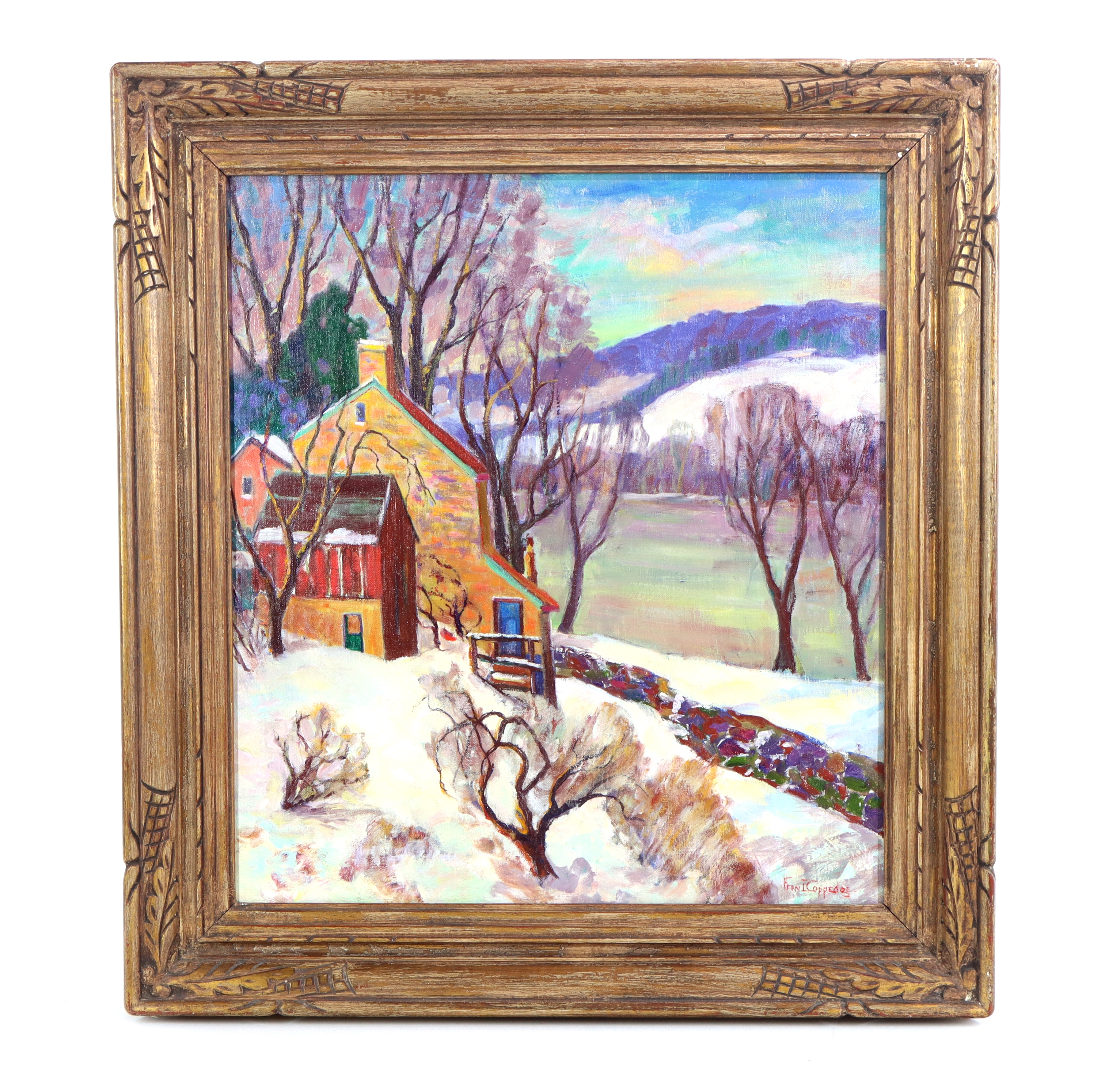 Fine Arts Day 3: June 8th I 10:00 AM
Bid at alderferauction.com
Attend our Fine Arts Preview:
In-Person Preview at Hatfield Location (No Appointment Necessary):
Friday, June 2nd from 9:00 AM – 3:00 PM
Monday, June 5th from 9:00 AM – 3:00 PM
Tuesday, June 6th from 9:00 AM – 3:00 PM
---