Dr. Thomas and Dr. Julia Duane's Collection of Early American Antiques to be Auctioned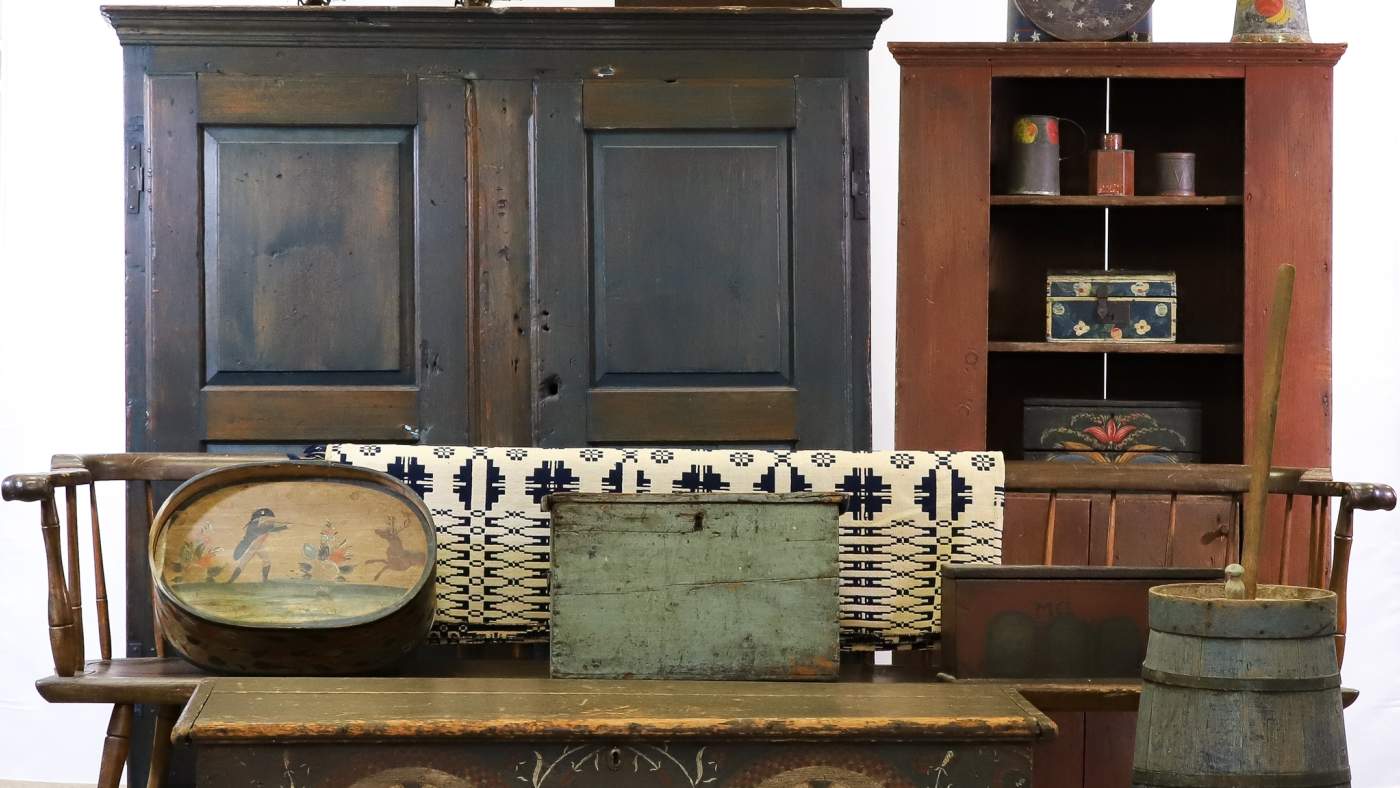 Dr. Thomas and Dr. Julia Duane's Collection of Early American Antiques to be Auctioned in Fine Art Event on June 7th.
Dr. Thomas and Dr. Julia Duane moved to Bucks County, PA in 1949, where they began an enduring love for collecting early American antiques. Thomas was born in Peoria, IL in 1917. His grandfather had immigrated from Ireland sometime after the Civil War. His father graduated from Notre Dame and practiced ophthalmology in Peoria. Thomas received his BS from Harvard, his MS and MD degrees from Northwestern University Medical School and his Ph.D. from the University of Iowa. Julia was born in Washington, IA, in 1917. She received her undergraduate and medical degree at the University of Iowa. She and Thomas married in Iowa City where they had three children. In the summer of 1949 they visited Bucks County and bought a 67-acre farm in Bedminster Township with a stone farmhouse built in the early 1800s, and settled in, producing their fourth child to complete the family. Thomas opened an eye practice in Bethlehem, PA.
When the Korean conflict broke out, he enlisted in the Navy where he won his wings as a Navy aviator and flight surgeon. He began research into vision problems of jet fighter pilots, which he continued at a Navy air base and at the University of Pennsylvania after returning to private practice. His work progressed into space flight medicine with the original NASA, where he worked as a consulting physician with the first astronauts. In 1962 he accepted a position as Chairman of the Department of Ophthalmology at Thomas Jefferson University Medical School in Philadelphia. In 1973 he was appointed Ophthalmologistin-Chief of Wills Eye Hospital in Philadelphia, one of the oldest, largest, and most renowned eye hospitals in the country. While retaining his head of department role at Jefferson, he administered the merger of Wills into Jefferson, creating what is regarded as one of the leading ophthamological research centers and teaching hospitals in the world. Thomas was member of many professional boards, including serving as chair of the Eye Section of the AMA from 1978-1981. He was active in the creation and development of the National Eye Institute within the National Institute of Health. He is the only person to have received the Howe Medal, ophthalmology's highest award, twice. After retiring from Wills, Thomas spent hours at the Bucks County farm writing and compiling the five-volume work Clinical Ophthalmology, which was published in 1992 and soon became known as the premier reference for clinical eye care practice. As her four children reached their teens and gave her more time, Julia resumed her practice and teaching of pediatrics at Childrens' Hospital in Philadelphia. Among the projects she devoted her skills to was a maternal-natal-pediatric program of care for incarcerated women and their children in the New Jersey state prison system.
Thomas and Julia had chosen Bucks County for its rural beauty and temperate seasons. The 200- year old farmhouse and barn that they made their home had been restored in the 1940s with great care, preserving the original stonework, flooring, corner staircases, and two walk-in cooking fireplaces essentially in the same condition as originally built in the early 1800s. The Duanes respected the authenticity and heritage of the house by furnishing it with content from the same era. Julia applied her typical thoroughness to the study of early American antiques as she and Thomas attended auctions locally and throughout the Northeast. They developed a shared appreciation for functional as well as decorative design. Antique furniture in the Duane home was selected not only for its elegance and aesthetic appeal but to serve its original purpose, whether tables, chairs, chests, cabinets, bookcases, clocks, cutlery, clocks or other items. Julia's collection of antique quilts and fabrics were stored in paint-decorated Pennsylvania-German chests.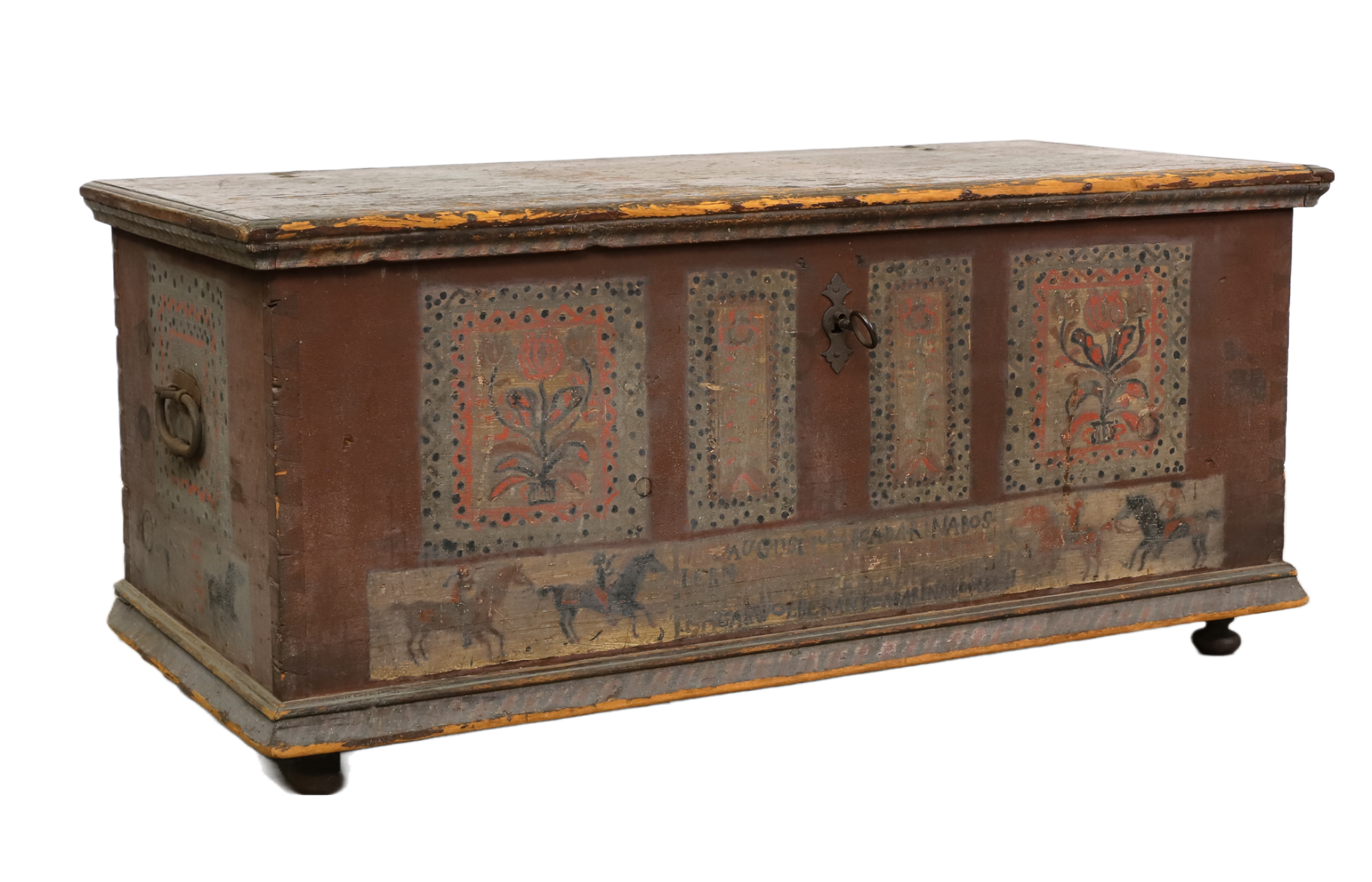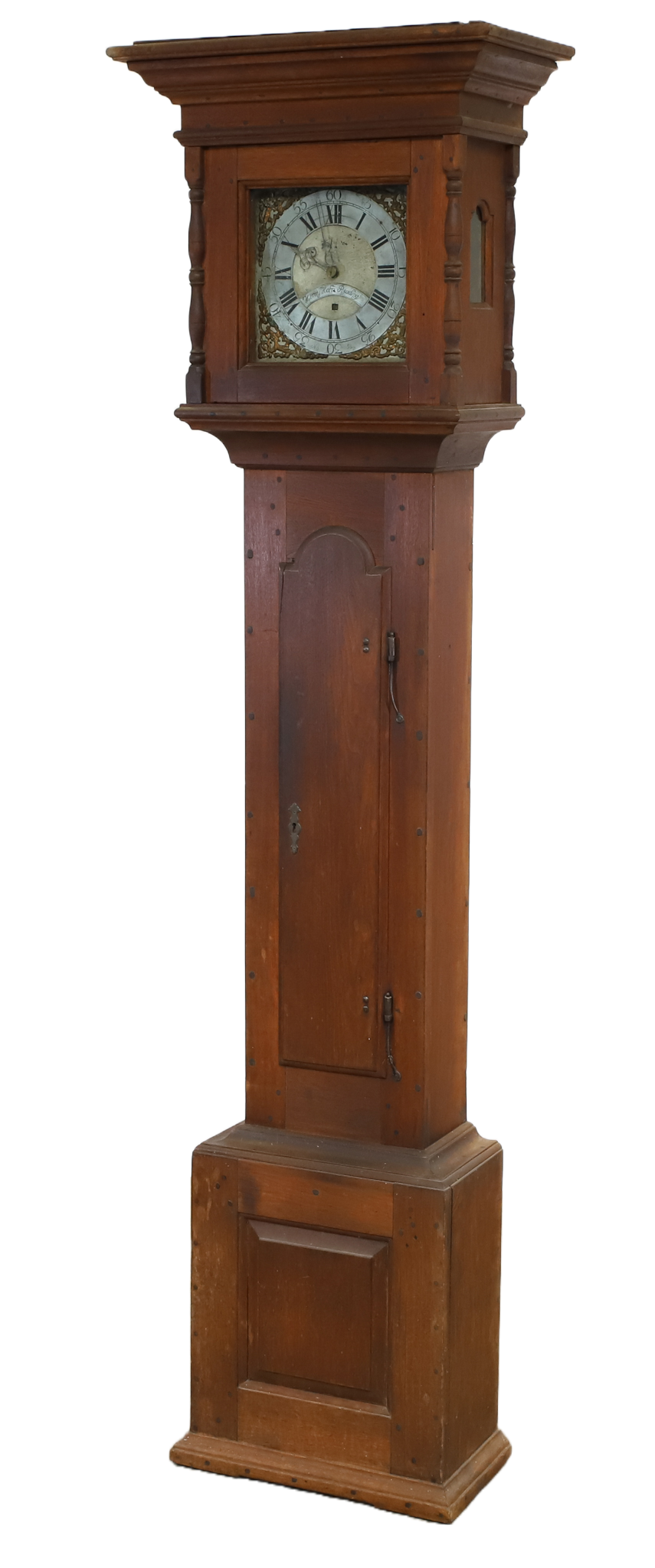 The grandfather's clock in the living room was kept wound and tolled the hours. The dining room was never electrified and formal dinners were lit by candlelight. Thomas passed away in the early 1990s from complications of Parkinson's disease. Julia lived on at the farm, tending its grounds and gardens until passing away shortly before her 97th birthday. In the mid-1990s the family entered the farm property into an open space and agricultural preservation program to preserve it from development. As a news report quoted Julia at the time: "We need farmland, but it's being gobbled up by uncaring people that want to make more houses," Duane said. Standing outside her home, with a view of a nearby barn and acres of pumpkin plants soaking up sunlight through the heavy August air, the diminutive, gray-haired Duane made a sweeping gesture at the open land surrounding her homestead. "This is why we chose this place, the land, the farming lifestyle." Today the property with its farmhouse, barn, fields, forests, and streams is formally registered as a Bucks County natural scenic site, and Aldefer's is honored to offer the collection of early American antiques it housed for over 74 years in this auction.
The Duane Estate will be up for auction on our 2nd day of our Fine Art Event on June 7th at 10:00 AM only at alderferauction.com.
You can preview these items at our in-person preview on June 2nd, 5th & 6th at our Hatfield Location from 9:00 AM - 3:00 PM located at 501 Fairgrounds Road, Doylestown, PA 18901.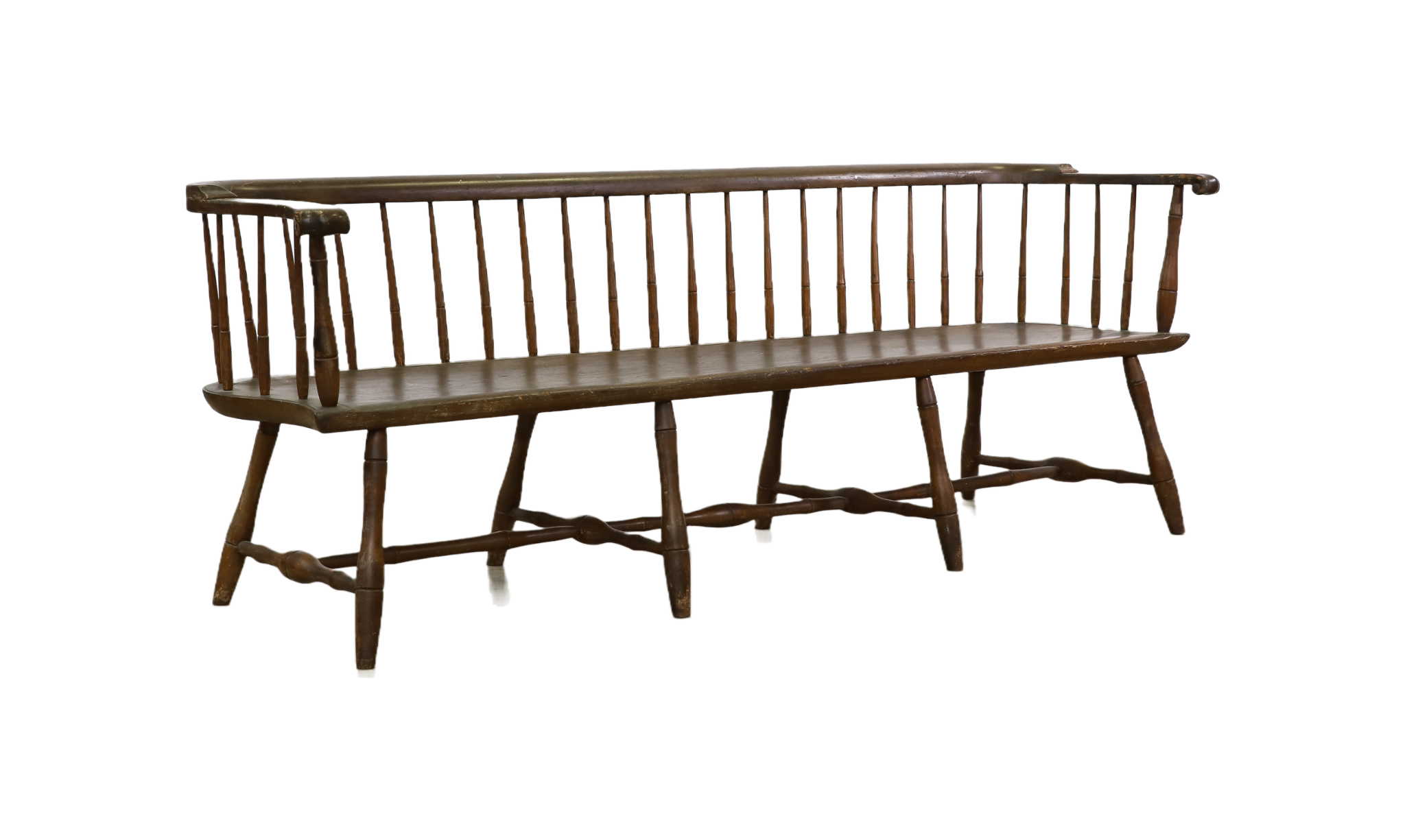 ---