Vintage Fine Wine History & Pairing Guide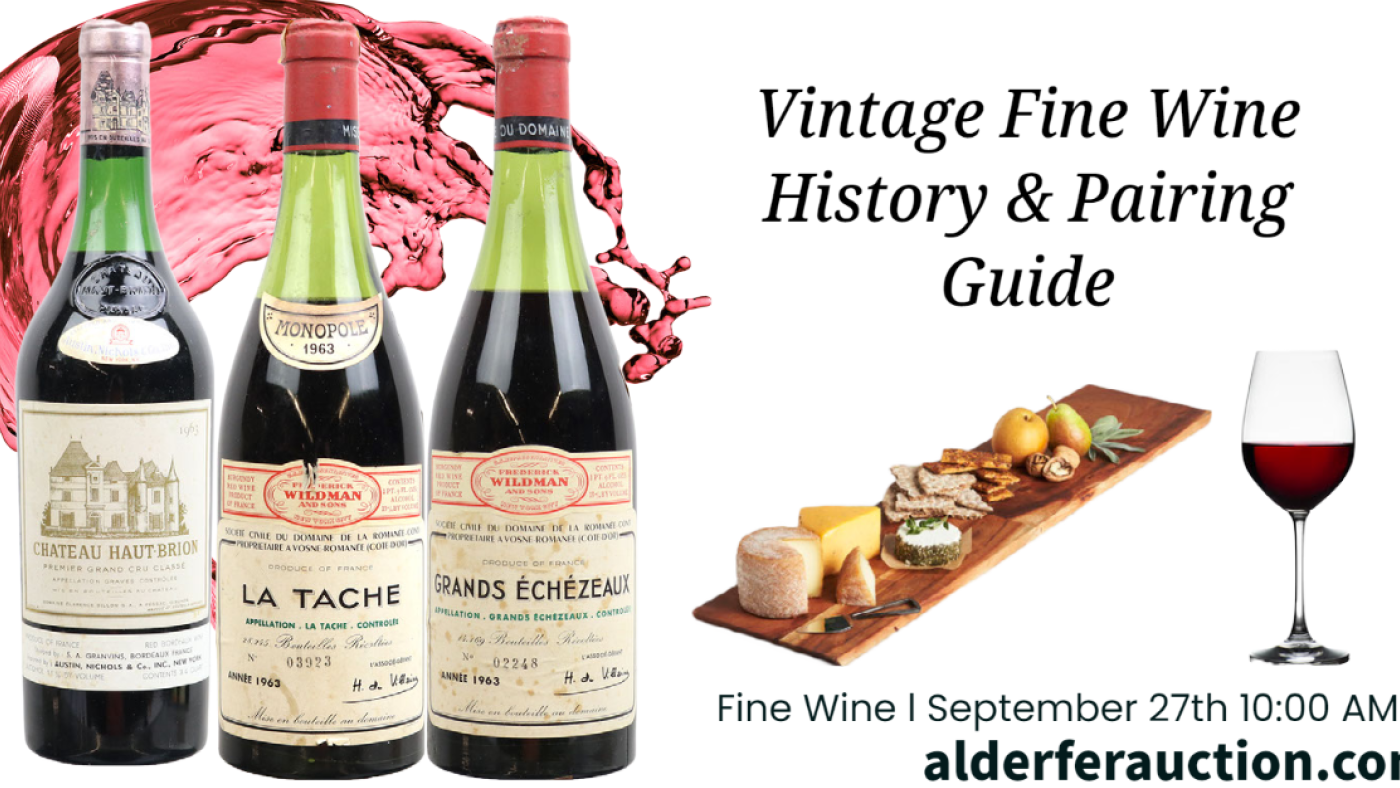 Vintage Fine Wine History & Pairing Guide
Alderfer Auction is set to host a 3 Day Fine Art Event on September 27th thru 29th at 10:00 AM. The Fine Art Event kicks off with Day 1: Fine Wine and Champagne. Here, we will highlight 3 bottles from our upcoming event with ratings, history of the vineyard, and pairing suggestions.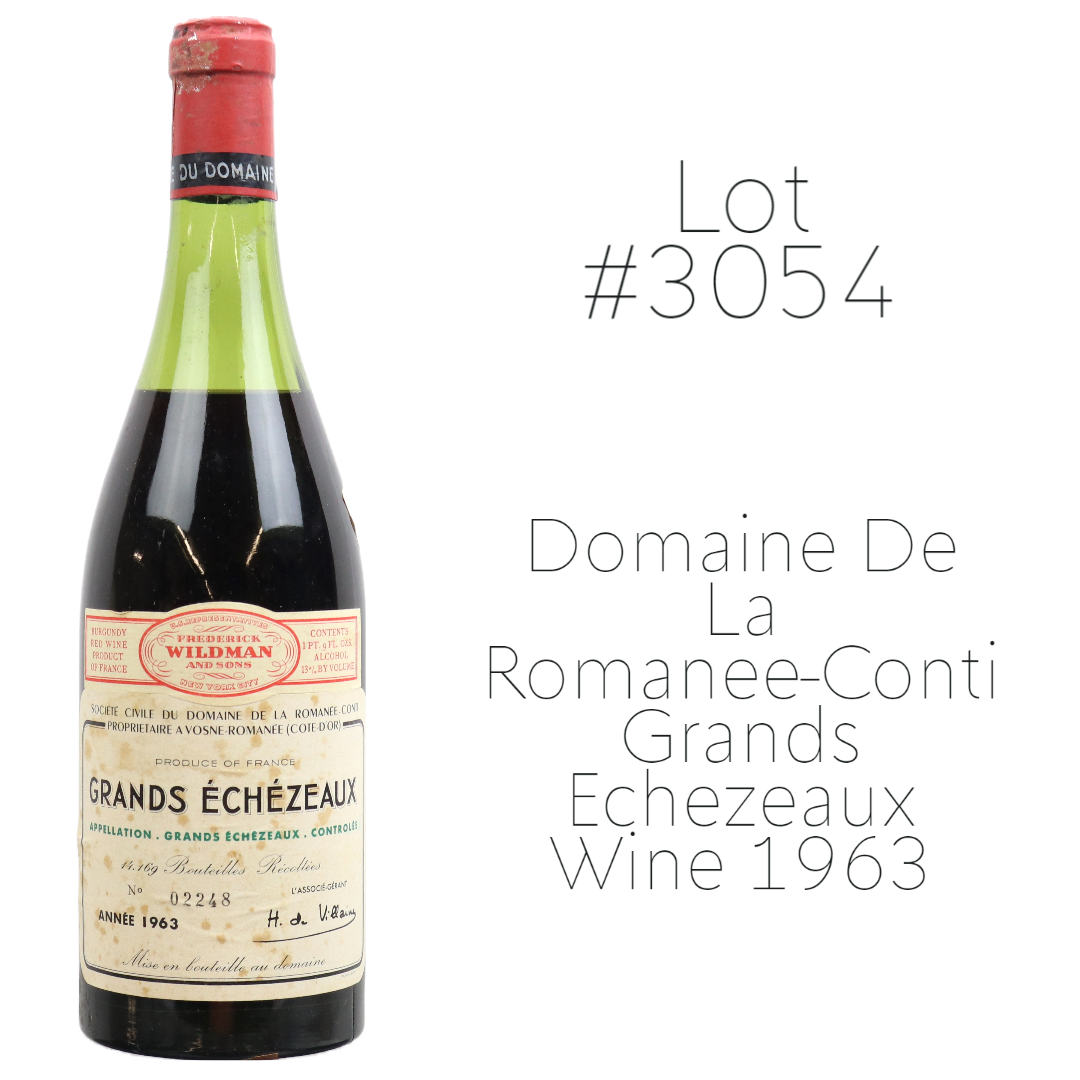 Rating: 94/100 on wine.com and 4.7/5 on Vivino out of 5,873 ratings

Bottle typically is sold for $3,500.00 at auction in the past.

Savory Pinot Noir

Taste: has a rose petal aroma and pure, vibrant red cherries and cranberry palate.
Pairing: Best paired with Veal, Lamb, or Game, Sheep's milk cheeses, or bitter dark chocolate.
Lot #3054 • Domaine De La Romanee-Conti Grands Echezeaux Wine 1963 (1) Burgundy, France Pinot Noir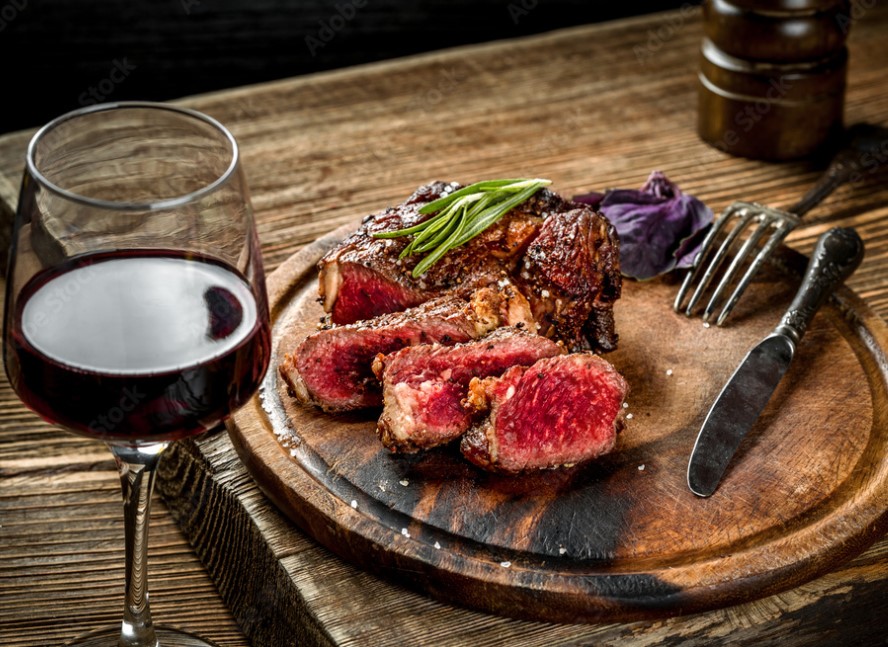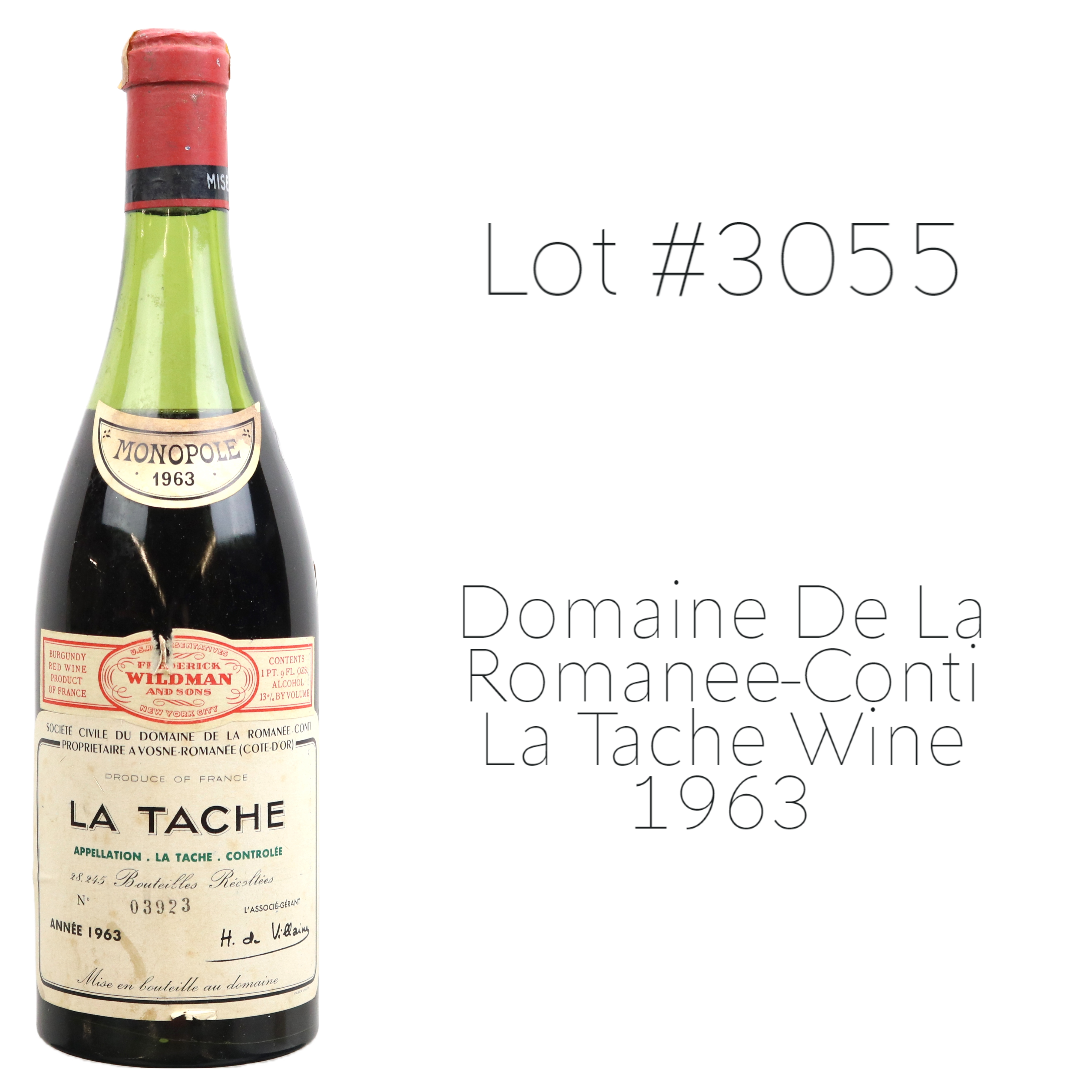 Rating: 4.7/5 for vintage wines on Vivino and 96/100 from over 427 world wide wine critics by winesearcher.com

Taste: Hints of Black Fruit, Black Cherry, Red Fruit notes, earthy notes, leather, mushroom.

Tips: La Tâche has to be aired in the glass and eventually reveals a nose of discreet blue fruit with a complex and exquisitely balanced palate.
Lot #3055 • Domaine De La Romanee-Conti La Tache Wine 1963 (1) is a Pinot Noir /13% ABV / from Burgundy, France.

The Vineyard: Romanée-Conti, France
Lot #3054, the bottle of Domaine De La Romanee-Conti Grands Echezeaux and Lot #3055 Domaine De La Romanee-Conti La tache wine are Pinot Noir Vintage from the Vineyard, Romanee Conti. Considered the pinnacle of Burgundy, Domaine de la Romanée-Conti produces some of the world's most revered wines from its tiny vineyards in Vosne-Romanée. The Domaine de la Romanée-Conti (widely known as DRC, or in Vosne-Romanée, simply "le domaine") is the most famous producer in Burgundy. It has an array of vineyards – and a reputation – that are second to none, not even Domaines Leroy, Georges Roumier or Armand Rousseau. DRC is rightly regarded as one of the world's greatest estates, an opinion supported by the quality and longevity of its wines, as well as the prices they fetch on the secondary market. Based in the village of Vosne-Romanée in Burgundy, France, the Domaine is now owned by the de Villaine and Leroy/Roch families. It is managed by Aubert de Villane and Perrine Fenal Leroy. Perrine Fenal stepped up after the death of esteemed co-director Henry Frédéric Roch in 2018.
Paring suggestions: Smoked cheeses like Rogue River Blue add a welcoming contrast to the fruity notes of Pinot Noir. Semi-hard cheeses like Cheddar, Gouda or Sheep's milk cheeses go wonderfully with aged Pinot Noir.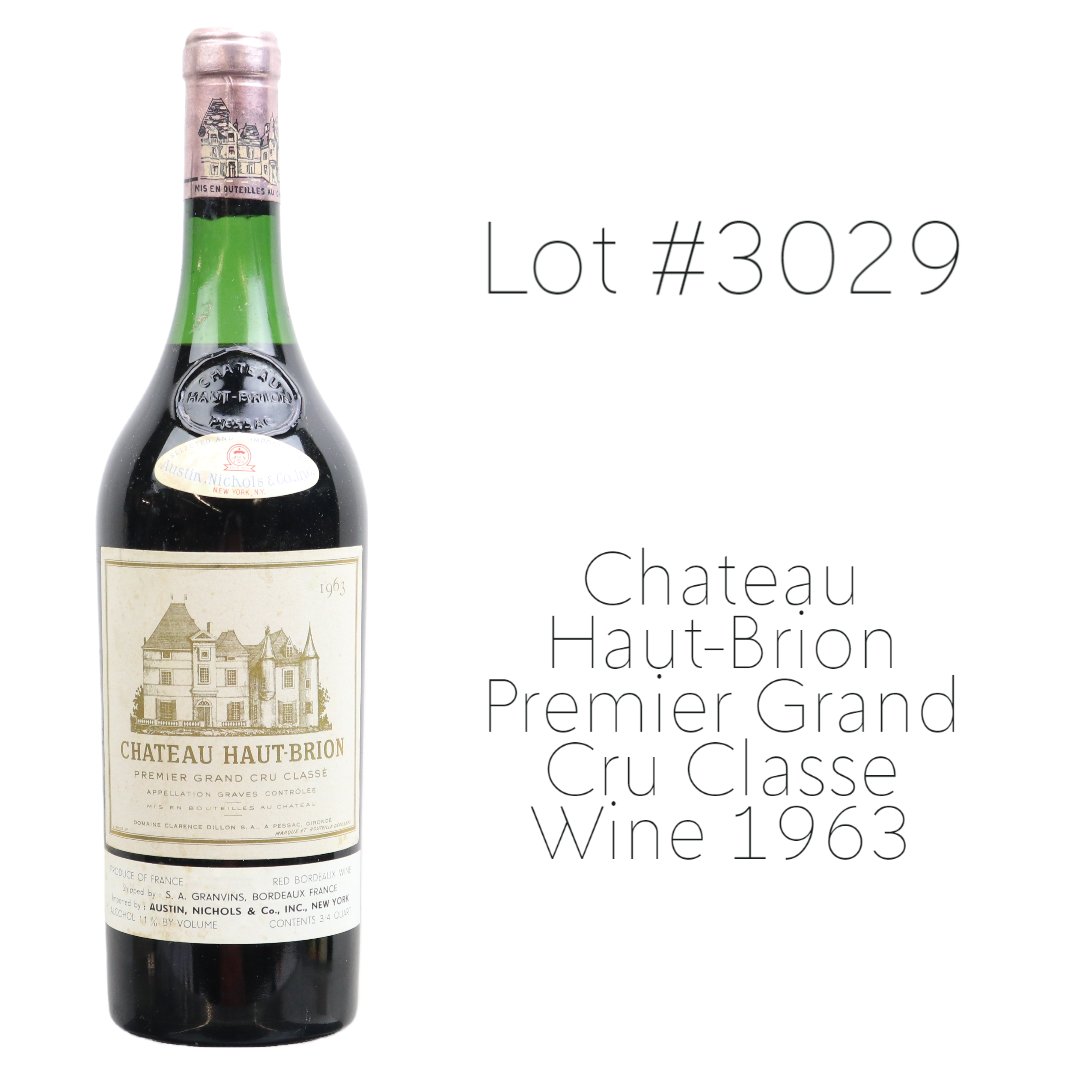 Rating: 4.6 out of 5 stars on Vivino (37,284 world-wide ratings)
Lot #3029 • Chateau Haut-Brion Premier Grand Cru Classe Wine 1963 (1) Merlot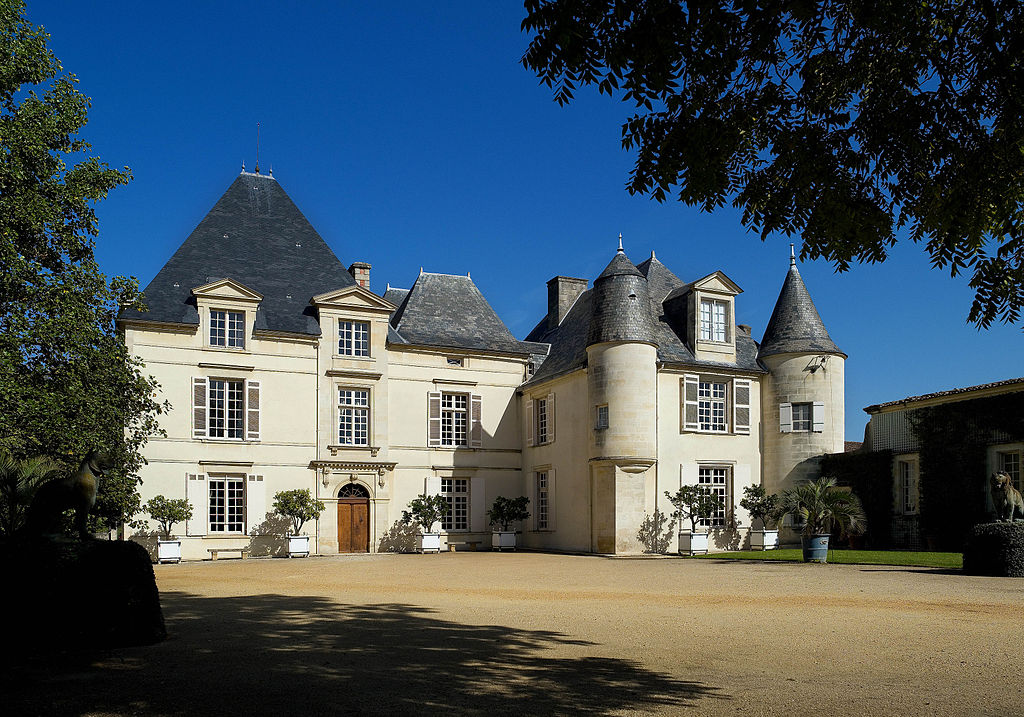 The Vineyard: Chateau Haut Brion, France
Haut-Brion is the oldest of the Bordeaux First Growths and on average produces the smallest amount of wine per annum. Over time it has built a reputation for the consistent quality of its wines, which continue to rate highly every year. Chateau Haut Brion has been revered for centuries as the benchmark for the highest quality in wine, and has graced the glasses of kings and famous personalities alike! In the late 1700s, American President Thomas Jefferson visited the Chateau and described the wine as "the very best Bordeaux wine." In 1521, Haut Brion terroir was recognized as a "cru" for winemaking, making it the oldest working winery in Bordeaux, France. Admiral Jean de Pontac came into owning part of the vineyard ("Haut Brion") in 1525 when he married. This vineyard has become world-famous since, even attracting U.S President Jefferson in 1787, when he bought six cases of wine after visiting the Chateau, making it the first imported wine to the United States. To date, Chateau Haut Brion produces four wines, including Red Grand Vin: Chateau Haut Brion Premier Grand Cru Classe (which translates to "First Growth") – currently featured in Alderfer Auction's fine wine auction on September 27th at 10:00 AM. Chateau Haut Brion makes a wonderful collector's item and investment opportunity, because they have fantastic potential in their aging, and they are rare to find.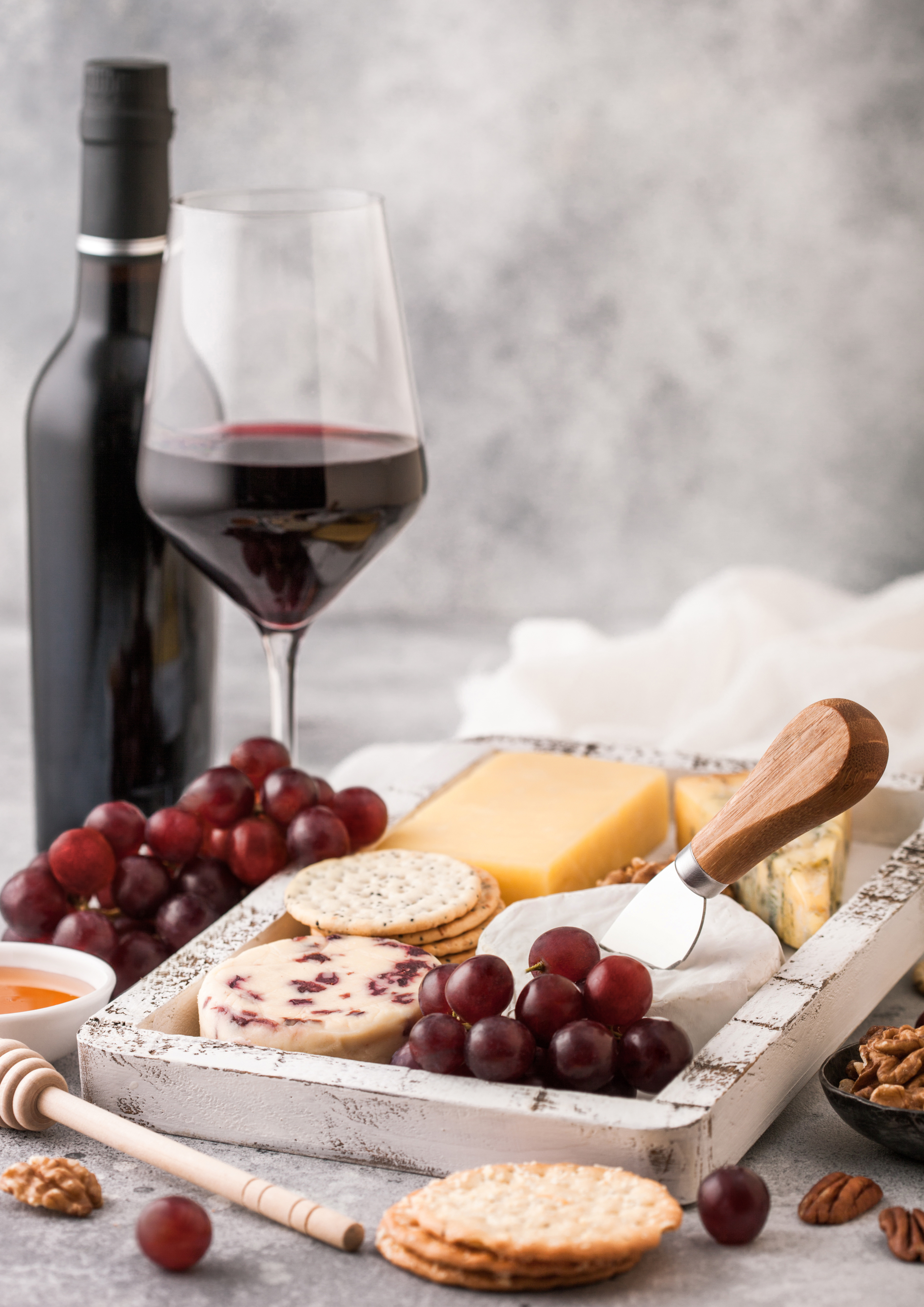 Pairs Well:
Cheddar – the bold sharp flavors of cheddar contrast nicely with the milder notes of many merlots.

Havarti – the smooth and supple texture of havarti complements the medium tannin content of merlot.

Swiss – the mild, nutty taste of swiss goes well with the fruitier textures of merlot and offset the acidity.

Gruyere – the nutty and salty flavor of gruyere brings out the boldest flavors in merlot.

Parmesan – the crystalline texture of parmesan pairs nicely with the tannins in merlot.
Other cheeses that go well with Merlot include asiago, brick, muenster, gouda, brie, colby,camembert, and a blue-veined cheese like gorgonzola.
You can bid and win on any of these selections and others at Alderferauction.com! The auction goes live on September 27th at 10:00 AM online or you can bid using the Alderfer app, available in the google or apple play store.
---