The Lithographs of Calder, Miró, and Gottlieb: Exploring Surrealism in Printmaking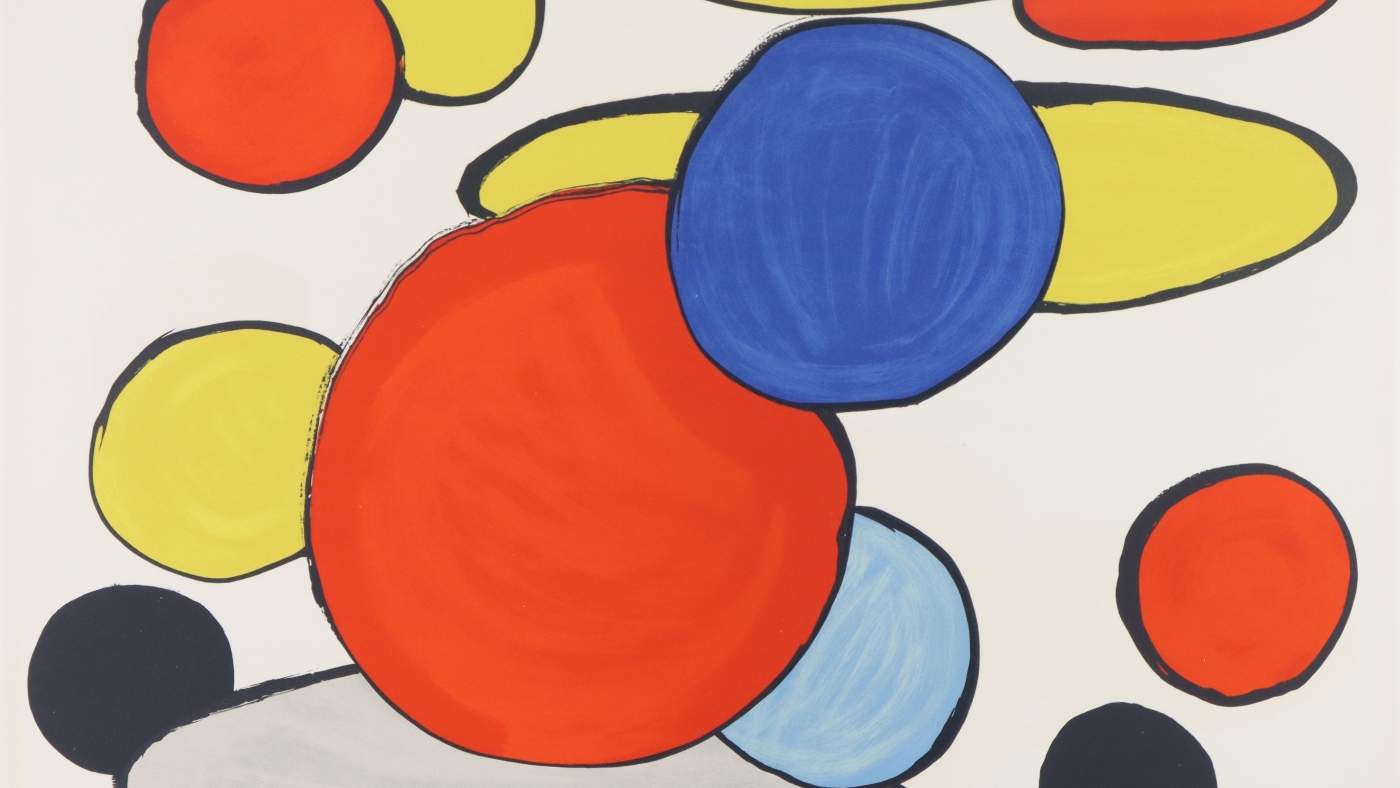 The Lithographs of Calder, Miró, and Gottlieb: Exploring Surrealism in Printmaking
Edited by: Christian Answini I Fine Arts Specialist
Alexander Calder, Joan Miró, and Adolph Gottlieb were three highly acclaimed 20th century artists who brought the avant-garde ideas of Surrealism into their lithographs. Although they each had their own signature style, their prints all exhibited the Surrealists' fascination with the dreamscape, the uncanny, and the power of the irrational.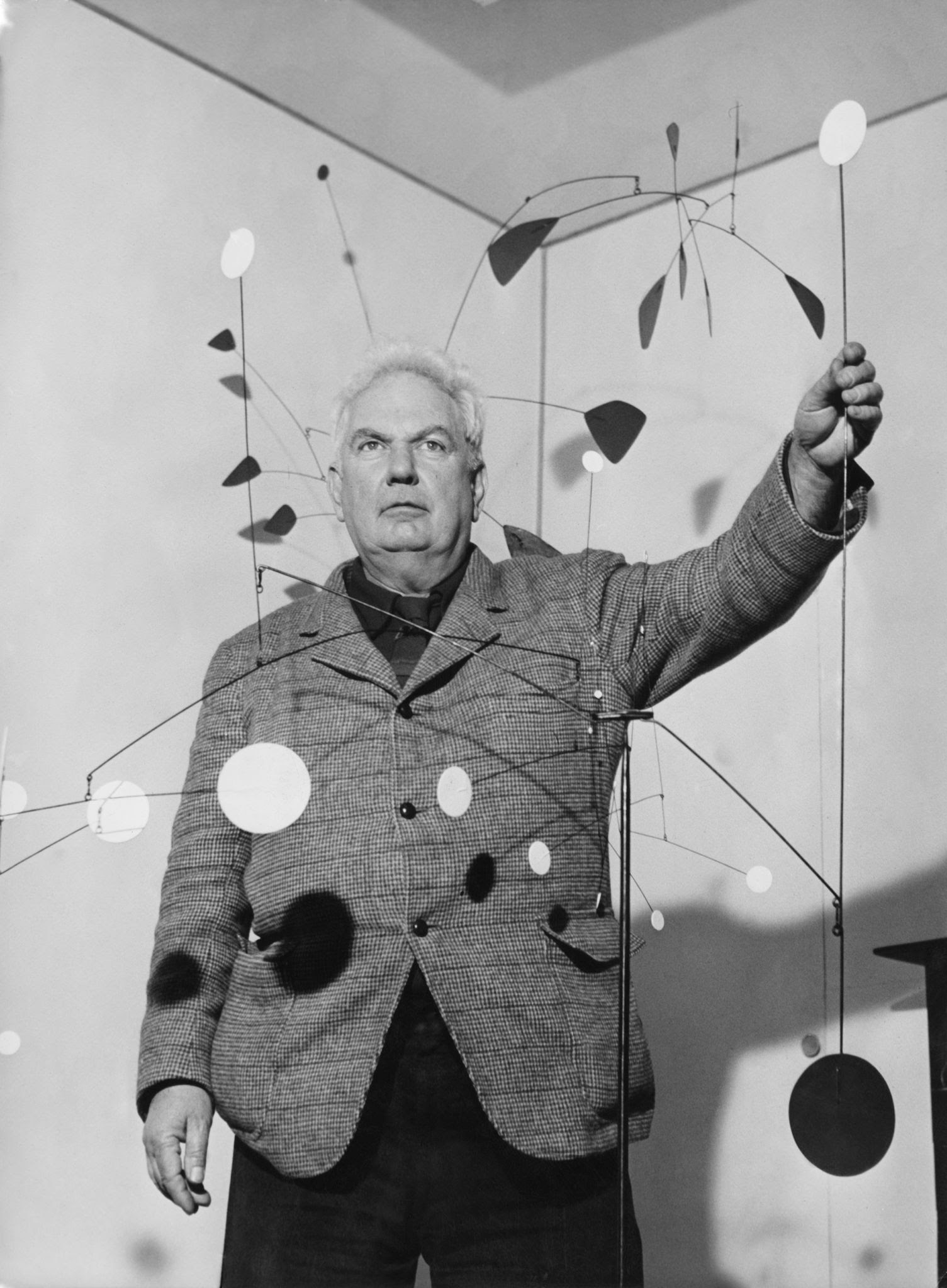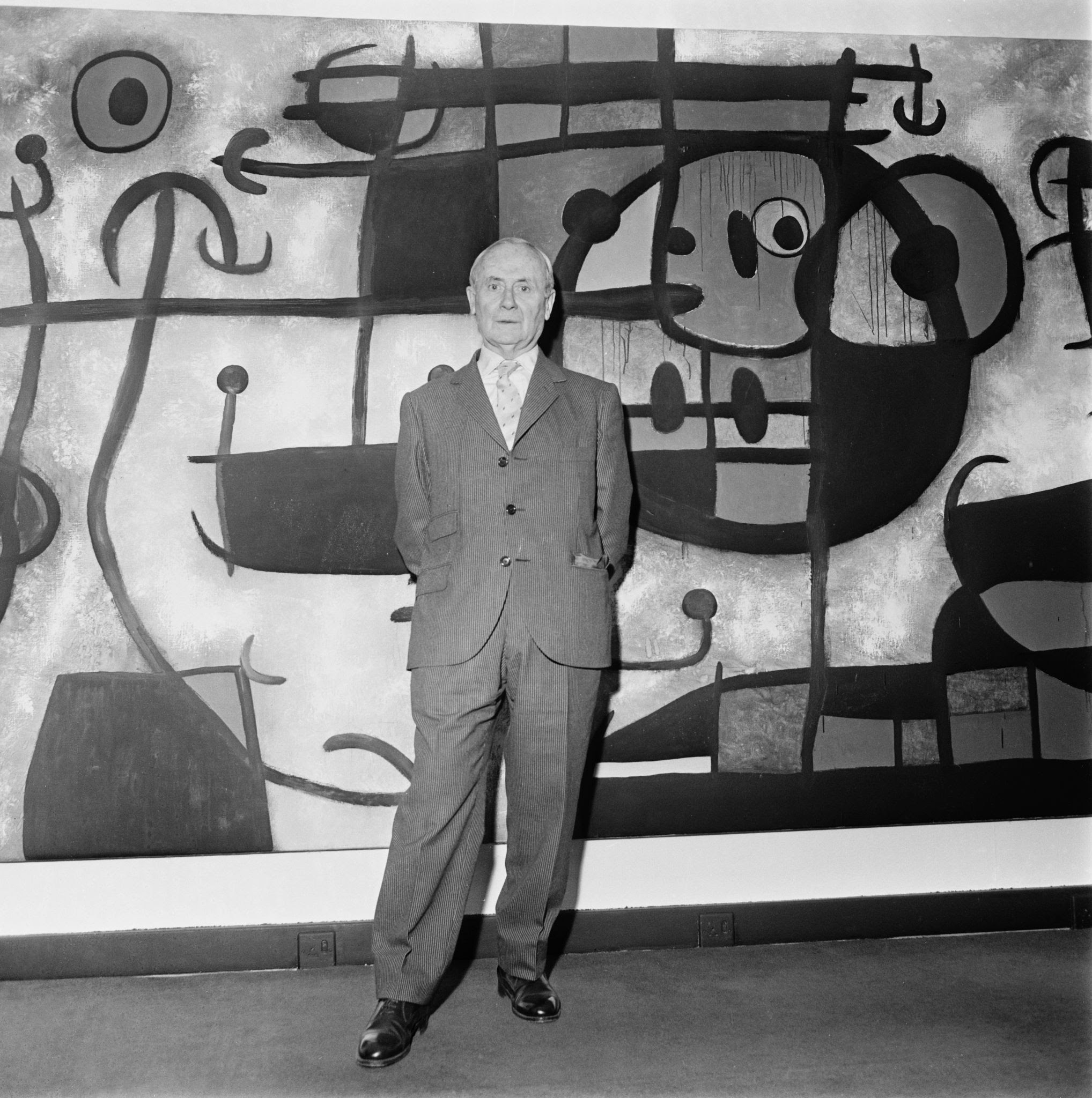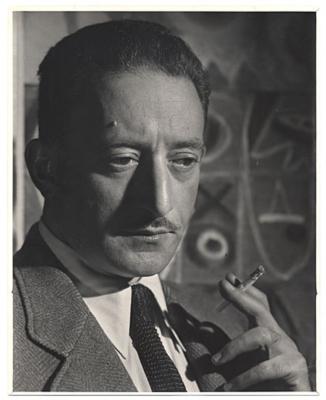 (From left to right: Alexander Calder, Joan Miró, and Adolph Gottlieb)
Calder was already renowned for his kinetic sculptures when he began experimenting with printmaking in the 1930s. In lithographs like "Black Frame" (1969), Calder translates his floating, weightless forms into a two-dimensional medium. Bold black lines divide the space into biomorphic shapes that seem to drift across the paper. Despite their apparent simplicity, Calder's prints have an exuberant, playful energy about them. The abstract forms teeter between recognizable and unrecognizable, familiar and strange. Calder harnesses the lithographic process to subtly blend monochromatic colors, creating an ambiguous space where shapes morph into one another.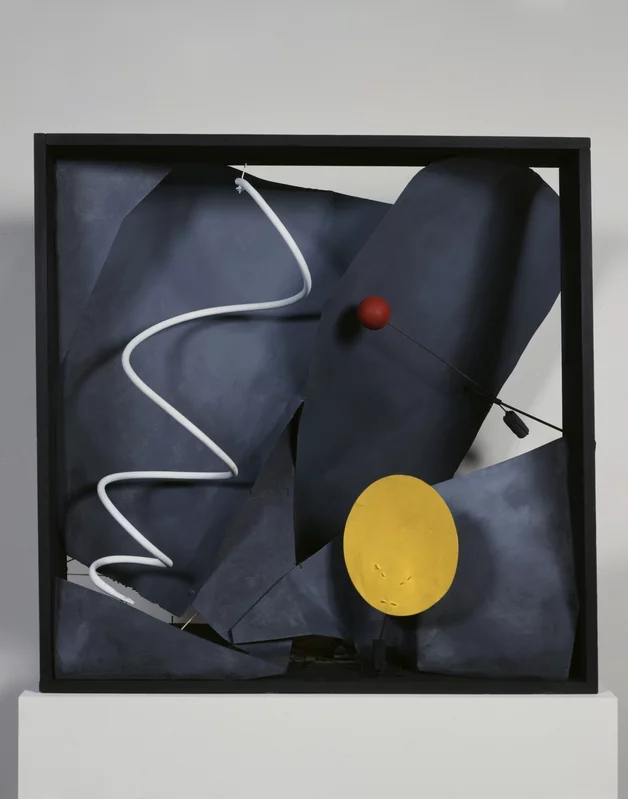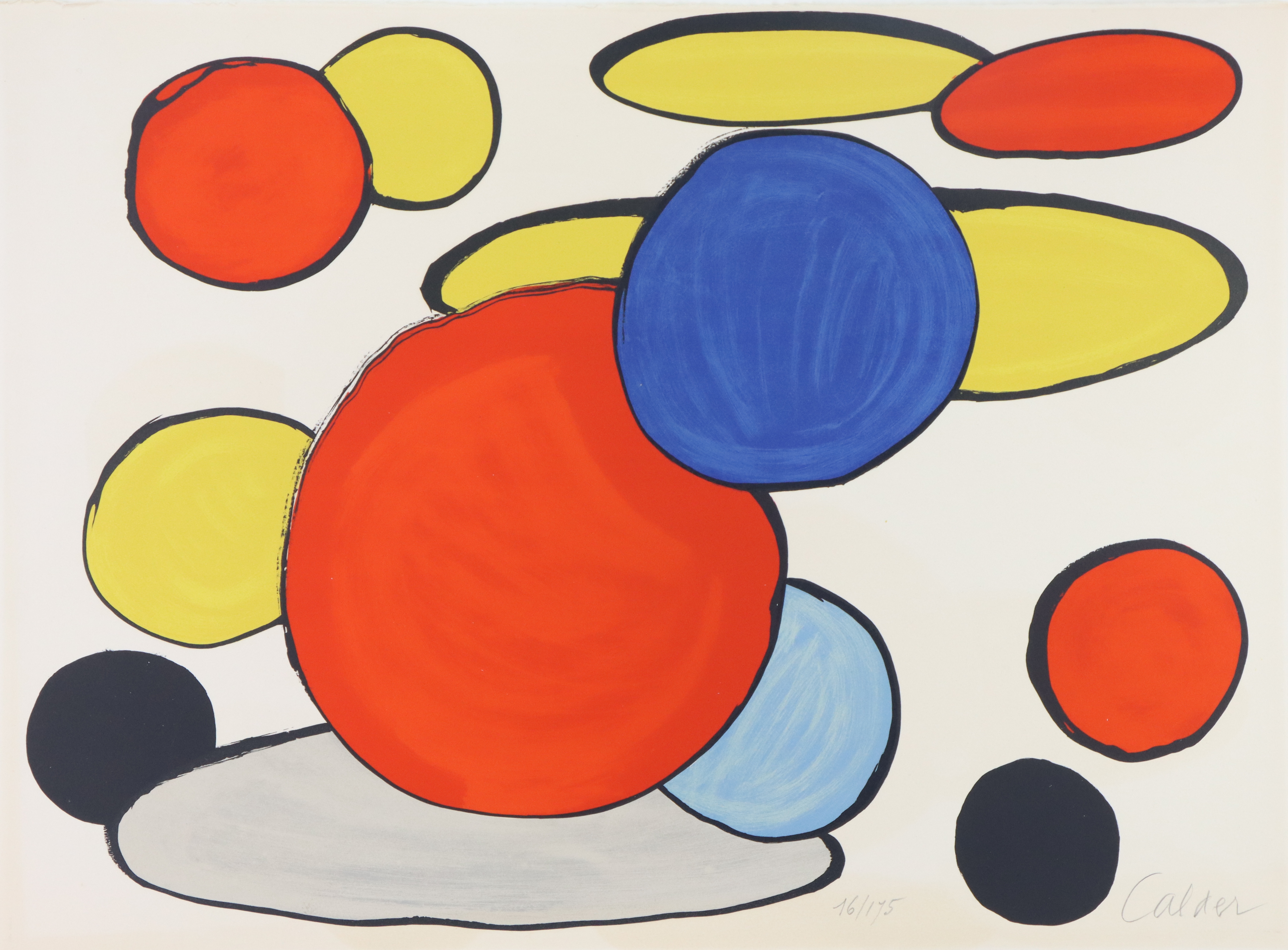 (Alexander Calder, "Black Frame", 1934 to the left, Alexander Calder "unnamed" coming up in Alderfer Auction's November Mid-Century Modern auction)
Joan Miró was closely aligned with the Surrealists and would often depict the bizarre creatures that emerged from his subconscious mind. In his lithographs, Miró expertly balances abstraction and figuration, allowing amorphous forms to transform into fantastical beings. He called his works "dream paintings," visualizing his inner visions directly onto the lithograph stones. As with his paintings, Miró's prints revel in the mysteries of the imagination, unconstrained by any obligation to reality. Whimsical amoeba-like creatures' float alongside more defined figures, encapsulating Miró's belief that art should be free, spontaneous, and tap into our inner childlike spirit.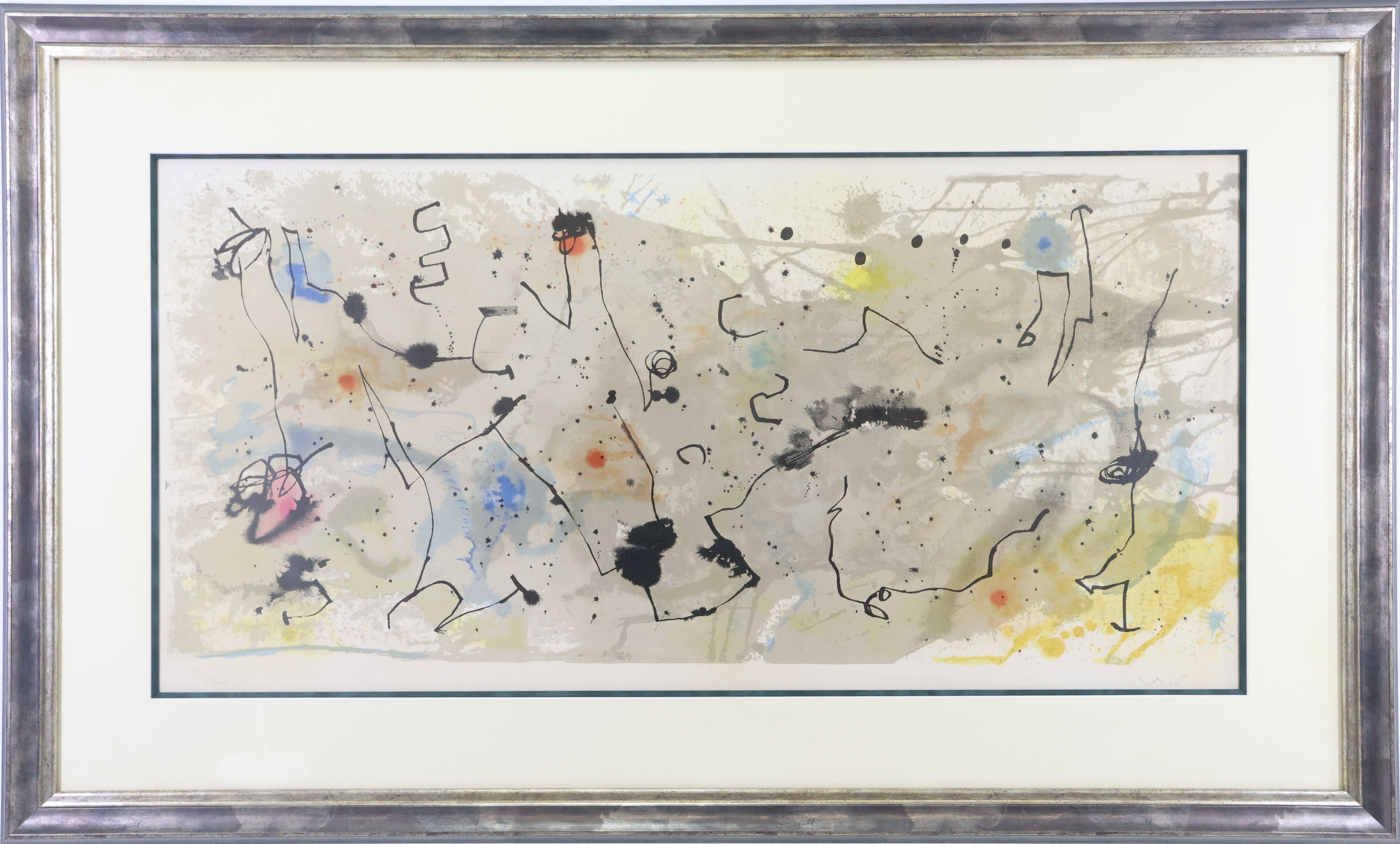 (Joan Miro, featured in November's Mid-Century Modern & Design auction)
Adolph Gottlieb was associated with the Abstract Expressionists, but his prints also display a Surrealist-inspired interest in the unconscious. He first began printmaking in the 1950s after years of working in a totally abstract idiom. Lithographs like "Hidden Image" (1960) mark a change in his style, where recognizable symbols like eyes or leaves emerge through layers of gestural brushstrokes. Gottlieb sought to make visible the mysterious, hidden aspects of the mind. The imagery feels at once planned and spontaneous, rational and irrational. Gottlieb reinvented automatism for printmaking, letting shapes organically form through the very process of making.
.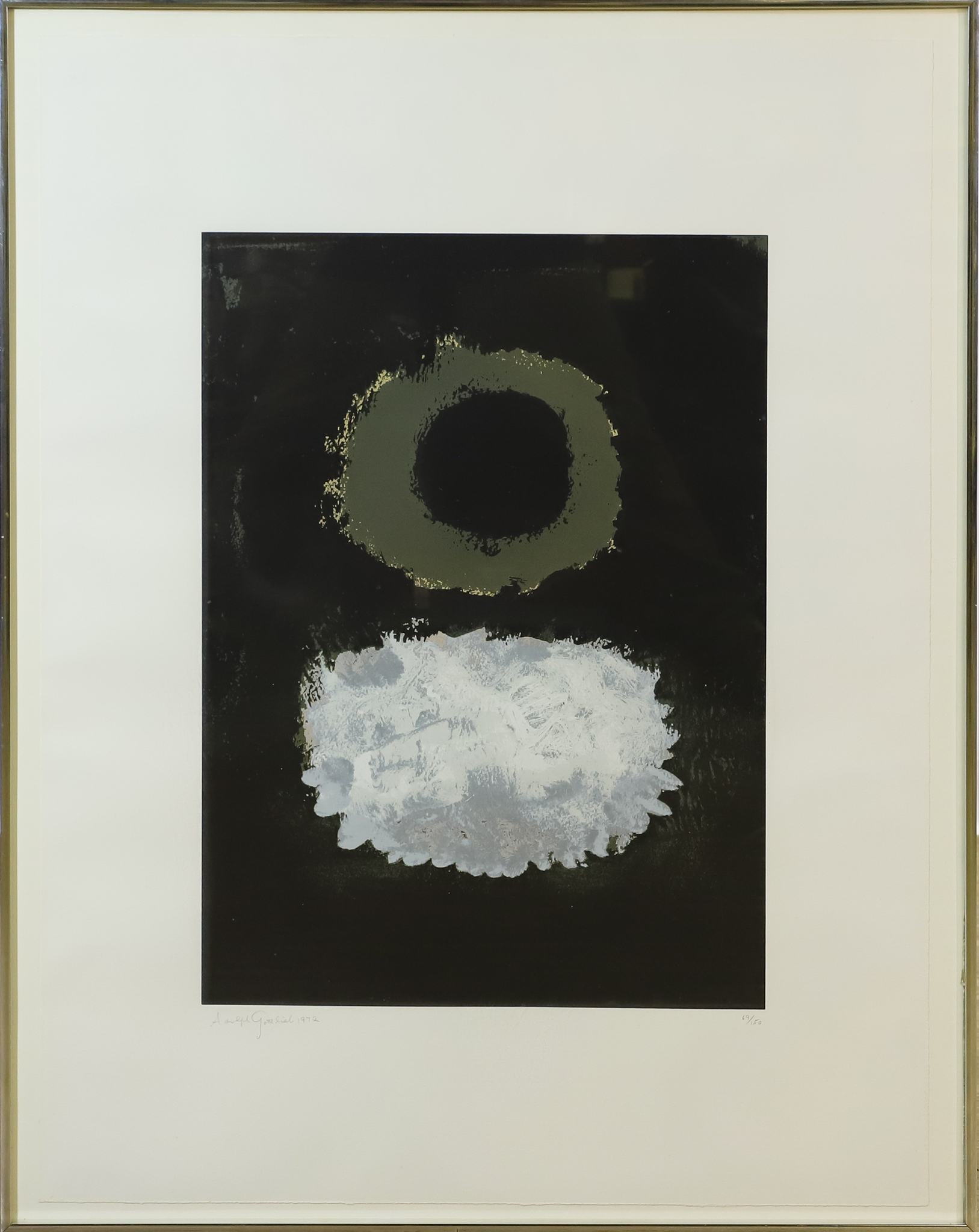 (Adolph Gottlieb, featured in November's Mid-Century Modern & Design auction)
Despite their different styles and subjects, Calder, Miró, and Gottlieb's lithographs all exhibit the key Surrealist principles of automatism, dream, and the pursuit of the marvelous. They harnessed the creative possibilities of printmaking in new ways to delve into their inner psyches. Their masterful lithographs showcase the movement away from direct representation toward evocative abstraction that defined so much modern art. Exploring these artists provides insight not only into Surrealism's far-reaching impact, but into the limitless creative potential of printmaking. Their iconic works remain some of the most influential and imaginative lithographs of the 20th century.
Coming Soon to the Auction Block!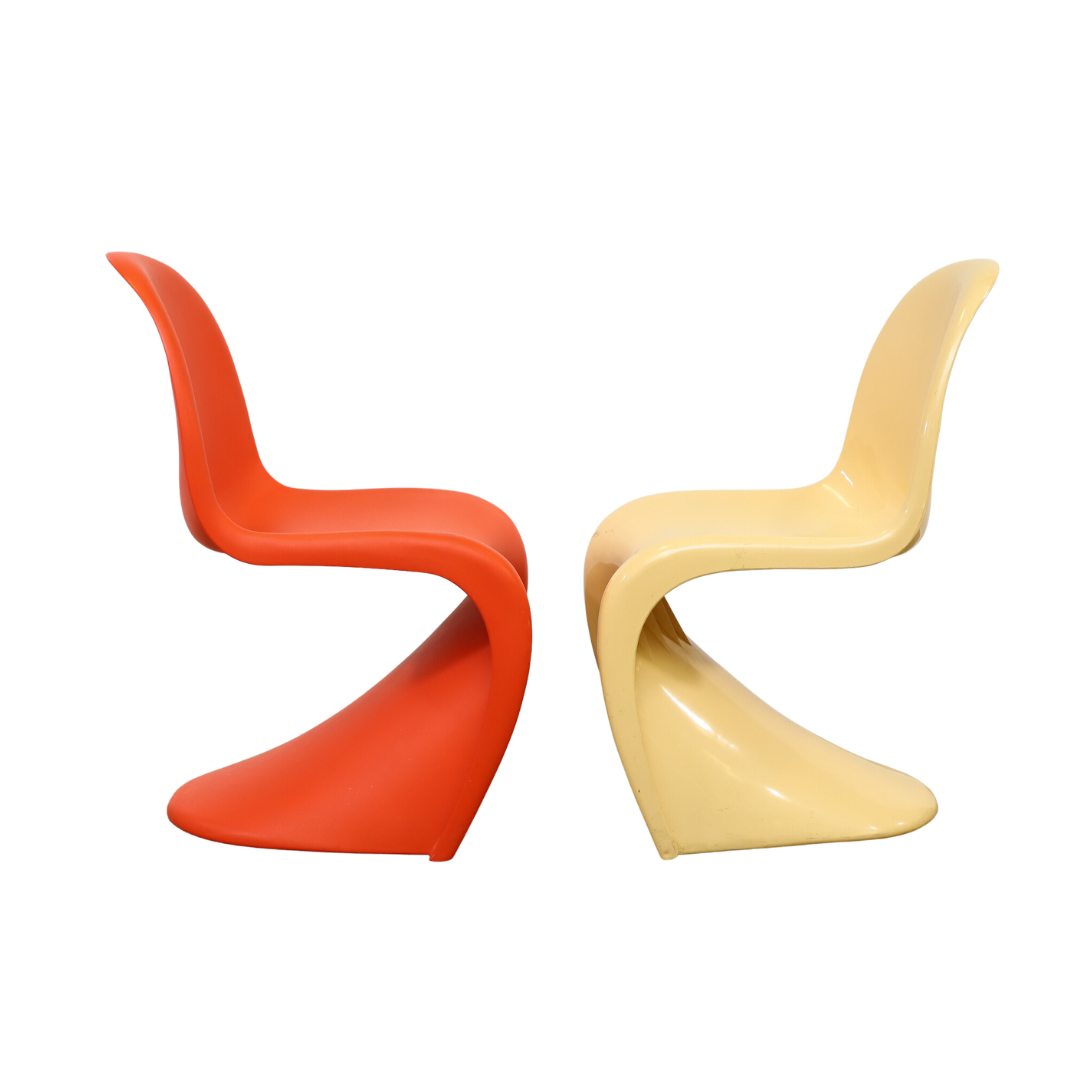 Mid-Century Modern & Design
November 16th at 10:00 AM I alderferauction.com
We are thrilled to present our upcoming online-only auction featuring an incredible selection of mid-century modern furniture, art, and décor from top designers of the 20th century. This is a rare chance for collectors and interior designers to acquire quality pieces from the titans of the modernist movement. The highlights of the auction include, a Wharton Esherick signed and dated chair, two original works on paper by Alexander Calder, an abstract lithograph by Joan Miró, a rare executive desk by Milo Baughman, and a Mcintosh stereo featuring an MC2105 Amplifier. The Calder works showcase the artist's mastery of line and form. The Miró lithograph exemplifies the dream-like biomorphic shapes that defined his aesthetic. And the Esherick chair and Baughman desk is a superb example of mid-century modern functionality and sleekness. In addition to the highlights already mentioned, this auction includes over a hundred other important mid-century works. Furniture enthusiasts will delight in the array of items by Danish designers, Hans Olsen, Kai Kristiansen, and Axel Christiansen. This carefully curated sale has something for every mid-century enthusiast.
Preview at Hatfield
501 Fairgrounds Road, Hatfield, PA 19440
Monday, November 13th from 9:00 AM – 3:00 PM
Tuesday, November 14th from 9:00 AM – 3:00 PM
Wednesday, November 15th from 9:00 AM – 3:00 PM
---