The 1962 Gibson Les Paul SG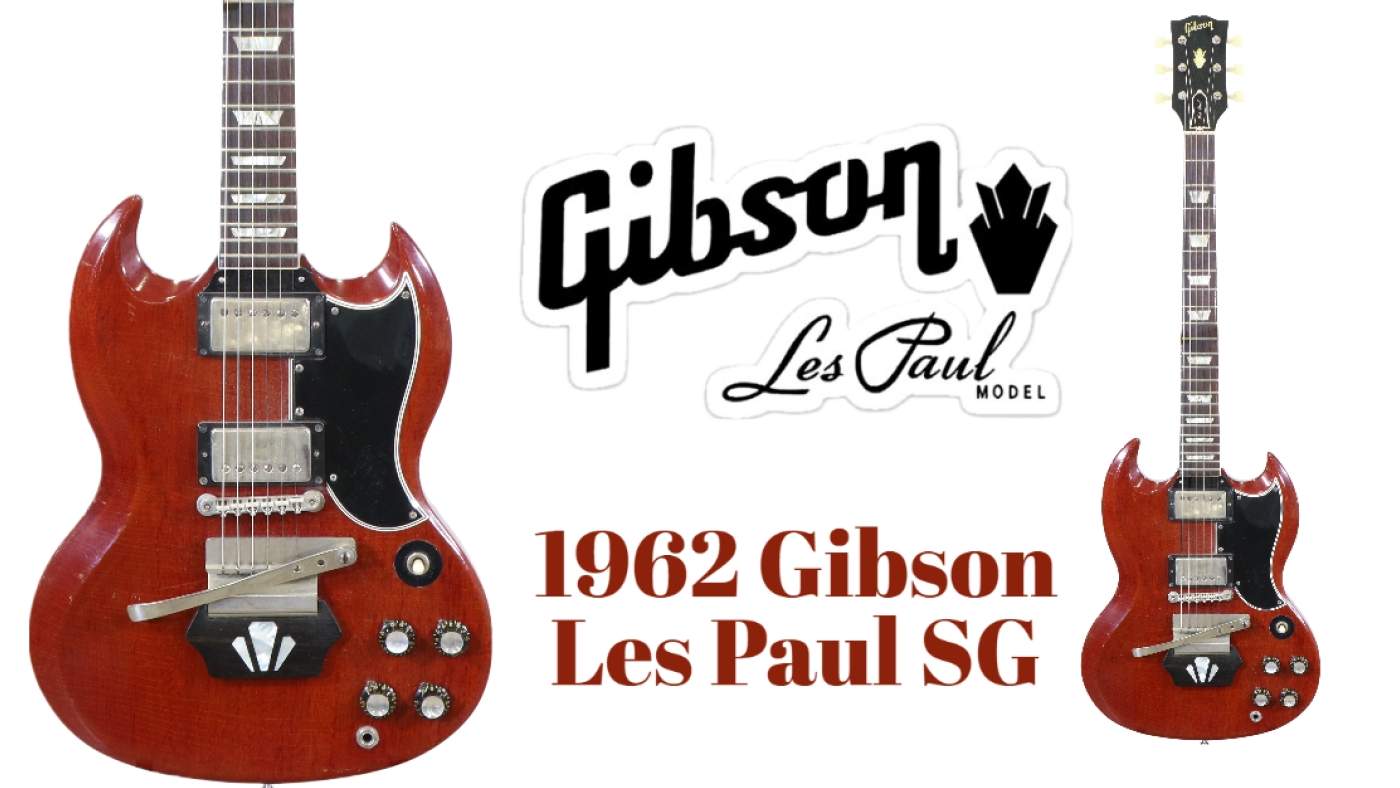 Day 1 Highlight : 1962 Gibson Les Paul SG.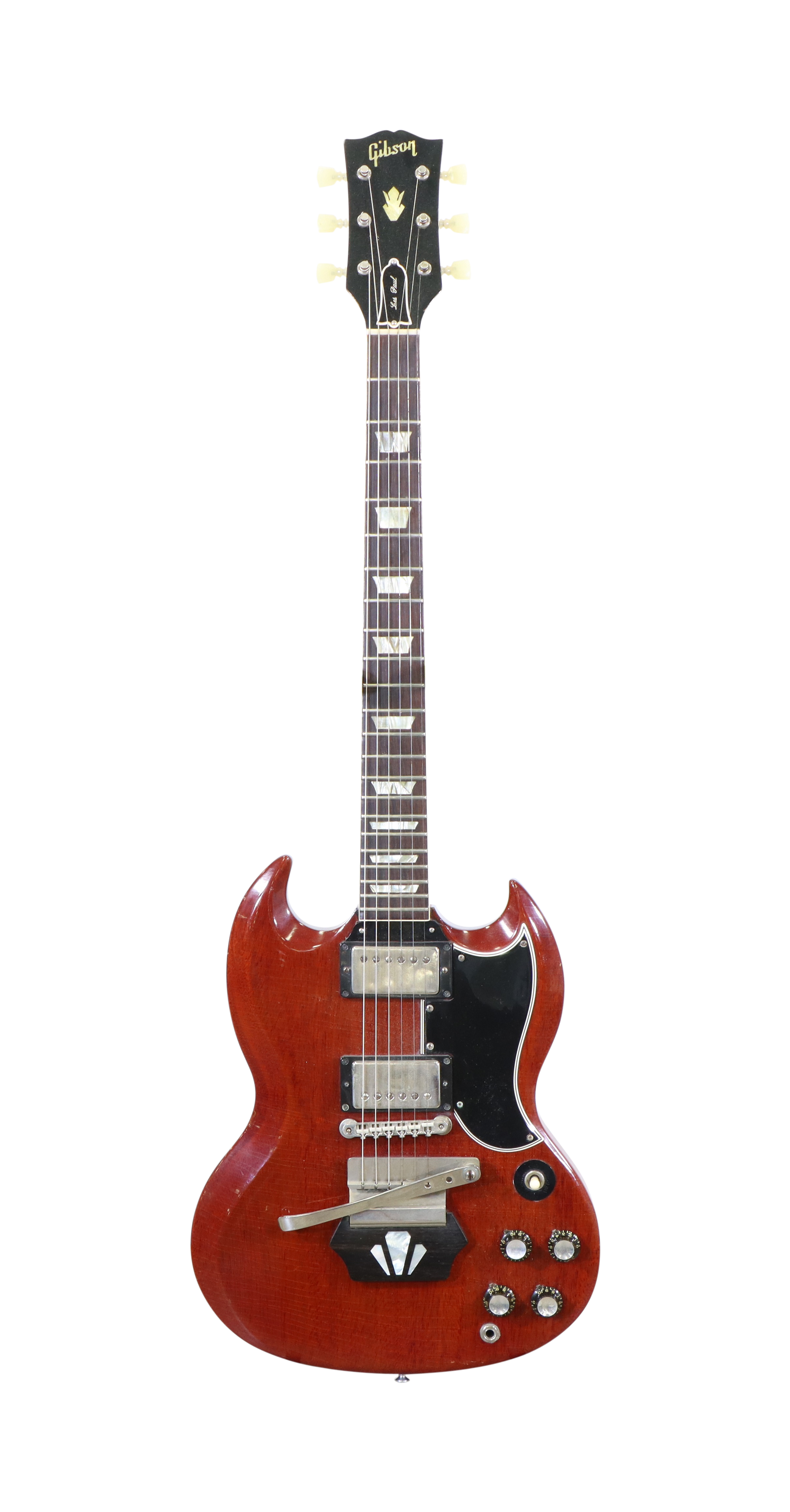 Alderfer Auction presents musical instruments from the Estate of Sean McClintock. Sean was a Doylestown native and prominent audio engineer whose clients included the Metropolitan Opera of New York City's Lincoln Center. Sean worked on recordings by artists from Tony Bennett to the Rolling Stones. His sound credits also include Miss Universe, Football Night in America, Kennedy Center Honors and the Grammy Awards. Sean's vintage guitar collection is highlighted by a cherry-red 1962 Gibson Les Paul SG. Other classic guitars featured are Martins, Gibsons and Fenders that range from the 20s thru present day. Featured in the November 17th Musical Instrument, is the 1962 Gibson Les Paul SG.
History
The Company Gibson Les Paul experienced a decrease of sales in 1960 due to strong competition from Fender's comparable but much lighter double-cutaway design, the Stratocaster. As a result, the company decided to redesign the Les Paul design to create a thin, more contoured body with a double cutaway. In 1961, Gibson stopped producing the traditional Les Paul in favor of a lighter redesign which was later called the SG. , The Les Paul was thinner and much lighter than earlier models, with two sharply pointed cutaways and a vibrato system. This helped make the upper frets more accessible, and it was further eased by moving the neck joint outwards by three frets. Having a construction of a simpler body, helped reduce production cost and with the slender neck profile and small heel, it was labeled having the "fastest neck in the world".
Originally, from 1960-1963, models were originally called "Gibson Les Paul SG". However, the redesign was done without Les Paul's knowledge, and he hated the design, so he asked Gibson to remove his name. In 1963, the new model was renamed "SG", which stood for "Solid Guitar". Les Paul's name as officially removed in 1963, but the SG continued to feature Les Paul nameplates and truss rod covers until the end of 1963. The 1962 Gibson Les Paul SG in the Musical Instruments auction, has "Les Paul" in the title. The Standards and Customs from these years are the most desirable and valuable time period for the Les Paul guitars. The double cutaway design retained the "Les Paul" name until 1963 when Les Paul's endorsement deal with Gibson ended. Without a contract, Gibson could no longer call its guitars "Les Pauls', and it renamed them "SGs" (for "Solid Guitars").
A Guitar played by the Stars….
Artists known for using Gibson SG Specials for recordings and live work are Carlos Santana, Robby Krieger from the Doors, Pete Townshend from the Who and even Eric Clapton!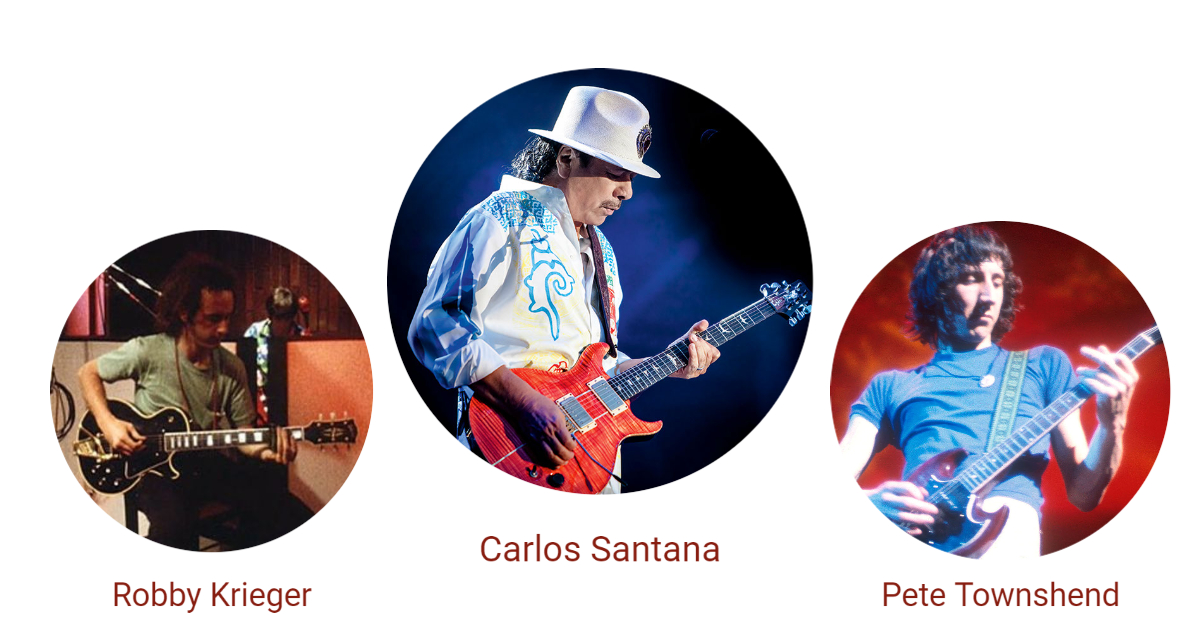 In the Media
The 1963 Gibson Les Paul SG (not the 1962 Model) was featured on Antique Roadshow in 2010: Antiques Roadshow | Appraisal: 1963 Gibson SG Special Guitar | Season 15 | Episode 11 | PBS
Video Review by Bob Tone: BTR#15 1962 Gibson SG/Les Paul Standard Vintage - YouTube
Musical Instruments Auction & Preview
You can bid on the 1962 Gibson Les Paul SG on November 17th at 10:00 AM along with other electric guitars only at Alderferauction.com or on the mobile app. Day 2 will take place on November 18th at 10:00 AM. Preview will take place November 15th between 9:00 AM - 3:00 PM and November 16th between 9:00 AM - 3:00 PM at 501 Fairgrounds Road in Hatfield, PA. No appointments are necessary. You can request a condition report or ask questions by calling us at (215) 393 - 3000.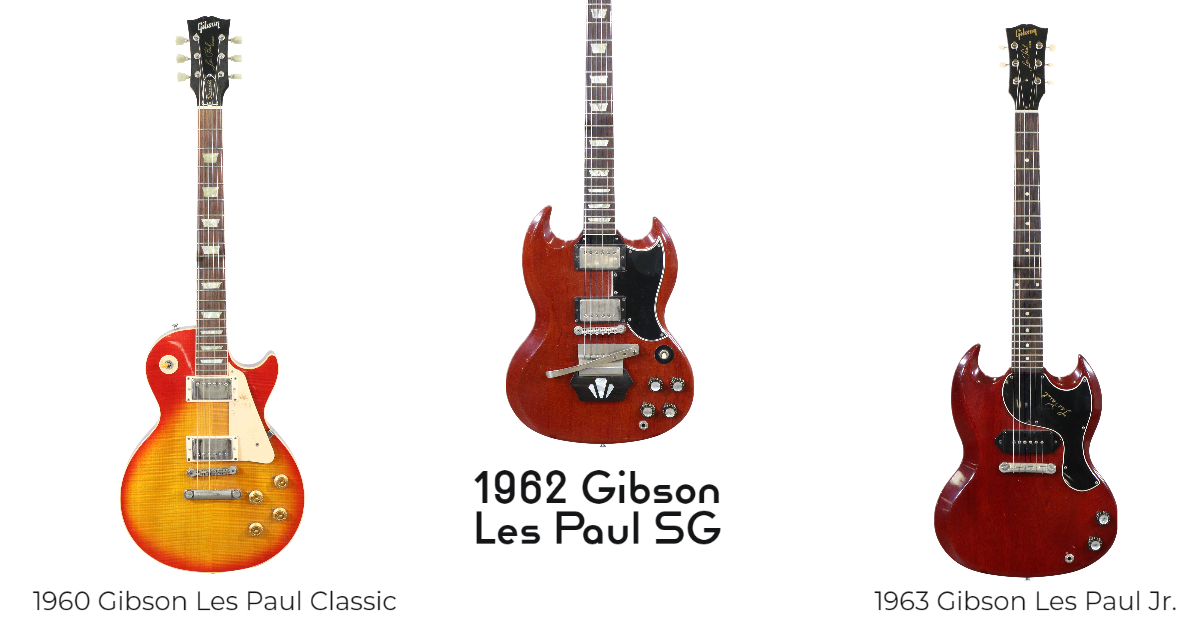 ---