Artist Spotlight | Elnora Hauser (1922 - 2012)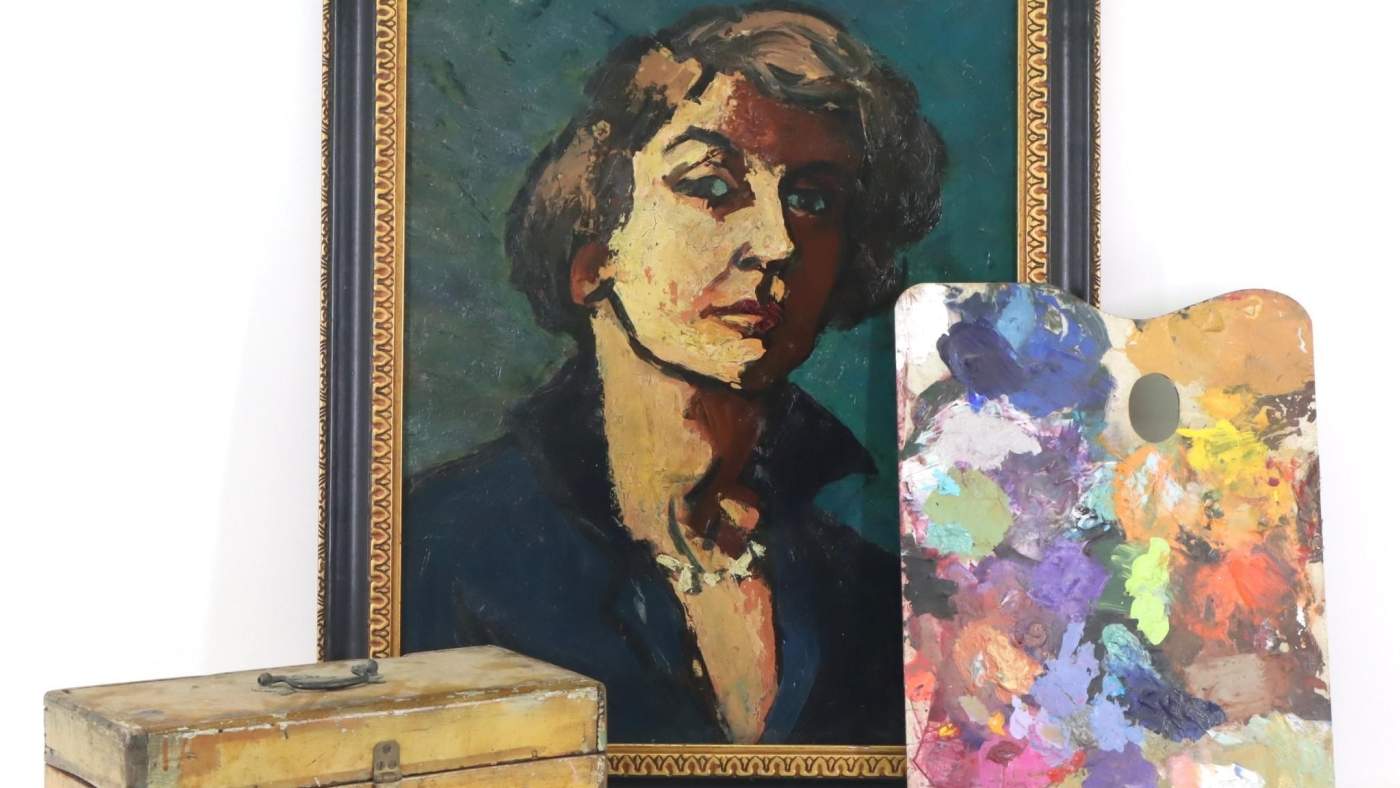 Artist Spotlight | Elnora Hauser (1922 - 2012)
"We are born into a beautiful world, fragile and terrible, around us and within us we respond each in our own way." - Elnora Hauser
Growing up along the Delaware River, Hauser was inspired by the landscapes around her. She began drawing as a very young child and painting at the age of eight, with her first exhibition soon after. During WWII, she volunteered to help the war effort and studied art during her time off.
There were many artists who influenced Hauser's work early on. Some she knew personally and others she admired through study. While she was exhibiting and selling some of her pieces on the streets of NYC, a man approached her and commented that one of her landscapes resembled Shawnee along the Delaware River. Hauser replied "that's because it is Shawnee." The man introduced himself as Sterling Strauser, a prolific artist from Bloomsburg, PA and one whom Hauser had studied.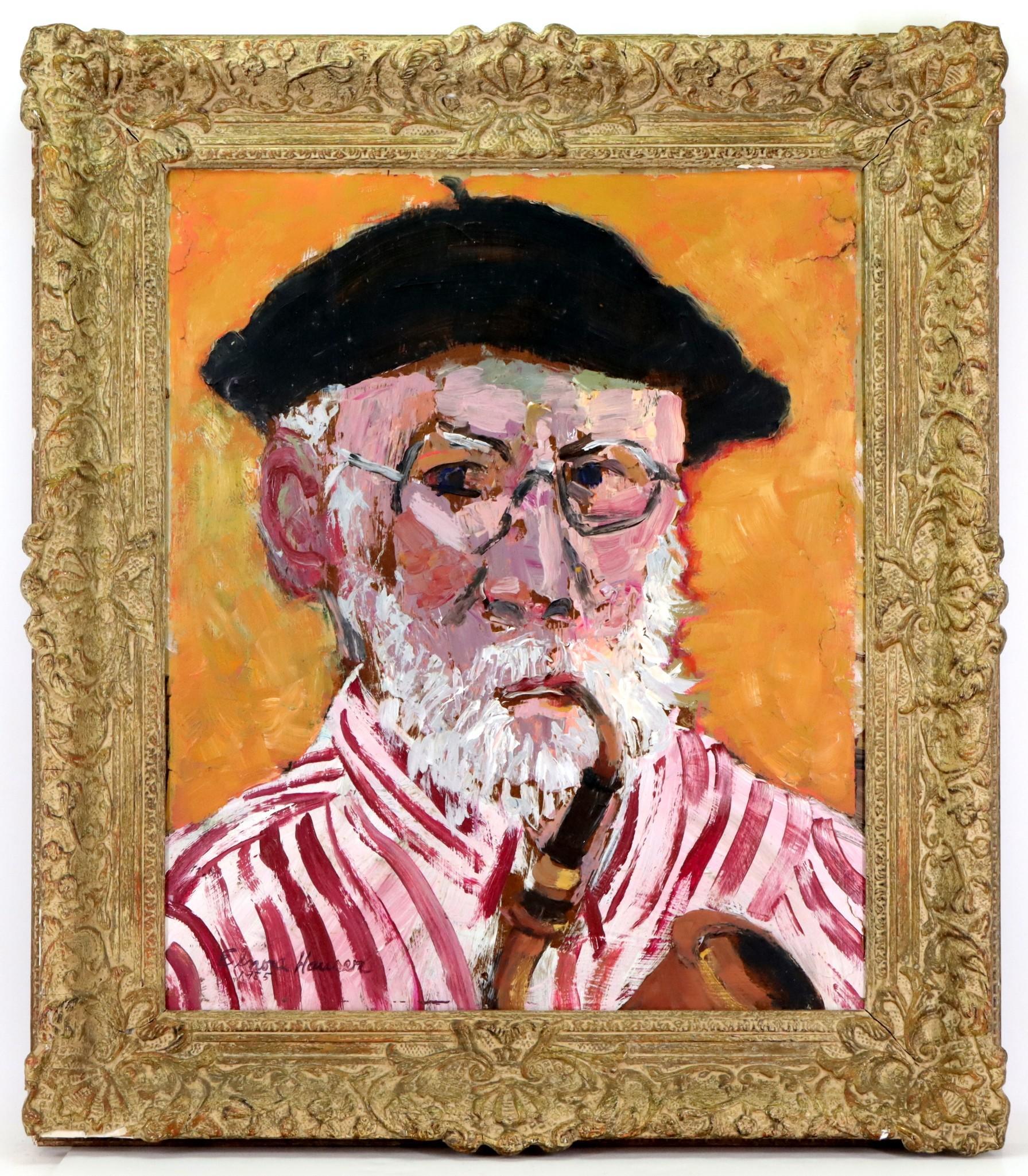 Oil on board, SLL. Portrait of Sterling Strauser. 24"h x 20"w and 31"h x 27"w framed. Lot 75
Hauser also studied under Dong Kingman at Columbia University, one of America's leading watercolorists. Kingman's landscapes and graphic design work played a great influence in Hauser's work.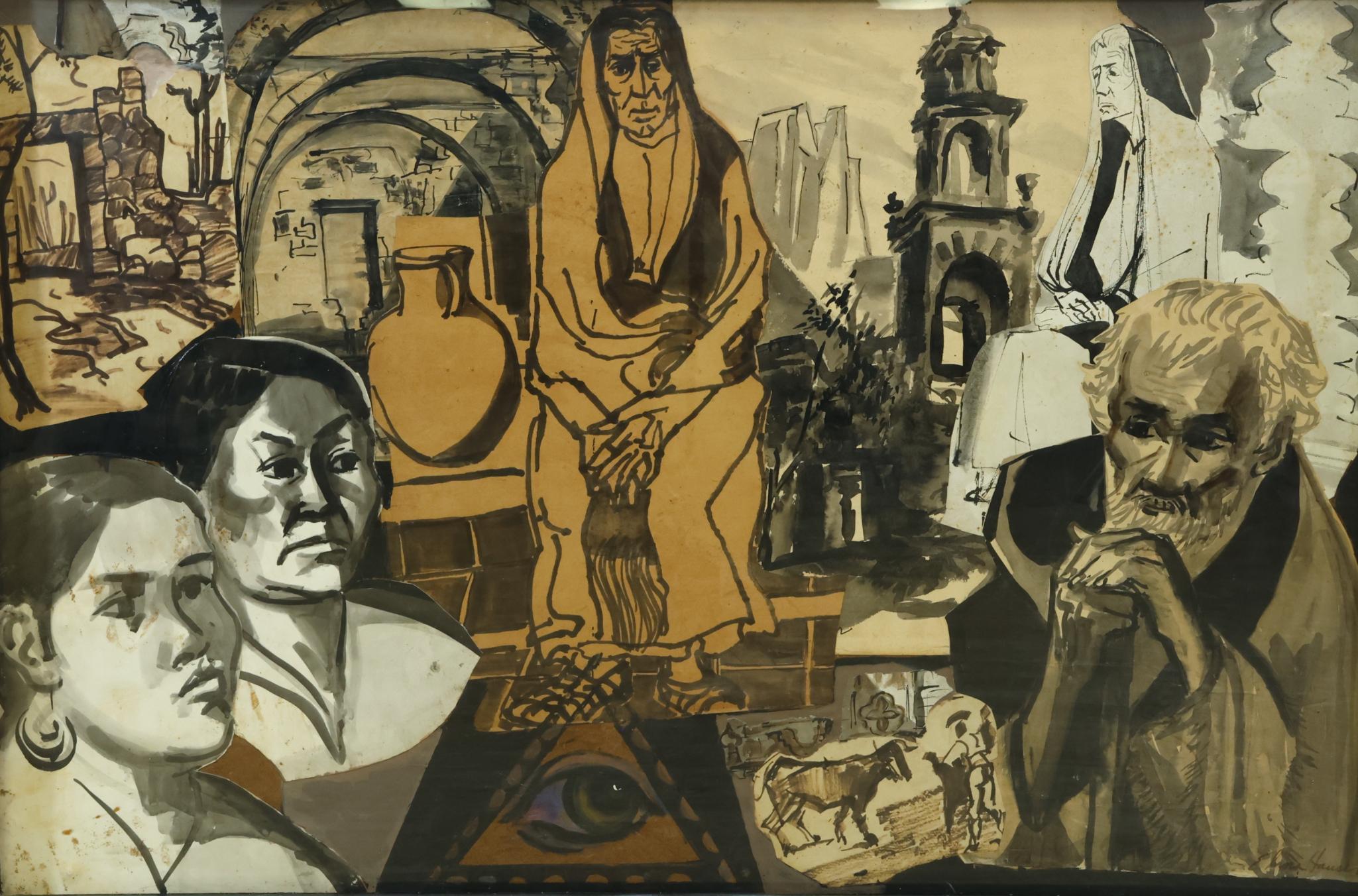 Mixed media collage, "Images from a Mexican Sketchbook", SLR 1984. 32"h x 48"w and 33"h x 49"w framed. Lot 165
In an interview with Hauser, she speaks of her time spent in Mexico as some of her most influential periods as an artist. While she was there, she attended many bull fights, dated a local gentleman, and experienced many of the vibrant sights and sounds of the area. She explains in the interview how she wanted to be fully immersed in the culture to gain the most influence over her art.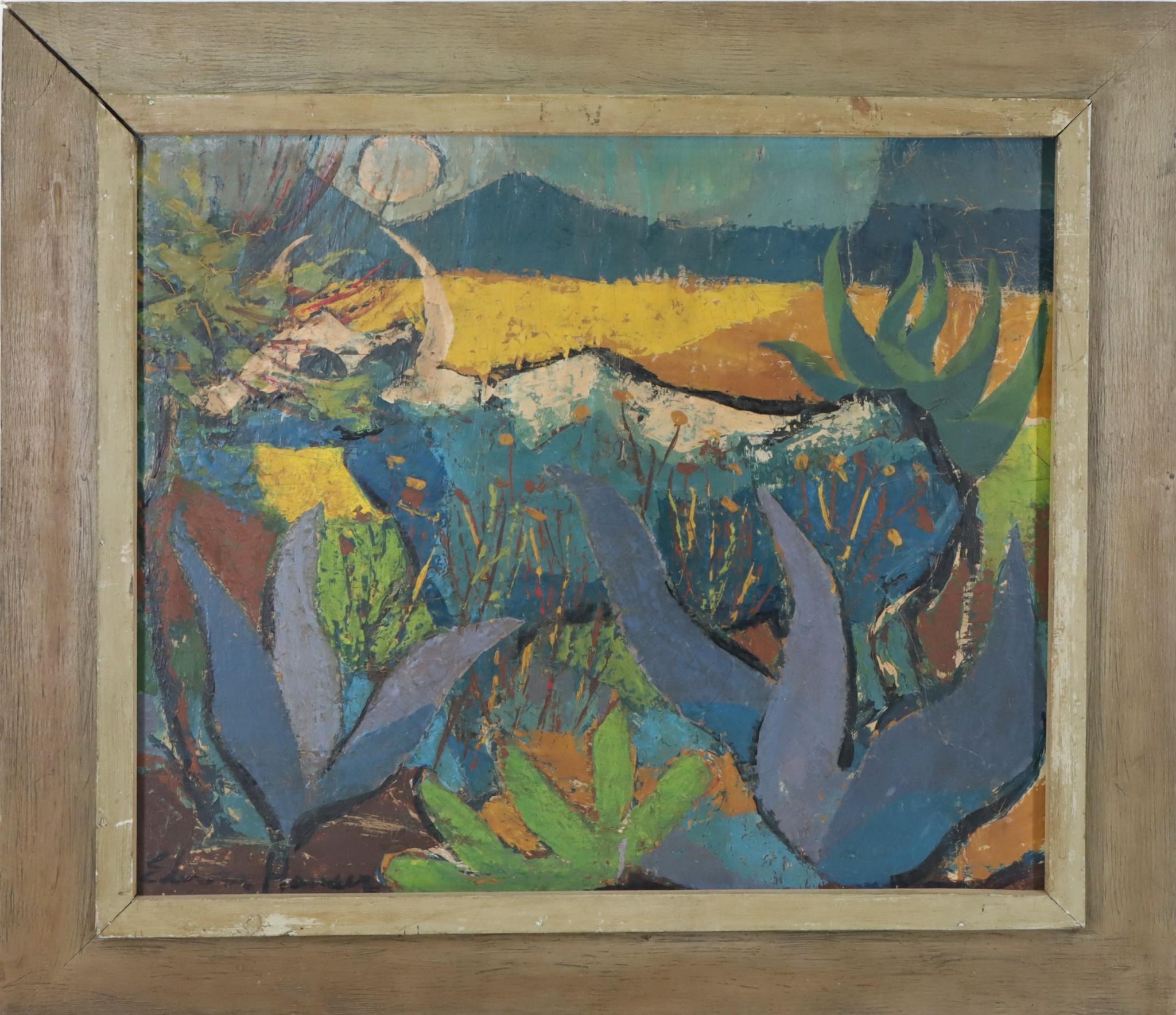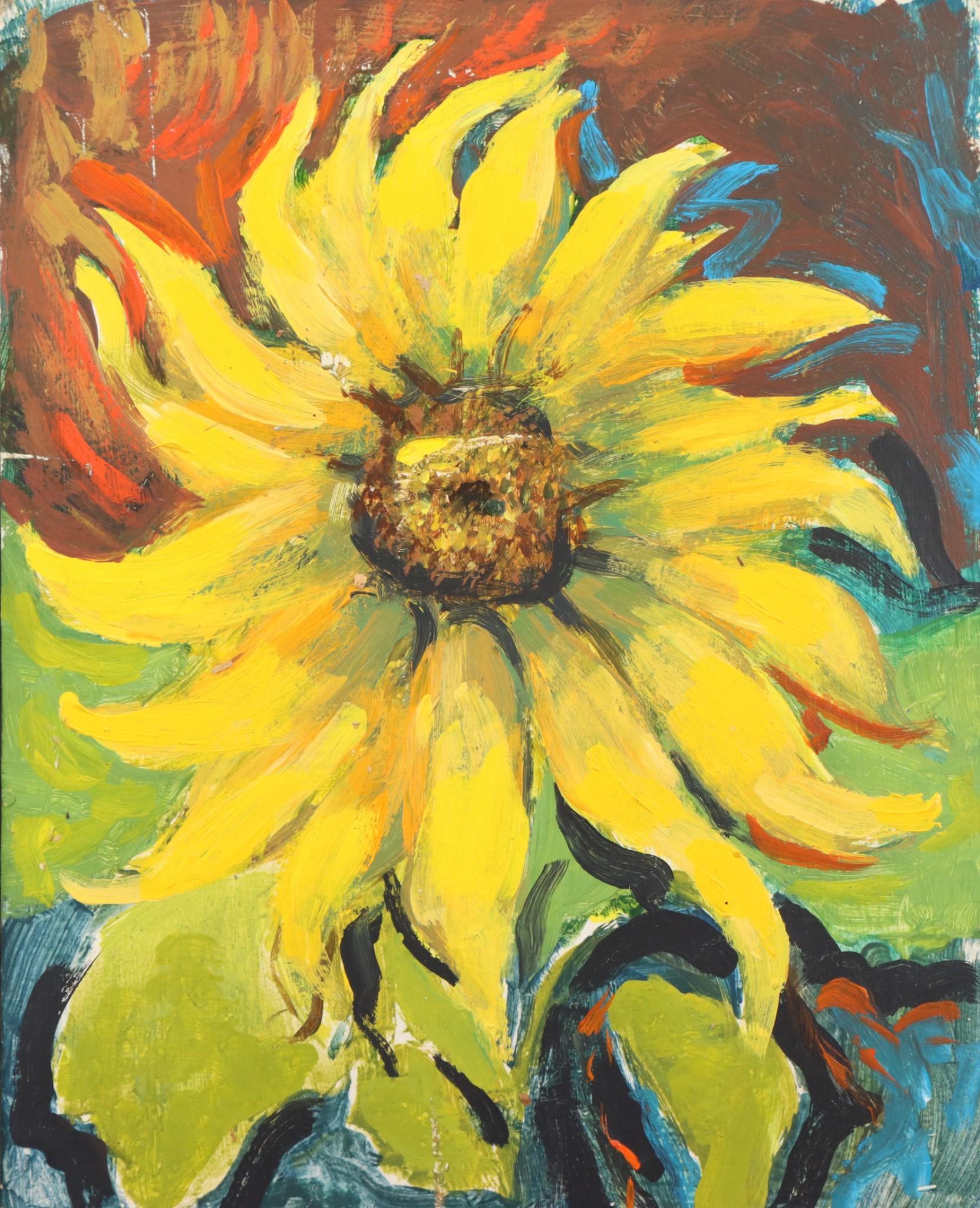 Oil on board, SLL. Modernist southwestern style scene with a bull. 20"h x 24"w and 26"h x 30"w framed. Lot 85 and Oil on board,"Sunflower", signed en verso. 13"h x 10"w and 16"h x 12"w framed. Lot 105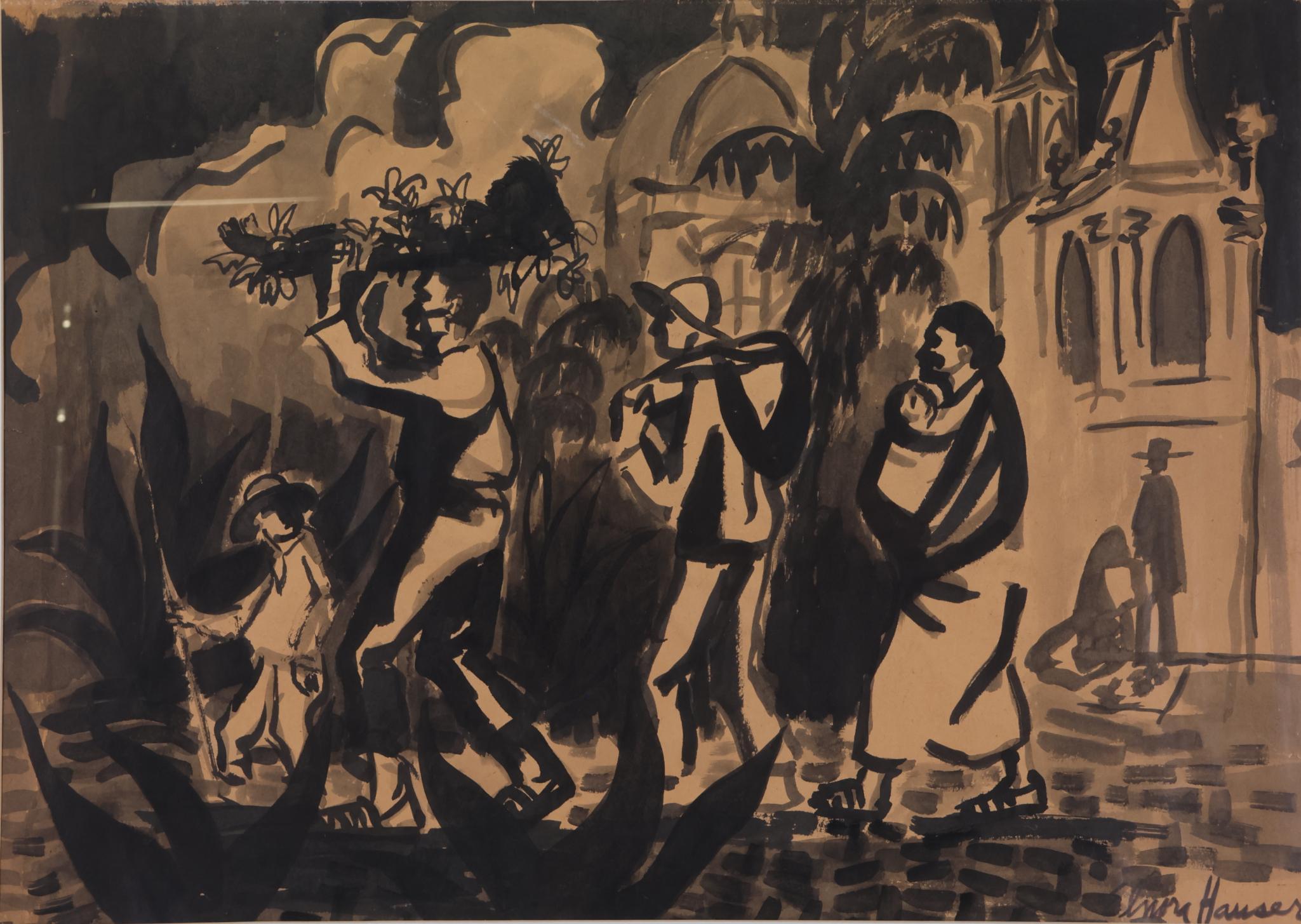 Marker on paper, SLR. Mexican street scene. 19"h x 26"w and 36"h x 41"w framed. Lot 205
Hauser's works cover every type of medium imaginable, often painting on materials such as cardboard and the backs of previously used canvases. She is described as an Abstract Expressionist but truly she didn't limit herself to one genre or medium while she painted. She painted almost up until the day she passed away. A collection of her pieces will be offered in the Estate of James Sittig, a prolific collector and art conservator. This auction will be sold on November 22, 2022 online at 10:00 AM EST.
Written by Hayley Schaffer
---