Alderfer Auction Has Redefined Traditional Estate Sales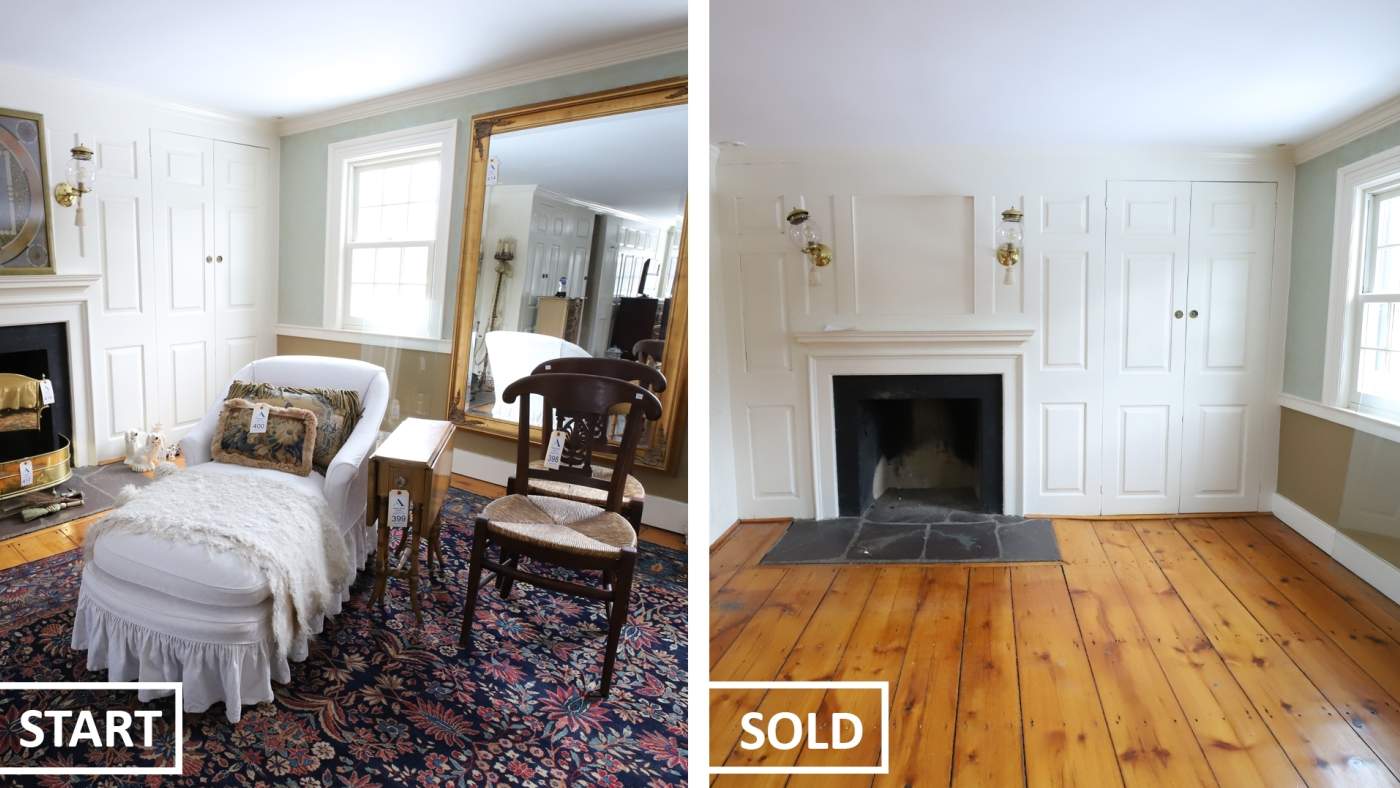 Estate Sales Redefined
Estate Sales have long been used as a means for people to sell their gently used possessions or liquidate a loved one's personal property. With more and more buyers turning to online auctions in the recent years, Alderfer's has stepped forward with a modern take on the traditional Estate Sale by utilizing their online bidding platform. The process has proved to be a successful tool for many of our sellers who are looking to downsize or liquidate personal property. Alderfer's can virtually sell everything out of a person's home all online, eliminating much of the labor costs and hassle of packing and moving items. Our buyers can view, bid, win, and schedule a pick-up appointment all from the convenience of their phone. Traditionally, estate sales were limited to marketing only to the surrounding area of a certain location but thanks to the reach of our online bidding platform, Alderfer's buyers represent a world-wide audience. Our online Estate Sales have sold to customers throughout the United States and other parts of the world.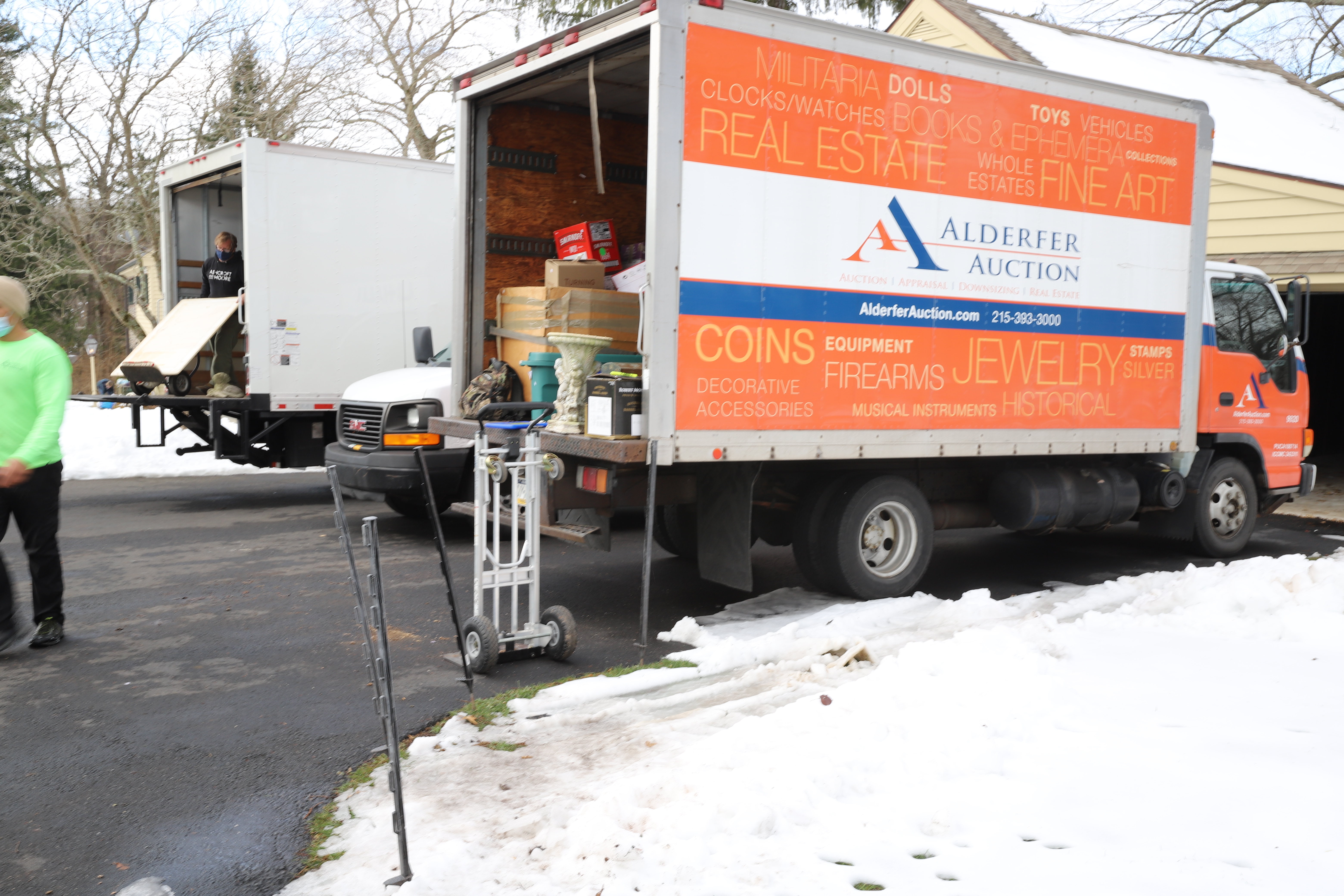 What is so different about this process compared to Alderfer's other online auctions? Mainly, everything is done on location. Our team of highly experienced and professional auction assistants come to your house or business and process and photograph everything in-place. This means no packing and no moving for our sellers. Everything sells online in one night. A few days following the sale, our staff returns to the seller's location and coordinate the pick-up of all the sold merchandise to our customers. For our out-of-state buyers and international buyers, we box things up and ship or deliver to them. Everything is picked up in 1-2 days which makes this process ideal for those working alongside a real estate settlement date.
Worried that perhaps your job won't fit this process? Our team of auction assistants are not afraid to get their hands dirty when it comes to processing these auctions. They will (and have) braved the elements to finish the job. Their work has provided them with an abundance of experiences and knowledge on how to tackle any challenge. No matter the location, this process can work for whoever our client happens to be. Some previous auctions include: numerous Bucks County homes and barns, furniture warehouses, a family amusement park, the Frog Commissary at the Franklin Institute, catering companies, music studios, and many more.
See what our most recent sellers have to say about the Estate Sale and Business Liquidation process:
"Alderfer Auction could not have been more helpful during a very difficult time for our family. After the unexpected loss of my aunt, we needed to gather and sell her personal property quickly. Alderfer Auction was extremely responsive and caring. They were able to move up my originally scheduled auction date to accommodate the sale of my aunt's condominium unit. Multiple staff persons arrived on time to complete inventory of the items quickly and professionally. The pick-up date went smoothly, with no disturbance to the neighbors. The auction fees and commissions were reasonable. All my questions were answered completely, and any messages I left were returned in a timely manner. Many thanks to Alderfer Auction, and especially Jill Kaercher, for their kind and professional help in resolving a highly stressful situation for our family. I would highly recommend Alderfer Auction." – L.S. Estate Sale Client
The Alderfers auction teams made our business liquidation a smooth experience. Each part of the way, from the consultation to the preparation team and the load out group. Each part was planned and timed out as planned. Best of all our items sold! – J.M. Business Liquidation Client
To all who served during the estate auction of my parents' home, THANK YOU! Everyone I was in contact with was both gracious and professional. And, thanks to your amazing effort, we netted far more than expected! Please pass along my regard and thanks to Bruce and his team as well as the ladies who worked beautifully to organize and photograph everything! The family is very grateful for your team and the commitment to high standards Alderfer Auction adheres to. You can be sure I will pass along the most heartfelt praise for the Alderfer Auction Company to family and friends. – D.B. Estate Sale Client
"Your logistics team was top notch. They were fast, efficient and hardworking. Setup and staging all went flawlessly. They took pictures, assimilated lots and wrote descriptions. We had over 360 lots of large items from our business, spread over several acres. The online sale experience was painless and exciting. Once again, you were fast and, professional, answering any questions during the process. Alderfer Auction took the stress of retiring from our business away from us and made it look easy although it was anything but." – Business Liquidation Client
Call our office today to speak with one of our sale representatives to see if Alderfer Auction can help with your next Estate Sale! 215-393-3000
Written by Hayley Schaffer
---