From East to West: A Closer Look at Two Prolific Artists Featured in our March Collectors Auction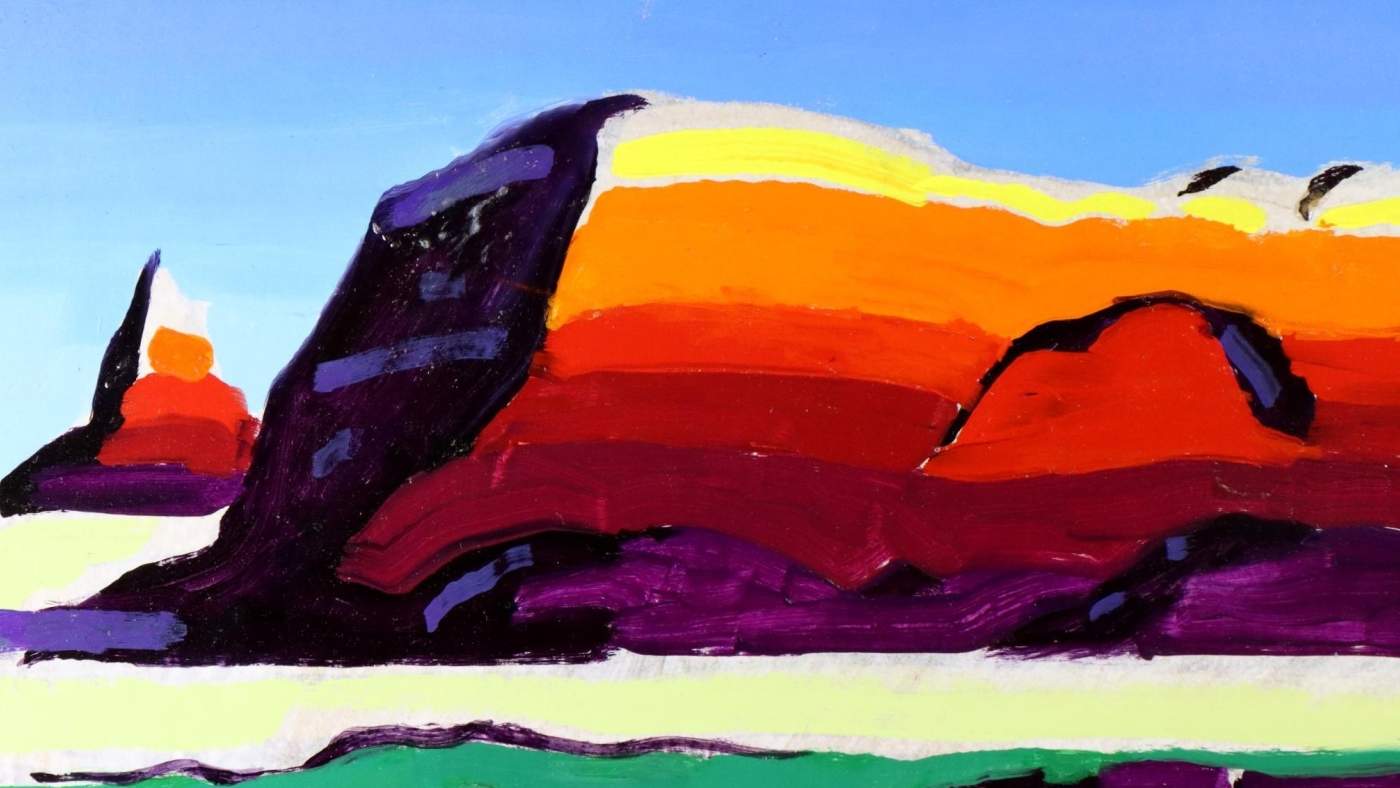 What comes to mind when you think of a classic American landscape? Do images of rolling prairie hills, Rocky Mountains, brightly lit city skylines, and harbor coastal lighthouses drift by? From New England to the rugged landscapes of the Western United States, America offers a wide variety of breathtaking views which have been captured time and time again by artists and photographers. Alderfer's is proud to offer two examples of our country's beautiful landscapes by artists Emile Albert Gruppe and Conrad Buff: An American born painter and a Swiss painter who emigrated to the United States. Both from different backgrounds but both equally inspired by the vast landscapes offered in this country.
American artist, Emile Albert Gruppe (1896 – 1978) was born in Rochester, New York. His father, artist Charles Paul Gruppe, taught him the basics of sketching at a young age. According to a biography written about his life and art by the Spanierman Gallery, He studied in the Netherlands at The Hague School of Art and was heavily influenced by the works of French Impressionist Claude Monet as a young student. At the onset of the First World War, Gruppe and his family relocated back to the United States where he continued his art studies in New York City. He was tutored by noted artists such as Charles Chapman and John Carlson. Gruppe eventually began teaching and established the Gruppe Summer School in Gloucester, Mass.
He fell in love with the waterfront locale of the New England area and its picturesque streets and bustling fishing scene. He eventually made his permanent residence in Gloucester, Massachusetts. Many artists have traveled to this New England fishing port in search of inspiration. There is a famous red barn up the road in Rockport, Mass. which claims to be the most painted building in the world. It's no wonder that Gruppe found lifelong inspiration nestled among these charming harbor towns.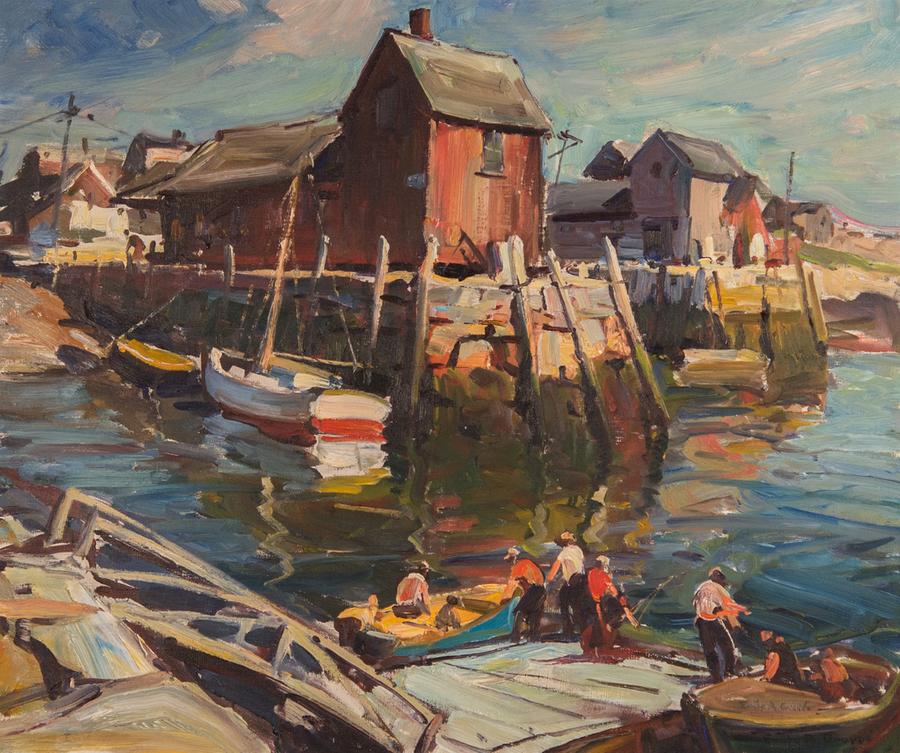 Photo by Grogan & Company Via Artfix daily
Alderfer's is proud to present an example of Gruppe's work with his oil on canvas of anchored sailboats: "Drying the Sails, Gloucester, Mass." The painting is a beautiful example of Gruppe's partiality towards impressionism with the shadowy figures of sails in the background and atmospheric light reflecting in the water. Gruppe spent the rest of his life painting and teaching in Gloucester, Mass.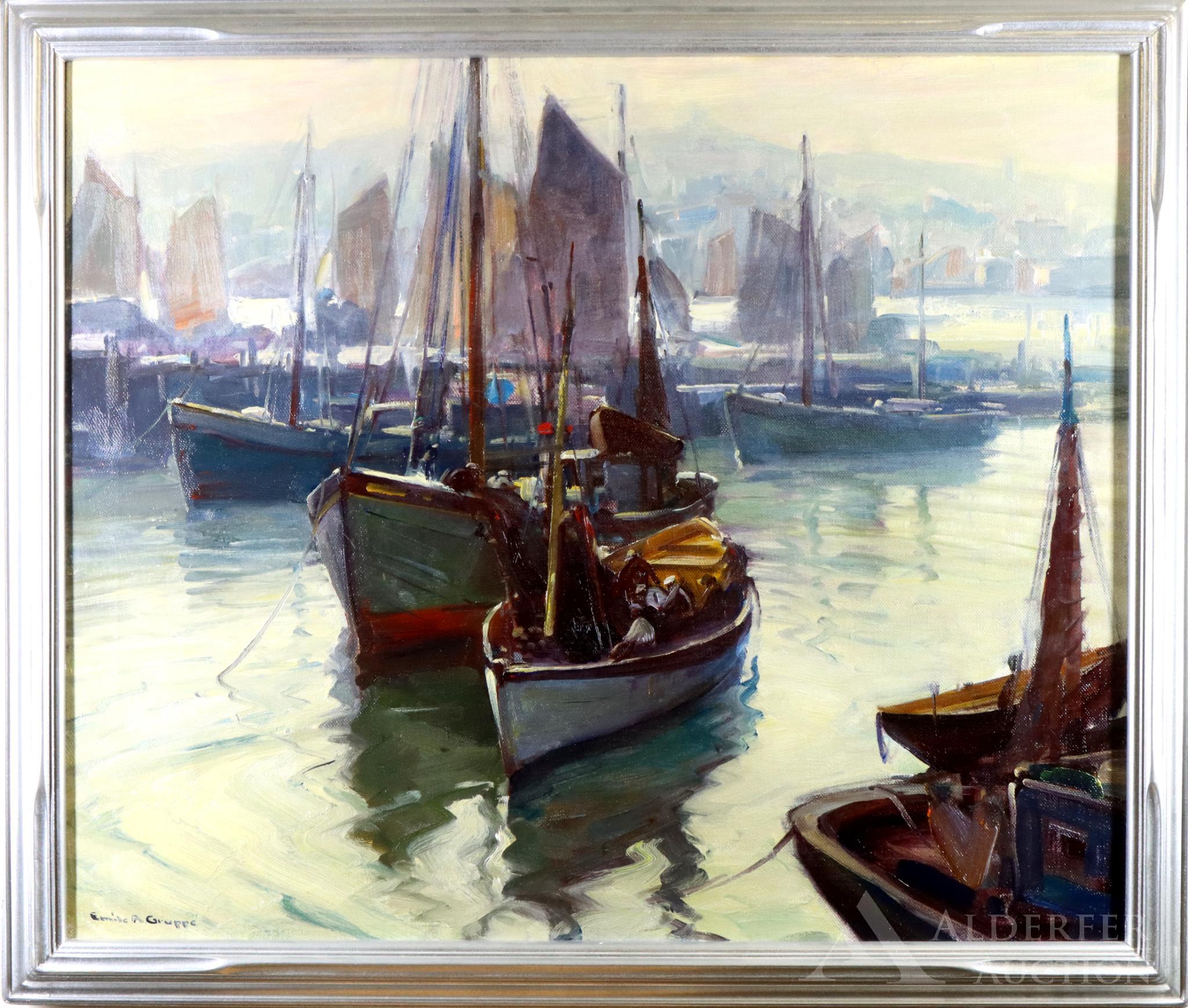 Emile Albert Gruppe (American,1896 - 1978), oil on canvas, "Drying the Sails", 25"h x 30"w, $3,000 - $5,000, Alderfer Auction
We invite you now to travel West with us to the daring landscapes of Conrad Buff (1886 – 1975). Buff was born and raised in Switzerland on a farm. At the age of 19, he emigrated to the United States where he held various jobs as a cook, house painter, and gardener to name a few. He was a self-taught artist and soon established himself on the West Coast with other Impressionist artists such as Guy Rose and Jack Wilkinson Smith. His style was more modern and had an element of pointillism early on. His bold and brightly colored landscapes often have an architectural feel to them with the large geometric patterns and layers. With such a bold outlook on life and art, it makes sense that Buff would find so much inspiration in the American Southwest.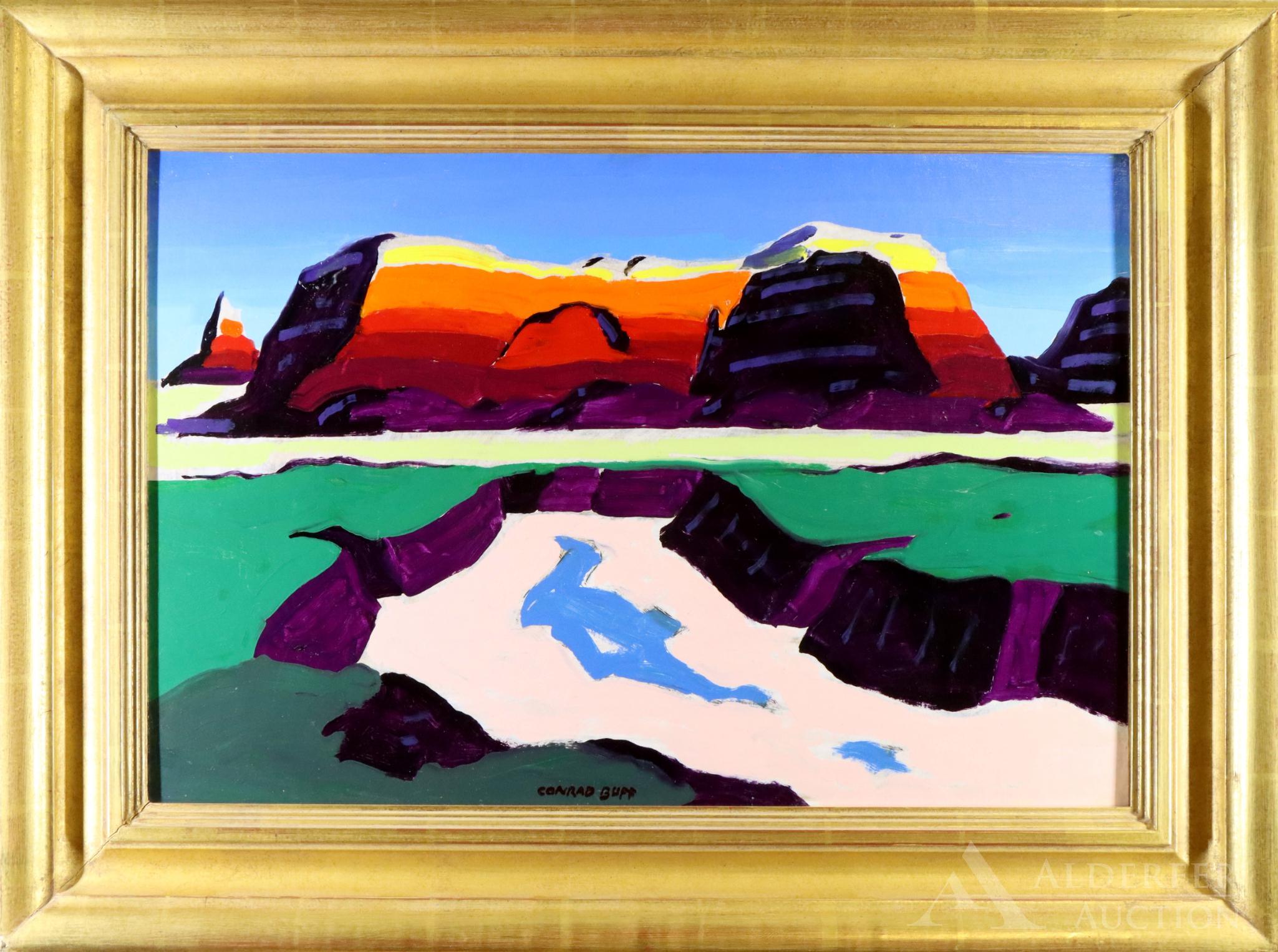 Conrad Buff (1886-1975), Oil on board, "Monument with Pink Lake", 16"h x 24"w, $2,000 - $3,000, Alderfer Auction
His landscape paintings of mountains and canyons invoke a sense of adventure and a calling to exploration. An example of his work can also be found in our March Collectors Auction, "Monument with Pink Lake." This painting is most likely from his later work done on a series of landscapes in Southern Utah in the 1970's. There is a bright juxtaposition of blue sky with the orange rocks of the "monument." Buff was inspired by Utah's bright blue skies and the contrasting colors of light reflecting off the rock formations in the desert. More examples of these "Monument" paintings can be found in the publication of The Art and Life of Conrad Buff which is being included with the sale of his painting.
These two artists are just a sampling of the carefully curated selection of art, jewelry, luxury gifts, furniture and décor put together by our specialists for our March Collectors Auction. This two-day event is currently open for bidding and will begin closing on March 10th and 11th at 10:00 AM each day. Bid online through our website, leave an absentee bid, or arrange a phone bid. In-person preview slots are available but limited. Email preview@alderferauction.com for more information.
Written by Hayley Schaffer
---