2021 Interior Design Trends | Back to Basics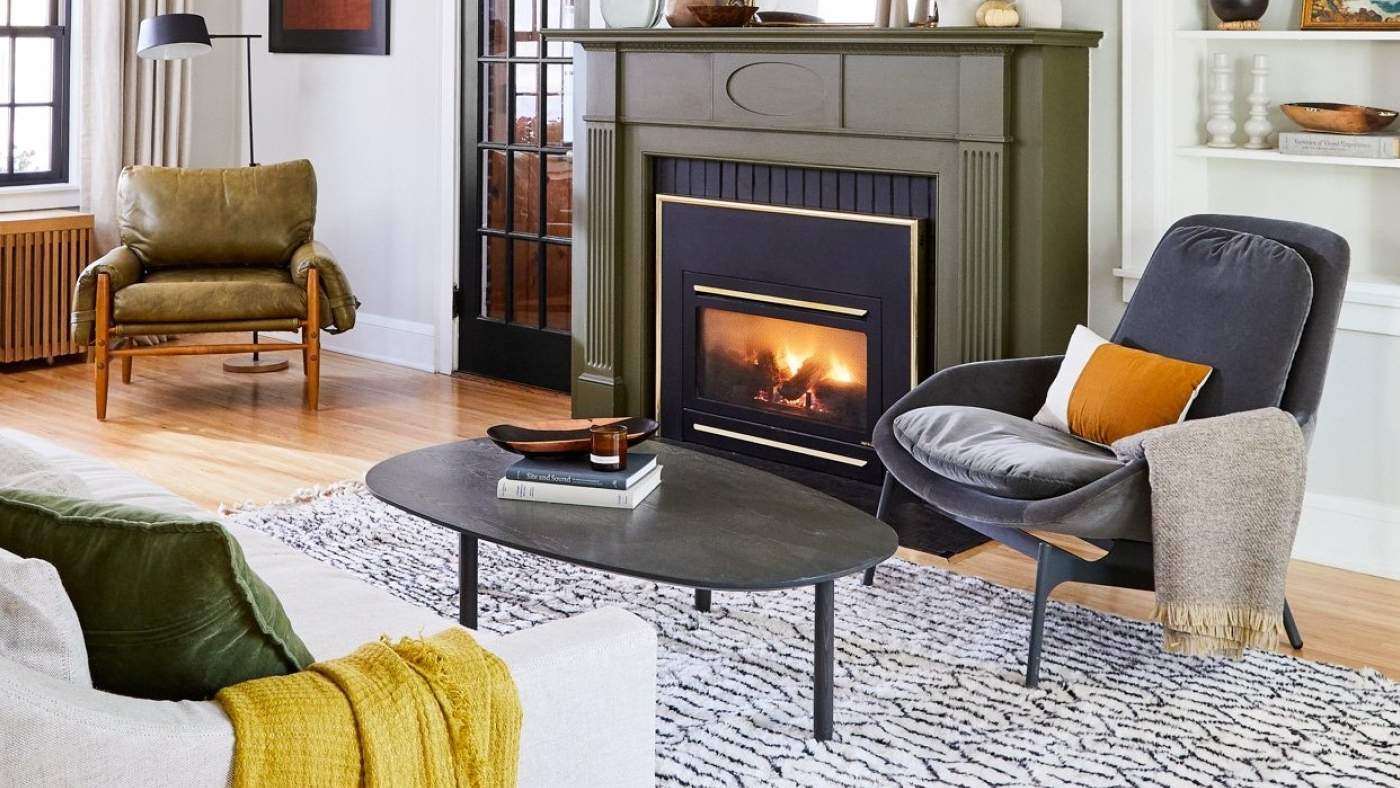 Design trends come and go through the times but 2020 made a lasting impression that changed the way we live and work. Because of the pandemic, we've all been spending a lot of time at home. Being isolated in our homes has inspired many people to redefine their living spaces. A trending theme in the interior design world is the concept of getting back to basics. We're all longing for comfort and being home makes us a little nostalgic, reminiscent of the "good old days." It also inspired some people to modify the way they use certain spaces in their homes.
Let's Focus on the Kitchen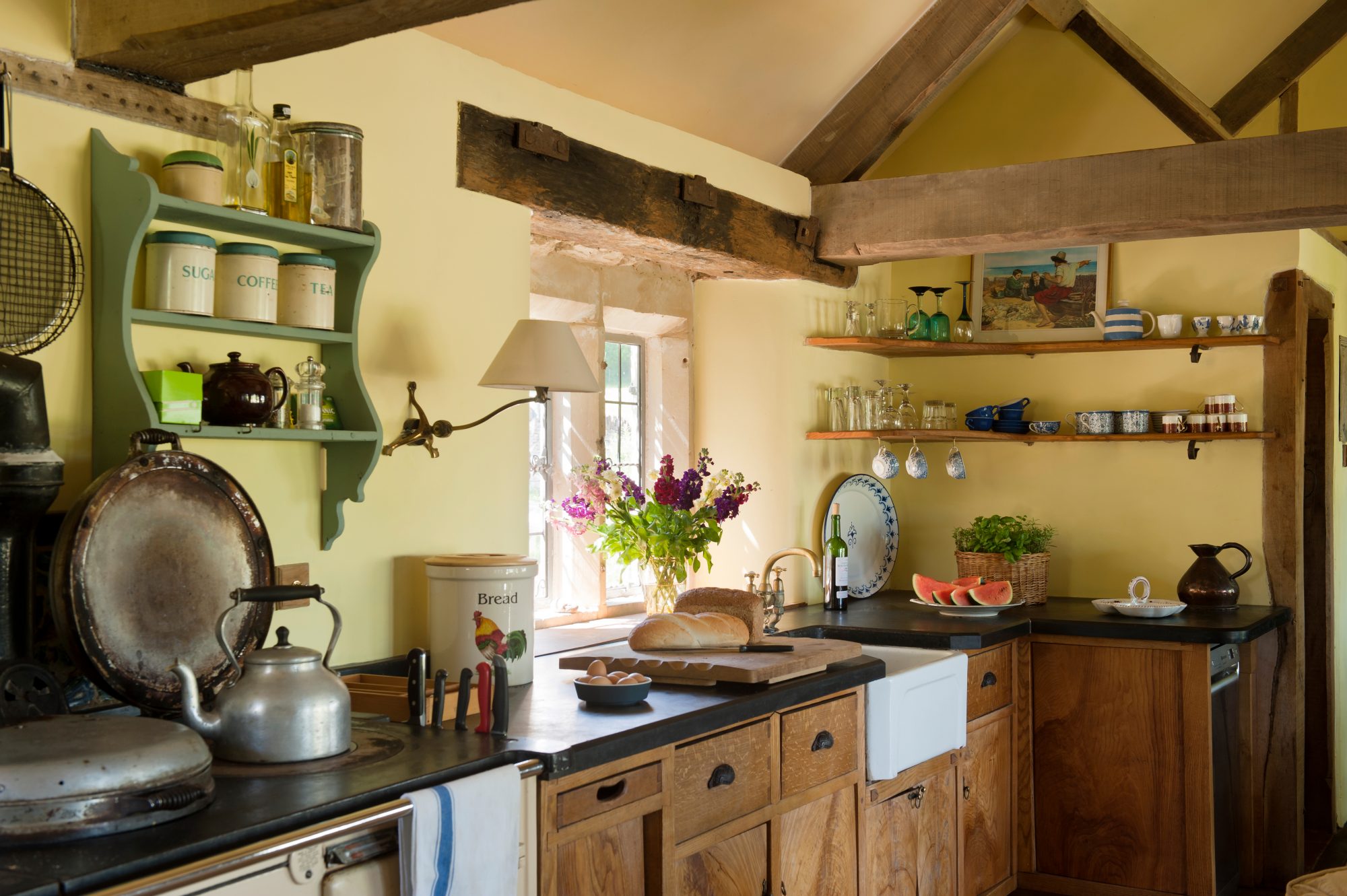 Image credit: Getty/Andreas Von Einsiedel via Southern Living
When restaurants began shutting down, many people dusted off their cookbooks and started spending a lot more time in the kitchen (raise your hand if you made a sourdough starter). Because of this, the kitchen as a focal point has become top priority. Functionality, organization, and storage are very important. A kitchen is often used for more than just cooking. It can also be a classroom and a workspace. For this reason, making the kitchen an inviting and aesthetically pleasing room in the home is important. Natural wood cabinets are making a comeback. People are swapping out their upper cabinets for open shelving which can open up the space and make it feel larger. Along with sourdough starters, the trend is about getting back to basics in the kitchen which means more primitive and practical décor. We're seeing a rise in antique stoneware crocks, bread boards, and shiny copper pots and cast-iron pans. It's simple to find these vintage kitchen décor items by shopping at our auctions and at your local antique stores and flea markets. That way you won't end up with the same mass-produced shabby chic vase that your sister and your neighbor both have.
'Cottagecore'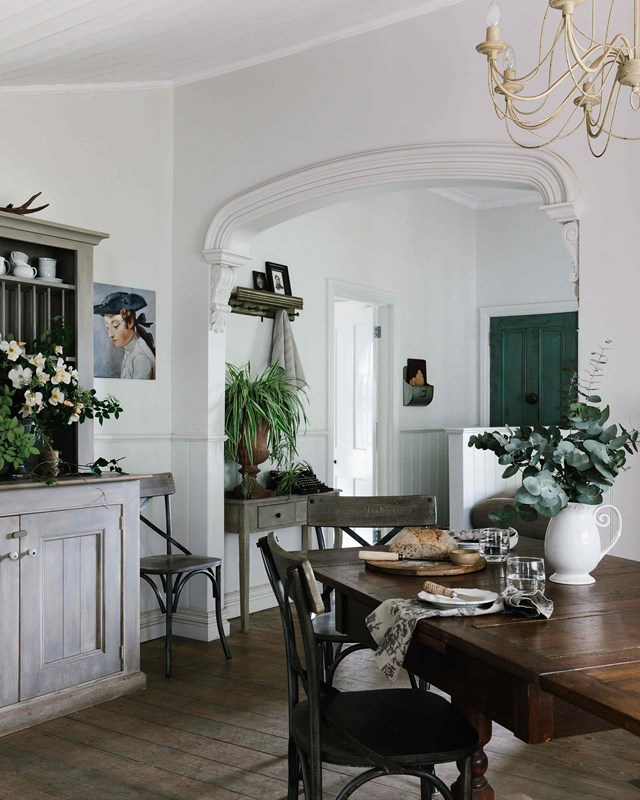 Image credit: Homes to Love
"Cottagecore" is a design trend that we in the auction world are excited about. This aesthetic has been around for a few years, but the recent pandemic solidified it as a hot interior design trend that is bursting onto the screens of our social media pages. Cottagecore is all about getting back to basics and living a simpler lifestyle. The goal is to blend old-world charm with modern day comforts.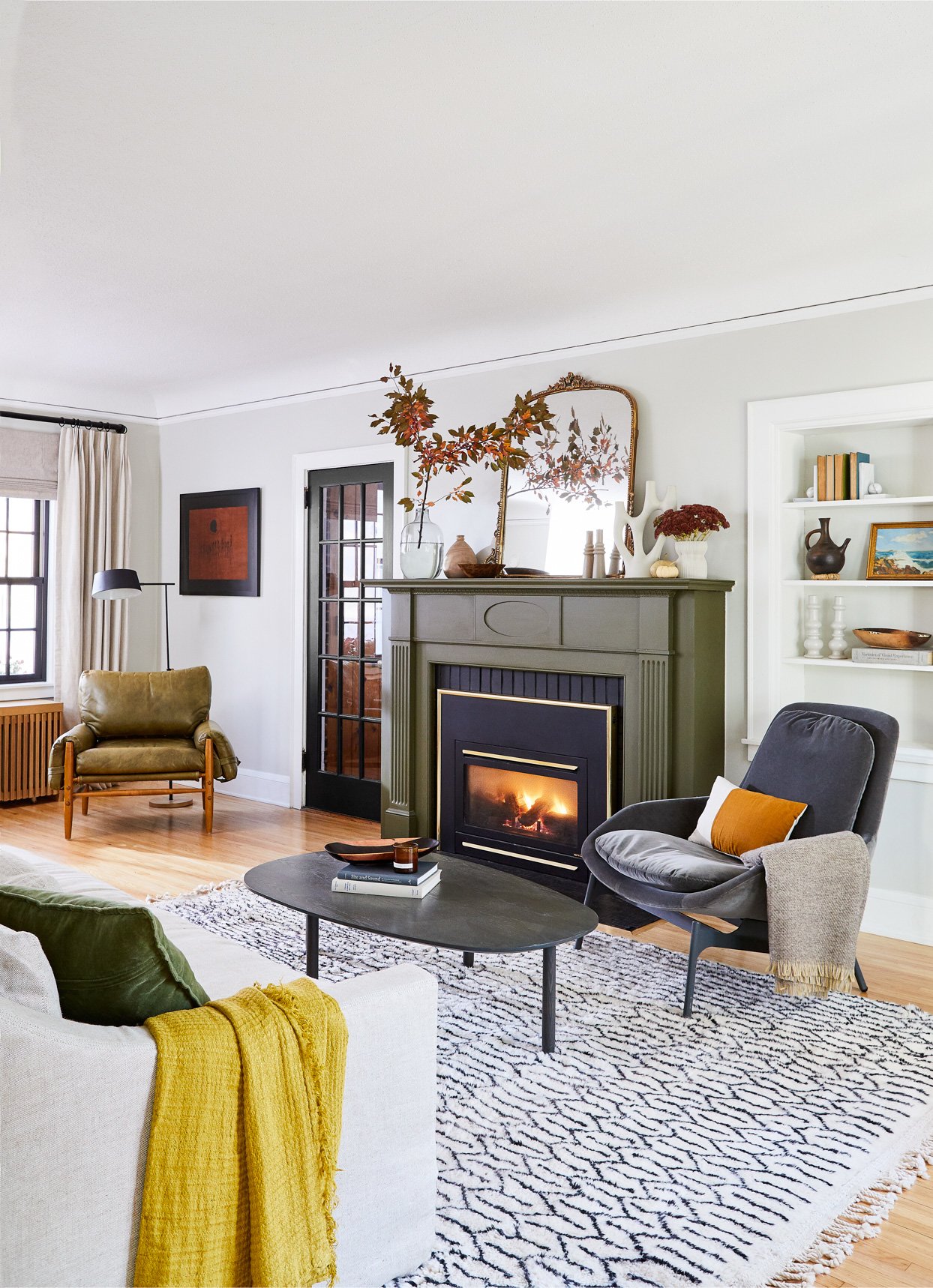 Image Credit: Decor Report
It's time to move on from the modern farmstyle trend of stark white walls, white furniture, and those big rusty-looking signs that say "Fresh Eggs Sold Here." Luckily, you can easily take that same farmstyle aesthetic and turn it into cottagecore. Repaint those snow-white walls with some warmer hues. Or, introduce color in a variety of ways by incorporating tile, hardwood floors, accent furniture, and (don't faint) wallpaper. Some quick ways to spruce up a neutral area is by adding pops of interest with antique woven area rugs, historic landscape paintings, or your grandmother's china displayed on a shelf. It's all about what makes you feel nostalgic and overall, comfortable. Tahni Mesann of Homes to Love writes: "the cottagecore aesthetic is as much about living simply and sustainably as it is about decorating with whimsical objects, floral prints, natural fabrics, freshly picked flowers and antique furniture."
We love how this design theme encourages sustainability. Buying used does not mean settling for less. Instead of jumping in your car and running to the nearest furniture outlet, we encourage you to peruse your our auctions to find interesting pieces. Many antique dealers and auction houses are selling online which makes buying more convenient and safer in our current climate.
Redefining Home Offices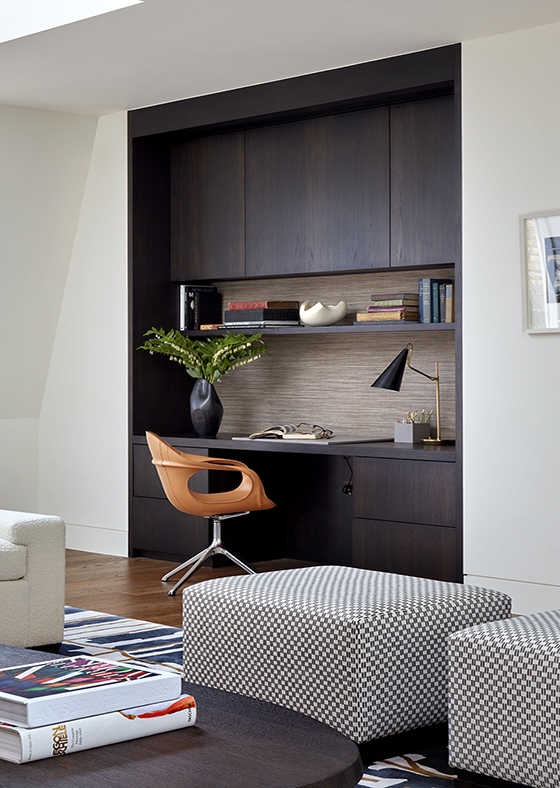 Image credit: Natalia Miyar
Many have transitioned to working from home in 2020 and are continuing to do so in the current year. This concept may have sounded fun in the beginning but working at the kitchen table every day can get old. There has been a definite rise in creating home office spaces – even if that means repurposing a closet or clearing out that spare bedroom. The important thing to remember when creating a home office is to embrace natural light when you can, focus on ergonomics, and make sure that you can disconnect from distractions. It's important for our mental health to maintain a divide between work and home life. Creating a separate work environment within our homes is not only aesthetically pleasing but also necessary for our productivity and overall well-being. Architectural Digest offers many ideas for home offices, but one of the themes that's sparked our interest is a minimalist and Mid-Century Modern design theme. The past year has seen a definite rise in Mid-Century furniture and artwork, and the good news is we're continuing with that trend into 2021 - especially where home offices are concerned. The simple yet interesting lines associated with Mid-Century Modern are ideal for a productive work space. Its free from distractions without being boring or uncomfortable. Don't limit yourself to a dreary black desk chair and particle board desk. Instead, invest in a beautiful vintage teak desk, industrial lamps, and a classic Eames accent chair.
These are some of the trends we've seen rising in the current design world and we're excited about where they will take the auction industry. Let us help you navigate redefining your home spaces by shopping our online auctions.
Written by Hayley Schaffer
---