Mid-Century Modern Makes a Splash at Alderfer Auction June Fine & Decorative Arts Auction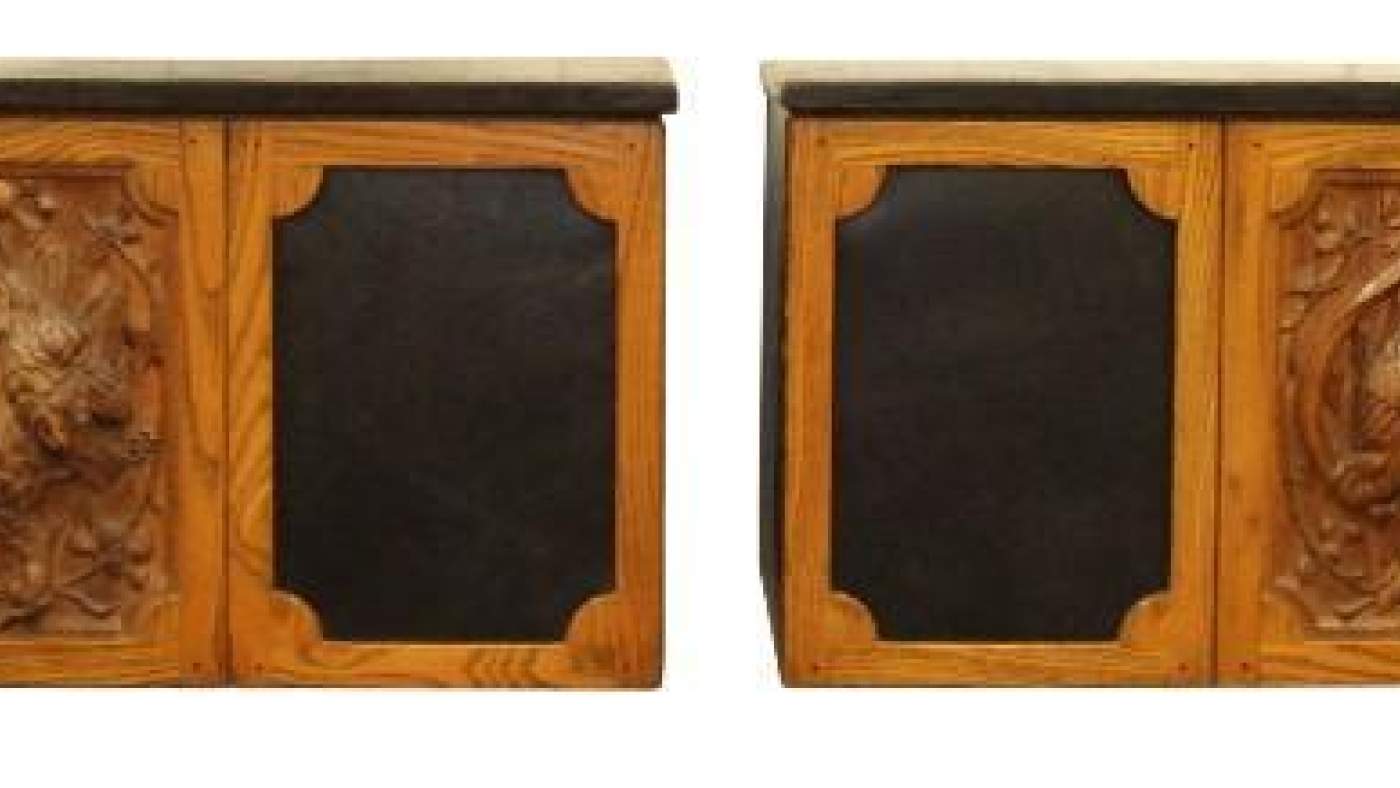 Mid-Century Modern Makes a Splash at Alderfer Auction June Fine & Decorative Arts Auction
May 21, 2018 – Mid-Century Modern makes a splash in Alderfer Auction's June Fine & Decorative Arts Auction. With its fresh style and clean lines, studio created furniture by artists Phillip Lloyd Powell and Paul Evans headline the auction's furniture category.
Phillip Lloyd Powell had a studio in the "artists' haven" of Bucks County, Pennsylvania. He was a self-taught furniture designer that produced elegant, sculptural pieces that are highly prized today by collectors. "His sinuous, textural furniture, which he painstakingly hand-carved from gleaming woods, often recalled forms from the natural world," said the New York Times.
Alderfer Auction acquired Powell's works from a family who commissioned him to design pieces for their home after having personally met him at his studio in New Hope. A friendship ensued and over several years Powell created custom pieces which include an oak framed leather wall cabinet with slate top; slate top over silver gilted leg table; silver leaf carved door cabinet with mirrored background; marble and silvered wood cabinet; pale red velvet upholstered painted stool on green painted metal frame; and red tufted upholstery on a chrome base. Another contemporary artist, Paul Evan's, designed the "Cityscape" loveseat that electrifies the auction with its chrome plated steel frame and orange upholstery.
Unlike many other artists, Powell created only a limited number of works over his lifetime equaling less than 1,000 pieces. Mr. Powell's work has been shown at America House in New York, the Museum of the Philadelphia Civic Center and elsewhere. In 2006, an 8' long wall mounted cabinet, topped with slate sold at auction for $60,000.
Alderfer Auction's Fine & Decorative Arts Sale is a 3-day event starting June 5th with a fine collection of automobiles including a fire truck, and antique and collector cars. Following on June 6th is the ever-popular Collector's Auction with its eclectic mix and broad appeal of jewelry, decoratives, furniture and art for the emerging and seasoned collector. The Fine & Decorative Arts Auction will be held June 7th at 12:00PM EST. That auction will accommodate live, online, phone and absentee bidding. The full-color Catalog can viewed at www.AlderferAuction.com.
Alderfer Auction is conveniently located in the suburbs of Philadelphia between New York and Baltimore at 501 Fairgrounds Road, Hatfield, PA 19440. For Catalog and more information visit www.AlderferAuction.com or call 215-393-3000.
---