A Mid-Sized, Mid-Century Modern History Lesson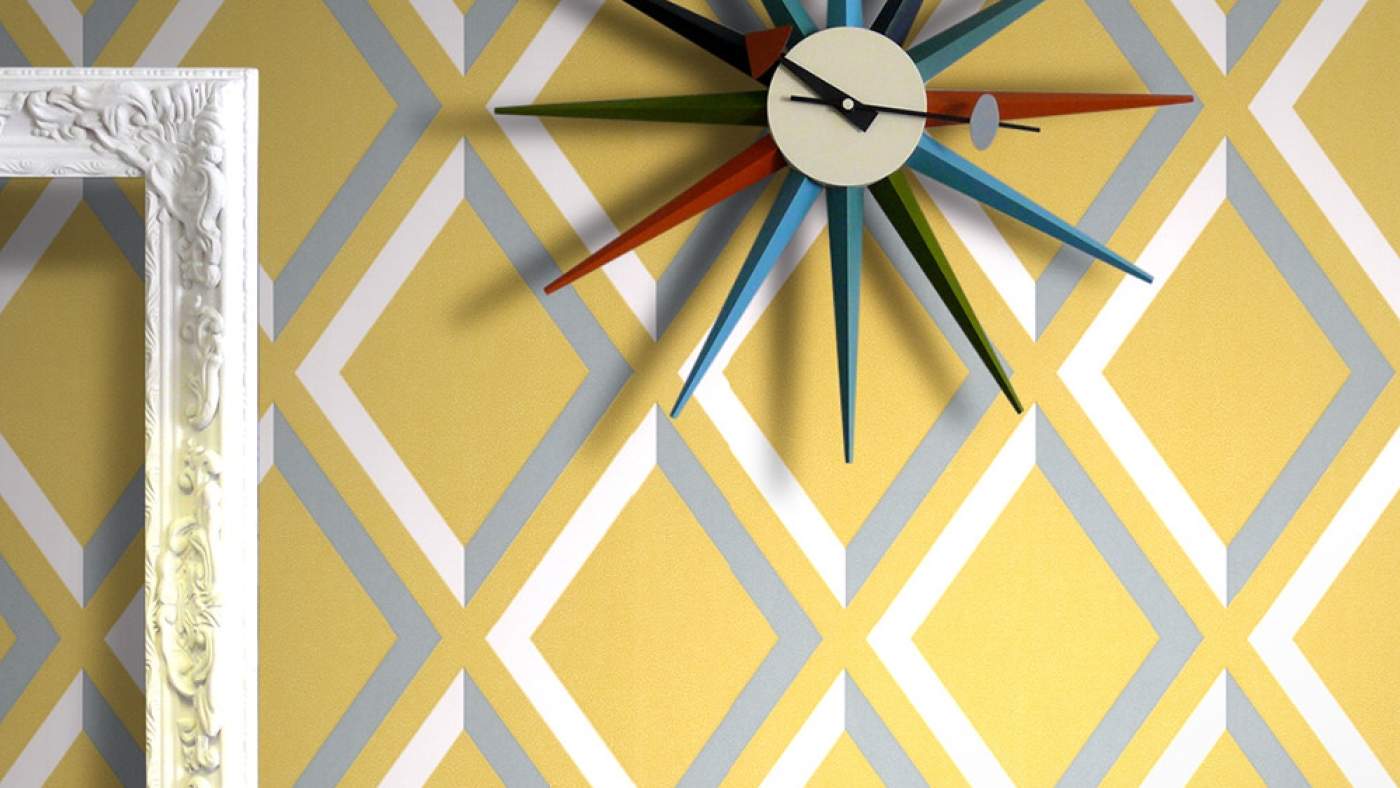 Mid-Century Modern is a design style many readers will recognize. This style of design is currently all the rage when it comes to home décor. The term Mid-Century Modern only came to be in 1984 when author Cara Greenburg used the term in her book Mid-Century Modern: Furniture of the 1950's. The retro-futuristic style movement developed in American design during the post-WWII period, 1945-1975 – as US soldiers were coming home, and the economy was booming.
This post-war modern style, however, was not the first appearance. "Modern" design actually began two decades earlier in the 20's and 30's. Bauhaus designers Ludwig Mies van der Roche, Marcel Breuer and Edouard Jeanneret (also known as Le Corbusier), of the Bauhaus movement, created furniture pieces that were an art form. Their furniture had a minimalist look made with steel and bent plywood. The phrase "form follows function" was a distinctive Bauhaus motto. The furniture from this period was indeed considered more of an art piece and it was on the expensive side. During the Depression, the homes and furniture were out of most people's prince range.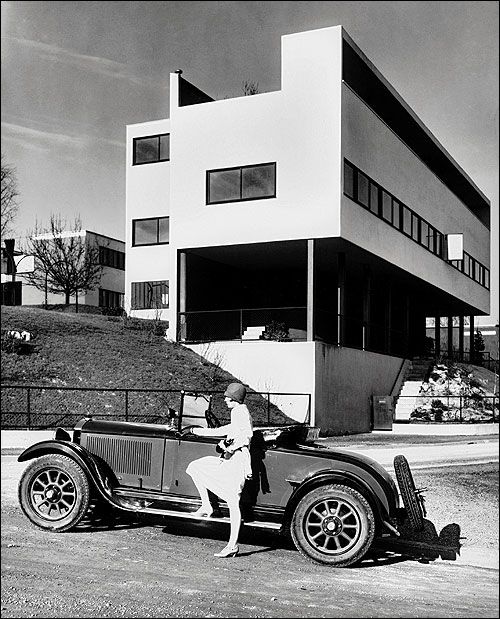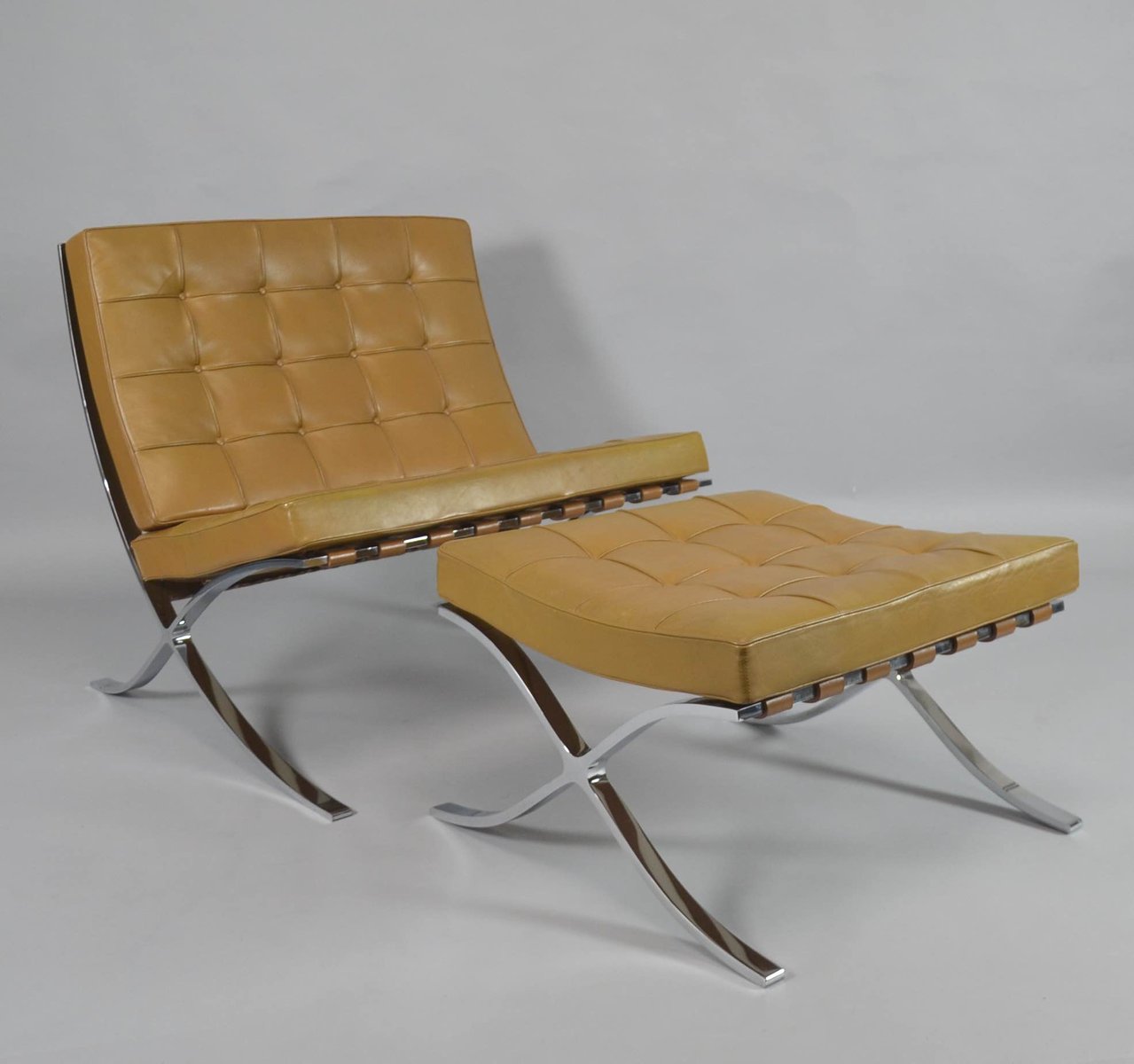 Bauhaus style architecture, c. 1920's (l) and Ludwig Mies van der Roche, Barcelona chair and ottoman (r)
The 1939 World's Fair proved be a mid-century modern catalyst by showing visitors the future in design. The fair's exhibit displaying the Homes of the Future allowed the American public to see that modern design is not just for museums and the elite, it was a design style that may very well be attainable to them in the future. The first-place winner of the Homes of the Future exhibit was the Fore and Aft House. It was designed by modernist architect Belford Shoumate. His winning home was built in 1940, in Palm Beach, Florida, after the conclusion of the World's Fair.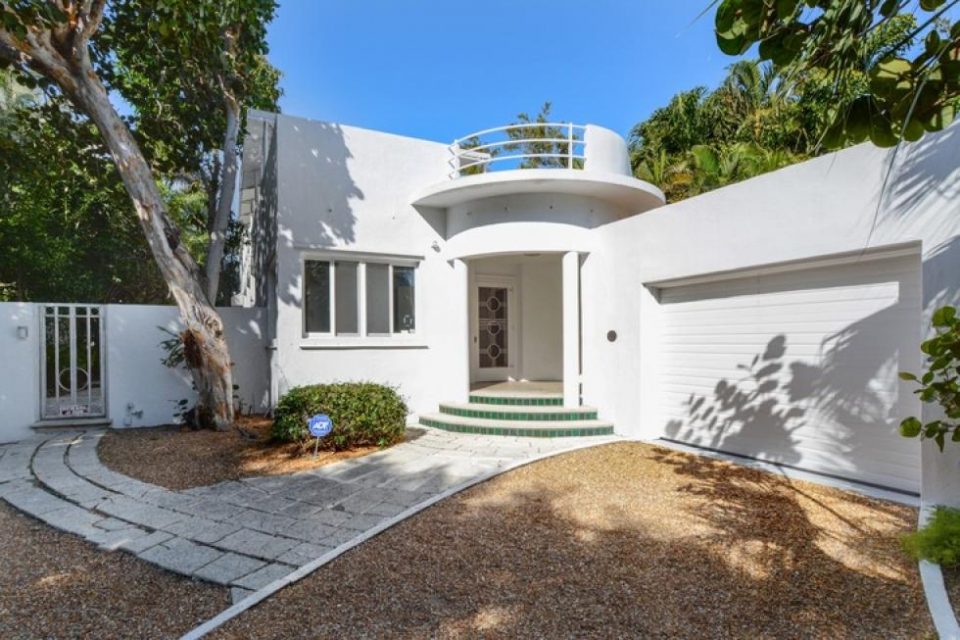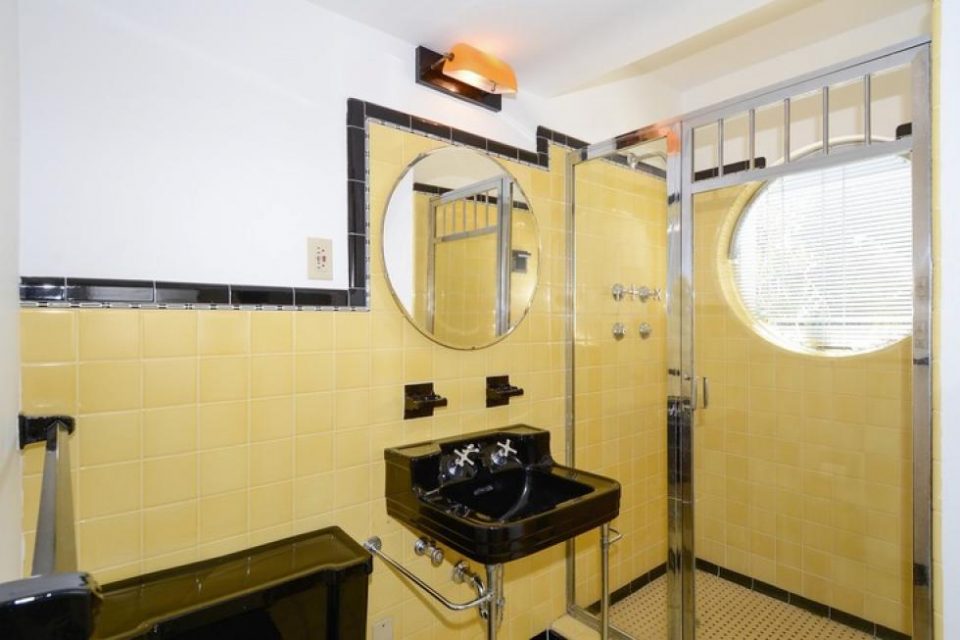 Fore & Aft House, 1940, Palm Springs, Florida
The future in furniture would have to wait, during WWII the furniture industry was devastated in Europe. In the United States, there was some design developing, though on a small scale. Charles Eames and Eero Saarinen, two architects from Michigan's Cranbrook Academy took design to a new level. They were break-out stars due to their innovative designs submitted in the Modern Museum of Art's Organic Design in Home Furnishings competition in 1940. The free-form nature of their submission, three plywood chairs, named Conversation, Relaxation and Lounging had fluid lines while, at the same time, providing the function of comfort. The Eames/Saarinen chairs were basically the prototype of what was to come in furniture design after the war.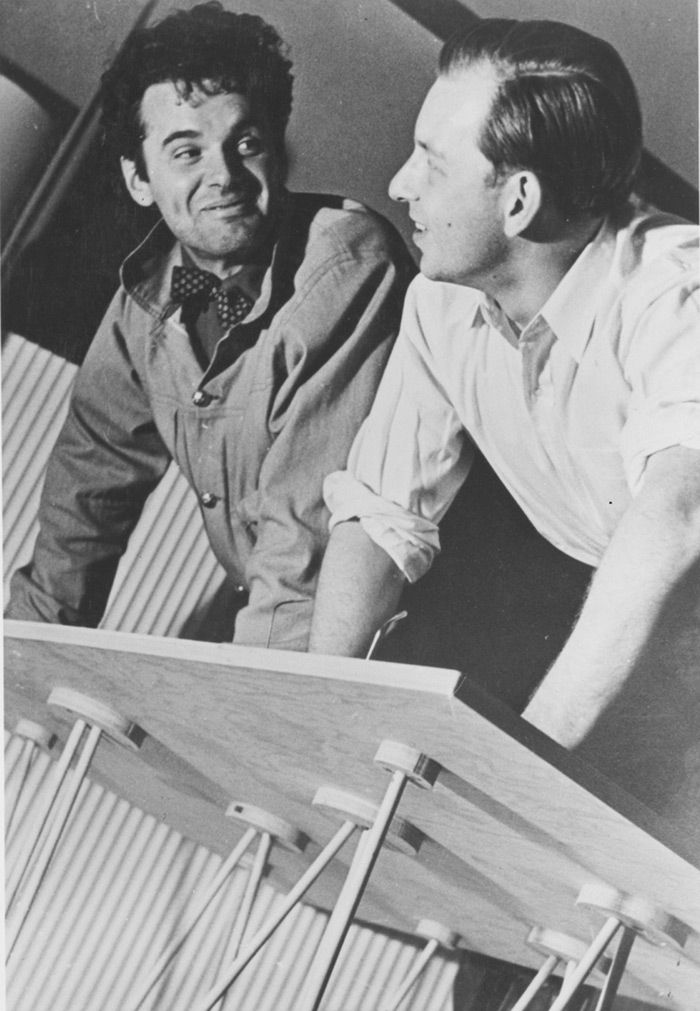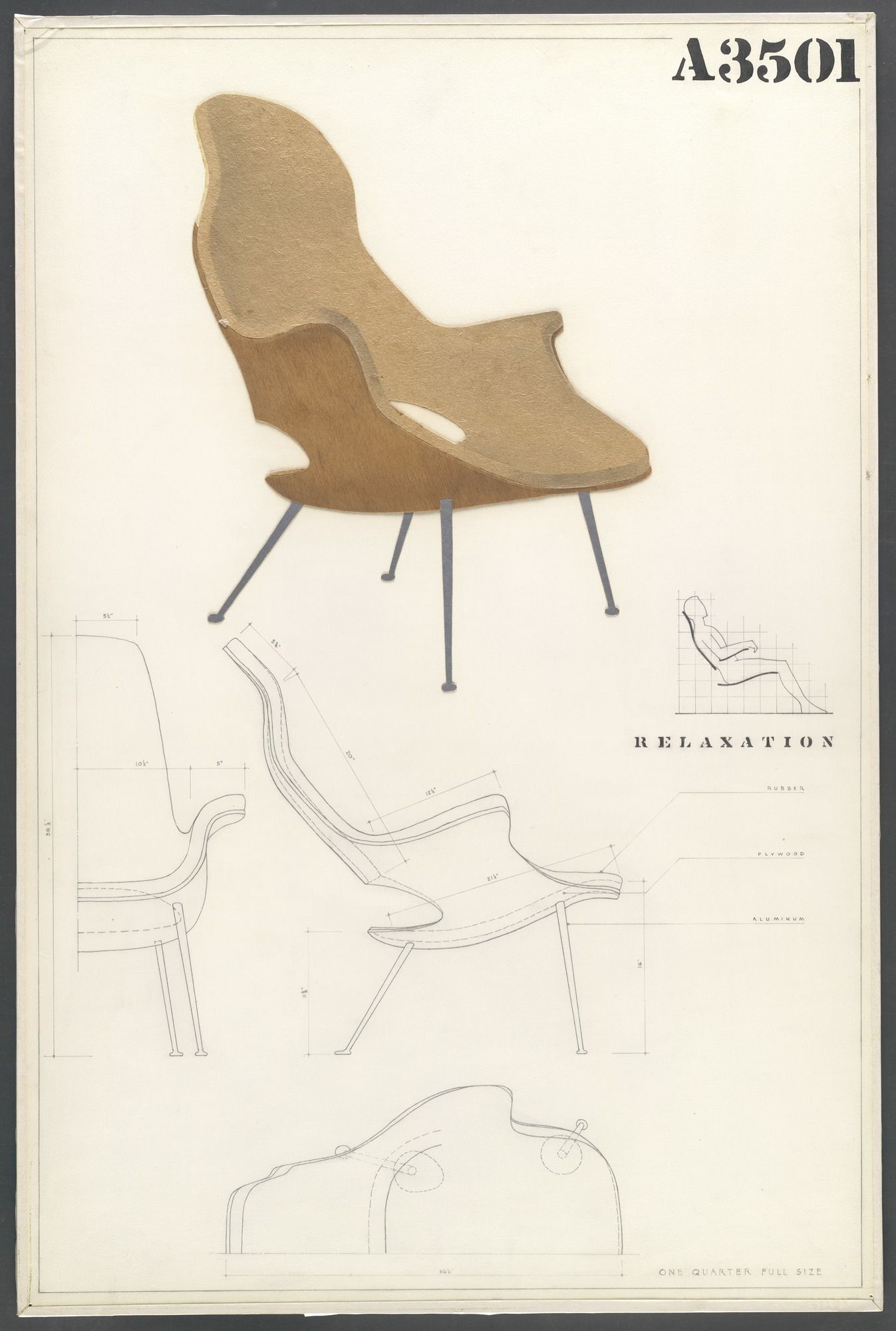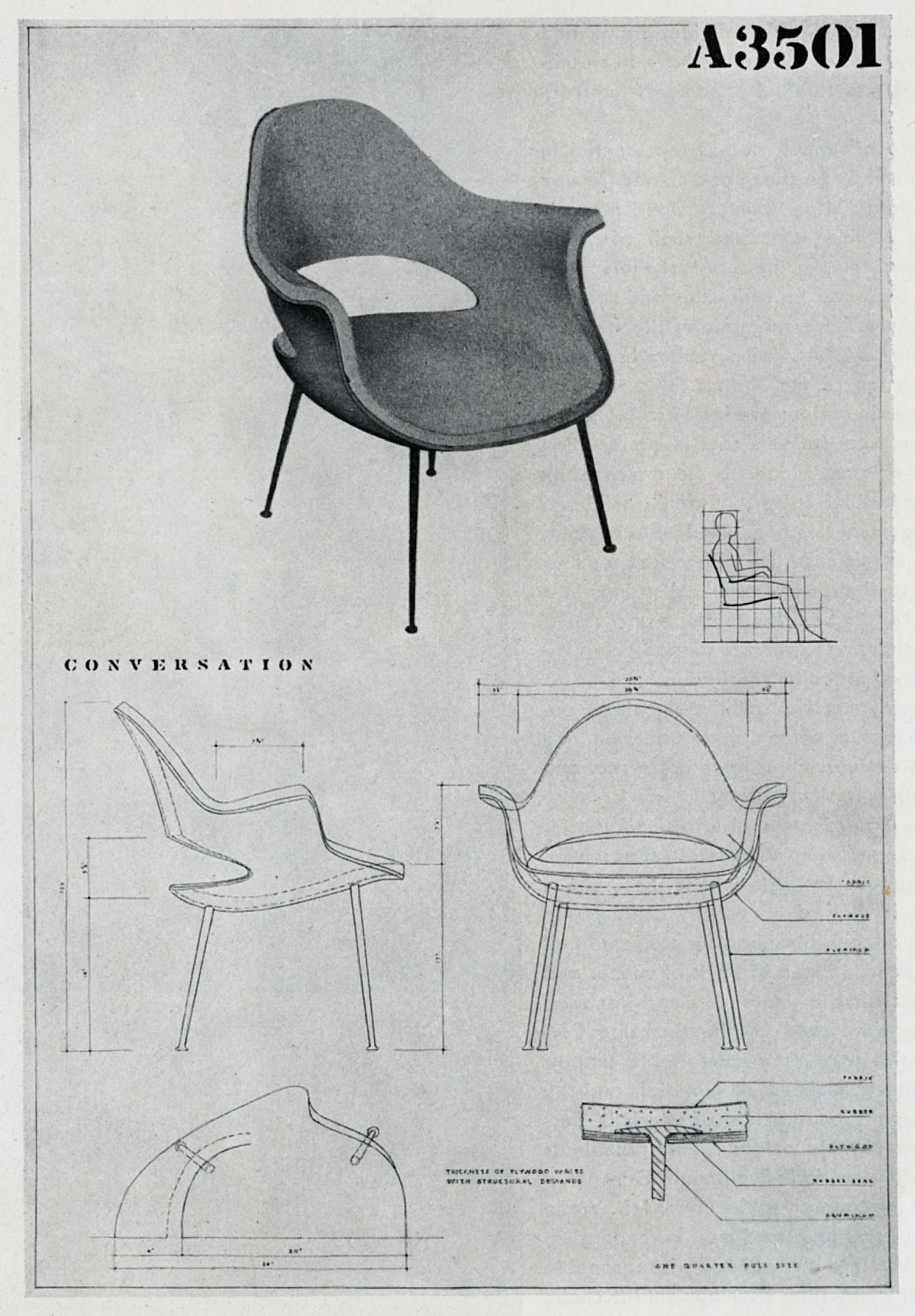 Charles Eames & Eero Saarinen (l) at Cranbrook Academy, Michigan, 1940 and design blueprints of Eames/Saarinen Relaxation and Conversation chairs (middle and right), Photo credit Cranbrook Art Museum
Mid-century design of the post-war era, the cousin to both Scandinavian and Bauhaus design, was centered around clean lines and simplicity. This was an essential need during this time, it was also becoming affordable. The wish was for homes to be functional and family-focused; MCM supported that environment while also adding a modern twist. The ability to mass produce products made it possible for furniture, and other décor to be created in mass quantities out of a variety of materials in an array of colors.
The concept of this design genre was not exclusive to interior décor and furniture. The intersection of functionality, beauty and sheer creativity had influence on innovative design in graphic art, product style, architecture, and urban development.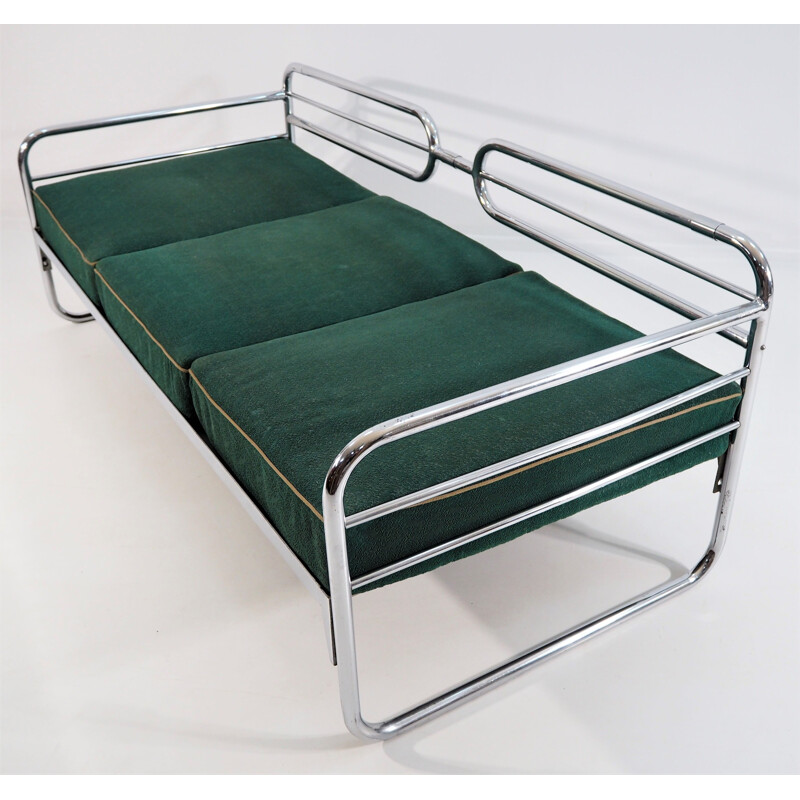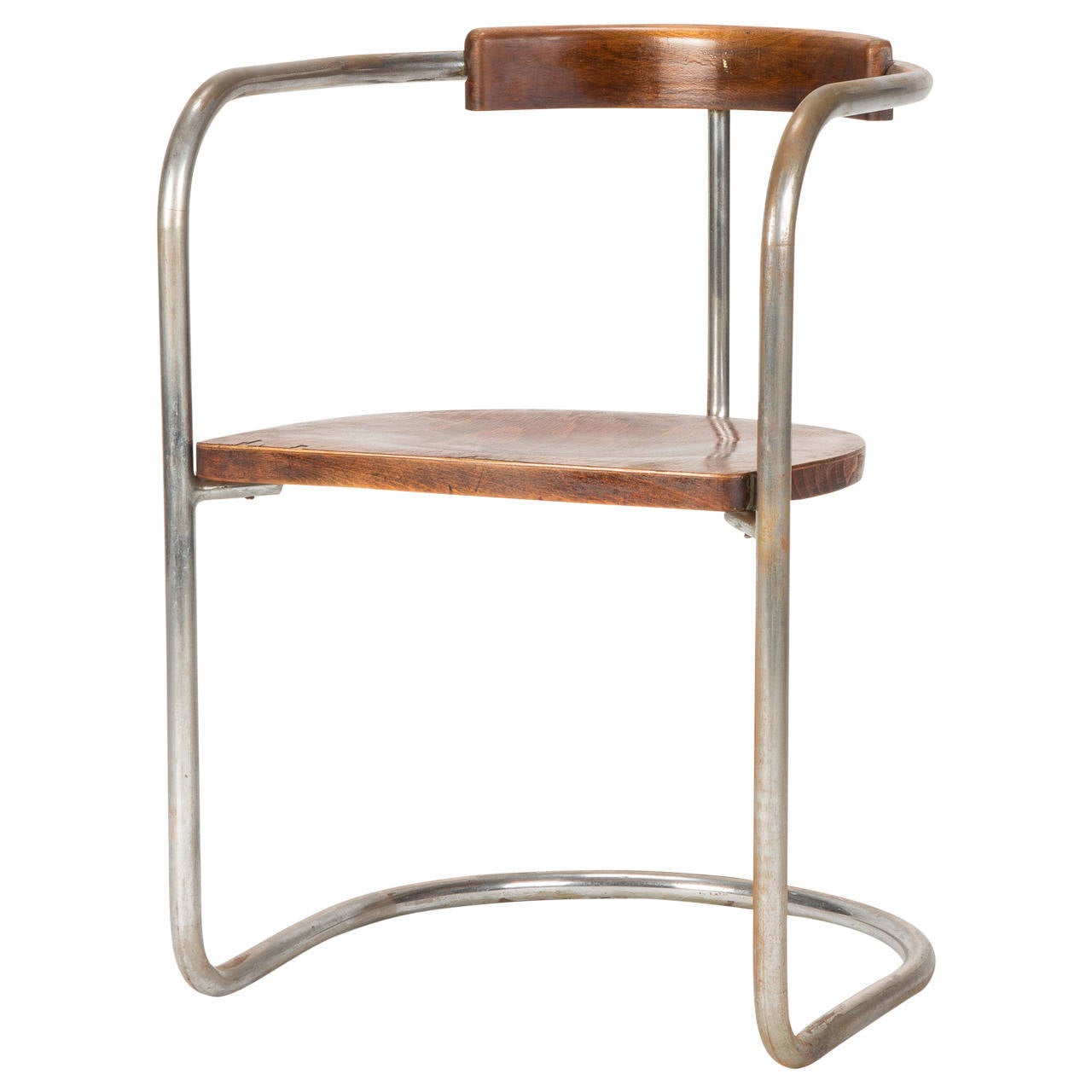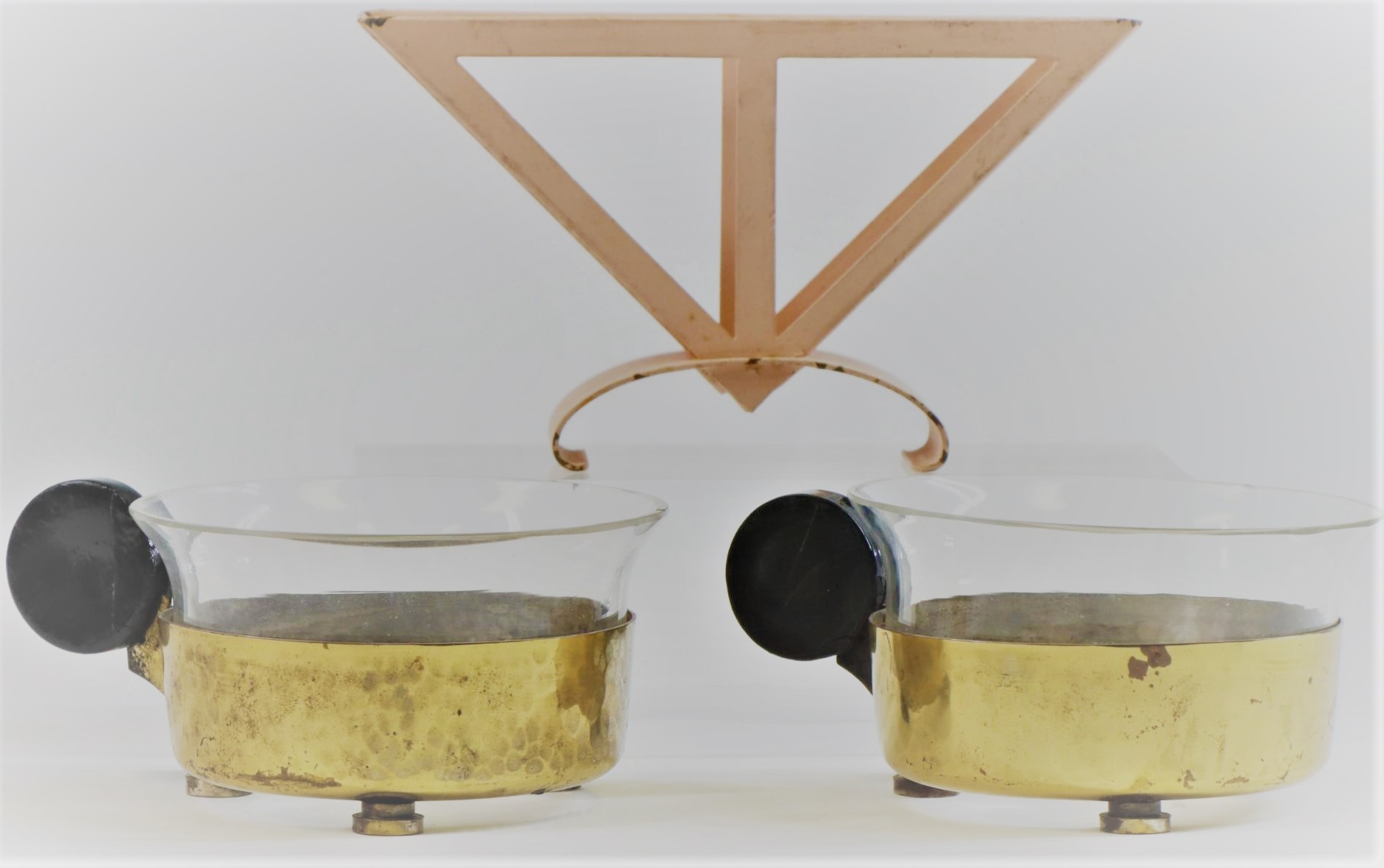 Chrome Bauhaus, Robert Slezak, c.1930's sofa (l), Bauhaus steel tube cantilever chair (middle) and Bauhaus table wares including Marianne Brandt, Ruppel-Werke, metal napkin holder & glass tea cups (r, Alderfer Auction, Mid-Century Modern Design Auction)
The materials used in mid-century design created a unique aesthetic, with a mix of organic and synthetic materials. Materials of wood, metal, glass, and vinyl were used – all accomplishing the ability to fabricate pieces with unexpected symmetry along with linear and geometric representations.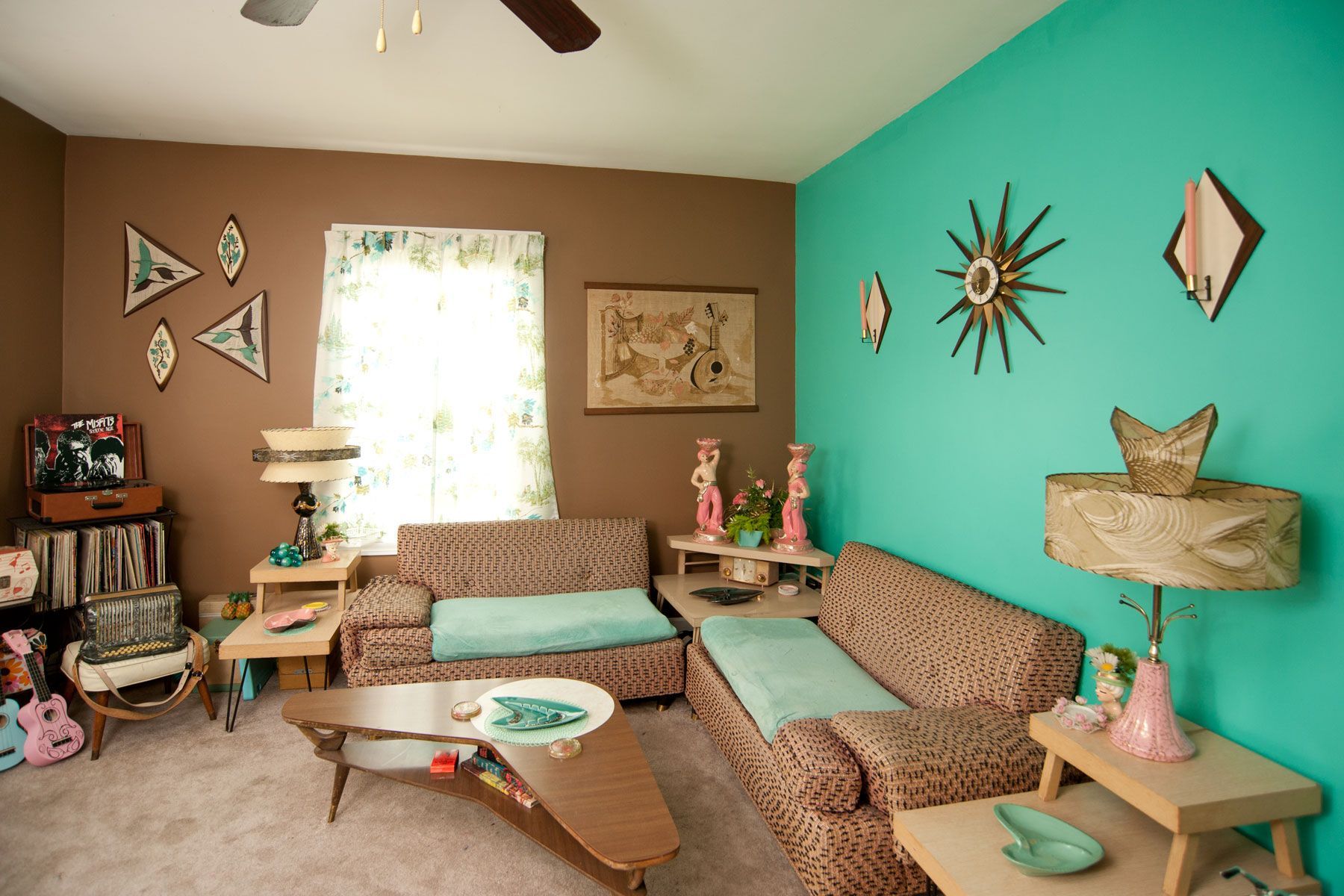 To further add to the appeal of MCM style, television and films incorporated it into their own set design. One could turn on their television to view I Love Lucy, The Dick Van Dyke Show, Mary Tyler Moore, Gidget, Brady Bunch, Batman, even soap operas to get a mid-century design experience.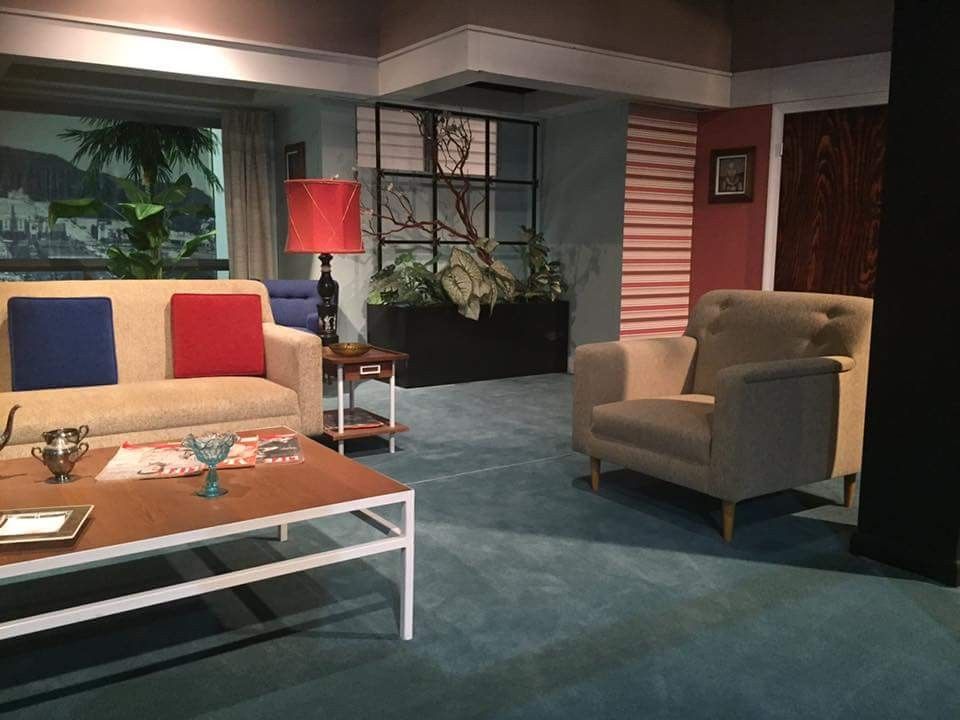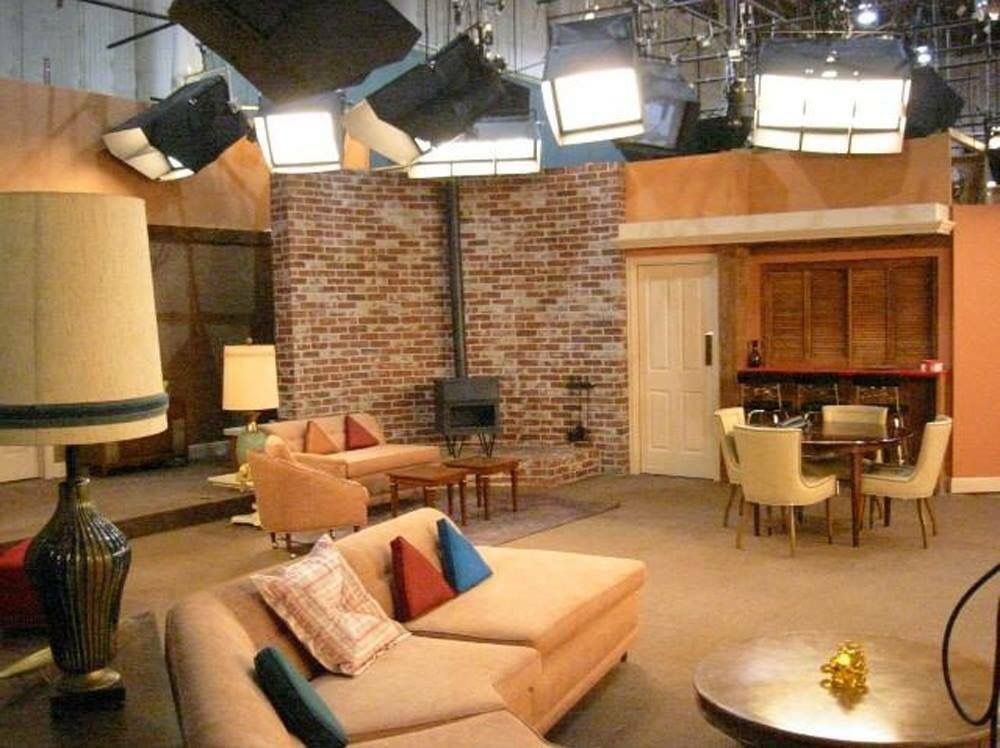 I Love Lucy television show set, 1951-1957, CBS (l) and The Dick Van Dyke Show set, 1961-1966, CBS (r)
The four basic characteristics of Mid-Century Modern design are:
Minimalist
Mixing materials and aesthetics
Fusion of indoor and outdoor
Natural hues with pops of big color – a lively color palette
Charles Eames, Eero Saarinen, as mentioned previously, and other notable designers, artists and companies of MCM design products and art, including Isamu Noguchi, Herman Miller, Poul Jensen, Paul McCobb, Hans Wegner, Arthur Umanoff, Gino Sarfatti, Dansk, Kosta Boda, George Nelson, and so many more, created hundreds of iconic MCM design architechture, homes, furniture and art.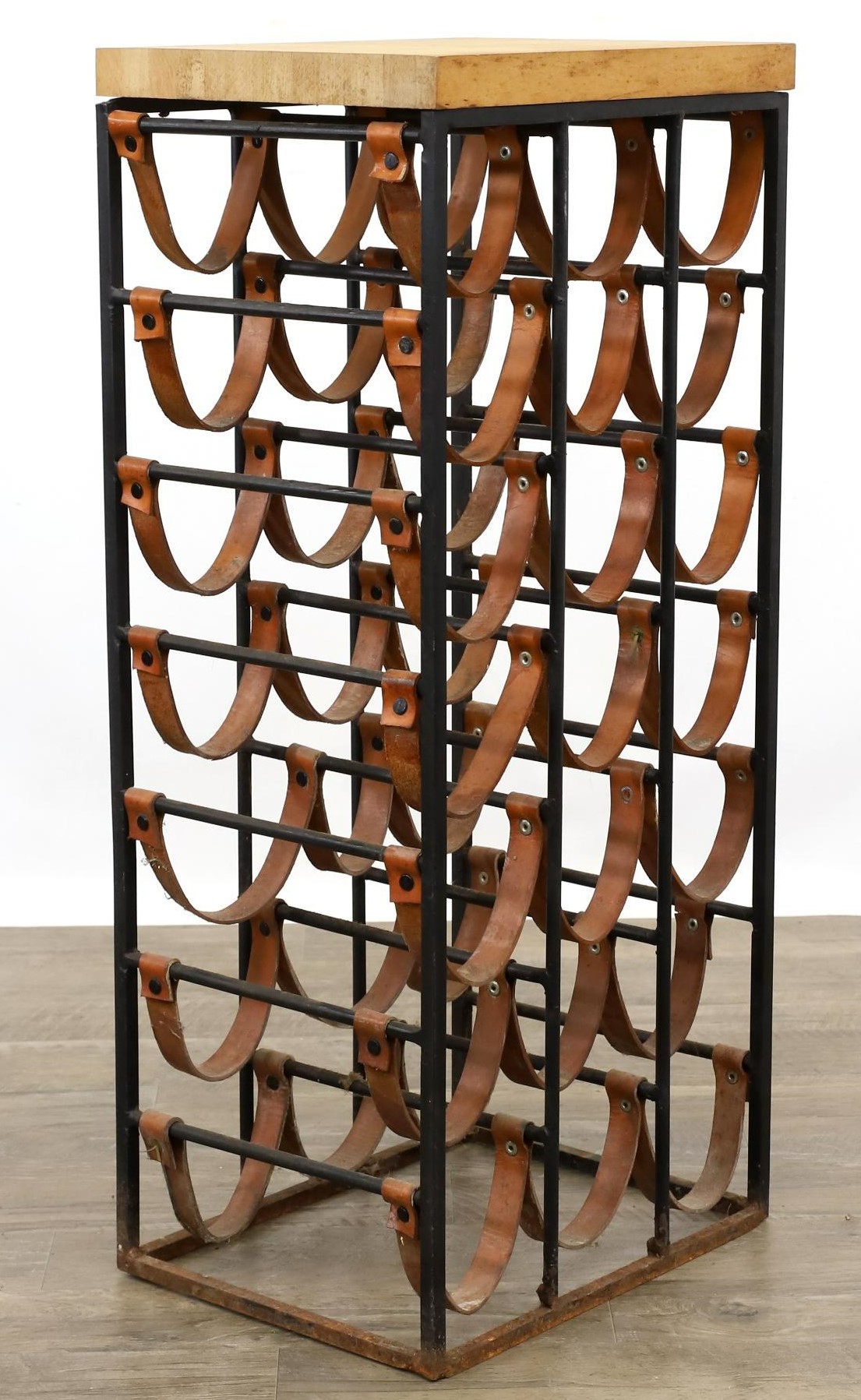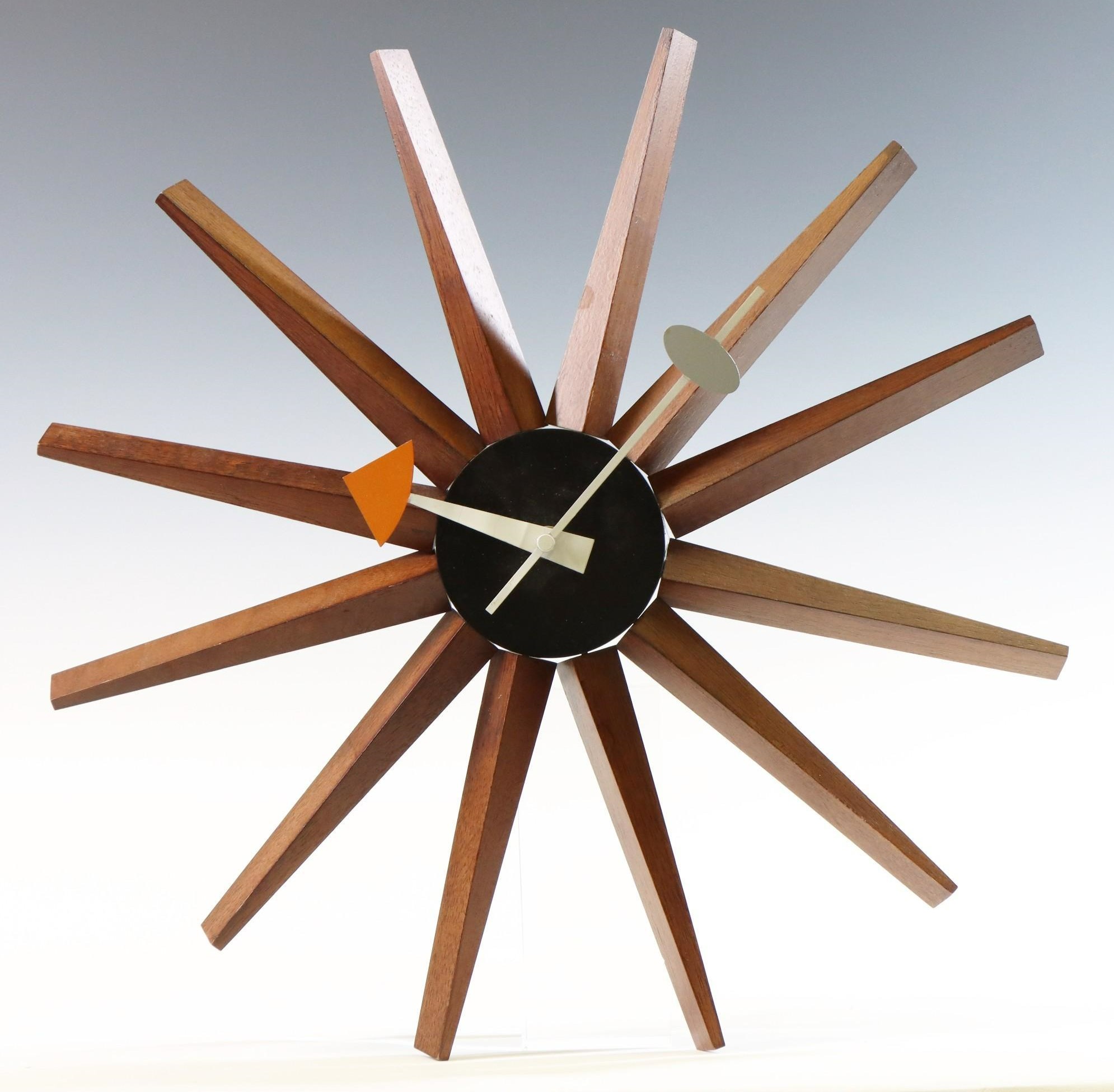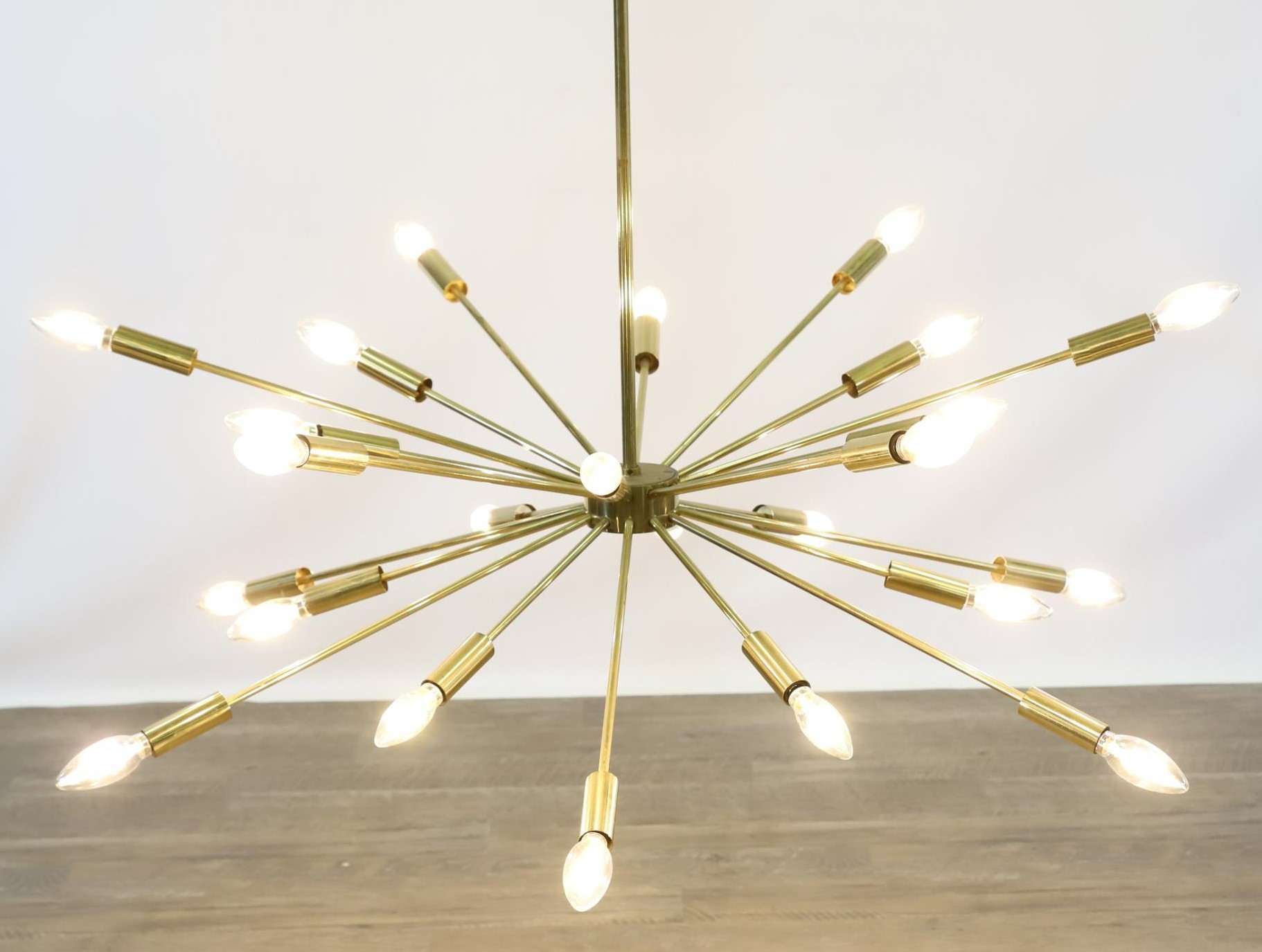 Arthur Umanoff wine rack (l), George Nelson, reproduction, Spike wall clock (middle), Gino Sarfatti Sputnik chandelier (r), all at Alderfer Auction, Mid-Century Modern Design Auction
George Nelson's iconic Platform Bench remains one of the most infamous designs of the time. This bench served as the foundation of Nelson's premier collection with Herman Miller, a furniture manufacturer. It epitomizes MCM design with functionality, serving as a bench or table, wooden slats for easy clean up and proper drainage (if used outside). The simplicity of its construction and the utilization of wood and metal materials makes this piece of furniture an ideal example of minimalist form.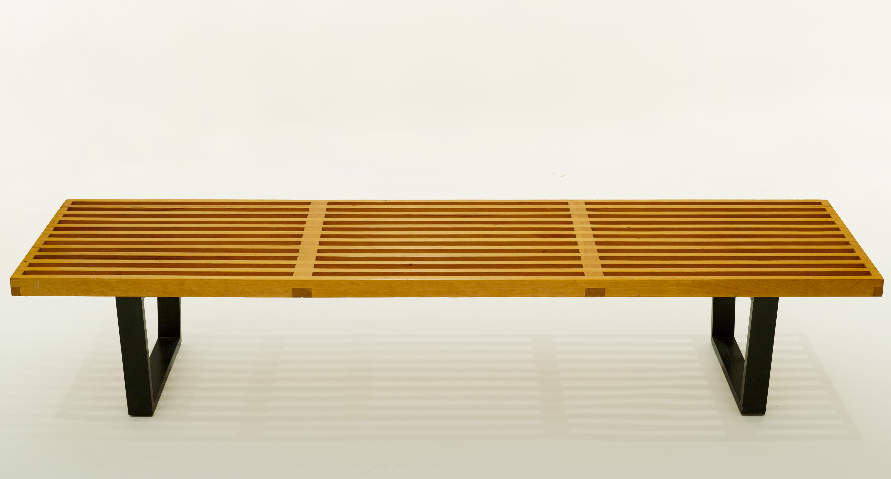 George Nelson's Platform Bench, Popular Woodworking
Charles Eames and his wife, Ray, met at the Cranbrook Academy. In addition to winning the MoMA Organic Design in Home Furnishings with Eero Saarinen, Charles Eames, with Ray made significant historical contributions to the world of design, also designing for Herman Miller. Two noteable pieces were the MCM design style Eames Lounge Chair and Eames Dining Chair.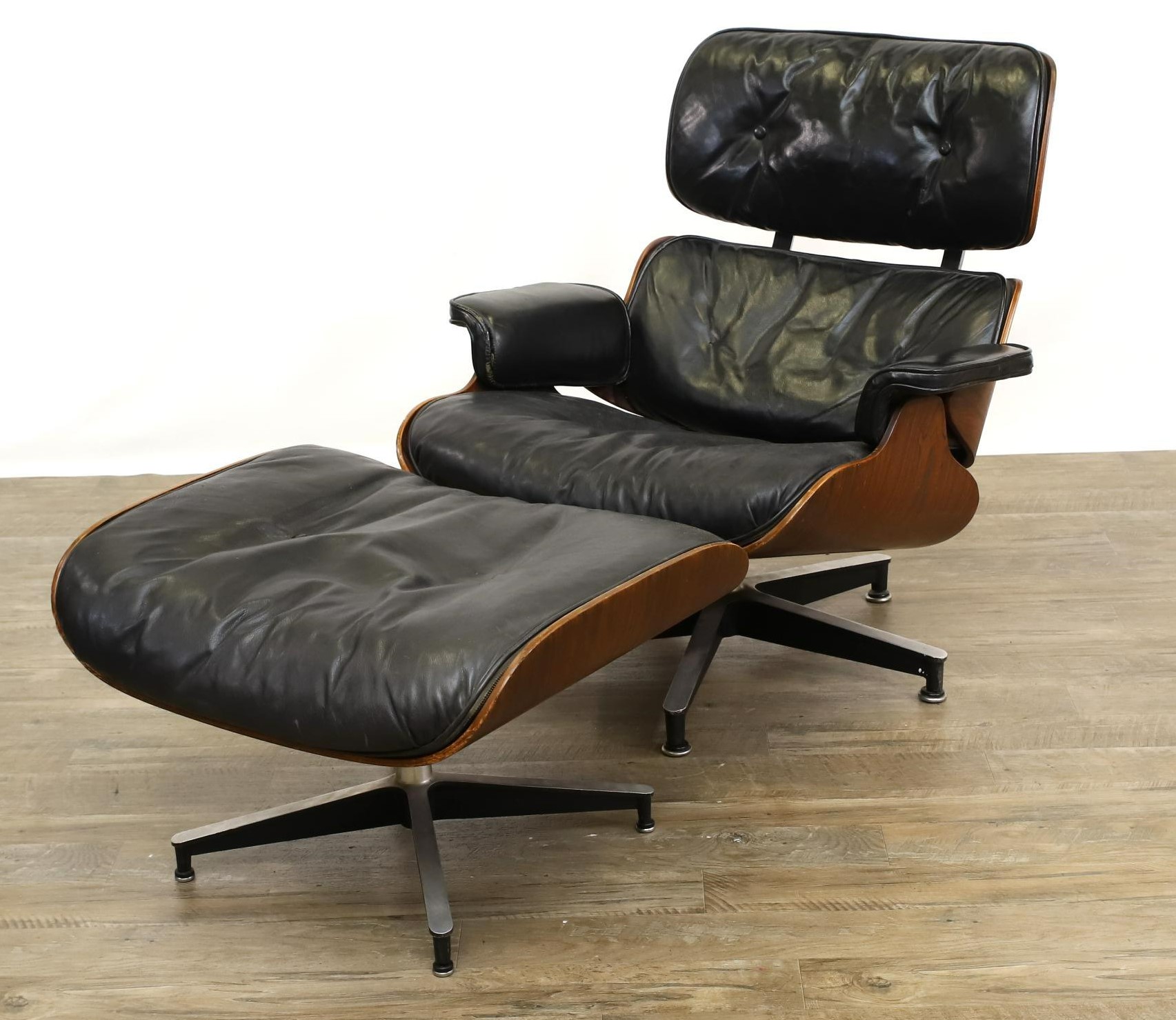 Charles & Ray Eames Lounge Chair with Ottoman, Alderfer Auction
There is a huge resurgence of this style of design. This reason for this comeback is possibly a desire to return to simplicity, the style, for many, leads to feelings of nostalgia. Another factor could be in part to MCM stylized programming such as Mad Men, That 70's Show and The Marvelous Miss Maisel. As the modern farmhouse and Boho styles fade to the background, a desire for simplistic style with an edge is now moving to the forefront of home decorating. What was contemporary in the 50's thru the late 70's is now the current trend in 2022.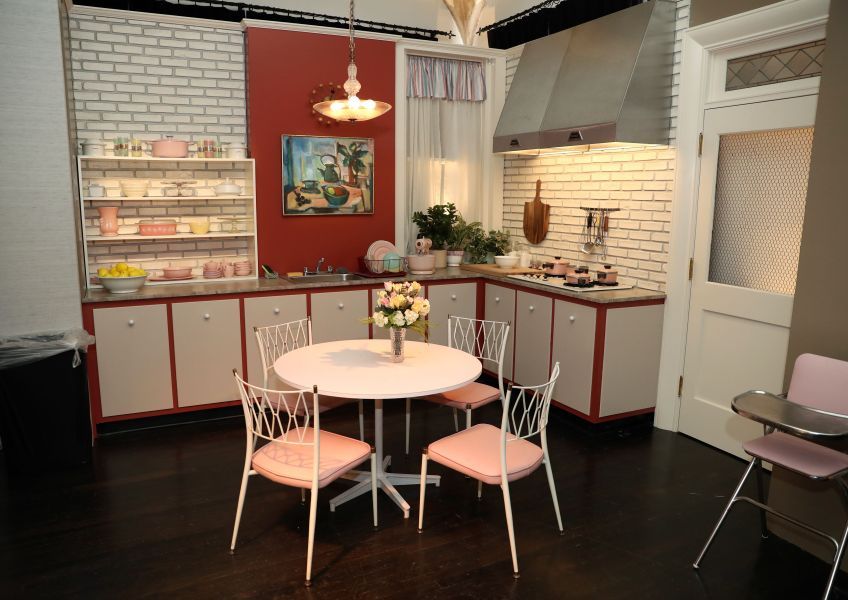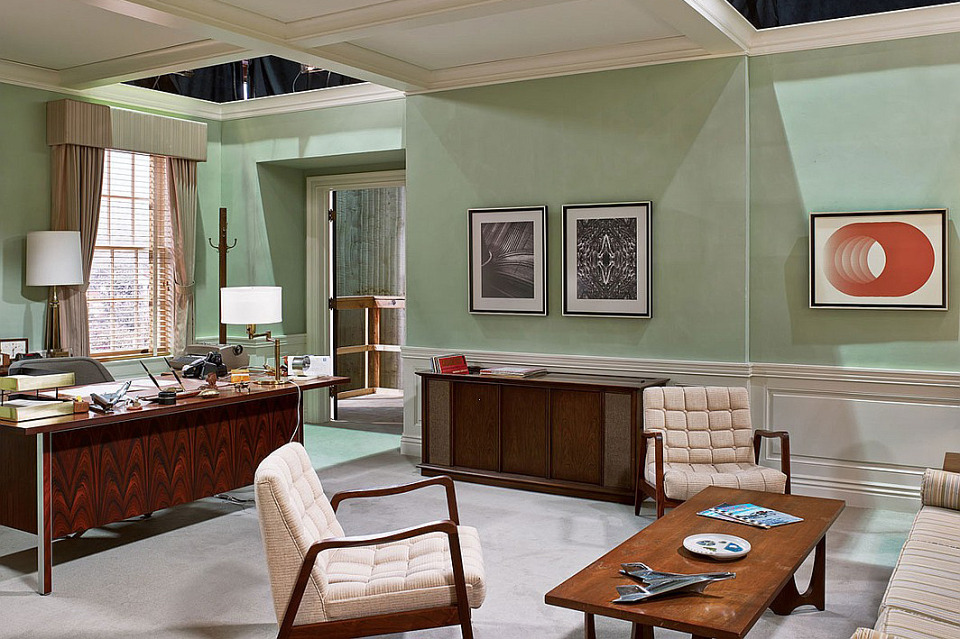 The Marvelous Miss Maisel set, Picrow Streaming Production Company, Amazon Prime (l) and Mad Men set, Silvercup Studios, AMC (r)
MCM architechtural homes are now reaching the 50-year mark, some qualifying for entry on the United States National Registry for Historic Homes. The passion to preserve history has never gone out of style, and those working to save the buildings that represent MCM design will continue. The Mid-Century Modern architectural and design style is just as historical as the Victorian Era or Gilded Age. In fact, this design movement was only the beginning of an awareness, after living through wartime, of environmental issues, social problems, and technology momentum. The movement was a rejection of Victorian Era excesses and a step towards a better funtioning lifestyle. It is a movement that we are still cur trying to live up to today.
Alderfer Auction is actively adding the Mid-Century Modern Design category to our auction house featuring furniture, lighting, decoratives and art. To add a piece of Mid-Century Modern Design to your home and collections, please view our Mid-Century Modern Design Auction on September 8, 2022.
Written by Melissa A. Jay

---