MCM Designs Coming to the Auction Block This Spring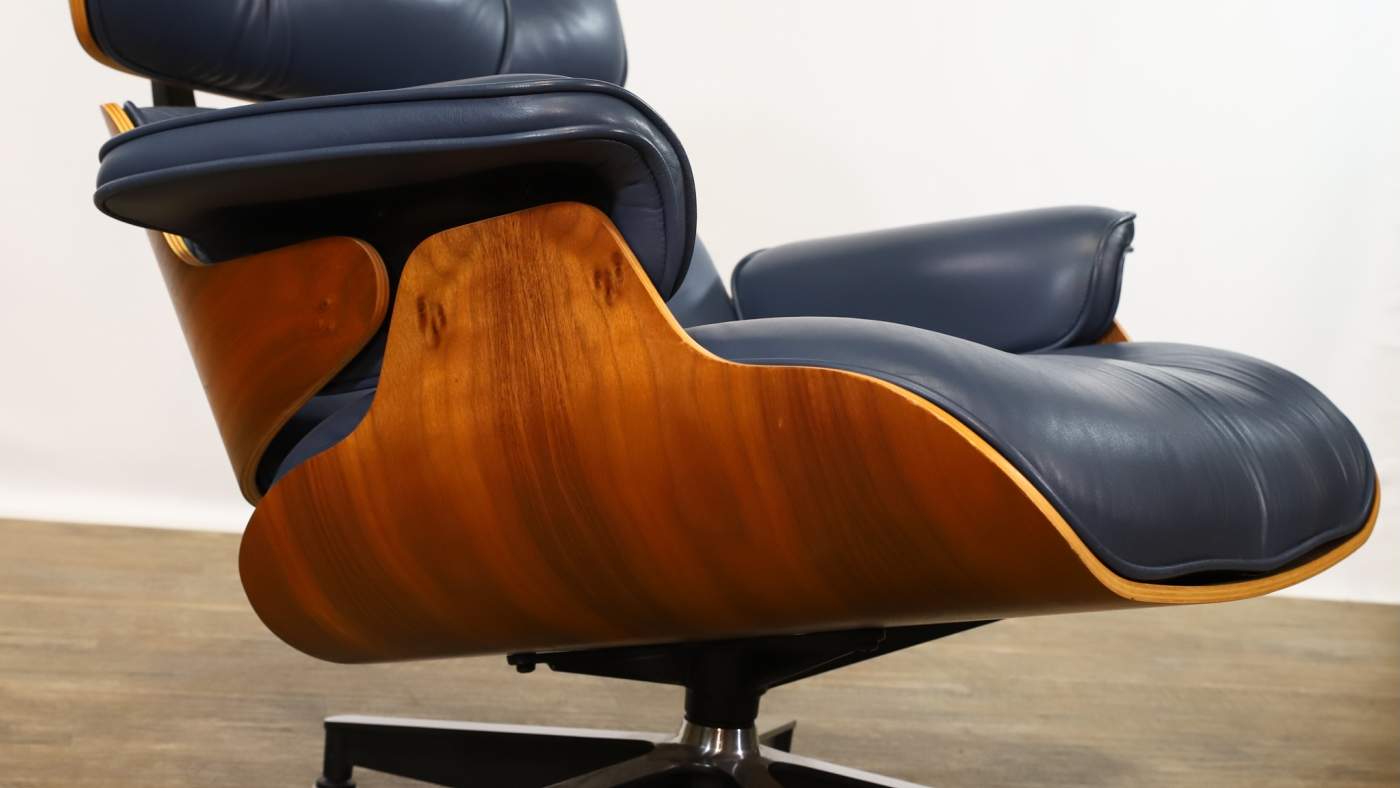 It was the era of cocktail parties, The Dick Van Dyke Show, and shag carpeting. During the 1950's, the world was looking to build a brighter future post WWII and with that the Mid-Century household was getting a facelift. Sleek designs, geometric patterns, and bold color palettes were being introduced. The furniture and decorative art that came from the era are still sought-after today. The designers behind these iconic pieces were artists and innovators. Original collections of Mid-Century Modern (MCM) furniture are even held in modern art museums. Chairs in particular were being reimagined. A chair could be art as well as a functional seating piece. Alderfer Auction's upcoming MCM auction offers selections from some of these ground-breaking artists including Danish architect, Hans J. Wegner, also known as the master of the chair. Considered to be one of the most prolific pioneering furniture creators of the 20th Century, Wegner designed nearly 500 chairs in his lifetime.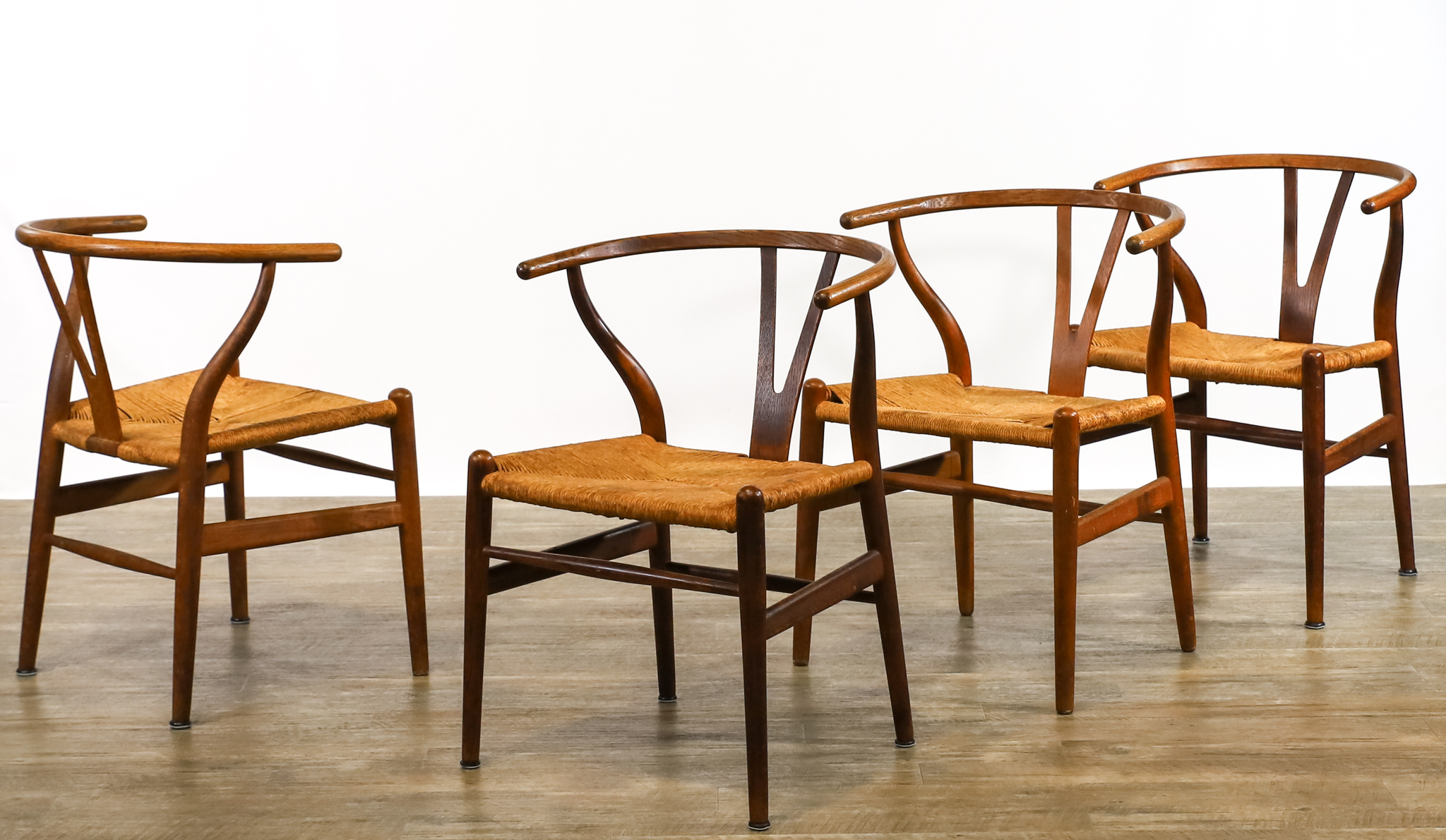 Hans Wegner for Johannes Hansen Wishbone Chairs. Price realized: $750 at Alderfer Auction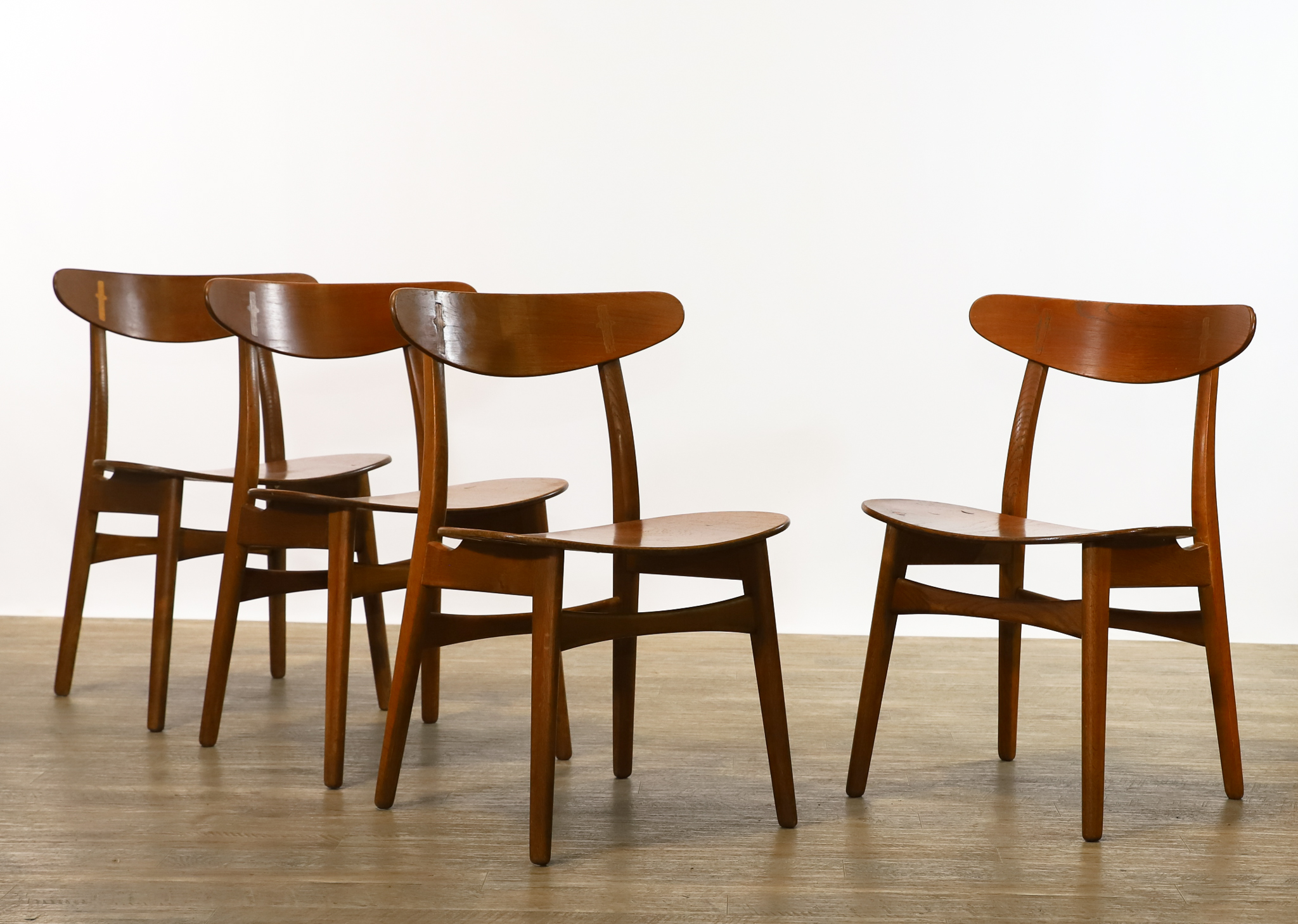 Hans Wegner for Carl Hansen CH-30 Side Chairs. Offered in Alderfer Auction's April MCM Auction.
Wegner was also a brilliant cabinet maker. His background gave him an understanding in joinery techniques which he integrated with his minimalist aesthetic designs.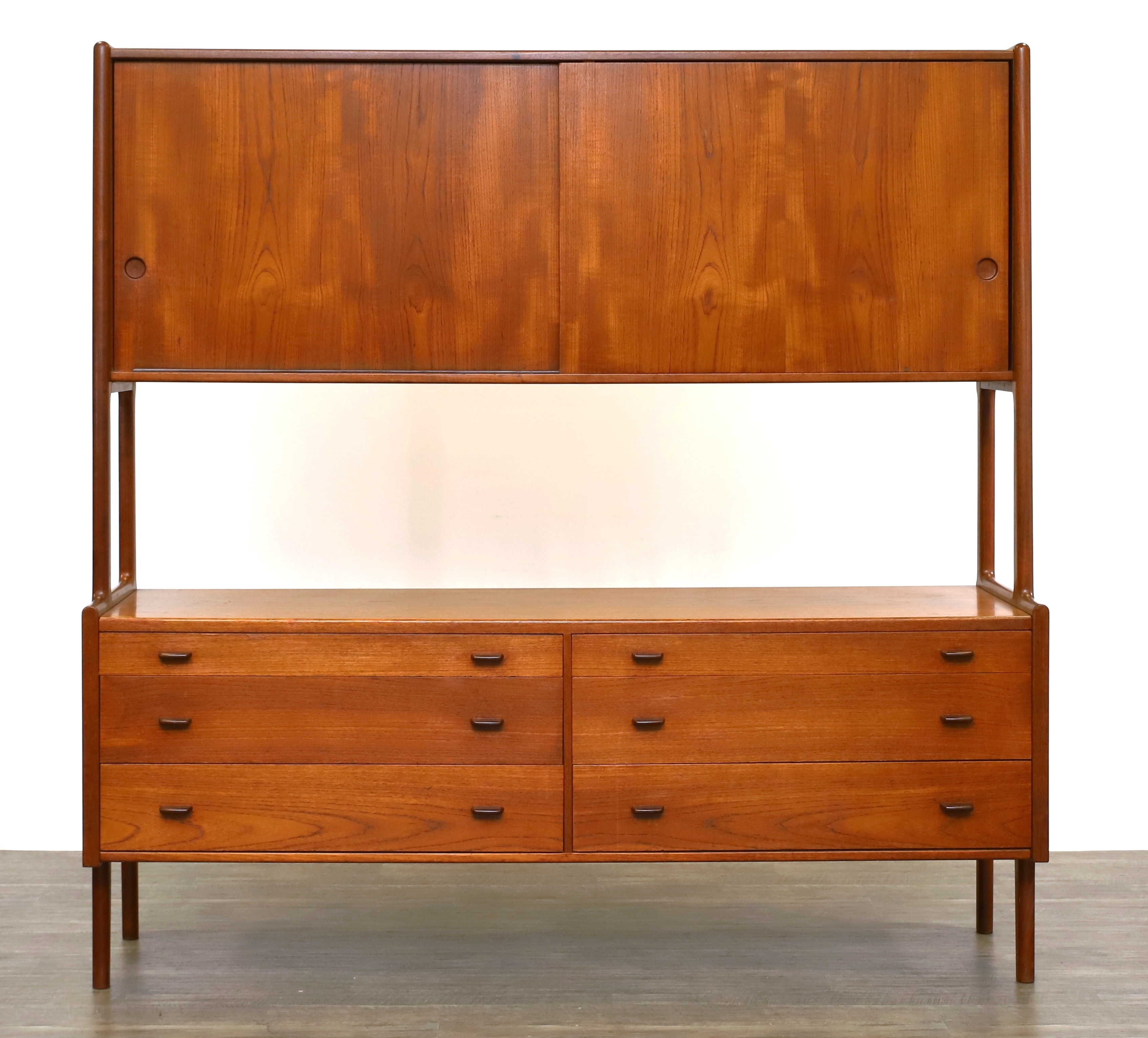 Hans Wegner for RY Mobler RY-20 Sideboard. Price realized: $2500 at Alderfer Auction
The Herman Miller manufacturer website states that "the Eames Lounge Chair and Ottoman is one of the most significant designs of the 20th century." An iconic staple of MCM furniture, the Eames Lounge Chair has been in continuous production since it was first introduced by Herman Miller in 1956.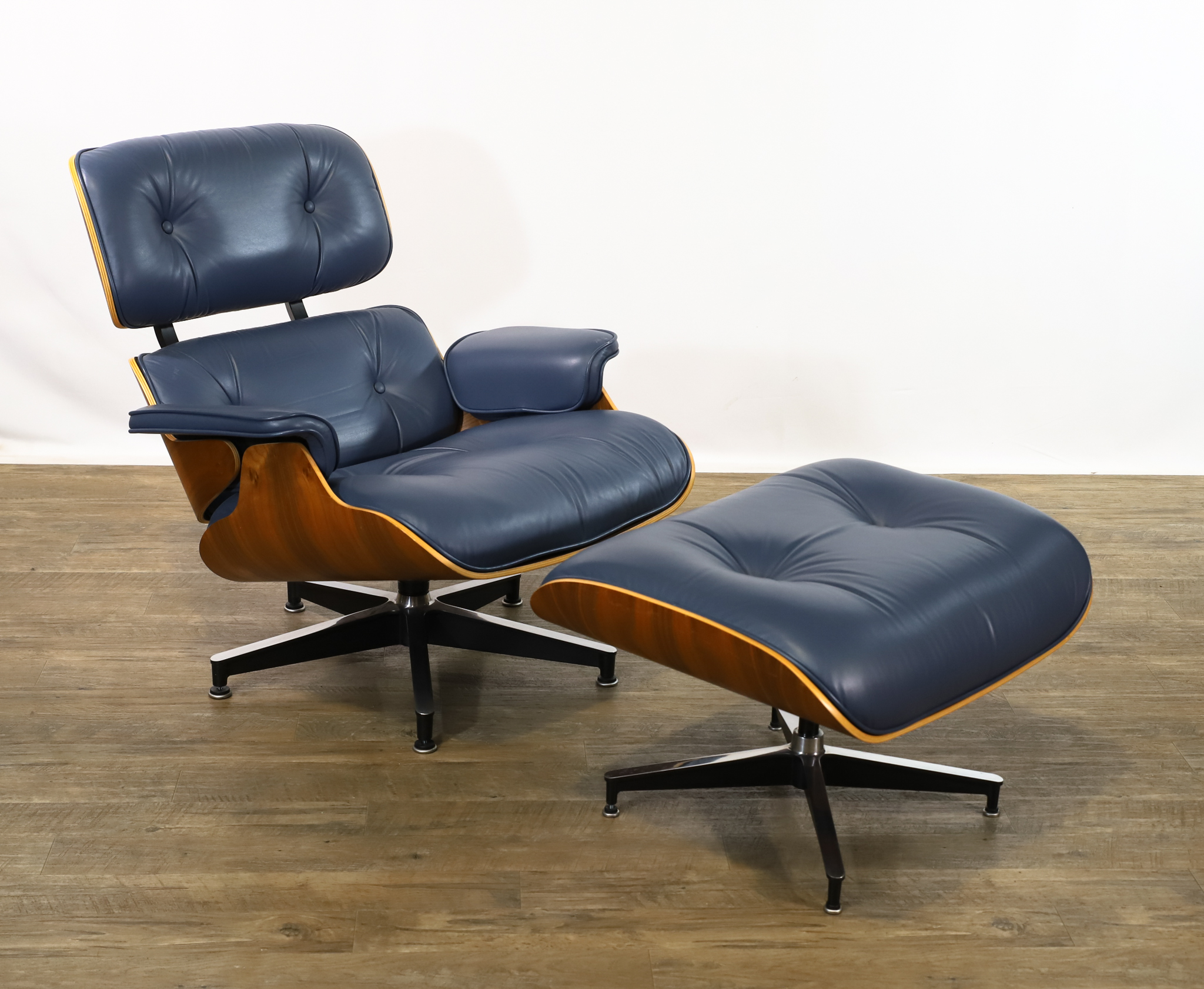 Charles and Ray Eames Lounge Chair and Ottoman for Herman Miller. Offered in Alderfer Auction's April MCM Auction.
There have been many attempts to reproduce the iconic chair and many copies exist today. This authentic chair is identified by its manufacturer's medallion underneath and other unique features including the five-prong stand.
A popular name in MCM furniture production is Herman Miller. The company has been "ranked since 1986 among the top 20 in Fortune magazine's annual list of the 500 most admired companies." It started in 1905 as a small furniture manufacturer near Grand Rapids, Michigan. The company was purchased by D. J. De Pree and renamed Herman Miller after De Pree's father in law, an investor in the company. De Pree's innovative business ideas brought Herman Miller through the Great Depression and saw the company grow as it introduced numerous modern and contemporary designs to the American household and office. It brought success to many artists and designers such as Charles and Ray Eames, Alexander Girard, and George Nelson. Most recently, the company completed an acquisition of Knoll, Inc. and now encompasses 19 leading brands. The design focus continues to be on modern concepts as well as classic MCM designs. Many pieces in Alderfer's MCM Auctions feature the name Herman Miller as well as Knoll.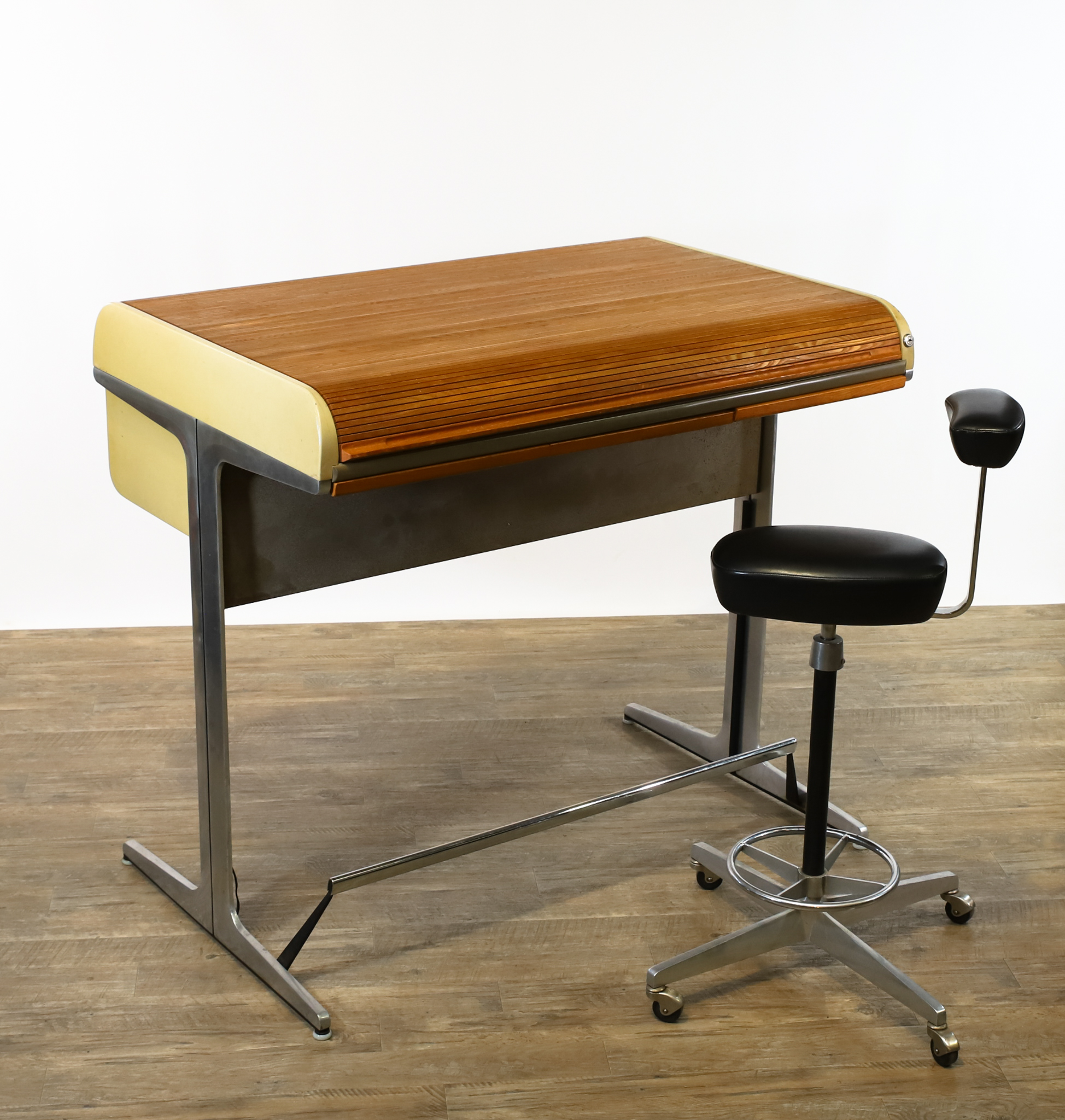 Robert Propst for Herman Miller Action Office Furniture
Alderfer Auction is excited to offer selections of these timeless pieces from the artists and innovators who started it all. Our next online MCM auction is on April 27th and will feature items by Charles and Ray Eames, Hans Wegner, Adrian Pearsall, and many more.
Written by Hayley Schaffer
---