Artist Spotlight | Fulvio Bianconi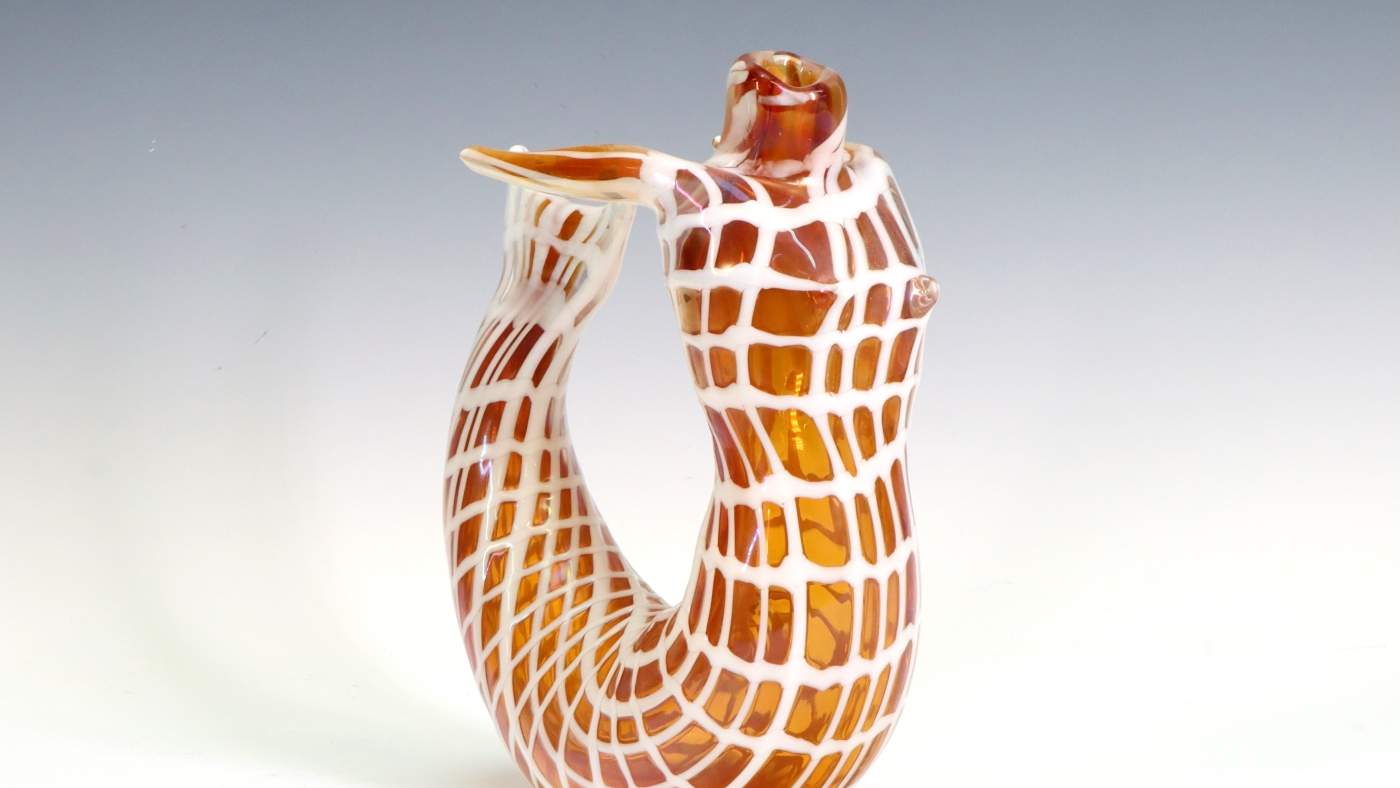 Fulvio Bianconi (1915–1996)
It can be argued that Fulvio Bianconi pushed Murano glass into the 20th century. His unique designs exemplified Italy's post war attitude and demonstrated the motto of "La Dolce Vita." His talent for glass design was discovered and encouraged by Paolo Venini, one of the leading figures in the production of Murano glass, who offered him the position of artistic director. This collaboration allowed Bianconi to explore many new styles and techniques of Murano glass. Artnet claims "[Bianconi] is best known for his whimsical figurines and colorful, anthropomorphized vessels with undulating rims."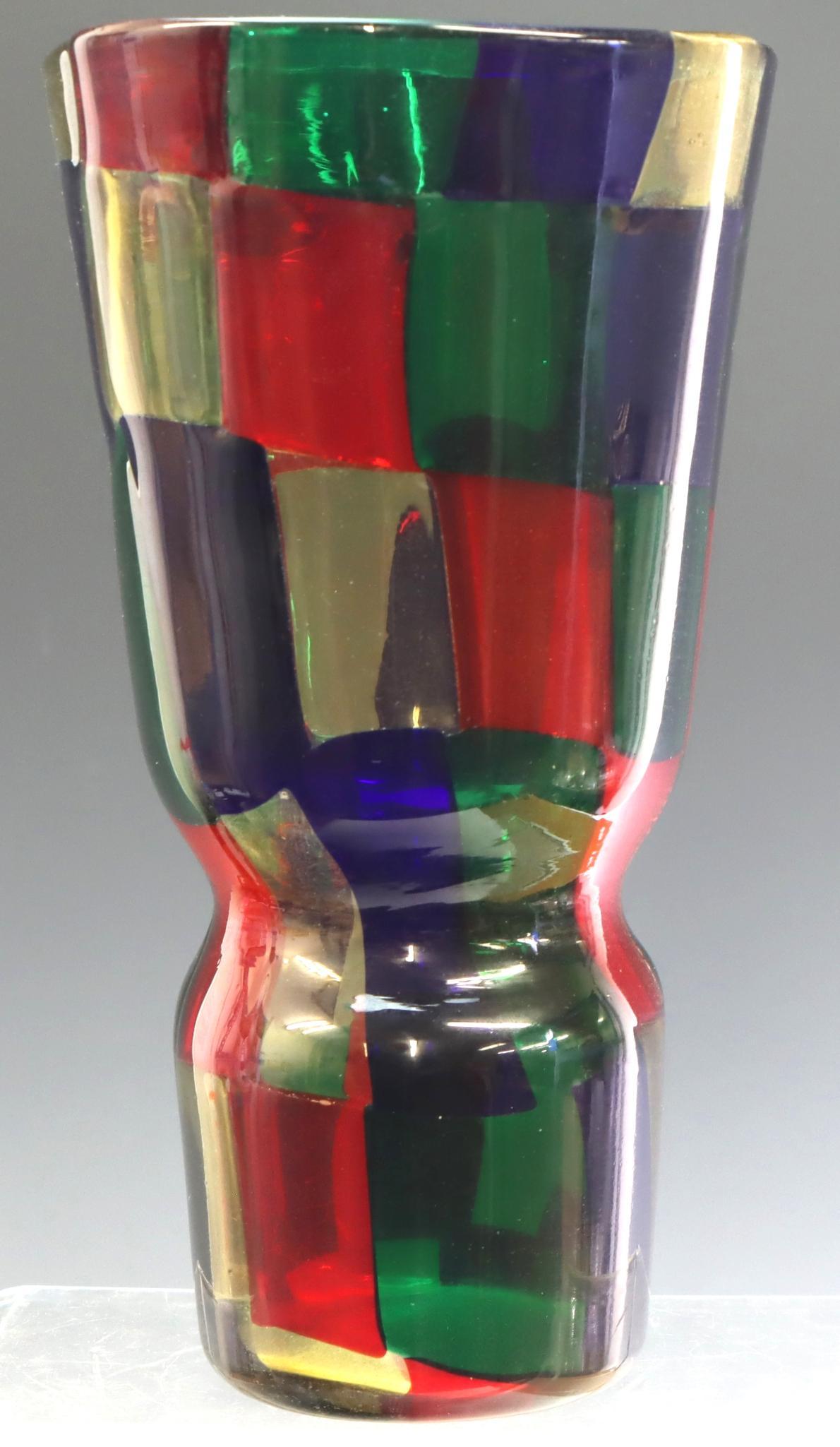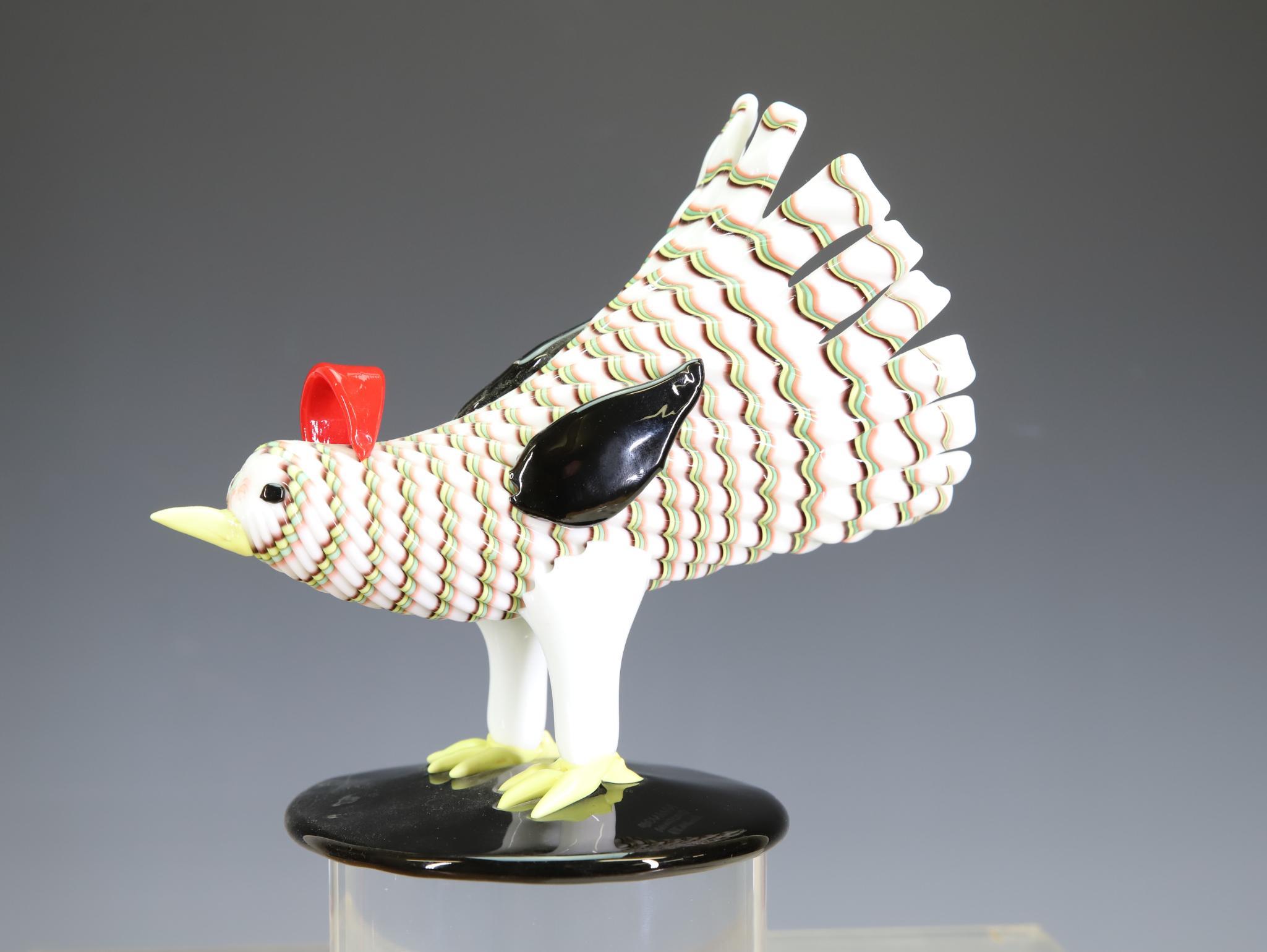 Fulvio Bianconi Pezzato Parigi Vase and Hen | Alderfer Auction | Mid-Century Modern and Design
Born in Padua, Italy in 1915, Bianconi began his artistic endeavors in caricature drawing. He studied at the Accademia de Belle Arte and trained at the Murano glass facilities when he was 16 years old. His freelance work as a graphic designer and caricature artist crosses over into his glasswork designs with the anthropomorphic vessels and almost humorous figurines, such as those seen in his Commedia dell'Arte series.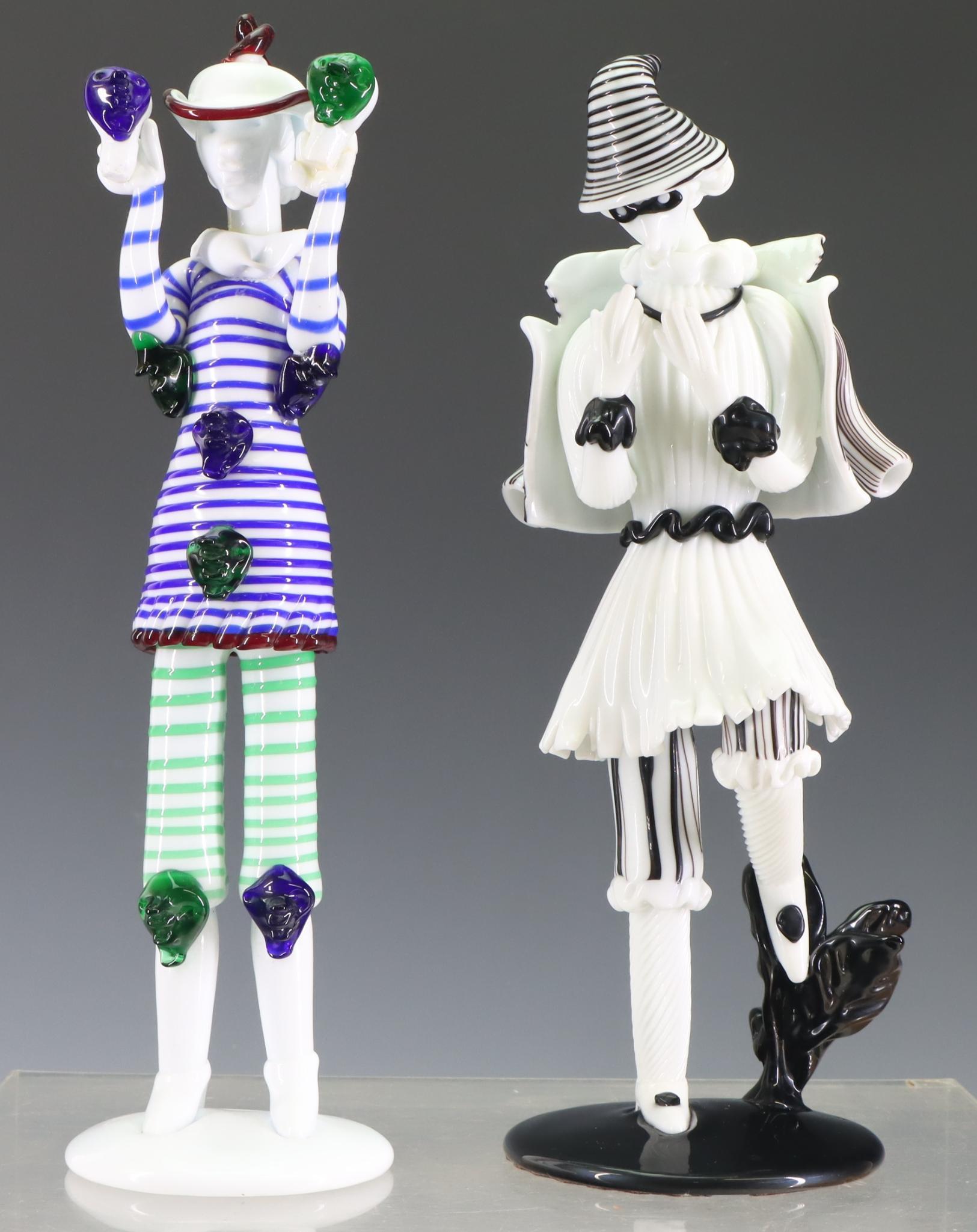 Fulvio Bianconi for Venini Commedia dell'Arte Figures | Alderfer Auction | Mid-Century Modern and Design
Alderfer Auction is thrilled to offer several of Bianconi's art glass figures, vases, and a Sirena Vase in their upcoming April Mid-Century Modern and Design Auction.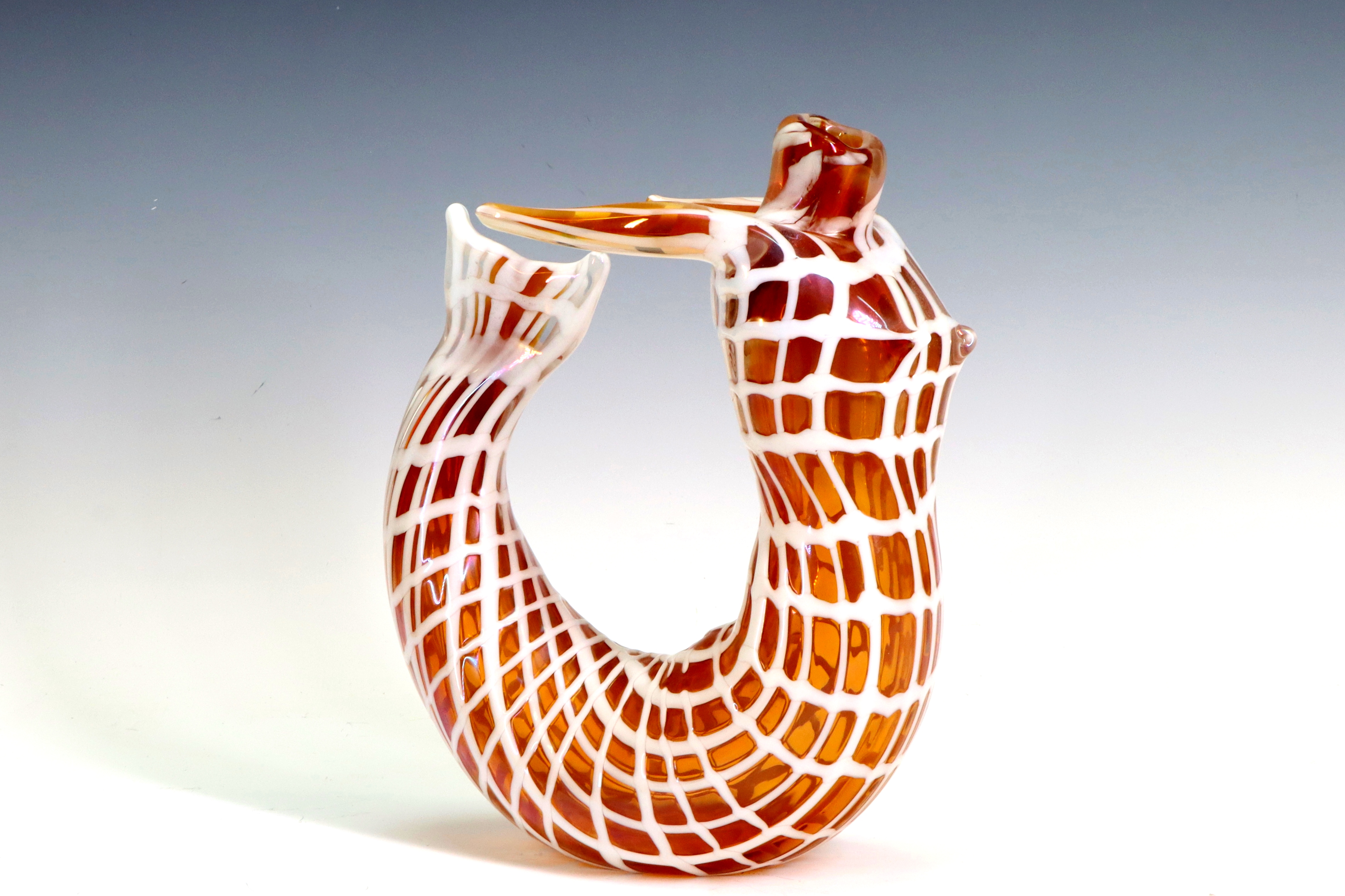 Lot 7150 | Fulvio Bianconi Sirena Vase | Alderfer Auction | Mid-Century Modern and Design
The amber Sirena Vase, c. 1950, features a vessel in the shape of a headless, anthropomorphic mermaid, (or siren), figure with iridized amber glass and white netting. The piece is signed with a three-line acid stamp on the underside. This stunning vase and others will be on the auction block, April 27th, 2023.
Written by Hayley Schaffer
---