Learn About Our Collector's Auction Featured Collection of Edward & Nancy Driscoll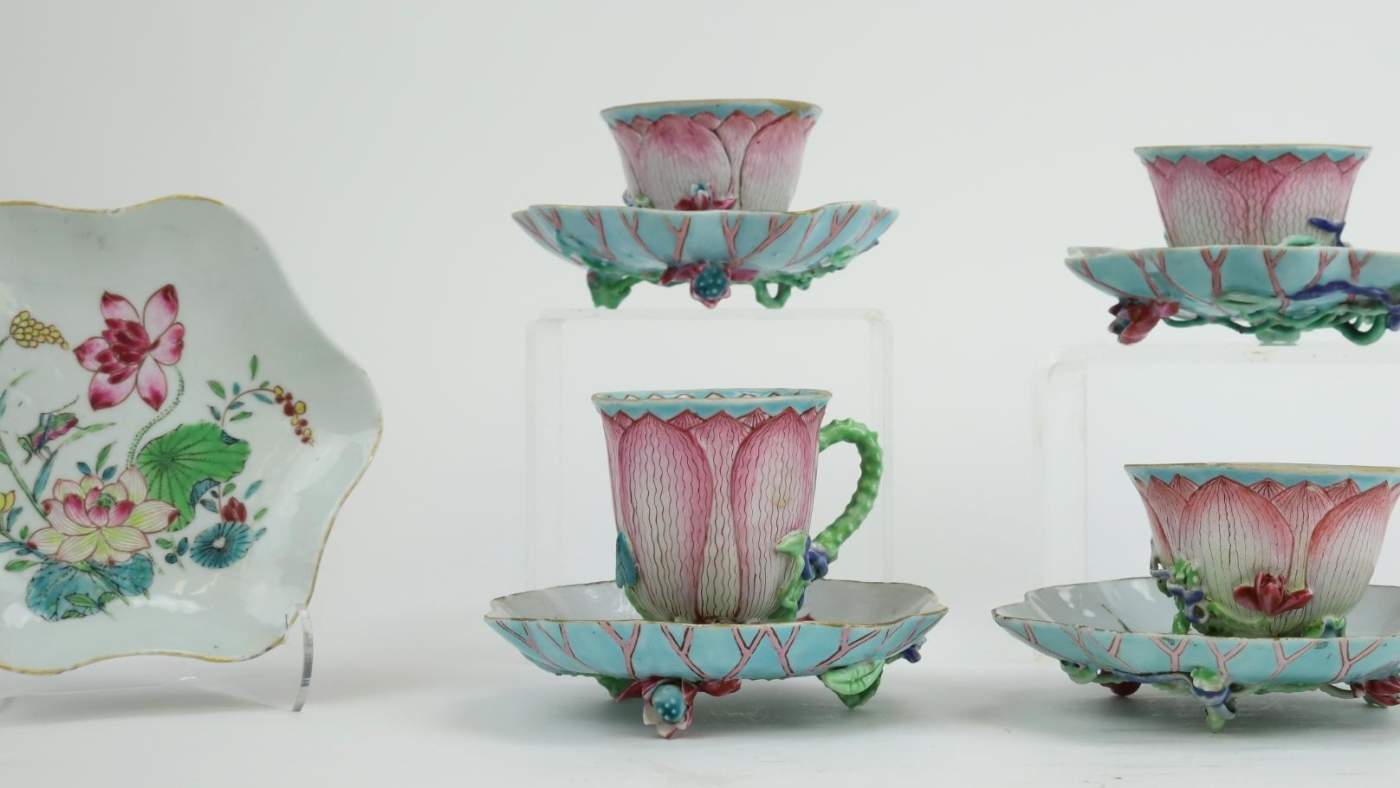 Alderfer Auction is hosting its 2-Day Online Collector's Auction Event of curated selections of museum exhibited fine art, jewelry and silver, automobiles, couture, furnishings and rugs from the collections of Edward W. Driscoll, Dr. James T. Demopolous, Thomas Bateman and Wesley Emmons among many others. August 12th features Fine Jewelry, Silver & Couture at 10:00 AM, and August 13th has Fine Art, Décor & Furnishings at 10:00 AM.
We wanted to take a moment to talk about one of the collections featured in the Auction Event: the collection of Edward & Nancy Driscoll & the man who played a large part in creating it: Edward W. Driscoll. Mr. Driscoll was a nationally known builder and construction manager, he was the retired Chairman and Chief Executive Officer of the L.F. Driscoll Co., where he worked for more than fifty years working his way from President to CEO. L.F. Driscoll has built some of the most iconic buildings in Philadelphia, including the four tallest skyscrapers- One Liberty Place, Liberty Place Two, The Comcast Center and The Comcast Technology Center.
A major breakthrough for the company & for the city of Philadelphia came with the mid-1980s construction of the 61-story One Liberty Place, which ended the "gentleman's agreement" that prohibited any building taller than William Penn's hat on his statue situated at the top of City Hall. After this building was built the myth of the Philadelphia sports curse began, as no Philadelphia sports team one a major sporting event for the two decades following until L.W.Driscoll built the first Comcast Center & kindly placed a mini Billy Penn statue at the top of the building. Funny enough, within a year, the Phillies won the World Series. The curse is said to be over. When the company built the next tallest skyscraper: The Comcast Technology Center, they once again included a small William Penn statue at the top, though this time not at the very top. Sports fans will have to see how this plays out.
Other notable landmarks built by Mr. Driscoll & his team include world class sports arenas such as the Wells Fargo Center and Citizens Bank Park; as well as cultural landmarks such as The Kimmel Center for the Performing Arts, The Philadelphia Museum of Art, and The Barnes Museum.
Edward Driscoll graduated from the William Penn Charter School in 1947 and received the bulk of his architectural education from the University of Pennsylvania graduating from that institution in 1951. He participated in the Navy Reserve Officers Training Corps. After college, he served his country for three years in the Navy & was based in San Diego before retiring as a first lieutenant & heading off to his illustrious career as an architect & all around forward thinker in the art of design. Beyond his education, military service & architectural contributions, Mr. Driscoll was a family man. He spent over a decade caring for his first wife Nancy after she was diagnosed with early onset dementia.
A staple in the Philadelphia social scene, in his spare time Mr. Driscoll enjoyed watching the Eagles play & was known for walking the length of Broad Street from Center City to the stadium complex for home games. He also served on several boards including the board of Thomas Jefferson University for six years & other organizations
.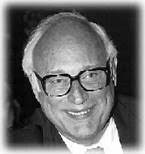 (pictured above: Edward Driscoll)
The collection amassed by Mr. Driscoll & Nancy Driscoll was primarily started in the 1960's, that means many of these pieces have been with the Driscoll's for sixty years. A number of the items come with their original receipts & they all came to Alderfer's from the family home Edward Driscoll built in Chestnut Hill. It features a large collection of American Furniture and Chinese Export Porcelain, including impressive famille rose lotus pieces. The items were primarily purchased from prominent New York and Philadelphia area dealers. Some highlights of note are a Philadelphia Chippendale Side Chair and Secretary. The Secretary is made of walnut & comes in two parts. The top has a pierced serpentine arch and urn finial with glazed doors and gothic muntins which open to an interior of four shelves. It rests on a base of a slant lid desk with a fitted interior of small drawers, cubby holes, and a central prospect door flanked by line inlaid document drawers over four graduated drawers mounted with bail brasses, flanked by carved quarter columns. The whole piece is raised on ogee bracket feet with a carved fan ornament on the center of the skirt. The walnut shell carved Chippendale side chair has a serpentine crest rail with beaded stiles, a pierced carved splat and a gold damask upholstered slip seat & a front seat rail with a carved shell, raised on cabriole legs with shell carved knees & ball & claw front feet & through tenon side rails. There is a mahogany serpentine top card table with a chip-carved top above a conforming frame. The façade is of crotch veneer panels & it is raised on square tapering molded legs with pierced brackets. Built in Newport, Rhode Island, circa 1780-1795. You will also find a mahogany reverse serpentine inlaid chest of drawers with white pine secondary wood. The top edge features barber pole inlay. The item was most likely made in Salem, MA, circa 1775-1800. Beyond furniture there are two incredible rugs. A Serapi carpet made in Northwest Persia, in the early 20th century & a Tabriz carpet with a red ground & all over trellis design in blue & a dark blue main border with interspersed emblems surrounded by guard borders, also made in the early 20th century. For the fine arts collector there is an oil on canvas by Cornelis Van Leemputten, an artist from Belgium & the Netherlands who lived from 1841 to 1902. The piece is titled: "Flock of Sheep with Herder" & measures 18 ½ " high by 28" wide. Frame size: 23 ½ " high by 32 ½ " wide. There are many other fine pieces available to bid on in our Collector's auction. Be sure to view our catalog for an insider look at beautiful pieces available in both auctions by clicking here.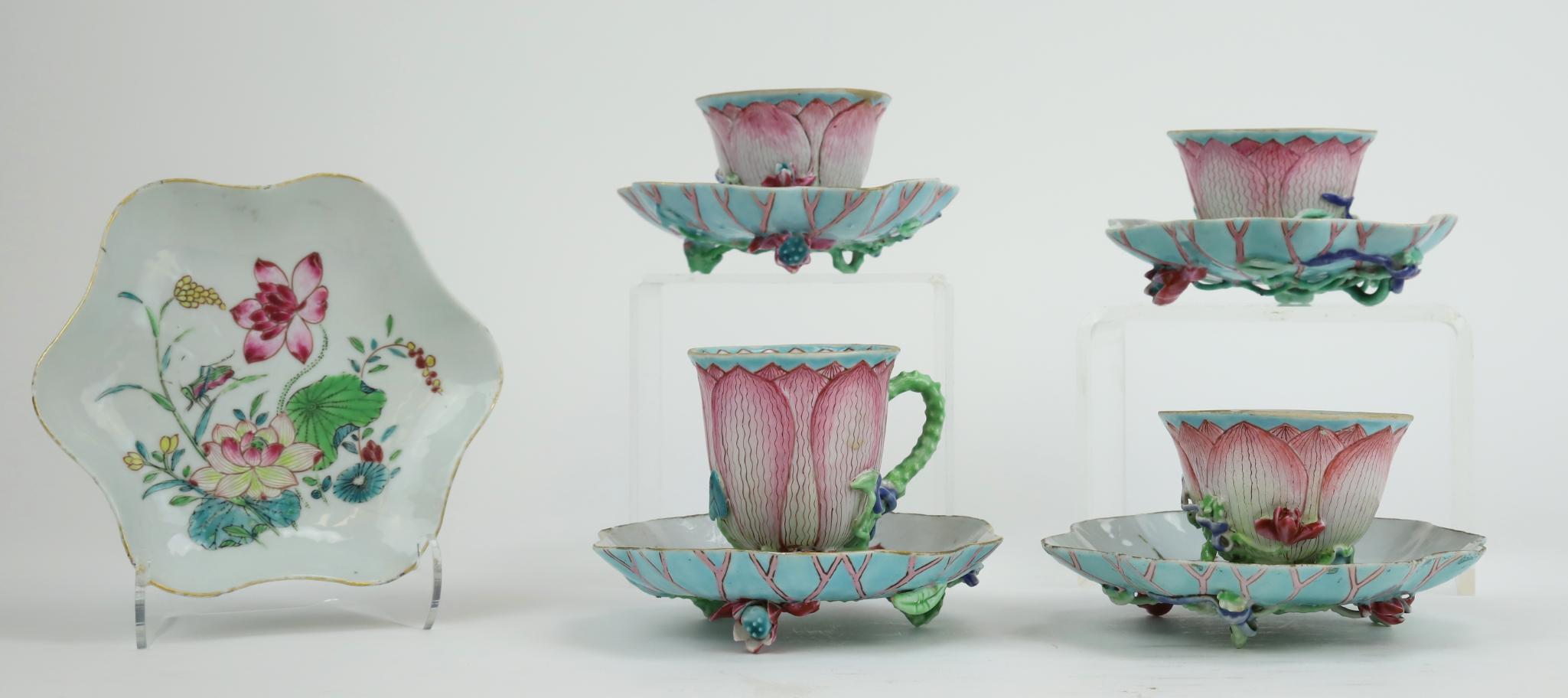 (Pictured above: Rose Lotus pieces)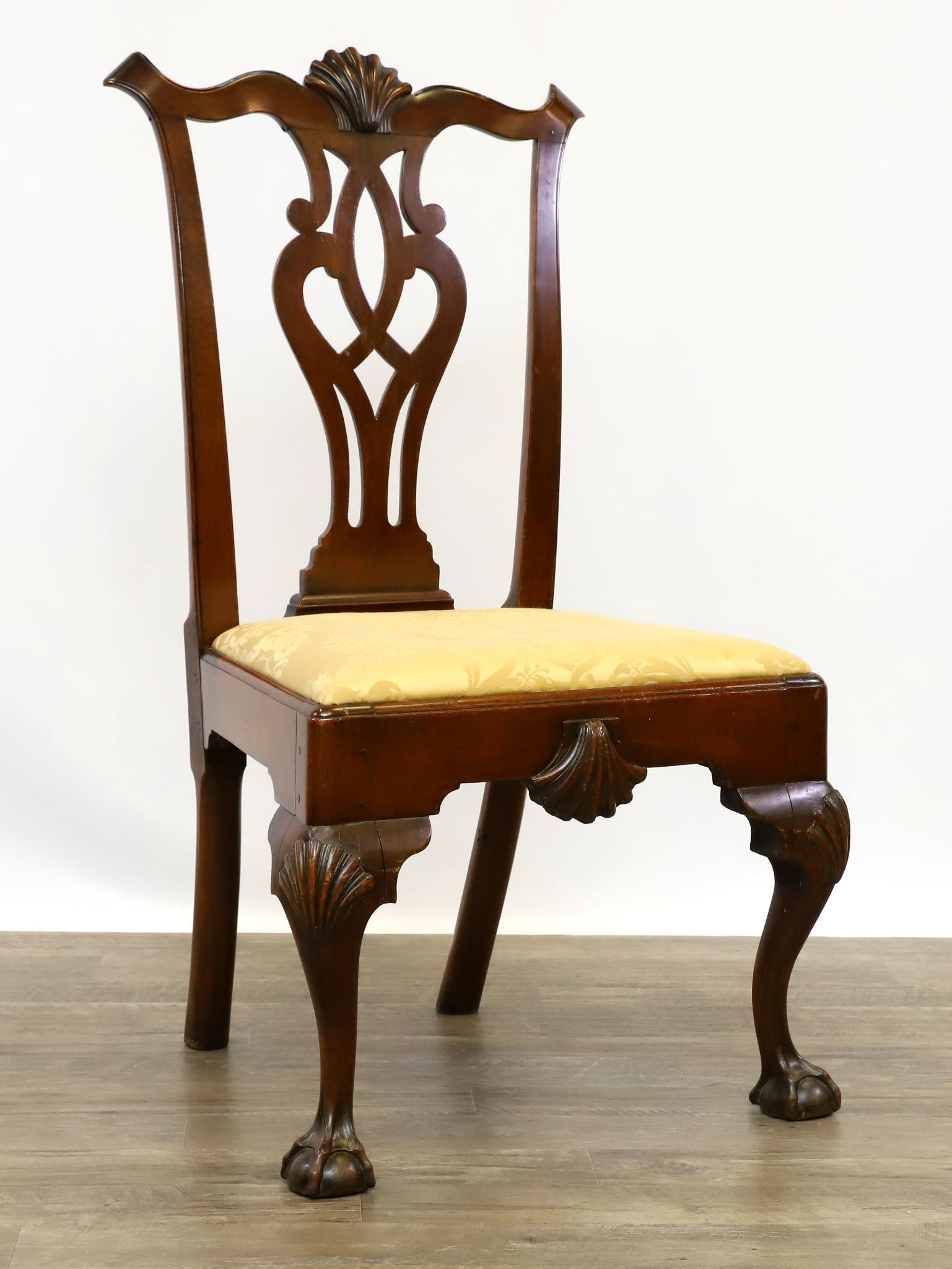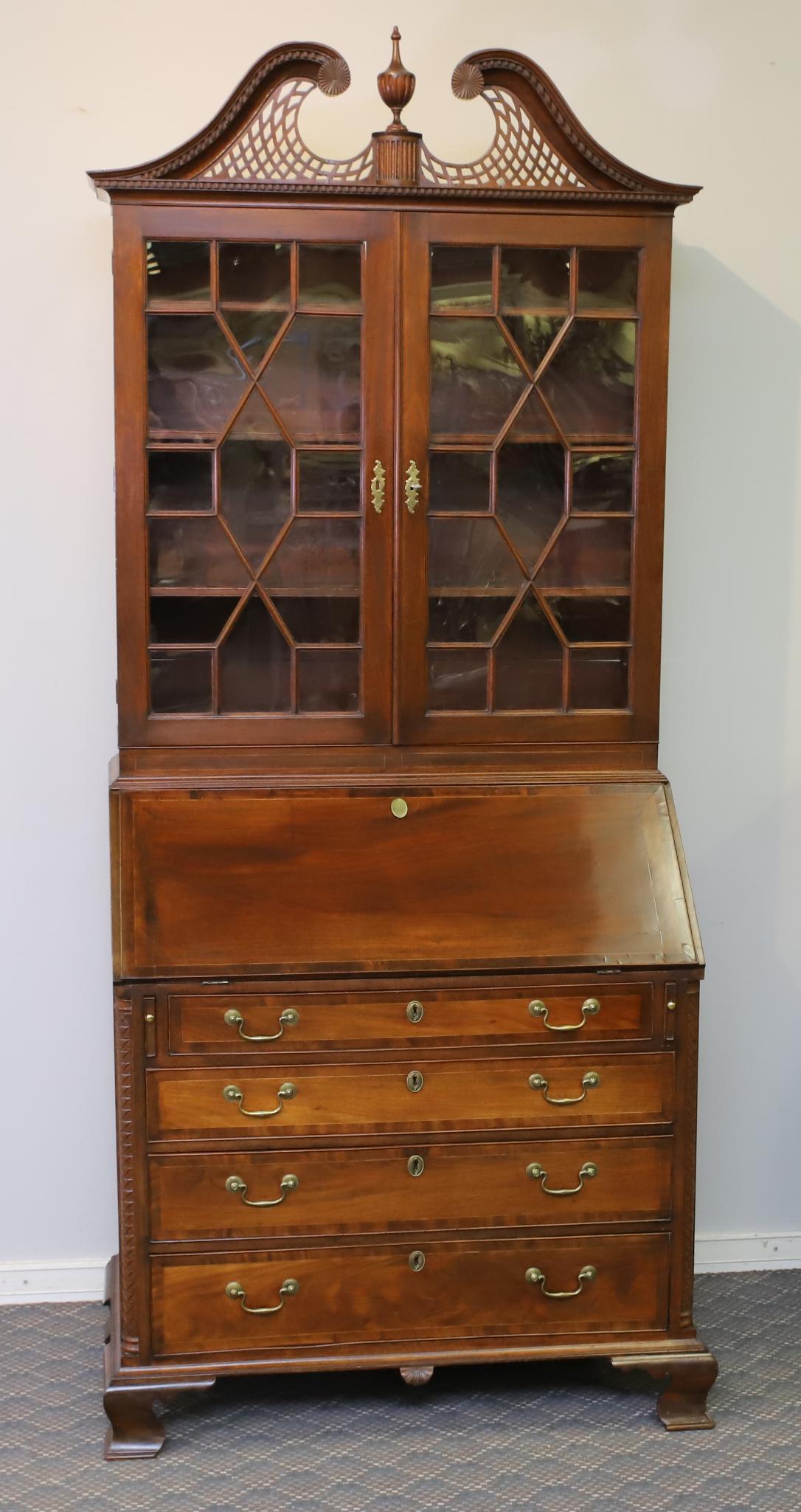 (Pictured above left: Chippendale Side Chair Above right: Chippendale Secretary)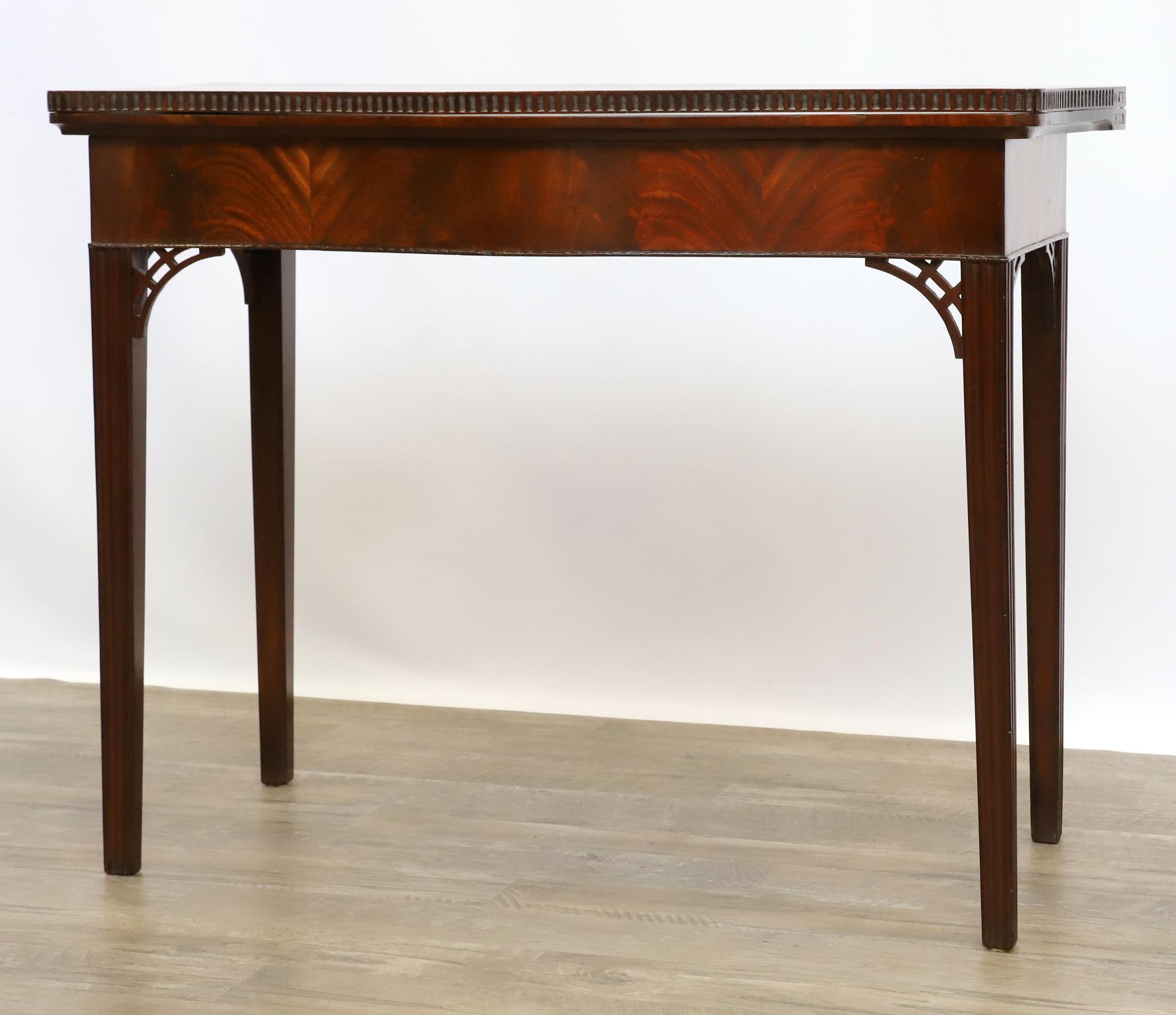 (Pictured above: Serpentine Top Card Table)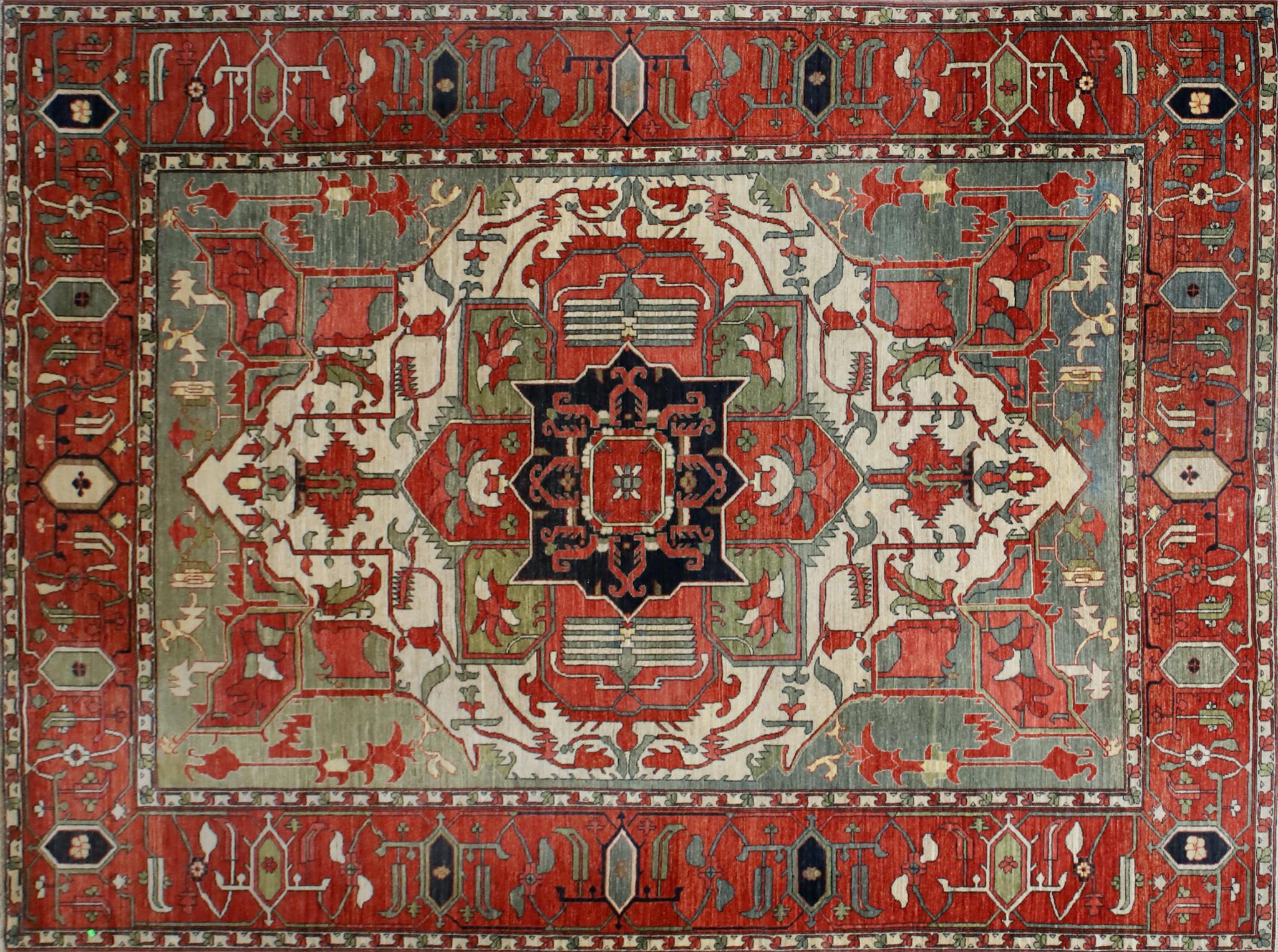 (Pictured above: Serapi Carpet)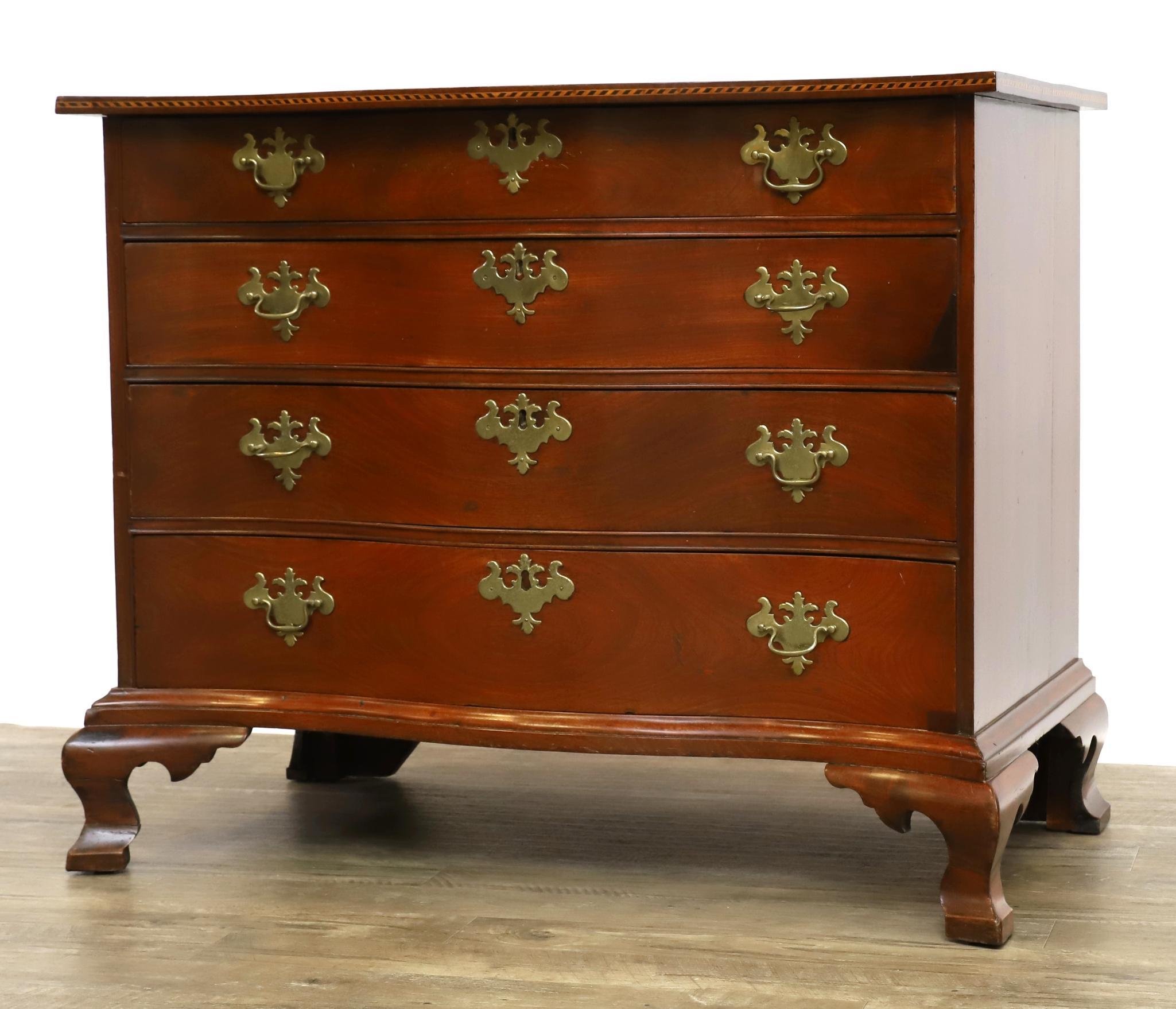 (Pictured above: Reverse Serpentine Inlaid Chest of Drawers)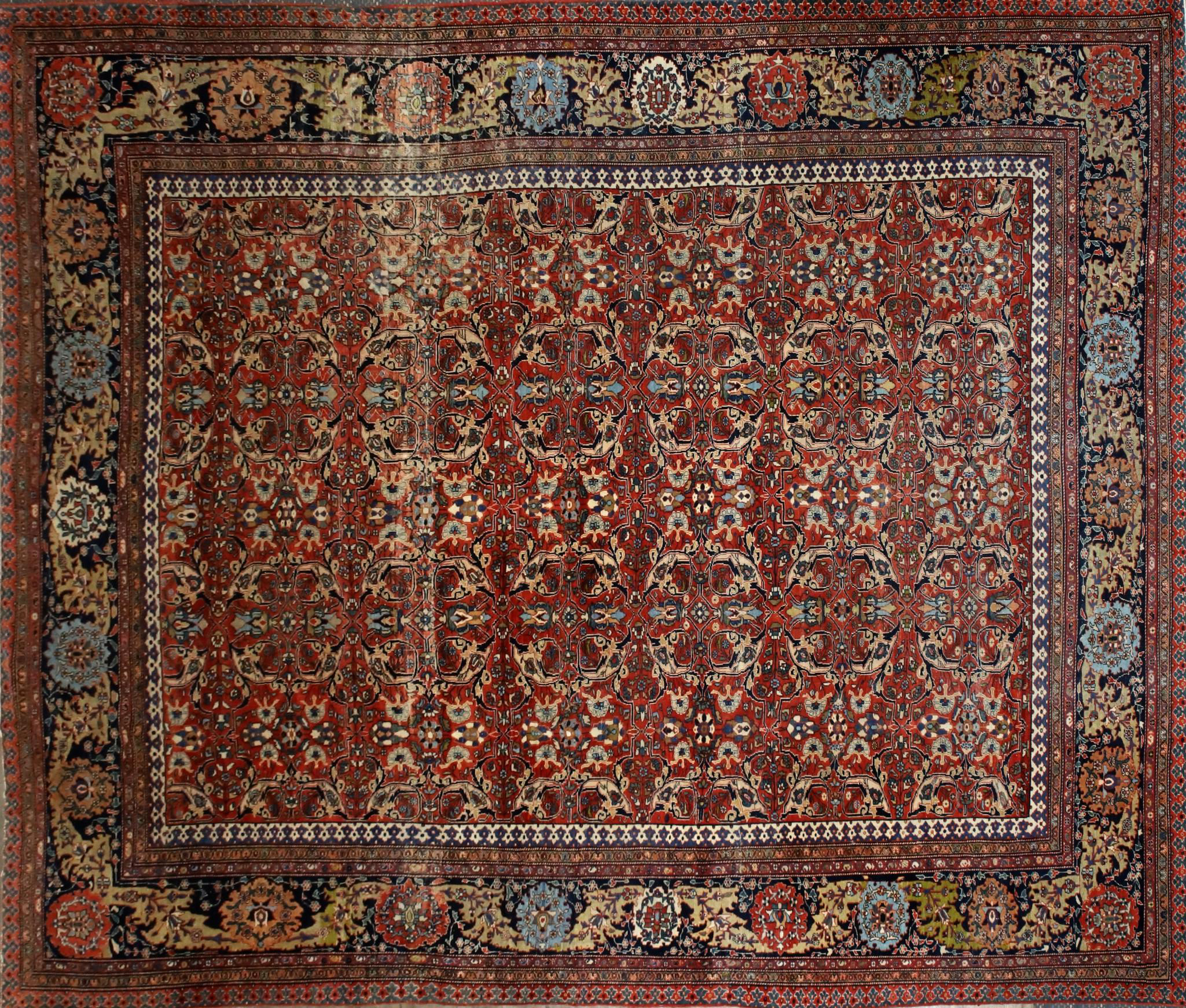 (Pictured above: Tabriz Carpet)
---