Joseph Christian Leyendecker: Father of the Arrow Collar Man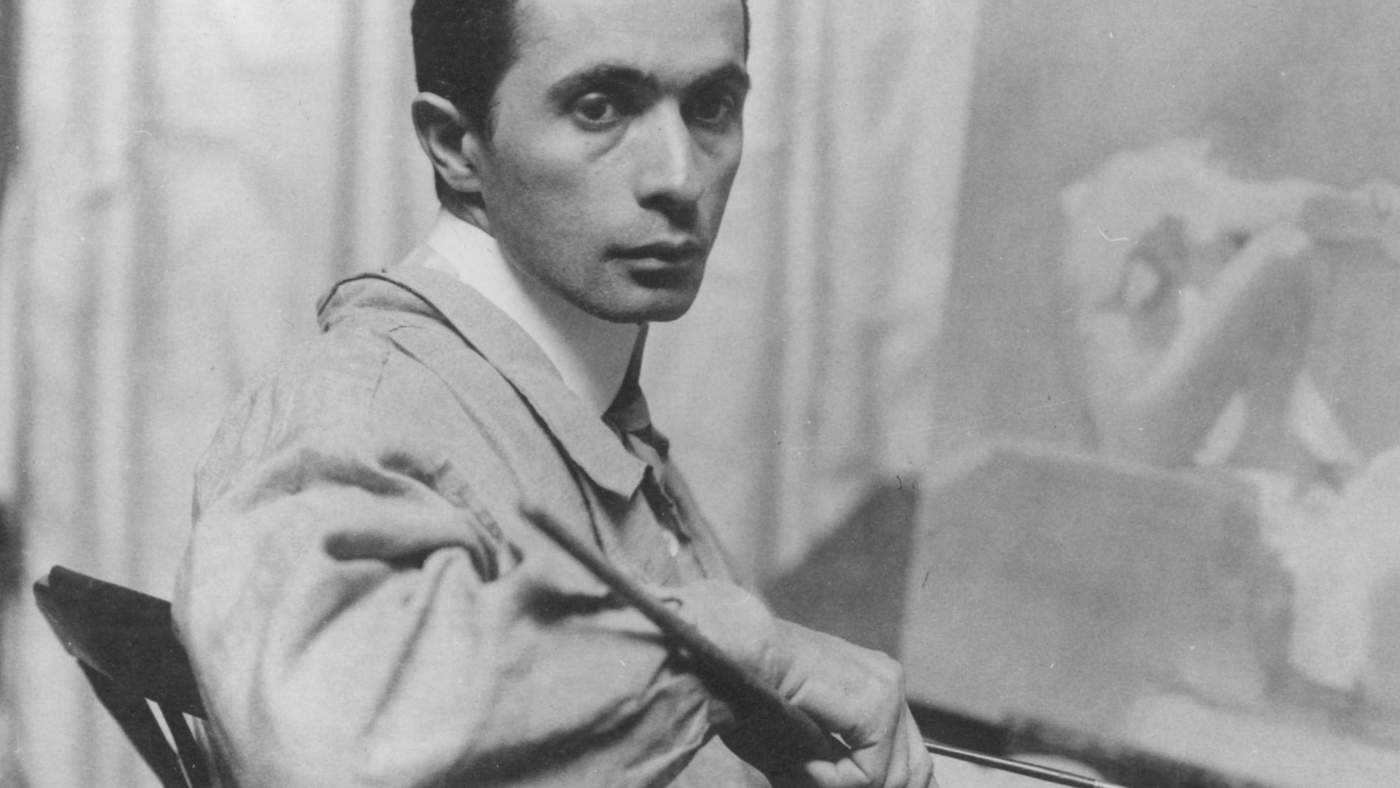 Joseph Christian Leyendecker, German American illustrator, may be known to you due to his famous illustrations on the covers of The Saturday Evening Post. In fact, you might not even be aware that you have an been an admirer of his illustration work, possibly mistaking his work for Norman Rockwell's Post covers. However, his work came before Rockwell, and Leyendecker was the one responsible for making The Post an iconic publication.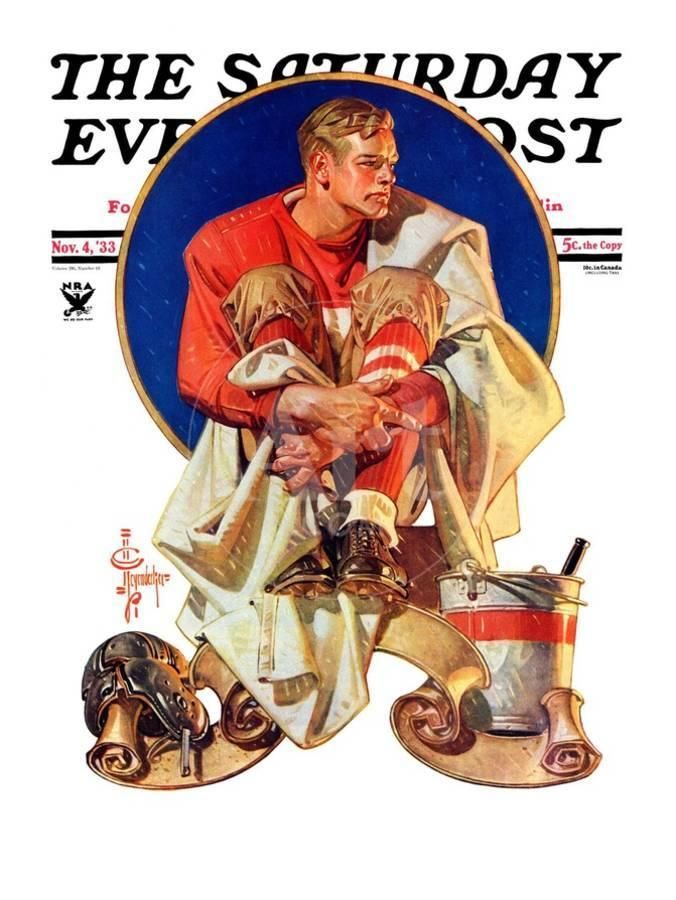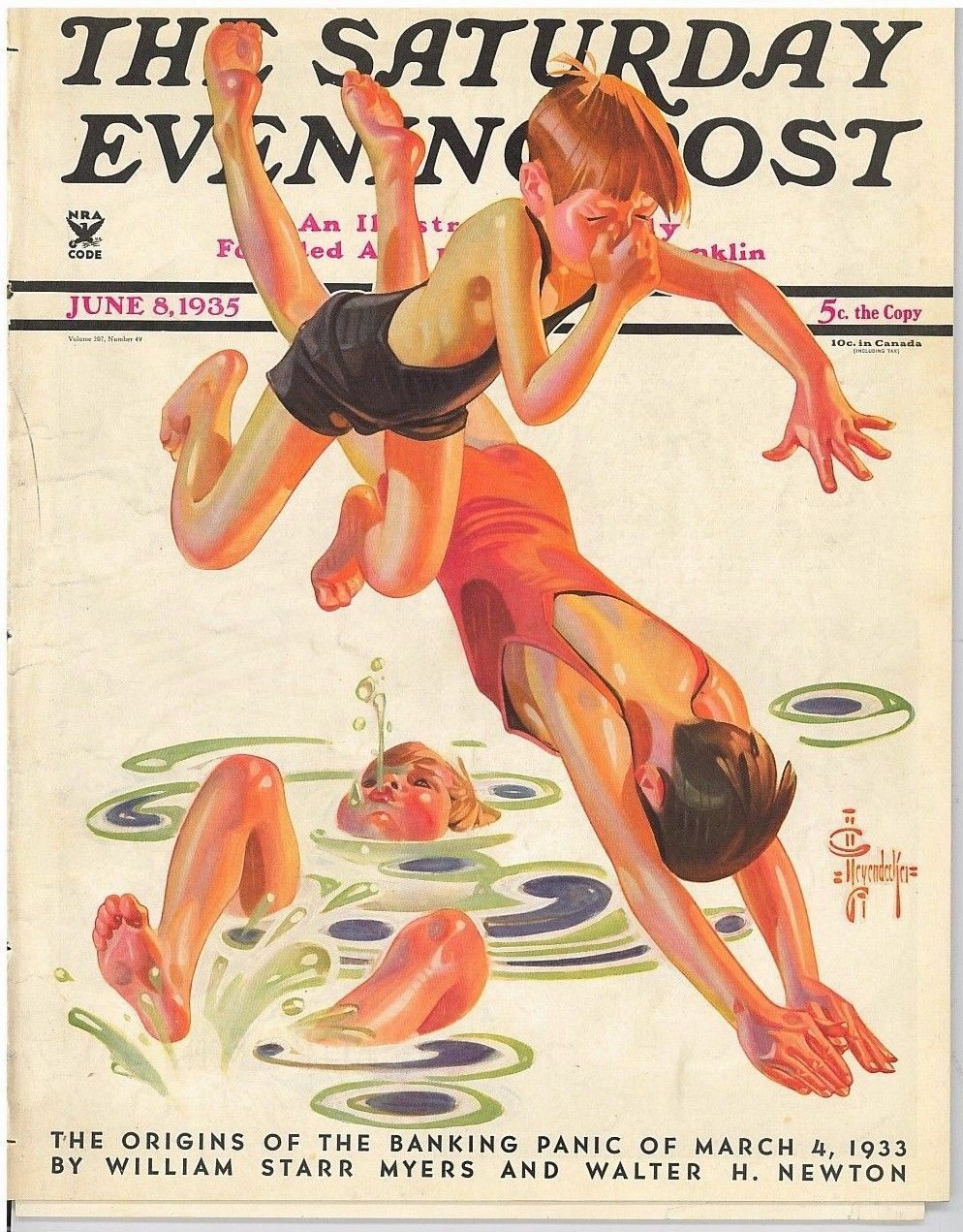 The Saturday Evening Post, J.C. Leyendecker cover art, 1933 & 1935
J.C. Leyendecker emigrated to the United States from Germany with his family in 1882, at the age of 8. They settled in Chicago. He began apprenticing as an illustrator at an early age with J. Manz & Co. Engraving in Chicago. When he was 19, he created illustrations for a client's private bible. This allowed his career to blossom and sparking the desire to really elevate his craft. He studied at The Académie Julian in Paris and exhibited at The Salon Champs de Mars in 1897.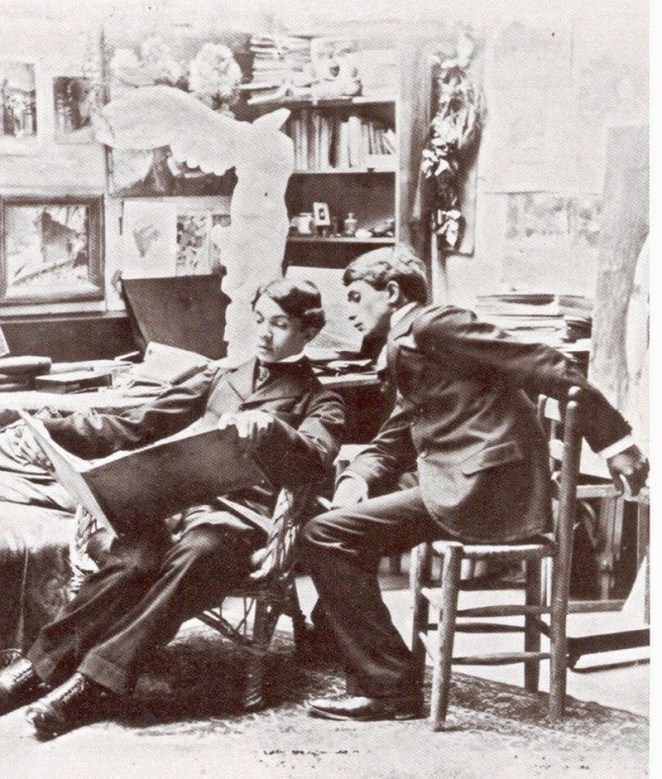 Joseph and his brother Frank, Paris, 1897
Leyendecker was the pioneer of making magazine illustration, specifically covers, into a celebrated art form. Through his cover illustrations he was able to connect with the audience, enhancing the allure of the everyday human experience. He illustrated 322 Saturday Evening Post covers, 48 Collier's magazine covers and countless others, including for American Weekly. (The Geeky Nerfherder)
He took an illustrator position at the Cluett, Peabody & Co. in 1905. It was here that he invented the Arrow Collar Man. He was well-known for his artistic formation of the male form, allowing his masculine illustrations to depict men as sporty and cultured at the same time. The Arrow Collar man created an iconic image that elevated the menswear company to increase to $32 million in sales. His strong models defined manhood in a way that had never been done in the past. His lover and lifelong partner, Charles Beach, was the model for many of his male illustrations.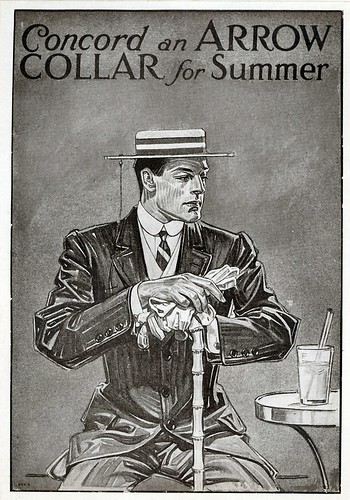 Arrow Collar advertisement, c. 1910 (Getty Images)
While making men's fashion an exciting commodity through the late twenties with the Arrow Collar Man, he also created clothing illustrations for the House of Kuppenheimer, Interwoven Stocking Company, Cooper Underwear Company and more. In addition to menswear illustrations, he assisted in other product advertising campaigns for automobiles, soups, cigarettes, and Kellogg's Corn Flakes. The creations in his inventive world of beauty and tailored sophistication even influenced fashion and settings in works such as, The Great Gatsby.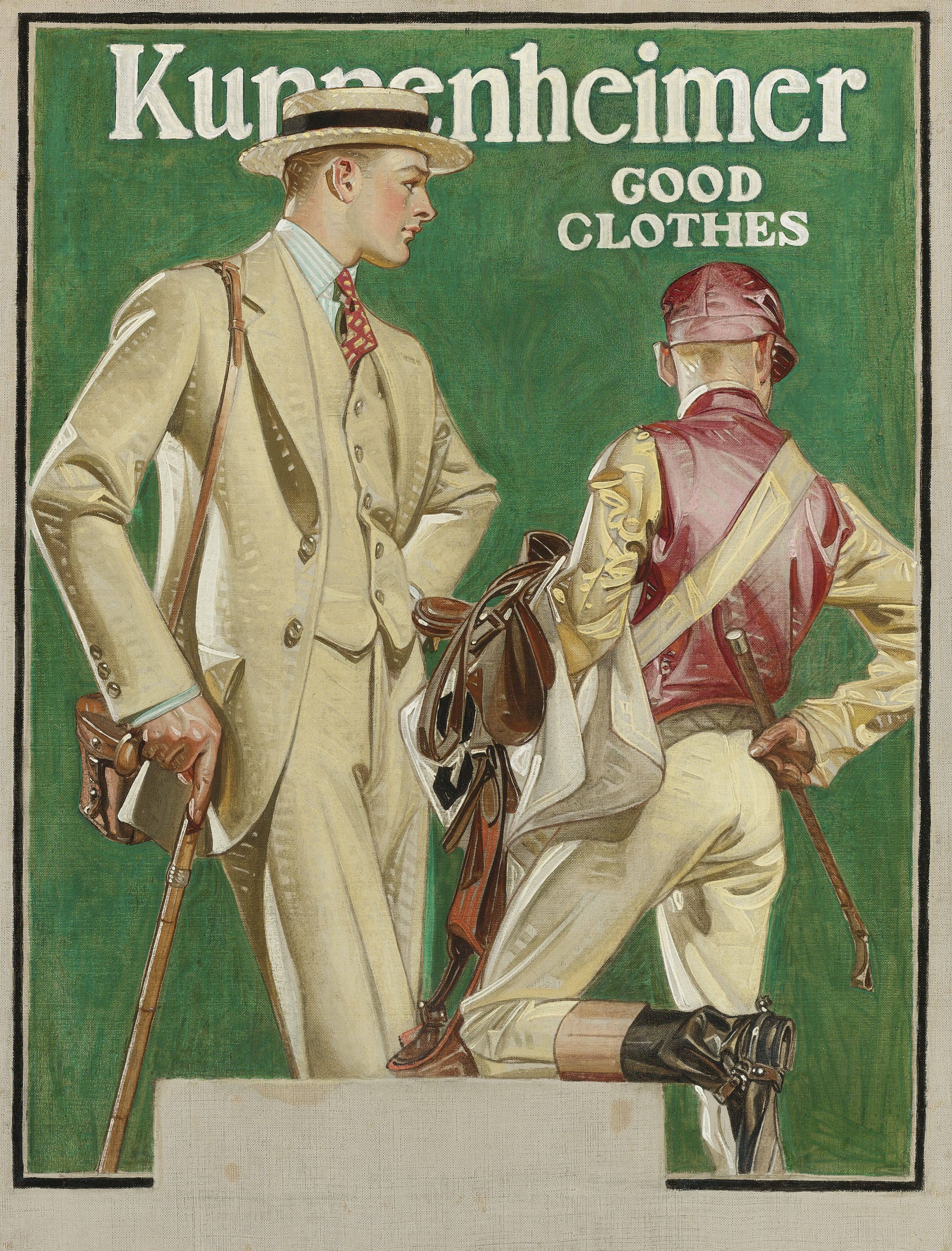 Kuppenheimer Clothing advertisement, c. 1925
During World War I, JC Leyendecker painted illustrations for war bond campaigns, dozens of images were on posters revered nationwide.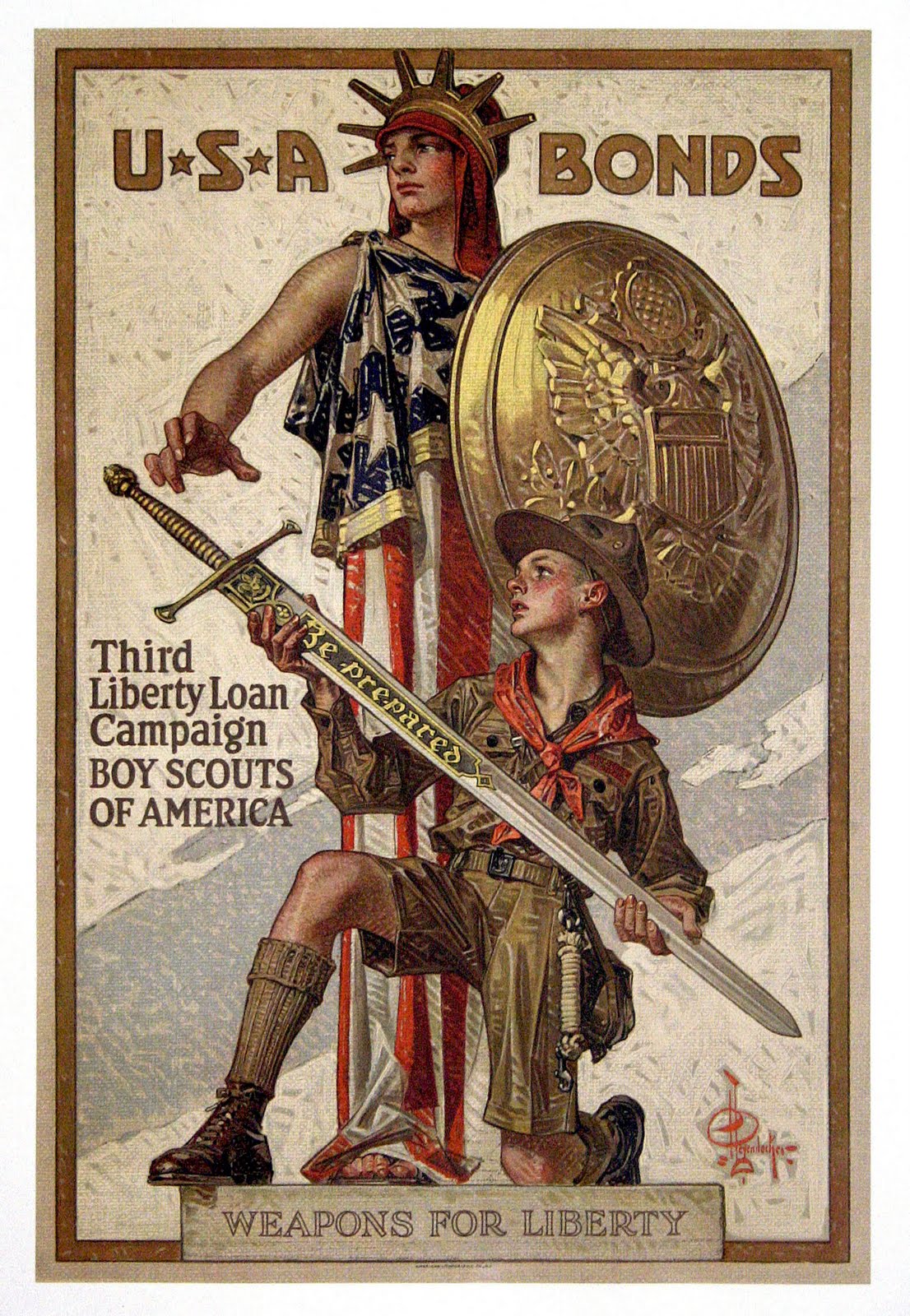 WWI Poster, 1917
His contribution to the war effort during World War II was for the Timken War Bond Campaign, making paintings, including Don't Let MacArthur Down – Buy War Bonds. This piece of artwork consisted of three different compositions that were all published nationally.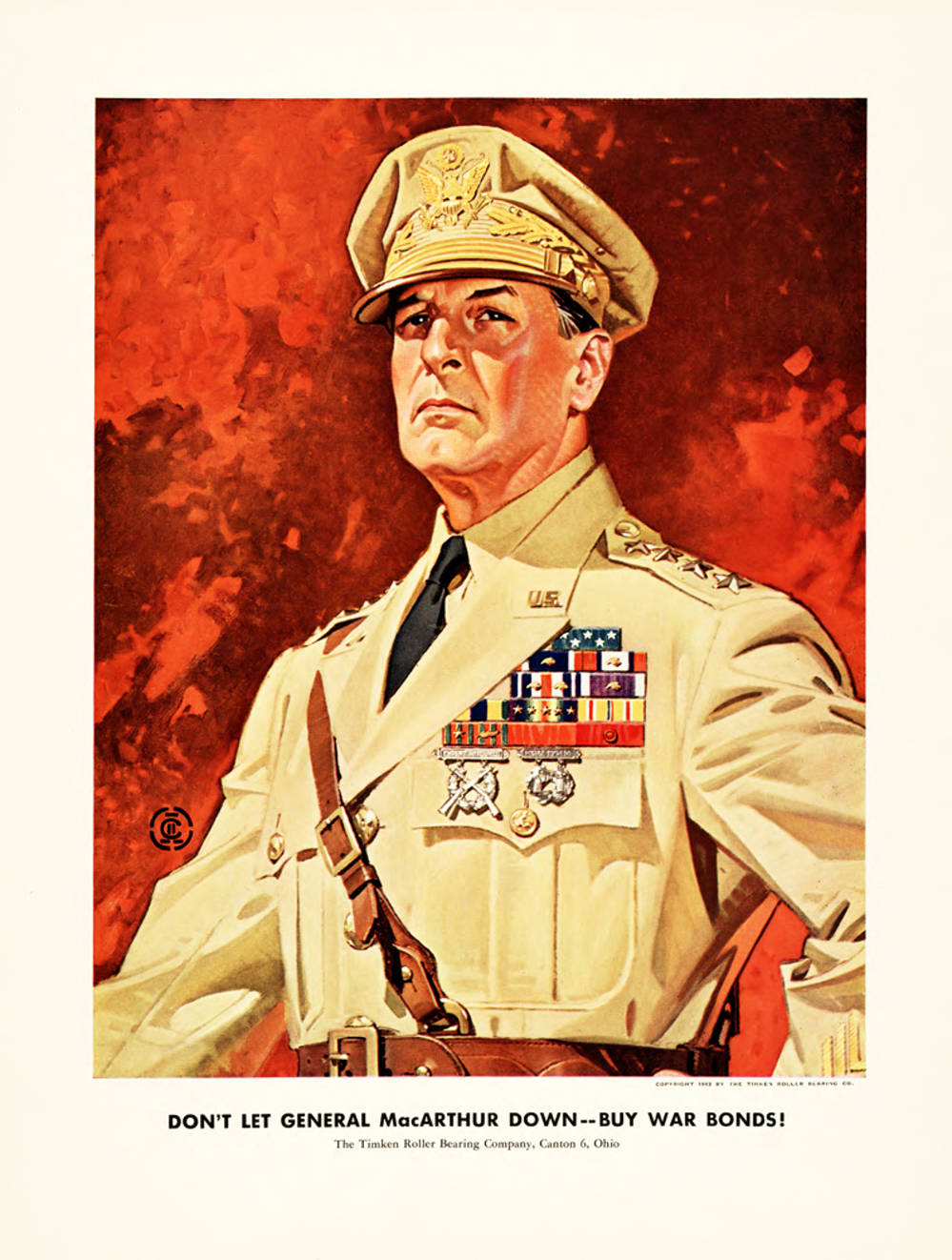 Timken War Bond Campaign (Pritzker Military Museum & Library)
Post-WWII, Leyendecker was commissioned to create a series of posters for Amoco Gas. These poster illustrations were used to create advertising ink blotters – a popular form of advertising that were used as giveaways by insurance companies, banks, and merchants. This series was call Amoco Gas Baby Blotters; they were produced from 1941-1950. (Petroleum History)
He lived a quiet life in New Rochelle, New York with his sister Mary and partner Charles Beach. He was not a lover of public engagements. However, he had a knack for entertaining and was known for his boisterous parties. In 1951, he died of a heart attack at his home. Norman Rockwell, who he had developed a deep friendship with during their years at The Post, and three of his former male menswear models served as pallbearers at his funeral – only five people in total attended. Unfortunately, much of his life's work was sold in a yard sale and auction curated by his sister and partner in the gardens of his New Rochelle home, some for less than $75 a piece.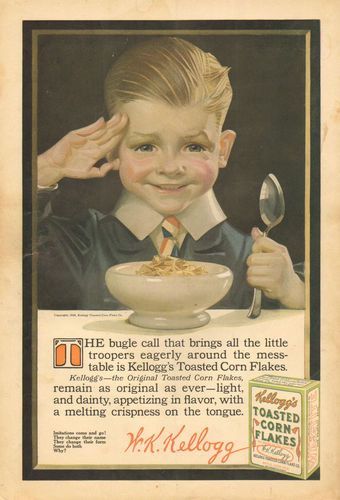 Kellogg's Toasted Corn Flakes, J.C. Leyendecker, 1916
On March 10, 2022 in our Alderfer's Fine Art Auction, customers will have the opportunity to acquire original works by Joseph Christian Leyendecker including an oil on canvas study of General Douglas MacArthur and three Amoco Gas mixed media works.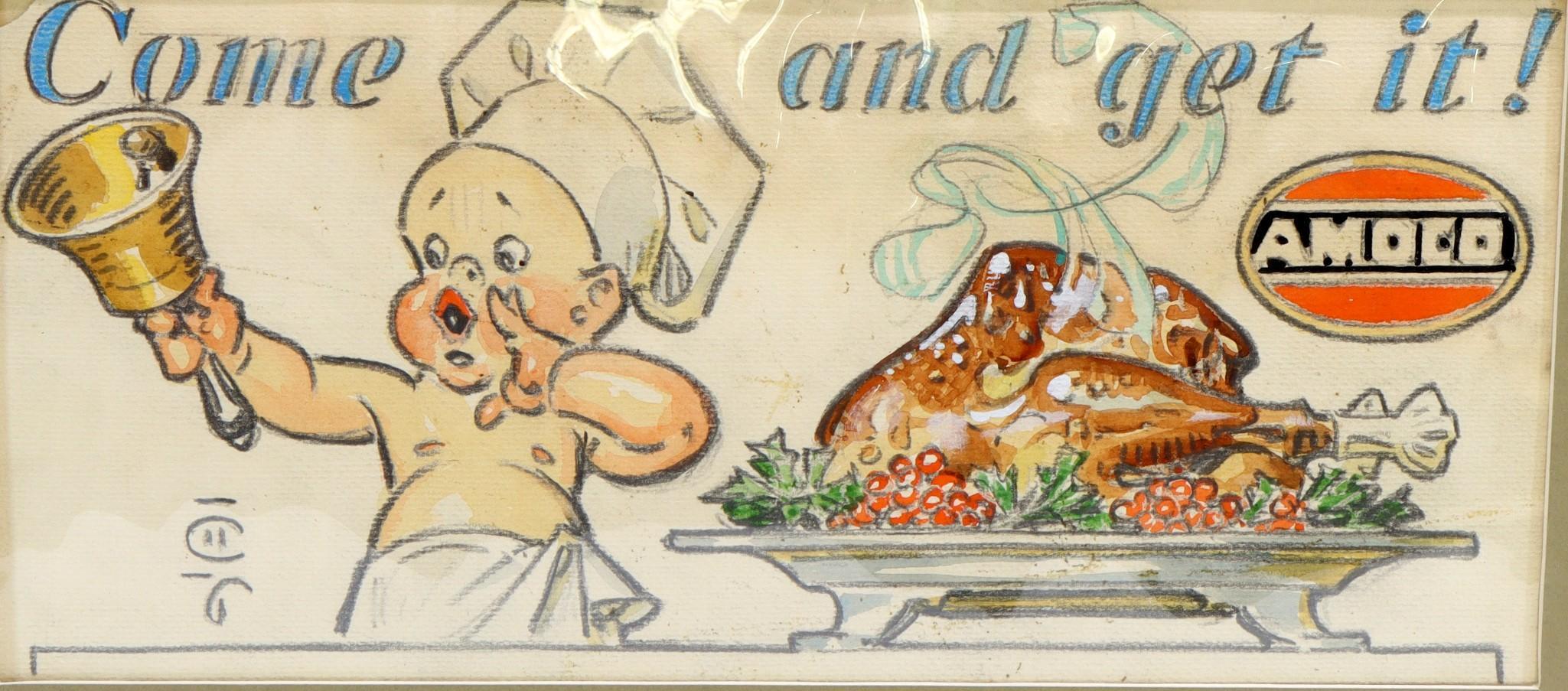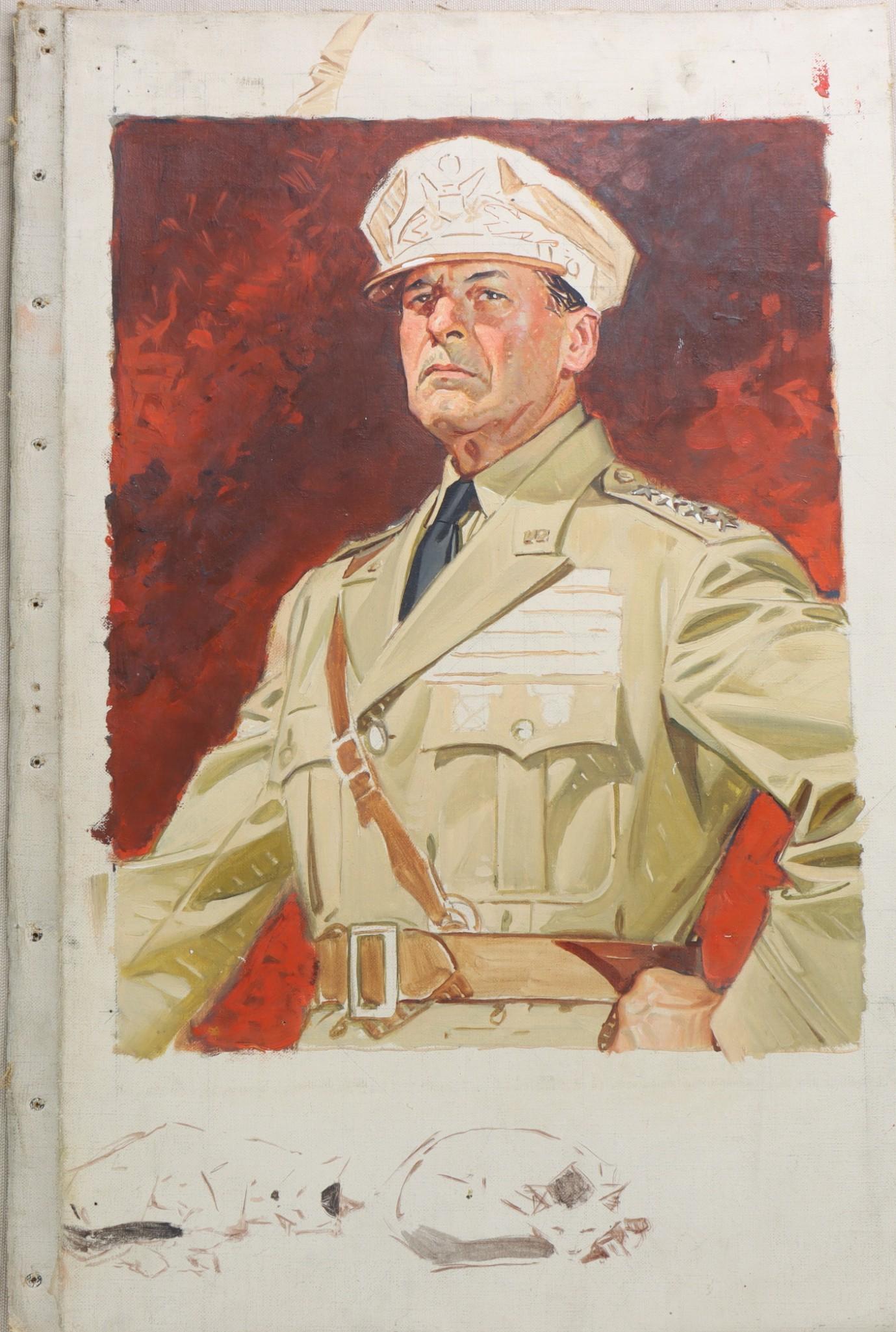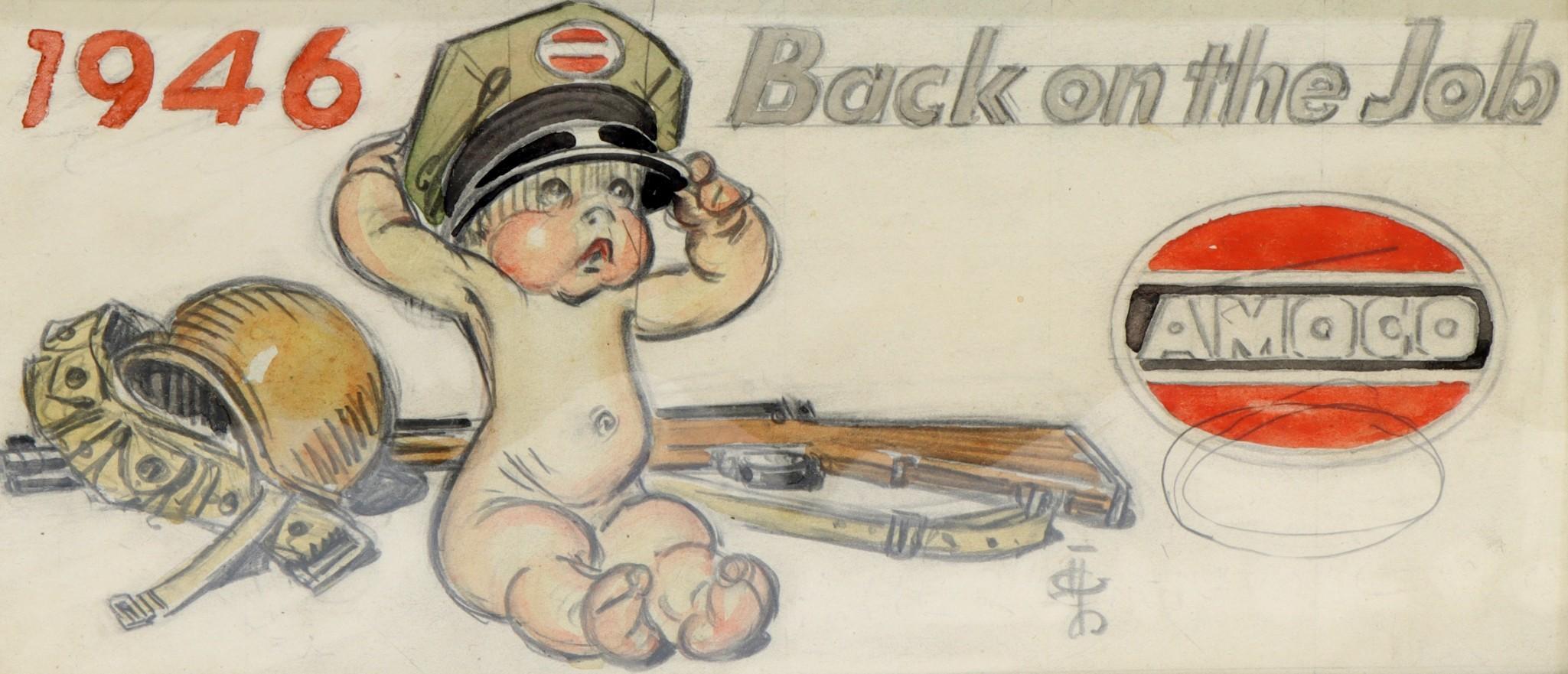 Alderfer Auction, Joseph C. Leyendecker. two Amoco Gas studies & MacArthur original study, Lots 2223, 2221, 2222
Written by Melissa A. Jay
---