Record Breaking Fine Arts Event at Alderfer Auction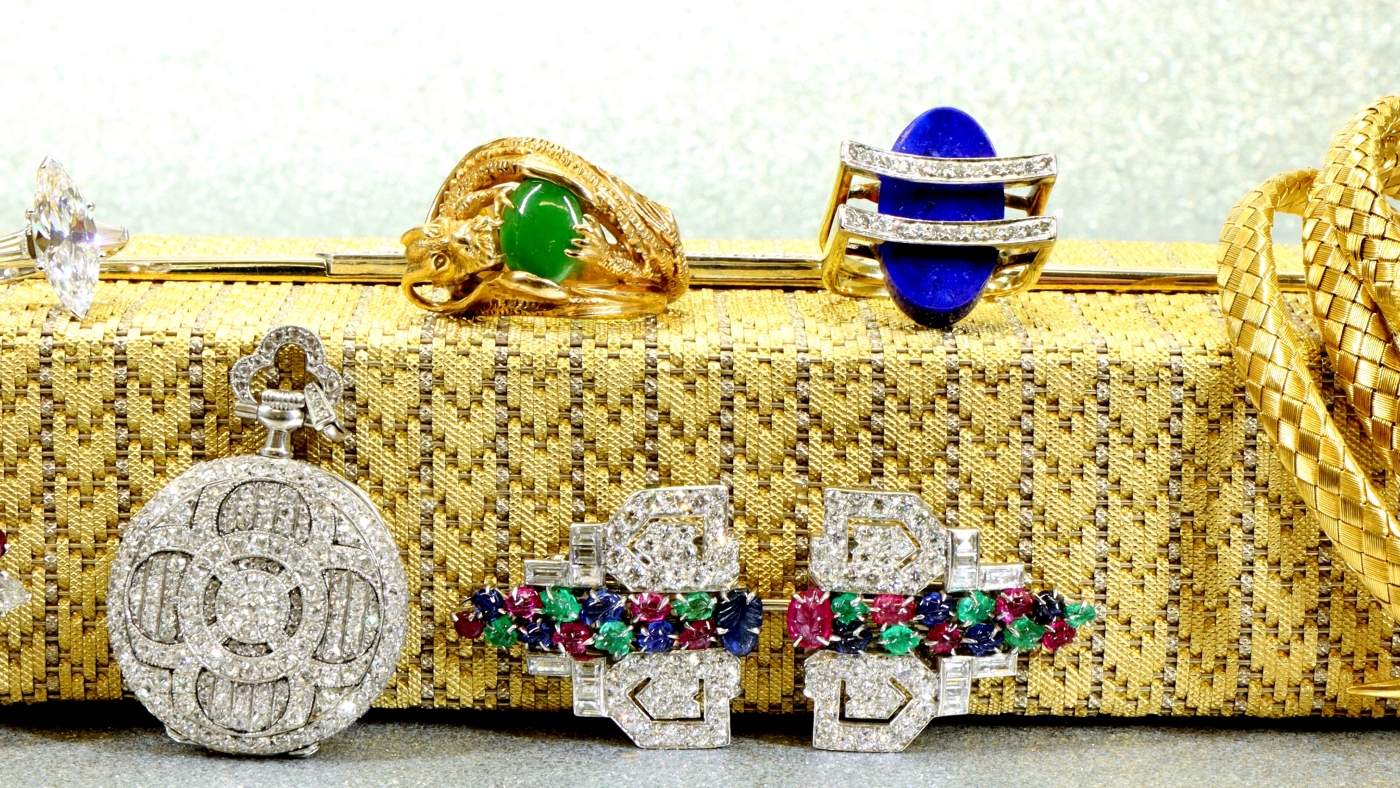 Alderfer Auction had an exciting four-day Fine Arts event last week with total sale prices reaching record breaking totals! The four auctions took place on multiple online platforms with bidders registered from around the world. The Alderfer staff members were busy taking international phone bids from places such as Lebanon, Finland, and Turkey. Each day offered something different, beginning with a much-anticipated Fine Gold Coins Auction.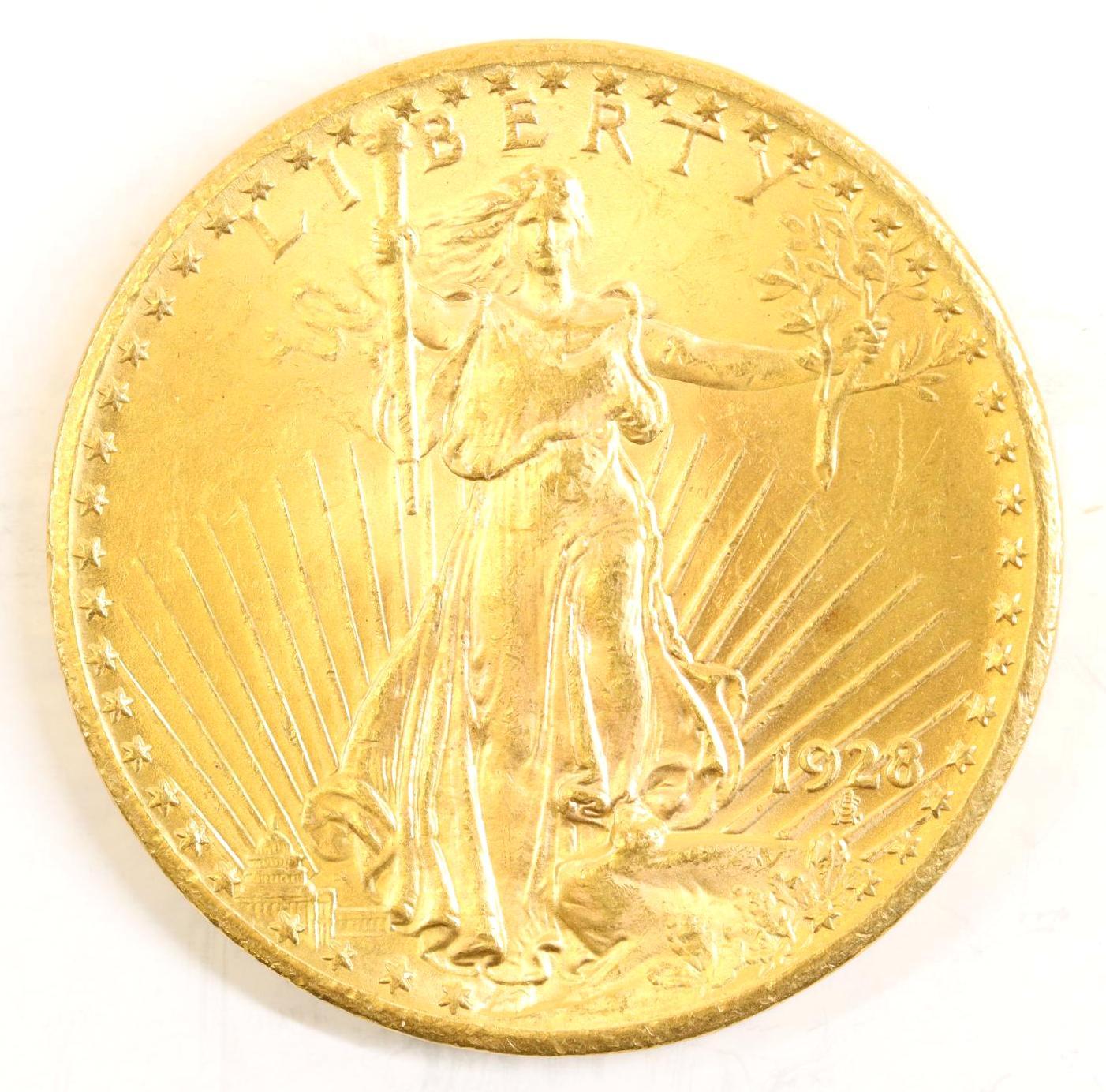 $20 St. Gaudens Gold Coin, Lot 34. Sale Price: $2,070.00 Image by Alderfer Auction
The collection consisted of Mexico Gold Coins, Saint-Gaudens Gold Coins, and $20 Liberty Gold Coins. Overall, the auction contained over 100 ounces of gold! The gold streak continues after a successful auction back in November where Alderfer's sold an 1810 $5 Draped Bust Gold Coin for over $28,000.00!
The second day of the event featured Fine Jewelry and Objects of Vertu. There were spectacular items featured in this auction from names such as Cartier, Patek, Tiffany & Co., and Hermes. Taking the spotlight in the jewelry category was a sparkling Patek Philippe & Cie Diamond Pendant Watch, handcrafted in Geneva, Switzerland. The open face platinum case, bow, and enhancer bail were all lavishly decorated in round, rose, mine, and European diamonds.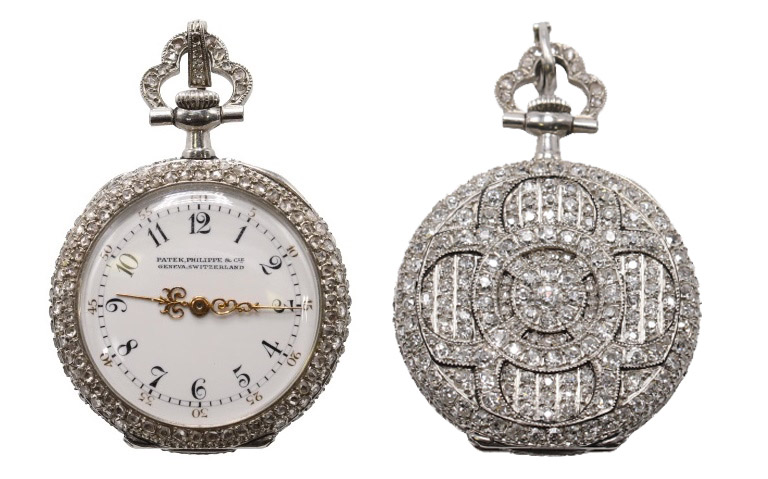 Patek Philippe & Cie Diamond Pendant Watch, Lot 3109. Sales Price: $24,000.00 Image by Alderfer Auction
An inspiring addition to the jewelry auction this year were objects of vertu. This category included a Cartier 18k Gold and Diamond Clutch. The clutch featured an engine-turned basket weave design of white and yellow gold with gold borders and a diamond bar at the closure set in platinum with approximately nineteen brilliant cut diamonds. The clutch is a stunning example of what's possible when an artist works with precious metals. The difficulty is in determining whether this is a fashion accessory or a piece of art. We'll let you decide.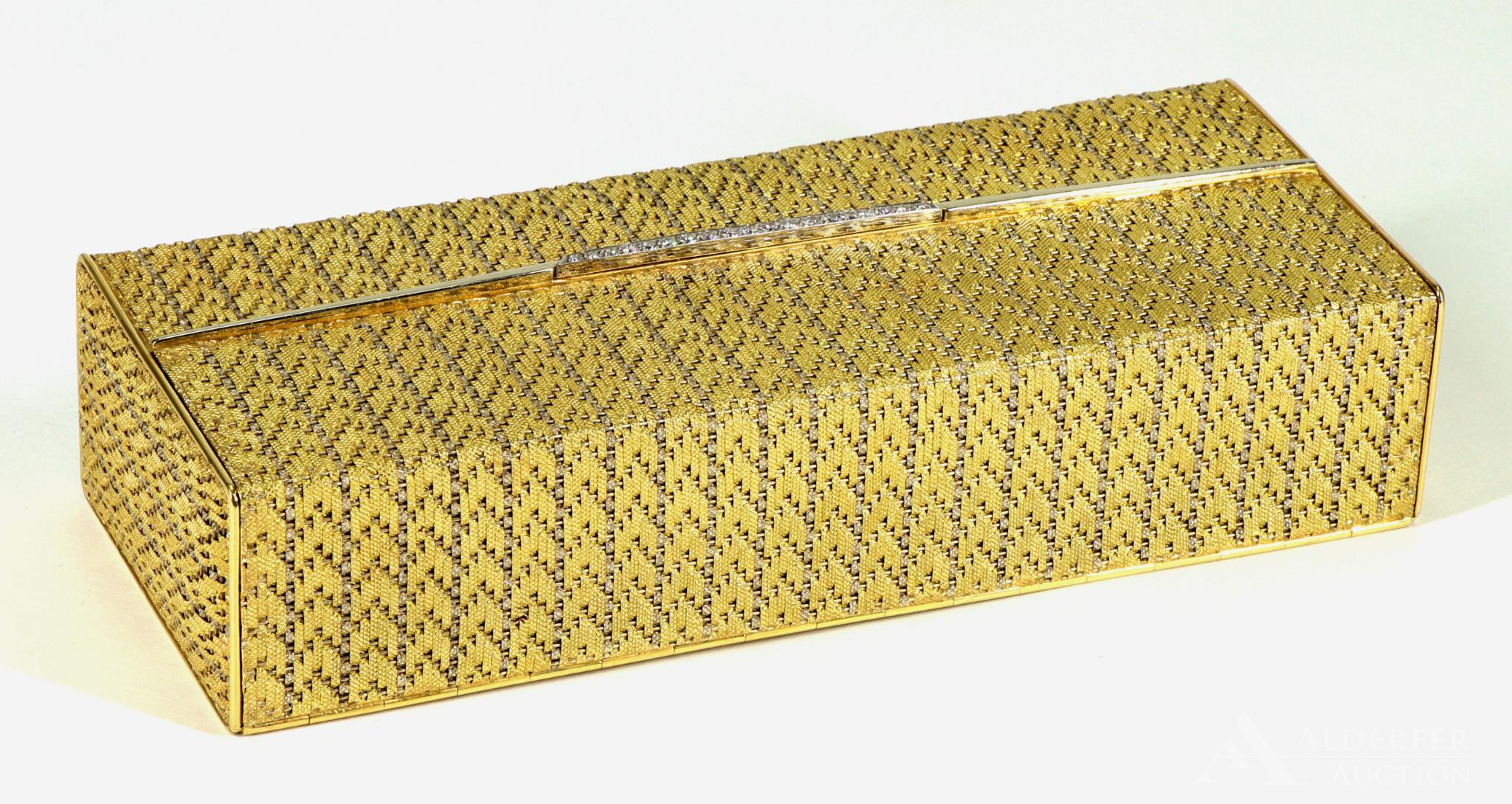 Cartier 18k Gold and Diamond Clutch, Lot 3168. Sales Price: $19,200.00 Image by Alderfer Auction
Day Three featured Fine and Decorative Art ranging from coveted Walter Baum paintings, Danish furniture, and décor including Lalique vases, Russian Icons, silk Persian rugs, and bronze sculptures. Highlighted in this auction was a Paavo Tynell Floor lamp. Paavo Tynell (1890-1973), the Finnish industrial designer, was known as "the man who illuminated Finland." His revolutionary designs during the 20th century changed lighting solutions not just in Finland but throughout the world. This floor lamp, model no. 10506 from the "Concerto" series, realized an outstanding $75,000.00 to an international bidder in Paris.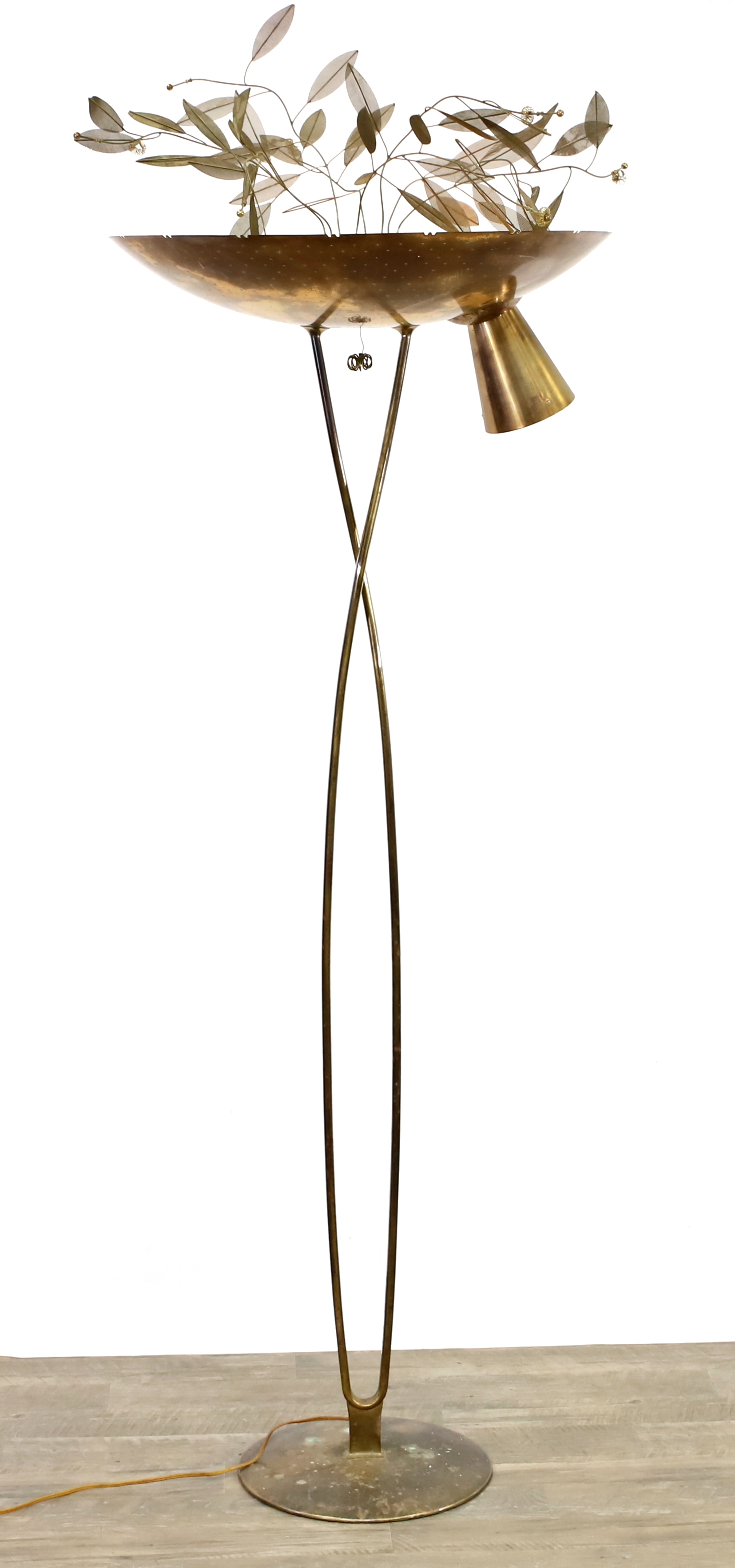 Paavo Tynell "Concerto" Series Floor Lamp, Lot 4053. Sales Price: $75,000.00 Image by Alderfer Auction
A collection of Russian Icons was also featured from the Estate of Julius and Anna Herz of Riegelsville, Pa. Anna Herz was the head of Modern Foreign Languages at Lehigh University and became the first woman department chair in Lehigh's history. Their collection of Icons was curated during Anna's many travels abroad with colleagues and alumni from the University. Topping the charts was an Imperial Russian Presentation Icon of Saint Nino with enamel silver riza on tempera. This stunning example of artistry and religious tradition realized $36,000.00.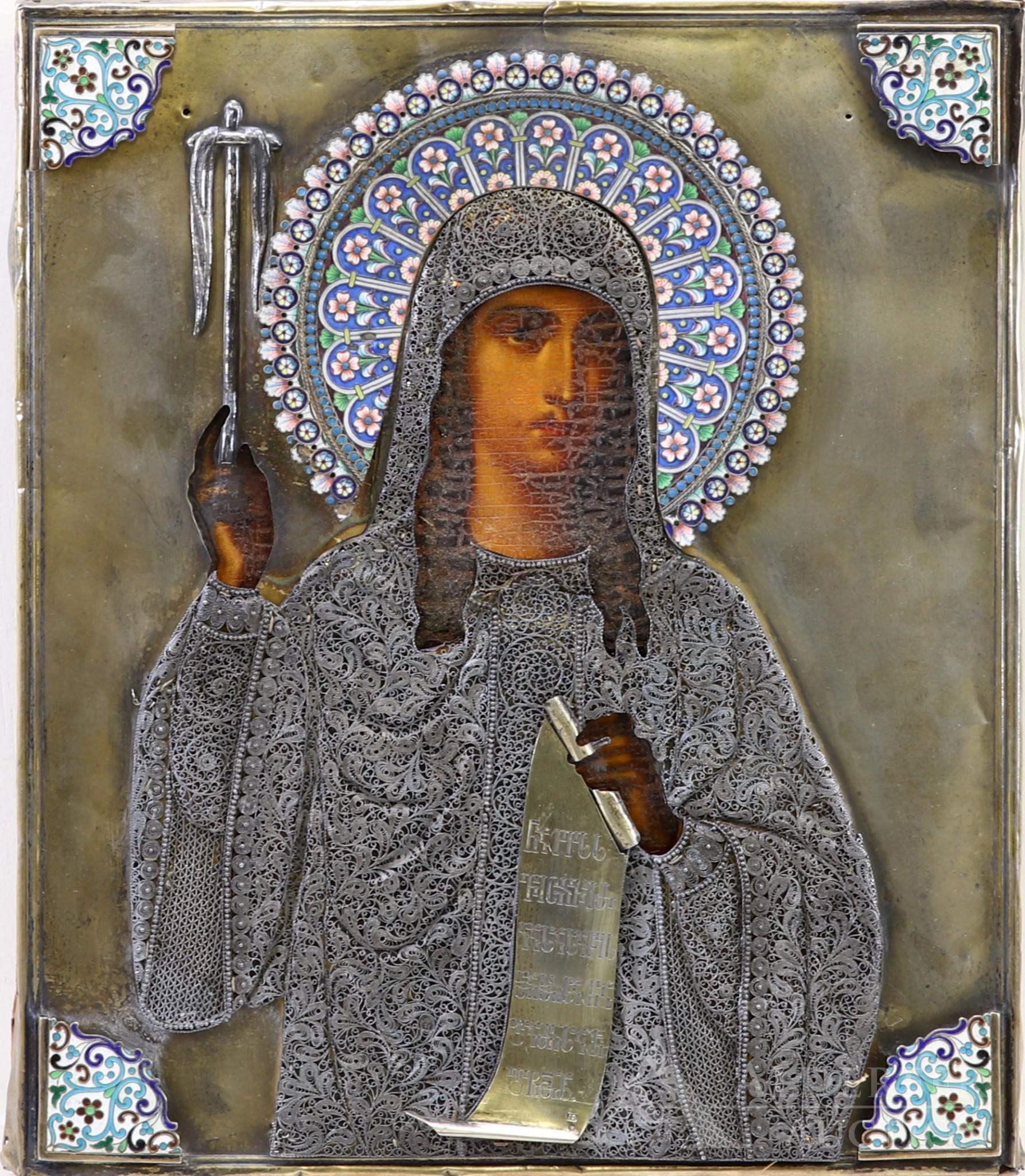 Russian Icon, Enamel Silver Riza on Tempera, Saint Nino, Lot 4005. Sales Price: $36,000.00 Alderfer Auction
The week concluded just in time for the holidays with a Fine Wine and Spirits Auction featuring selections of Chateau LaFite-Rothschild, Petrus Pomerol Grand Vin Wine, and a Glenfiddich Sterling Silver Stag's Head Barrel single malt Scotch Whisky.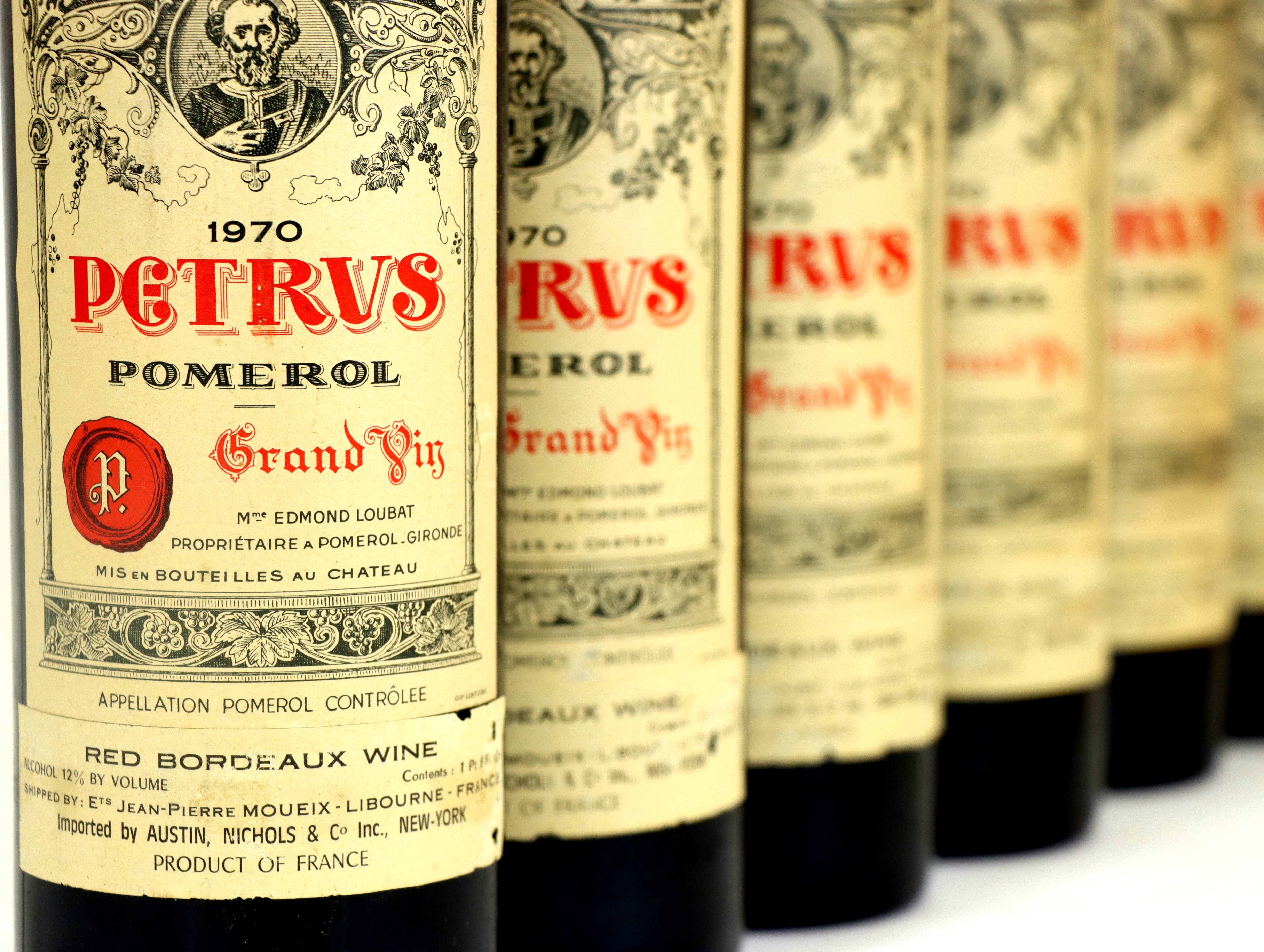 Petrus Pomerol Grand Vin Wine 1970 (1 bottle), Lot 5021. Sale price $1,440 Alderfer Auction.
The four-day event was a satisfying conclusion to the year 2021. Thankfully, the year is not over yet. There is still more to come at Alderfer Auction through the end of the year including a Vehicle Auction, The Estate Auction of Julius and Anna Herz, and an exciting display at the Gun Show at the Greater Philadelphia Expo Center in Oaks.
Written by Hayley Schaffer
---