Artist Spotlight | The Artistic Duo of Richard Rogers & Mary Bean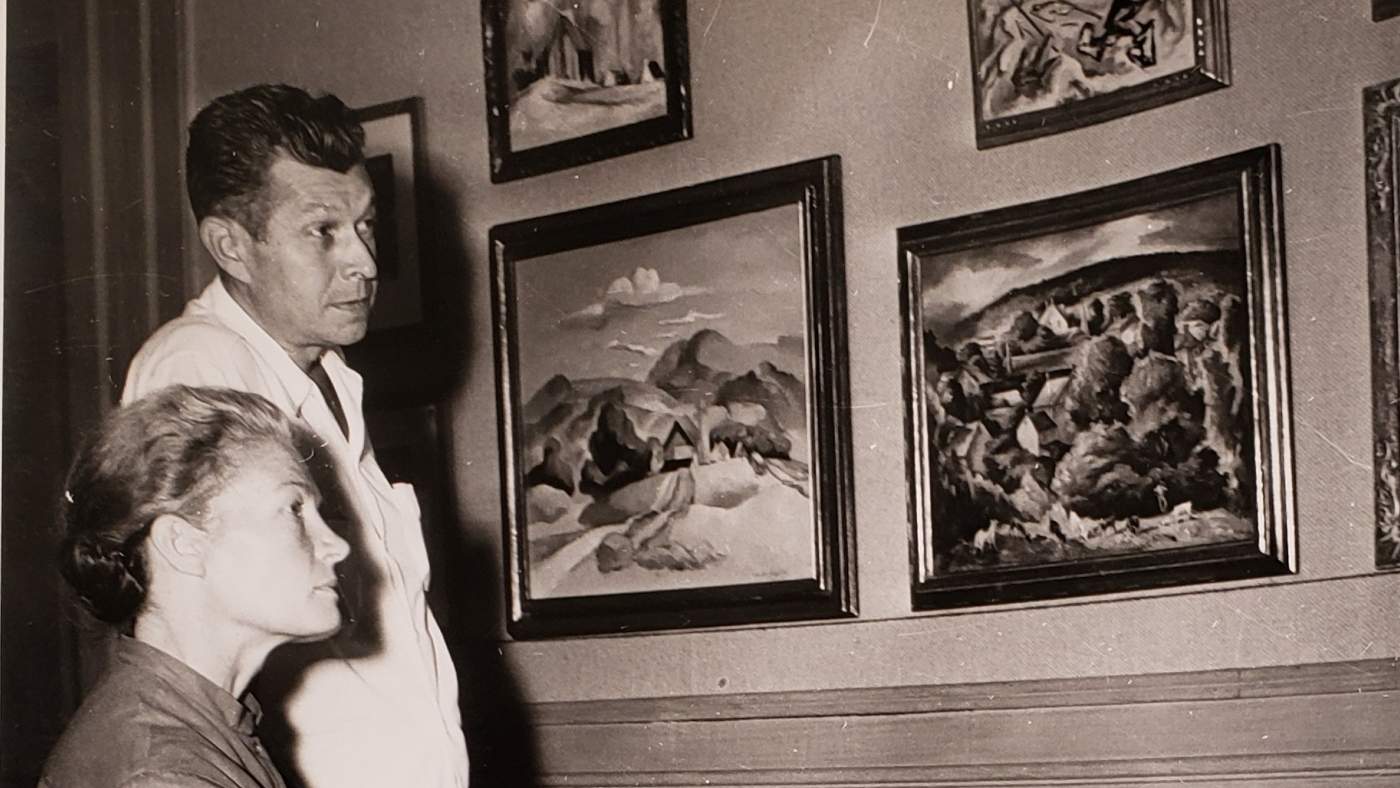 During the early 20th century, the art world was a whirlwind of new ideas, styles, and colors. Artists were moving away from Realism and Impressionism. Modern Art, as it is recognized today, started from a collective of artists who were willing to paint outside the box. They were scientists in the field of art, experimenting with color, light, perspective, and shapes. Expressionism was developing during this time as a part of the Modernist movement. The style is often identified through the use of unexpected color and subjective perspectives. The aim of Expressionism is to elicit emotion rather than illustrate a scene. Many famous artists experimented with this style including: Vincent Van Gogh, Henri Matisse, and even Pablo Picasso. Other influential artists including Hugh Breckenridge and Arthur Carles were involved with the movement towards Modernism. They taught Modernist theories and expanded the horizons on what was possible for their students. There were countless trailblazing artists during this time who fell through the cracks of history. Alderfer Auction is proud to present a collection of art from two of these forgotten artists. Found in a storage room just outside of Philadelphia, untouched for decades, Alderfer's has unlocked a treasure trove of paintings by the husband and wife duo, Richard Rogers and Mary Bean.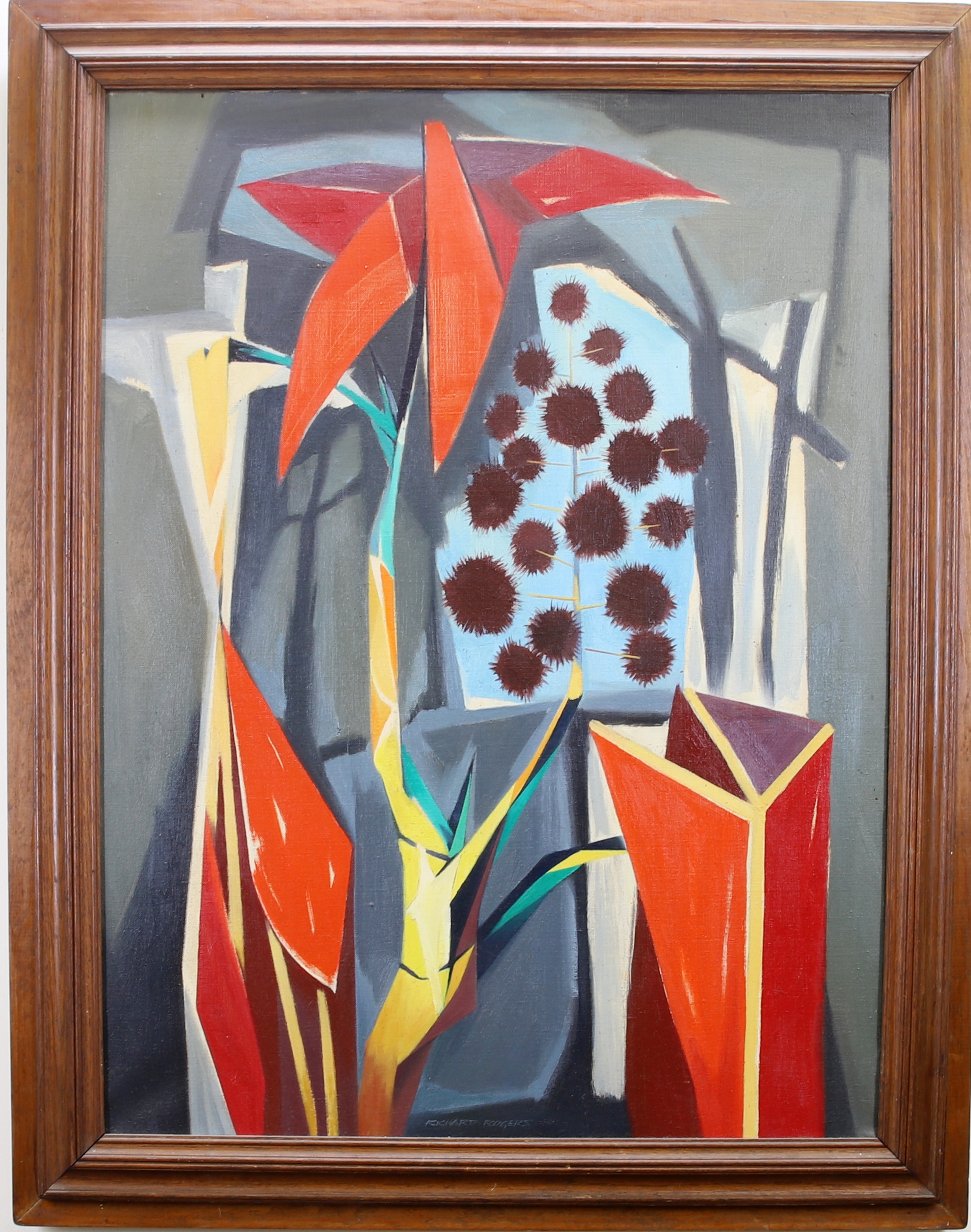 Oil on canvas, SLC Richard Rogers. Modernist still life. Lot 4126 in Fine and Decorative Arts | December 9, 2021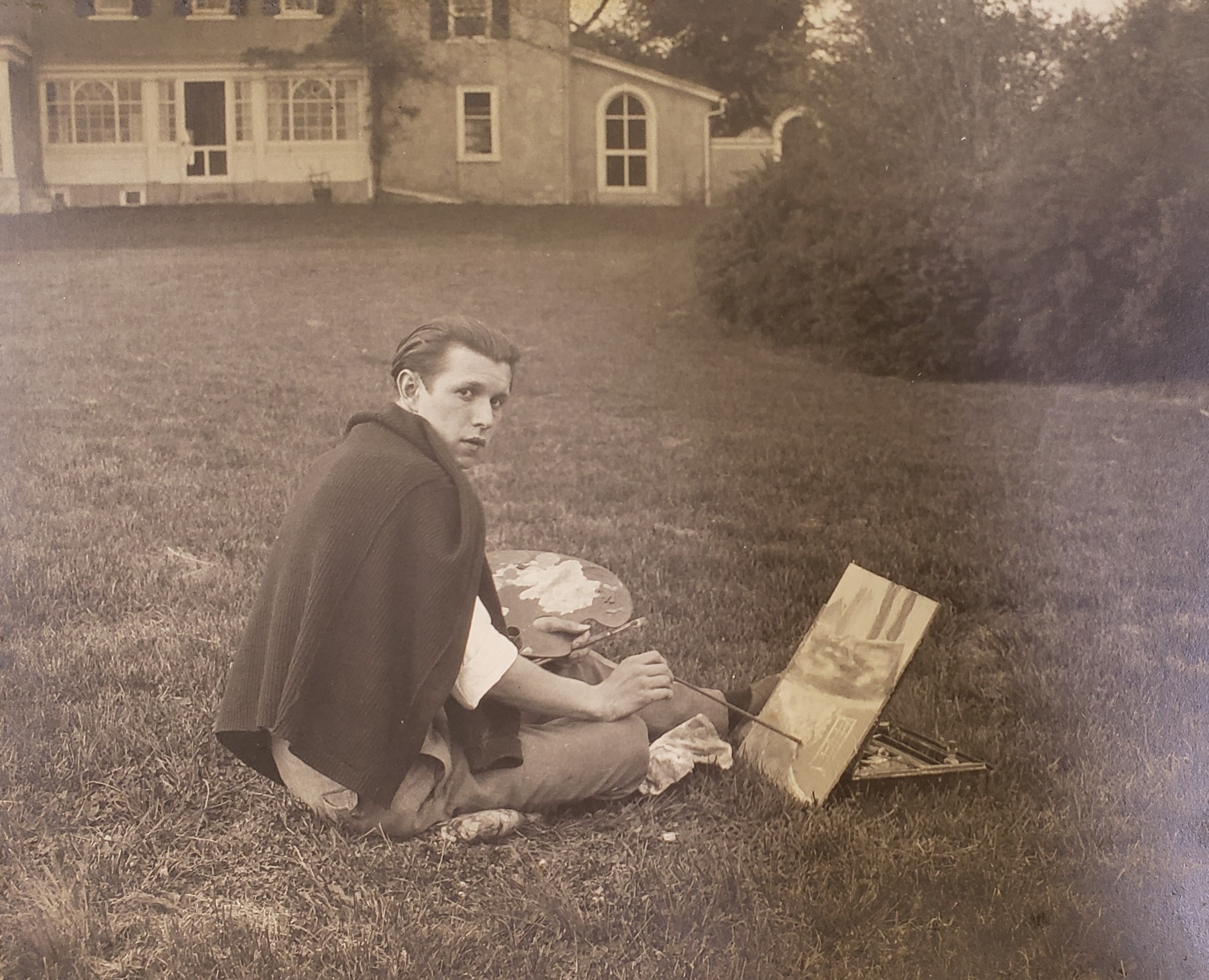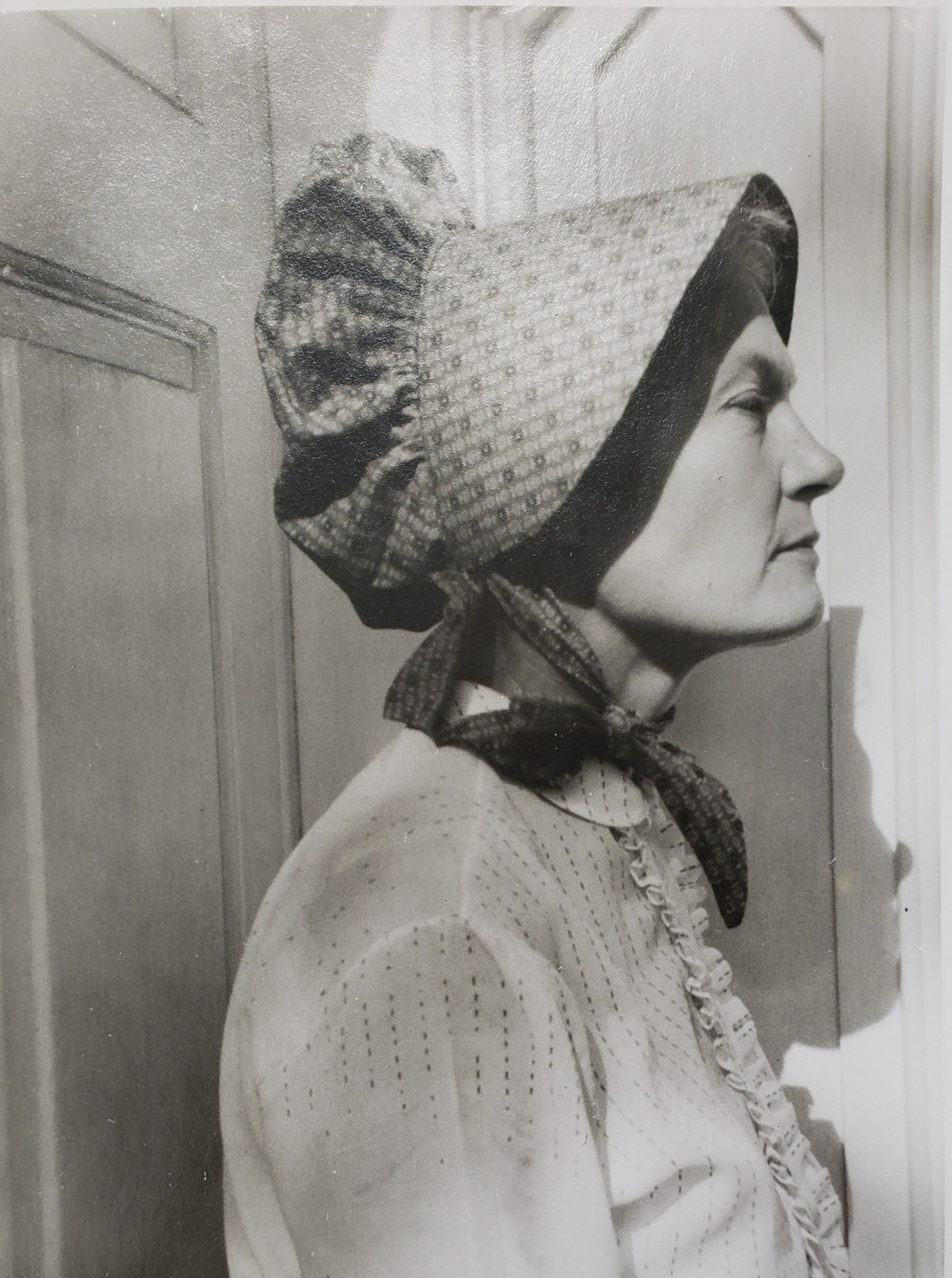 Photos from left to right: A young Richard Rogers, Portrait of Mary Bean. Photos courtesy of the Rogers' Estate
Mary Hunter Bean Rogers (Mary Bean) was born in 1904 in Norristown, Pennsylvania to an esteemed family. Her father, Theodore Lane Bean, was the youngest ever graduate of the University of Pennsylvania Law School. Bean's childhood had a tragic beginning. When she was just four years old, her young mother died of spinal meningitis after falling down the stairs. She was raised by her aunt and grandmother until her father later remarried. Mary graduated from the Shipley School in Bryn Mawr in 1921. She found solace in painting and attended the Pennsylvania Museum and School of Industrial Art in Philadelphia as well as the Pennsylvania Academy of Fine Art. During her time at school, she met several emerging artists including Anne Goodell Lathrop and future husband, Richard Rogers. Together they studied under Arthur Beecher Carles, Jr. at PAFA as well as Hugh Henry Breckenridge who later became the school's Dean of instruction.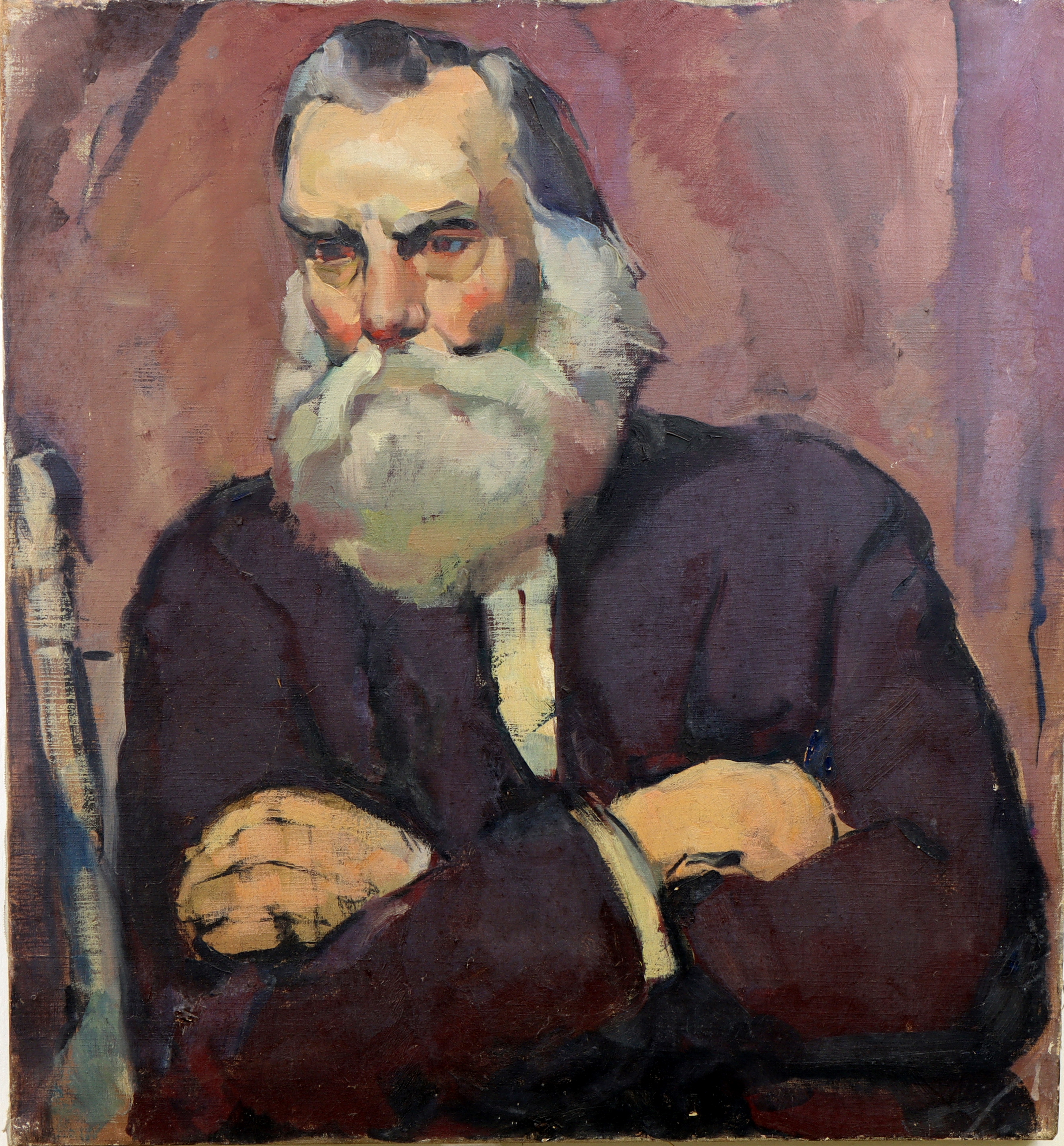 Oil on canvas, signed en verso Mary Bean Rogers, portrait of Arthur Carles, Jr. To be sold by Alderfer Auction
It appears that Bean enjoyed painting landscapes as there are several of her excellent examples in the collection. Her color pallets are reminiscent of Breckenridge's later work. Bean's style is easy to familiarize with while Rogers experimented with many genres. Paintings in his repertoire include examples of Fauvism, Cubism, Expressionism, and Abstract Expressionism. His strong use of colors along with distorted perspectives and forms highlight his artistic leaning towards Expressionism. Take a look at the variety of styles he studied during his career.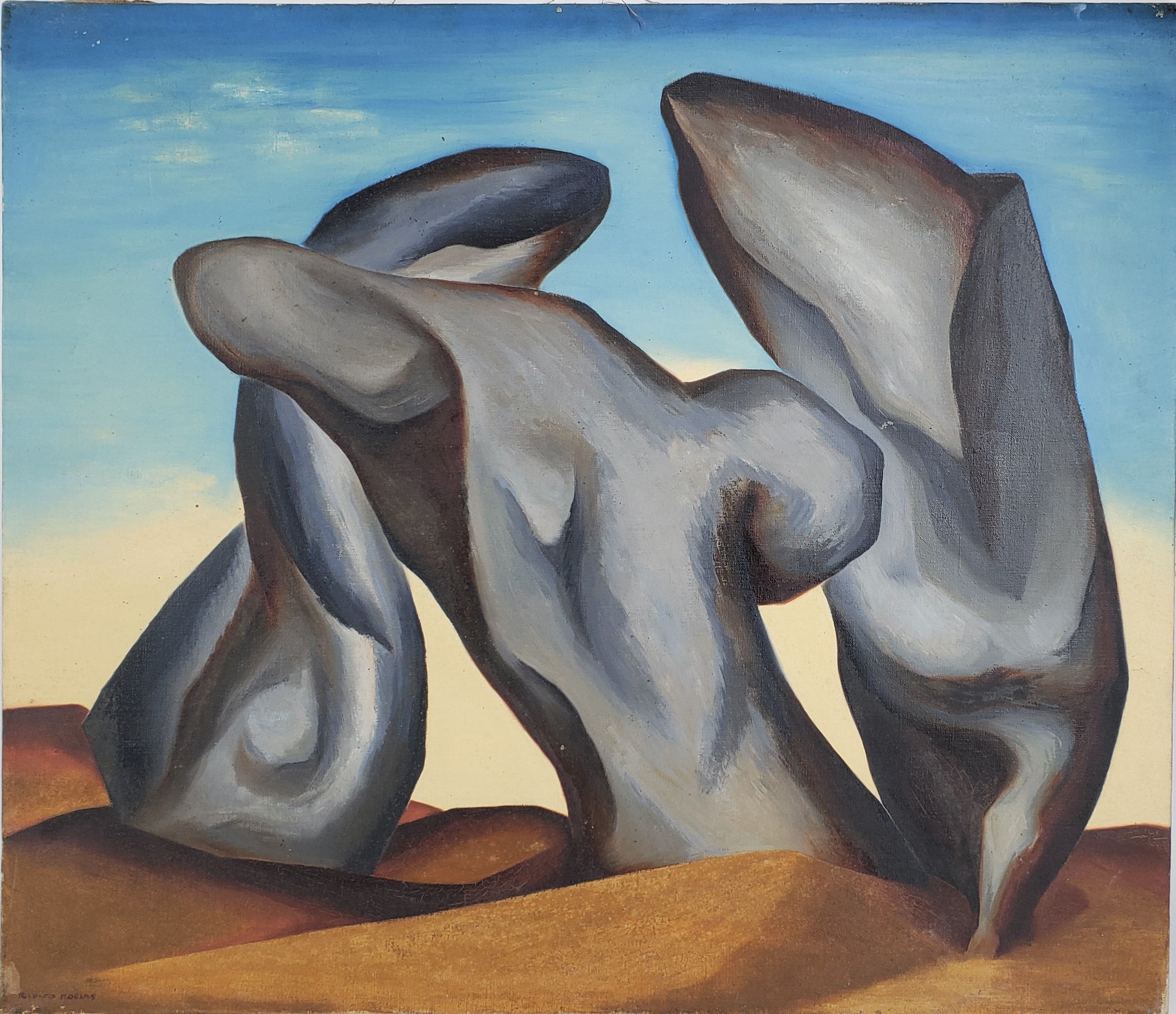 Oil on canvas, "Rocks", SLL Richard Rogers. Featured in the New Hope Art - Literature Catalog. To be sold by Alderfer Auction.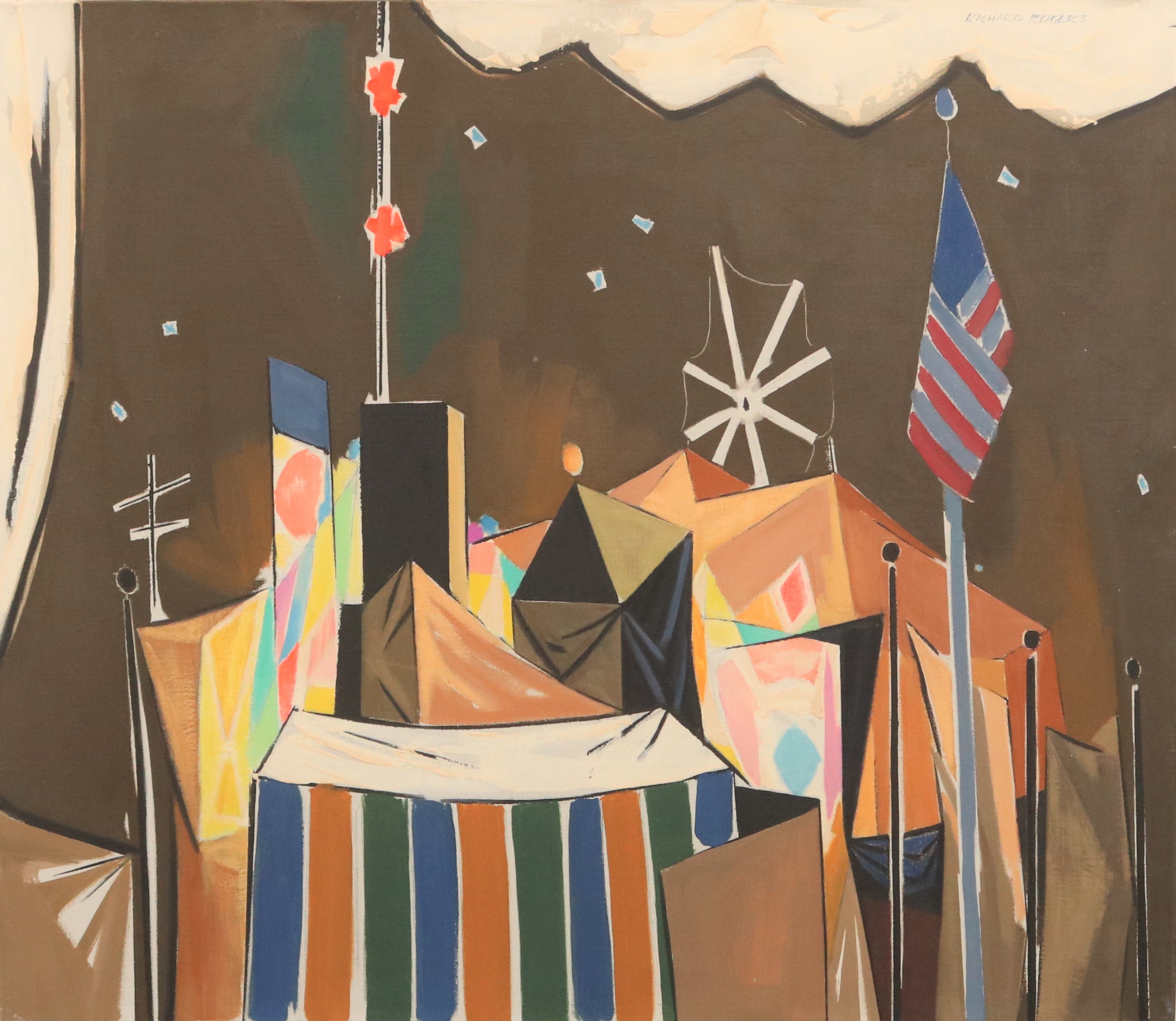 Oil on canvas, SDLR Richard Rogers '40. Lot 4128 in Fine and Decorative Arts | December 9, 2021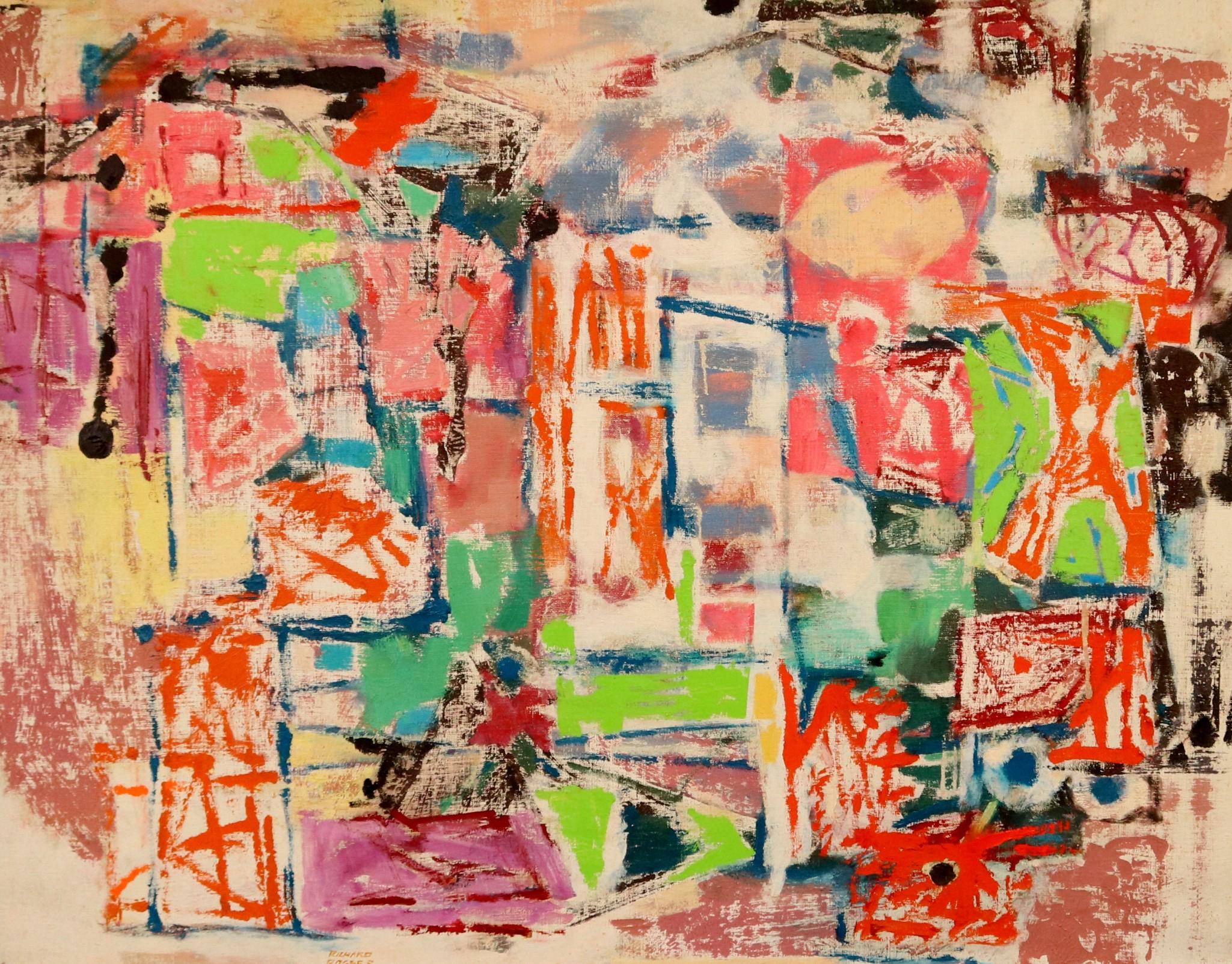 Oil on canvas, "Garden Party", SLL Richard Rogers. Lot 4158 in Fine and Decorative Arts | December 9, 2021
During school, Rogers and Bean connected over their love of art and local history. They were married soon after leaving art school. During the early years of their marriage, Rogers and Bean continued studying painting while spending summers at the Breckenridge School of Art in Gloucester, Massachusetts under the instruction of American painter Hugh Henry Breckenridge.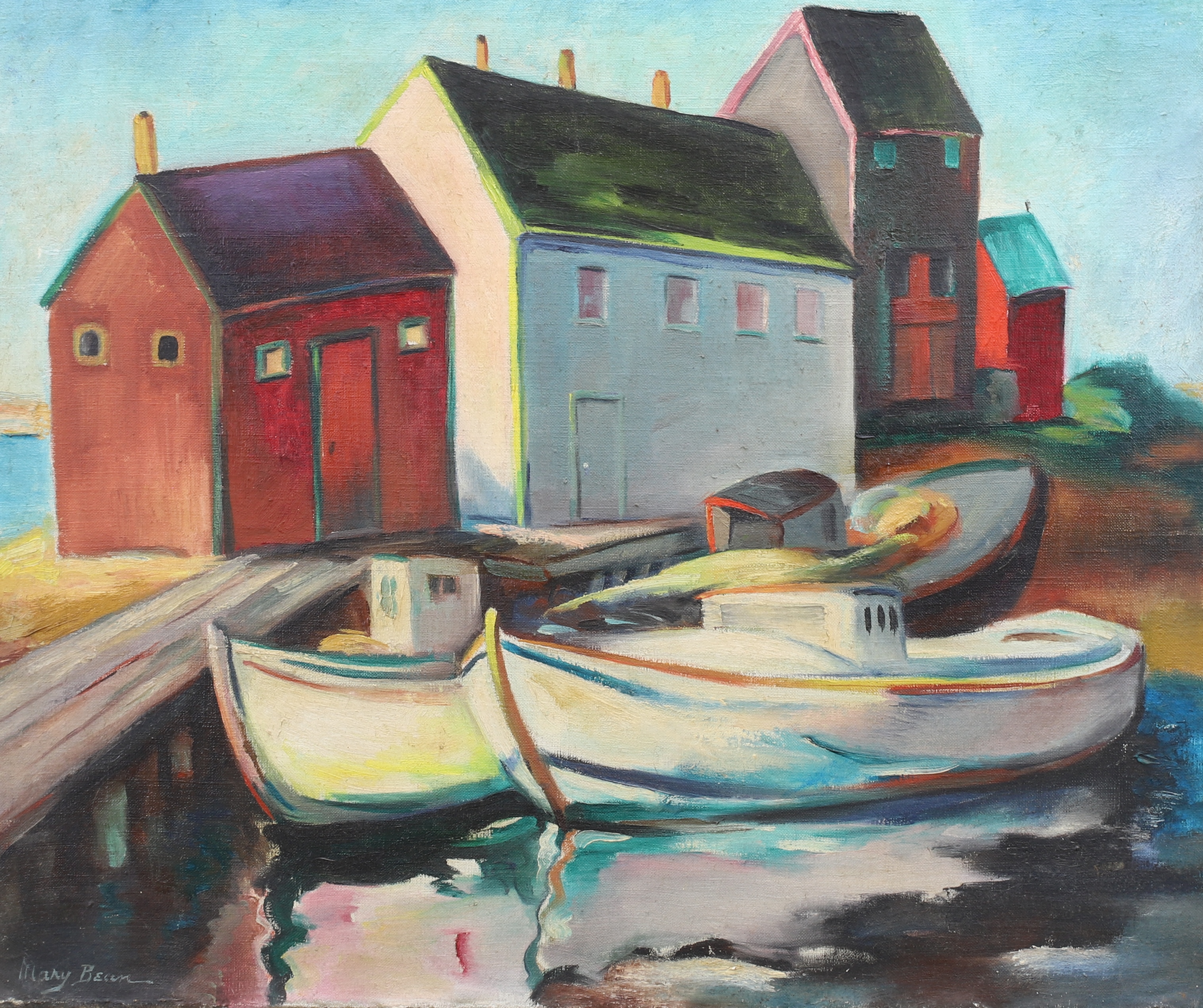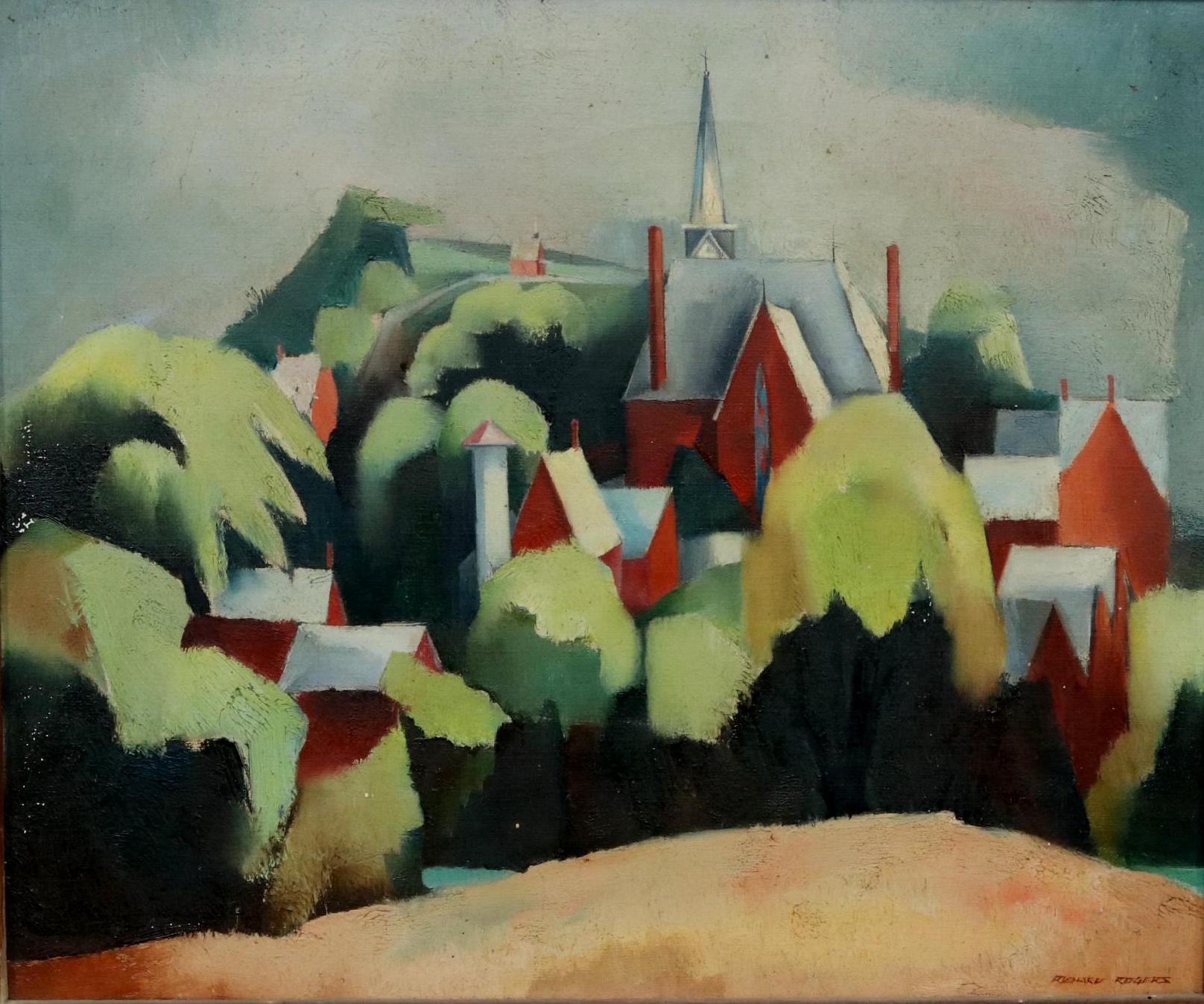 Left: Oil on canvas, "Lobster Boats", SLL Mary Bean. Lot 4166 in Fine and Decorative Arts | December 9, 2021. Right: Oil on canvas, "Summer Shadows", SLR Richard Rogers. Lot 4159 Fine and Decorative Arts | December 9, 2021
Bean and Rogers both had an appreciation for local Pennsylvania history. Mary Bean's grandfather was Col. Theodore Weber Bean who was involved with the preservation of Montgomery County, having co-edited in 1884 the celebrated History of Montgomery County. Like many other soldiers involved in the brutal fighting of the American Civil War, Col. Bean suffered greatly from PTSD and it is suggested that his experiences contributed to his later suicide. Bean's father was a lawyer and genealogist and also helped preserve some of Montgomery County's local history. Rogers also had a deep-rooted interest in local Pennsylvania history, being a direct descendent of prominent Swedish, Welsh Quaker and Silesian Schwenkfelder founders in Pennsylvania. Due to these personal connections to Pennsylvania's history, Bean continued her family's tradition of preserving the past when she and Rogers purchased the historic Heister House in Sumneytown, Pa.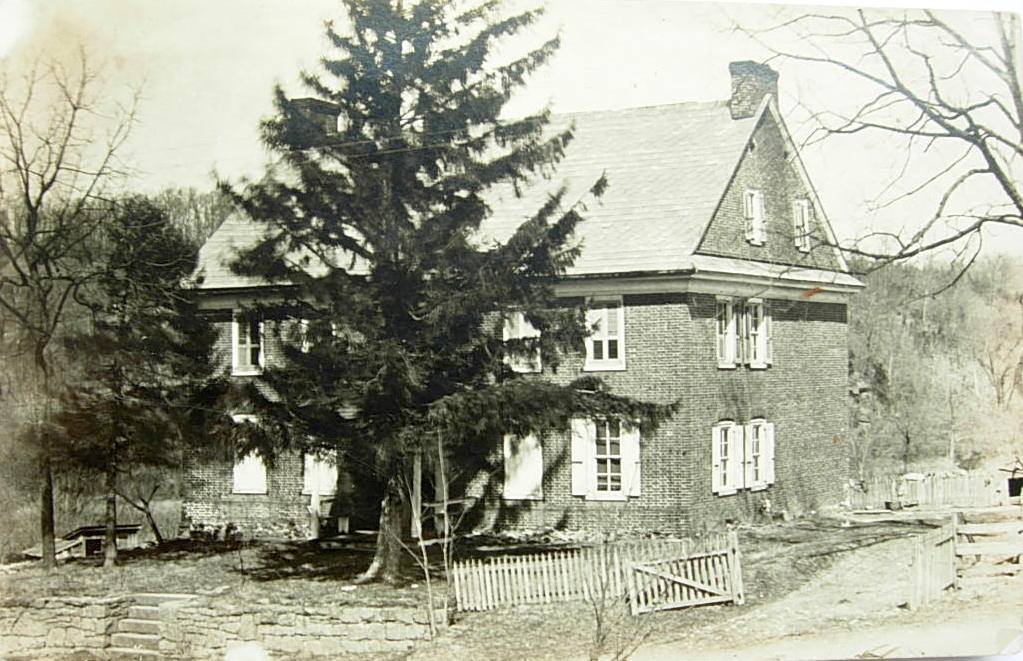 Image from Facebook
The 1757 Georgian house was home to Revolutionary War officer and patriot Daniel Heister who is mentioned in The History of Montgomery County. Following his contributions during the war, Heister became a member of Congress. The house is also noted for being mentioned on one of the first maps of Pennsylvania by Nicholas Scull in his 1759 map of Pennsylvania.
Rogers and Bean taught drawing and painting at their home in Sumneytown. Rogers often gave classes outside around the picturesque grounds of the homestead. He encouraged his students to experiment with light and color using the outdoors as inspiration.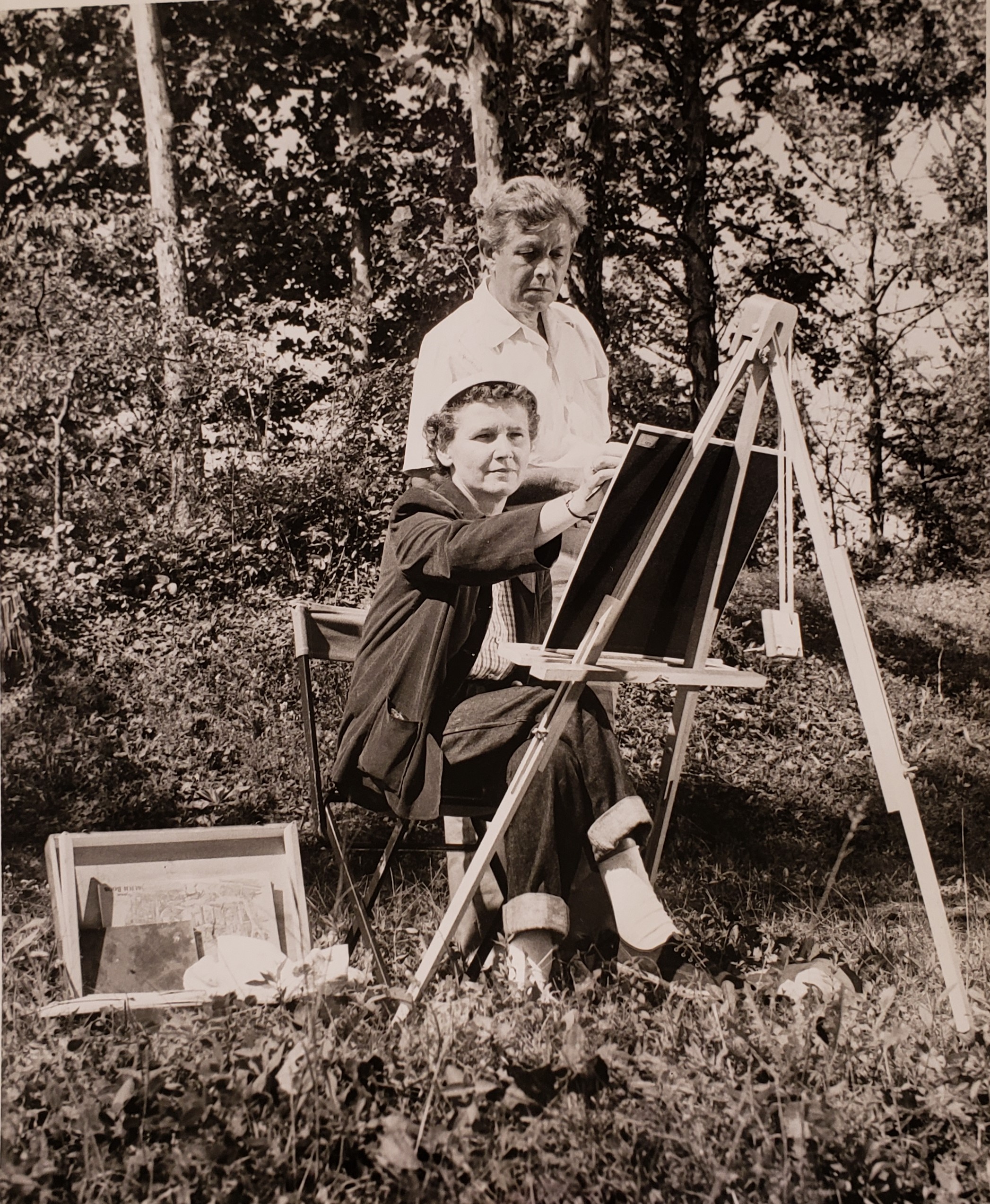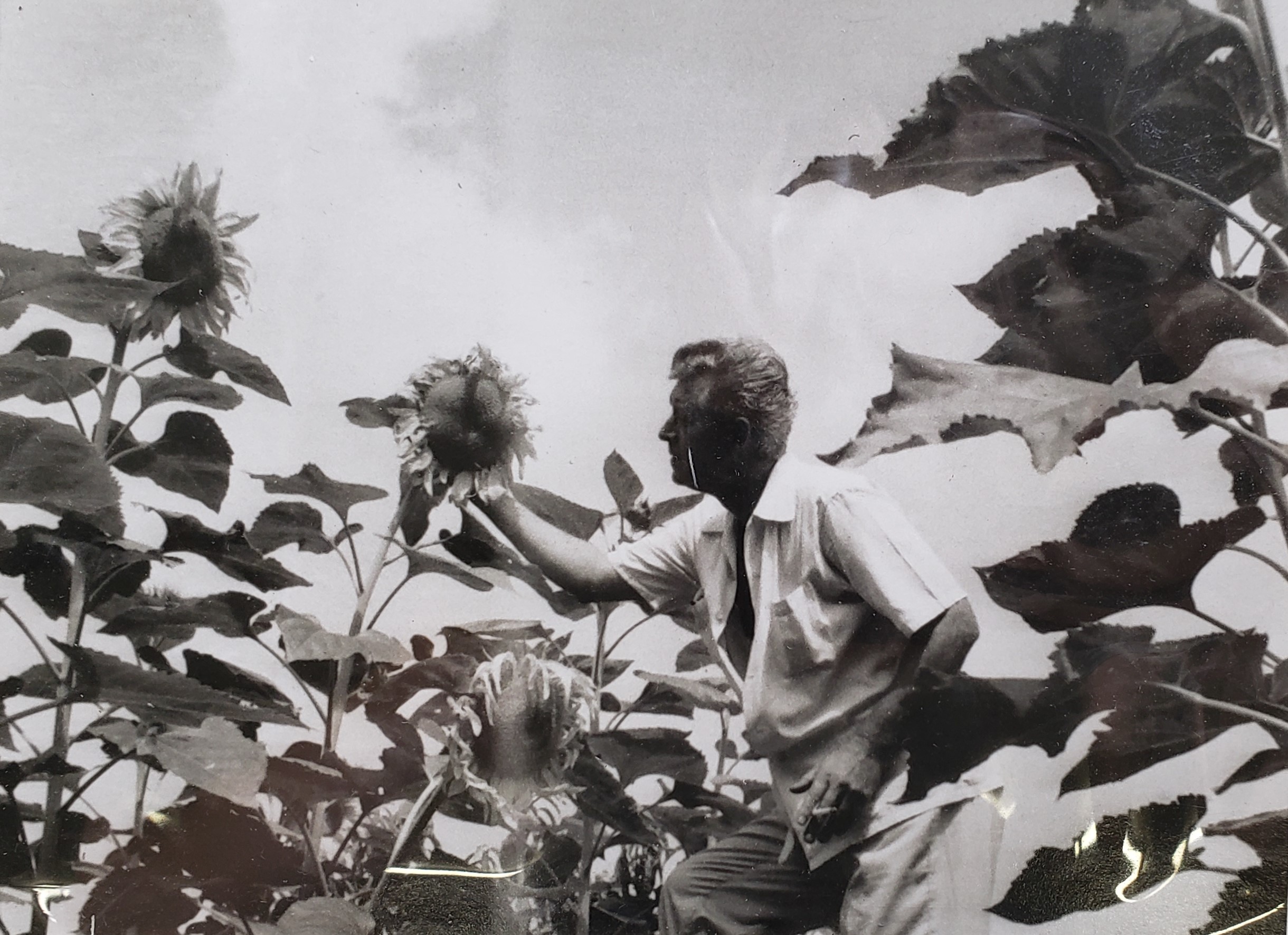 Photos from left to right: Rogers with an art student, Rogers in his garden. Photos courtesy of the Rogers' Estate
Rogers exhibited around the local art centers of the area and throughout the East Coast. He was featured in the New Hope Art and Literature catalog and exhibited at the Boston Society of Independent Artists Annual Exhibit. He also taught classes in Fine Arts at the Chestnut Hill Creative Art Studio. Mary Bean also continued to paint throughout her life. She and Rogers were connected to an extensive network of local artists. In Bean's personal belongings was found pamphlets for some of the exhibitions her artwork was shown at. Notably, the Art League of Washington D.C. in 1933 with featured artists such as John Fulton Folinsbee, Edward Shepard Hewitt, Frederick William Harer, and Bernard Badura among others.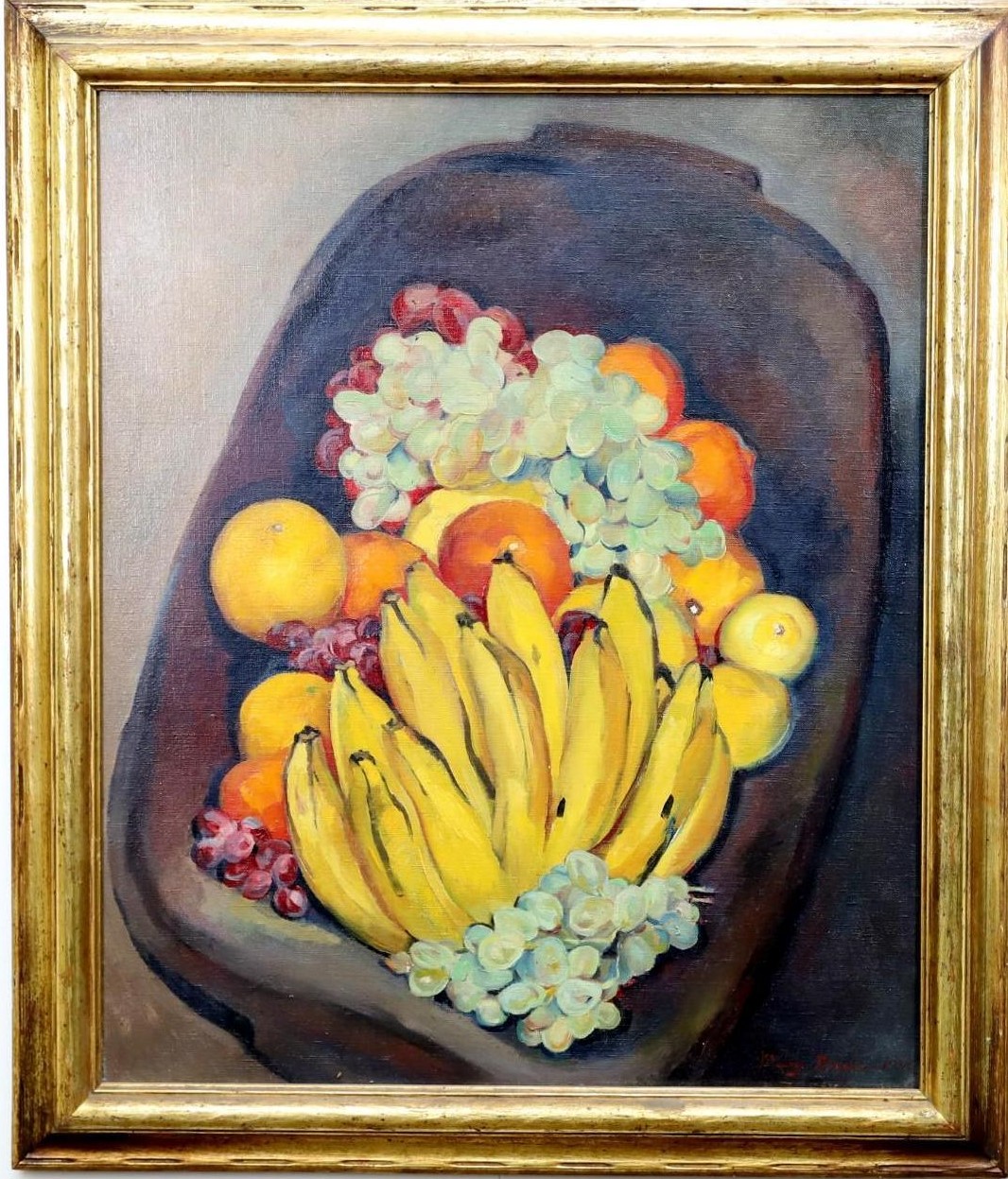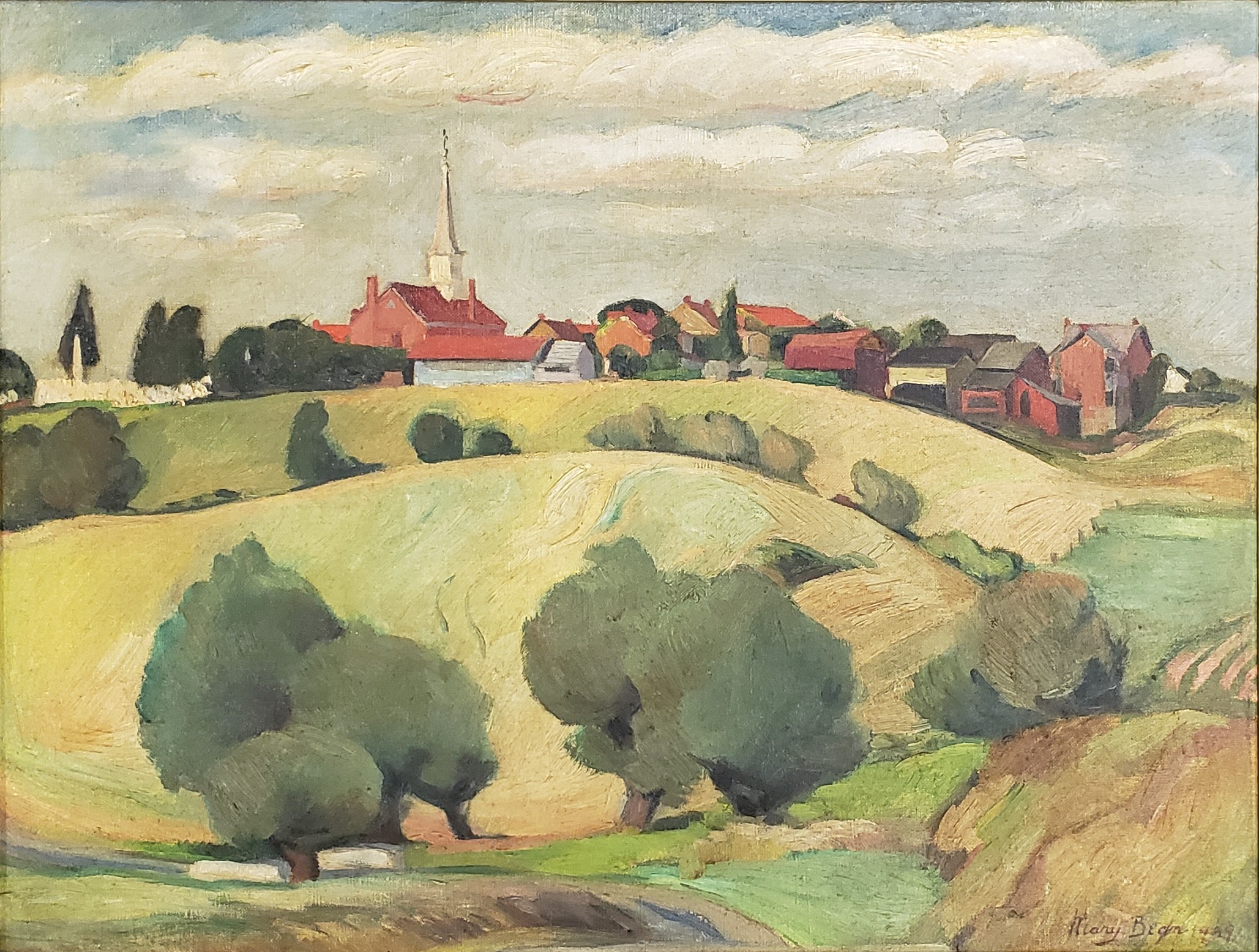 From left to right: Oil on canvas, SLR Mary Bean. Lot 4134 Fine and Decorative Arts | December 9, 2021. Oil on canvas, SDLR Mary Bean. Lot 4131 Fine and Decorative Arts | December 9, 2021
In a personal correspondence between herself and Nancy Lathrop, it is mentioned that the renowned art collector Duncan Phillips compared one of her paintings to a Matisse. Bean was also a member of The Plastic Club in Philadelphia, an art society which was exclusively for women artists. Bean exhibited her watercolor "Behind the Church" with The Plastic Club in their Thirtieth Annual Colour Exhibition along with Fern Coppedge, Wuanita Smith, Cora Smalley Brooks, Mildred Bunting Miller, and many other women artists.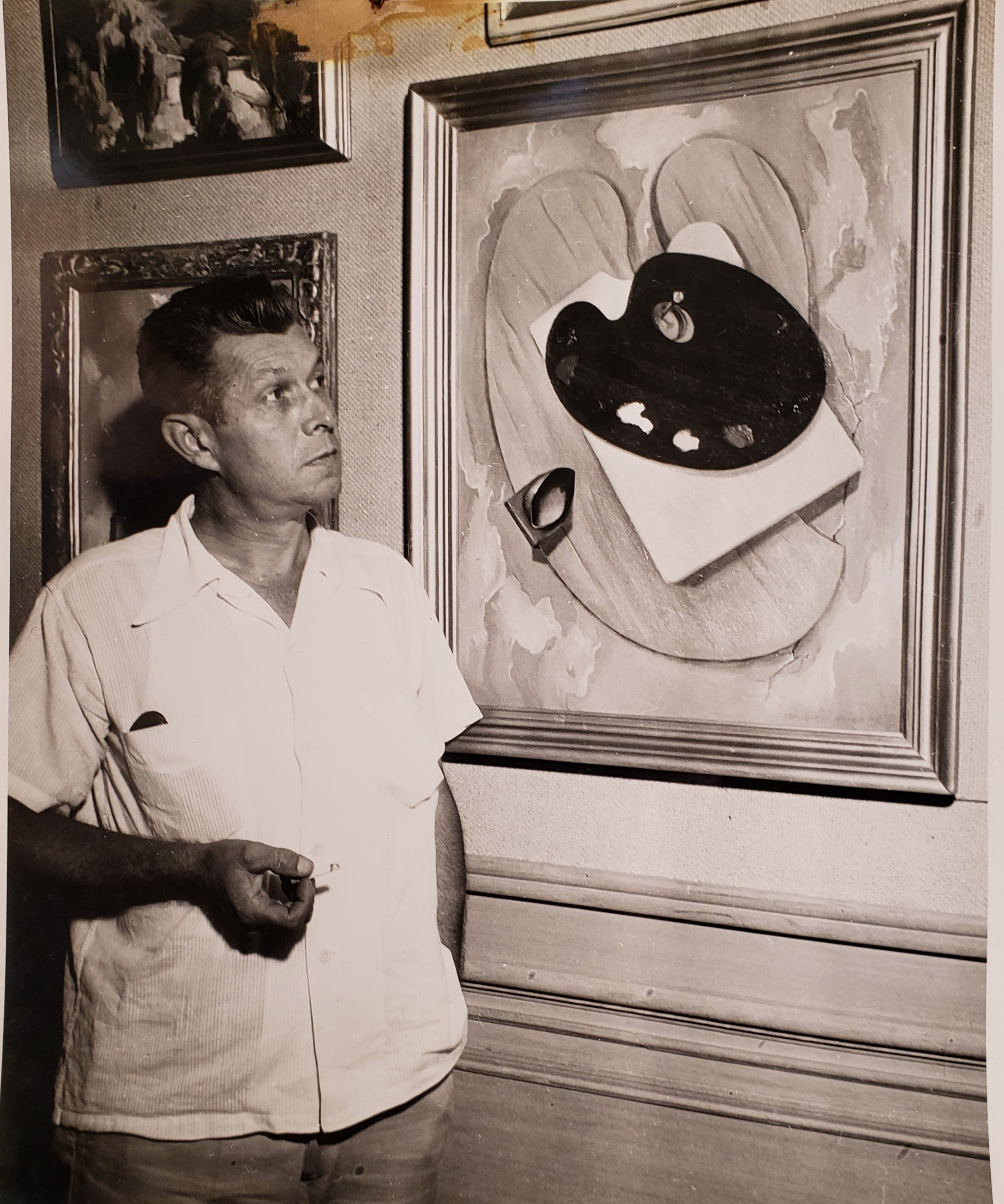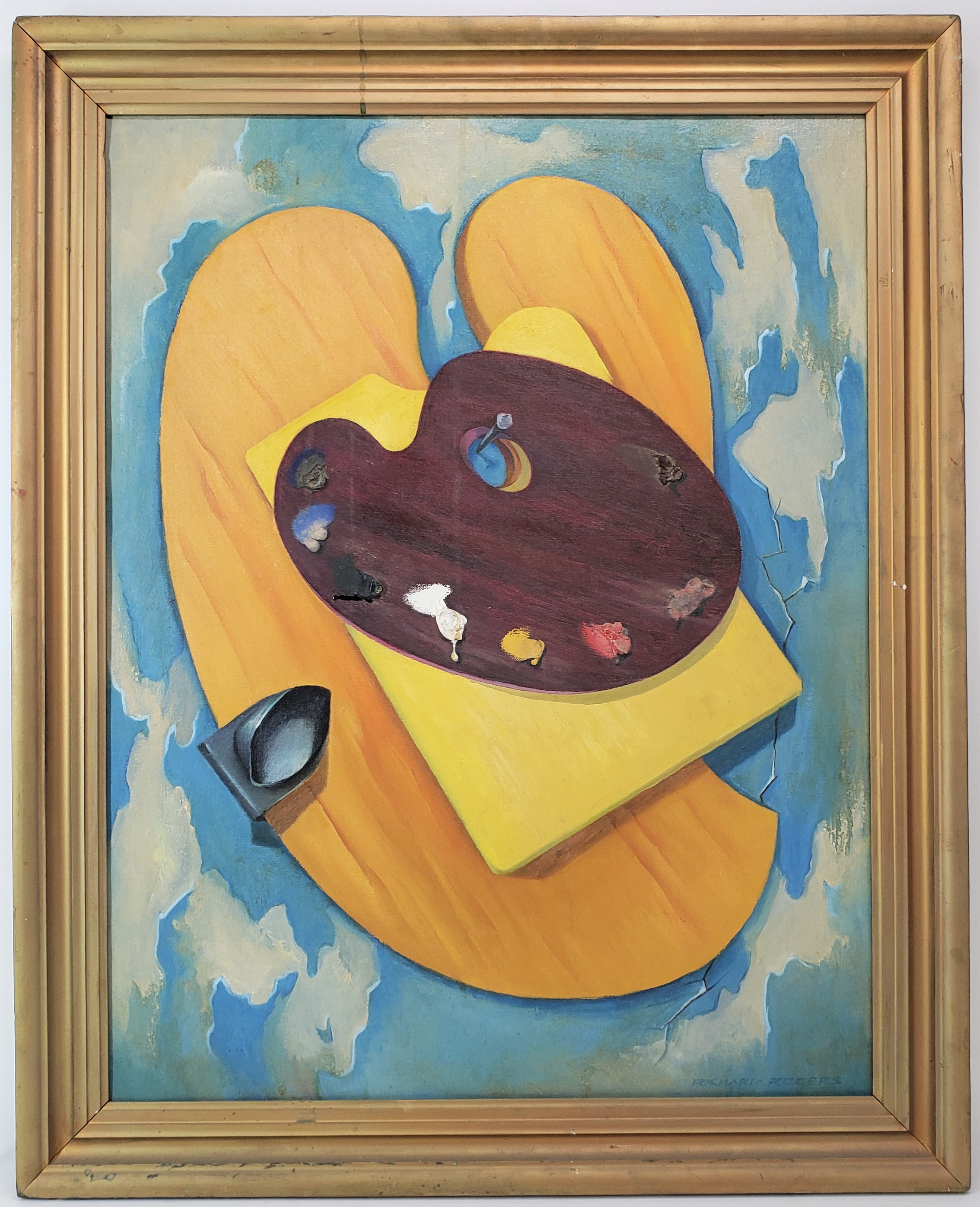 From left to right: Richard Rogers at an exhibition in front of his painting. Photo courtesy of the Rogers' Estate. Oil on canvas, SLR Richard Rogers. To be sold by Alderfer Auction
Richard Rogers and Mary Bean were immersed in the Philadelphia art scene of the time. Their connection with painters such as Hugh Breckenridge place them among the other trailblazers who championed in the movement of American Modernism. Alderfer Auction is proud to present their artwork for the first time in decades in our upcoming Fine Art Auctions.
Written by Hayley Schaffer
---