Irish Artists Make Their Way To Alderfer Auction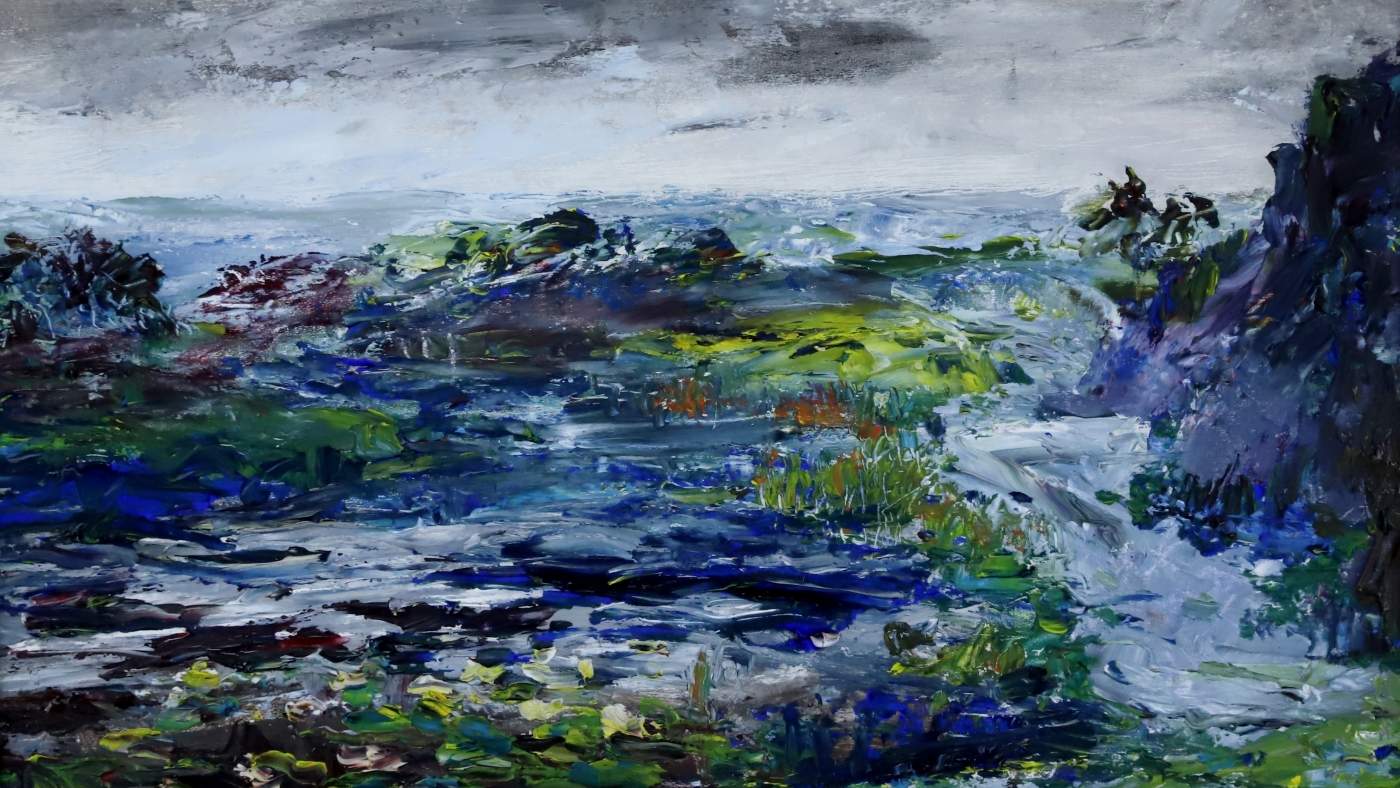 Alderfer Auction will be featuring works by two prominent Irish artists: Paul Henry (1876 – 1958) & Jack Butler Yeats (1871 – 1957) in our upcoming Fine & Decorative Arts Auction on Thursday, December 12th beginning at 10:00 AM. The auction will be a live & online event. Featured will be a piece in the signature style of Jack Butler Yeats titled "Sea and Lake", SLR oil on board. The work depicts a coastal landscape with approaching weather in the distance. Dabs of blues & greens capture the Irish coastline in a play of shadow & light. The painting featured by Paul Henry has a stark difference in its stylistic approach & is titled "Lough Derg", SLR oil on panel. The traditional landscape is nearly overshadowed by the monumental Celtic High Cross in the foreground with Henry's infamous clouds in the distance. Provenance: h.e. Sean T. O'Kelly, President of Ireland (1945-1959). . This work features a tag en verso for the Oriel Gallery located at 17 Clare St., Dublin 2, Ireland. Created during a time when Irish art was virtually discounted in the greater art community. The gallery has worked to bring attention to the great Irish artists & throughout the years it has been home to many of Ireland's prolific artists, Henry & Yeats among them. Both the Henry and Yeats paintings in this auction were purchased here in the 1980's.
Jack Butler Yeats was not only a painter, he was a poet, a playwright & Olympic medalist .Yeats holds the distinction of being Ireland's first medalist at the Olympic Games in the wake of creation of the Irish Free State. At the 1924 Summer Olympics in Paris, Yeats' painting "The Liffey Swim" won a silver medal in the arts and culture segment of the Games. In the competition records the painting is simply entitled "Swimming". His brother was the 1923 Nobel Prize winner W.B Yeats. He began his artistic career as an illustrator, creating for magazines work such as the Sherlock Holmes parody "Chubb-Lock Homes". His art evolved & in 1906 he began working in oils. By 1920 Yeats developed into an intensely Expressionist artist, moving from illustration to Symbolism. Yeats provided a glimpse into 20th century Dublin through the eye of a modernist & expressionist. He believed that "a painter must be part of the land and of the life he paints".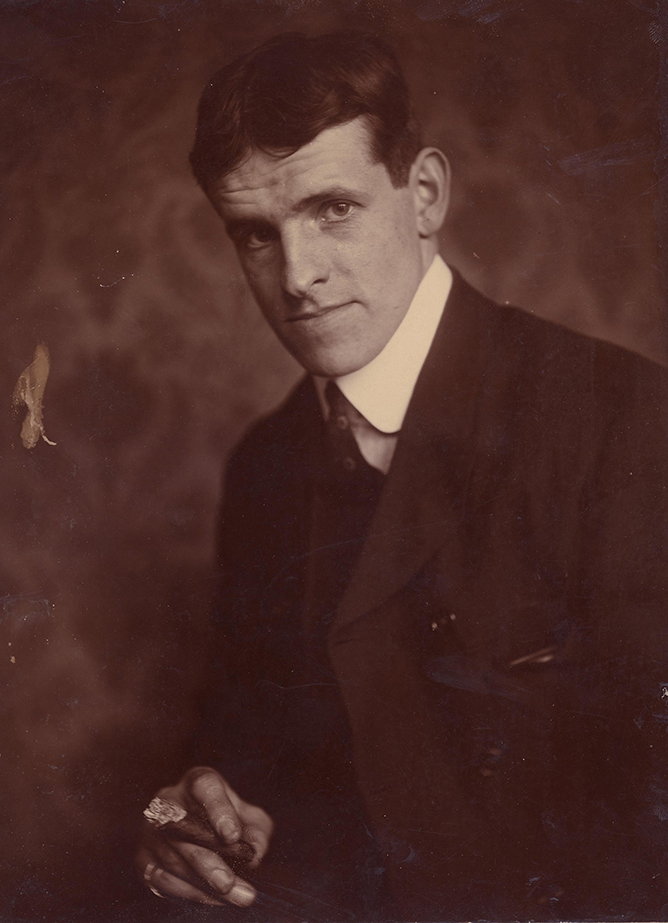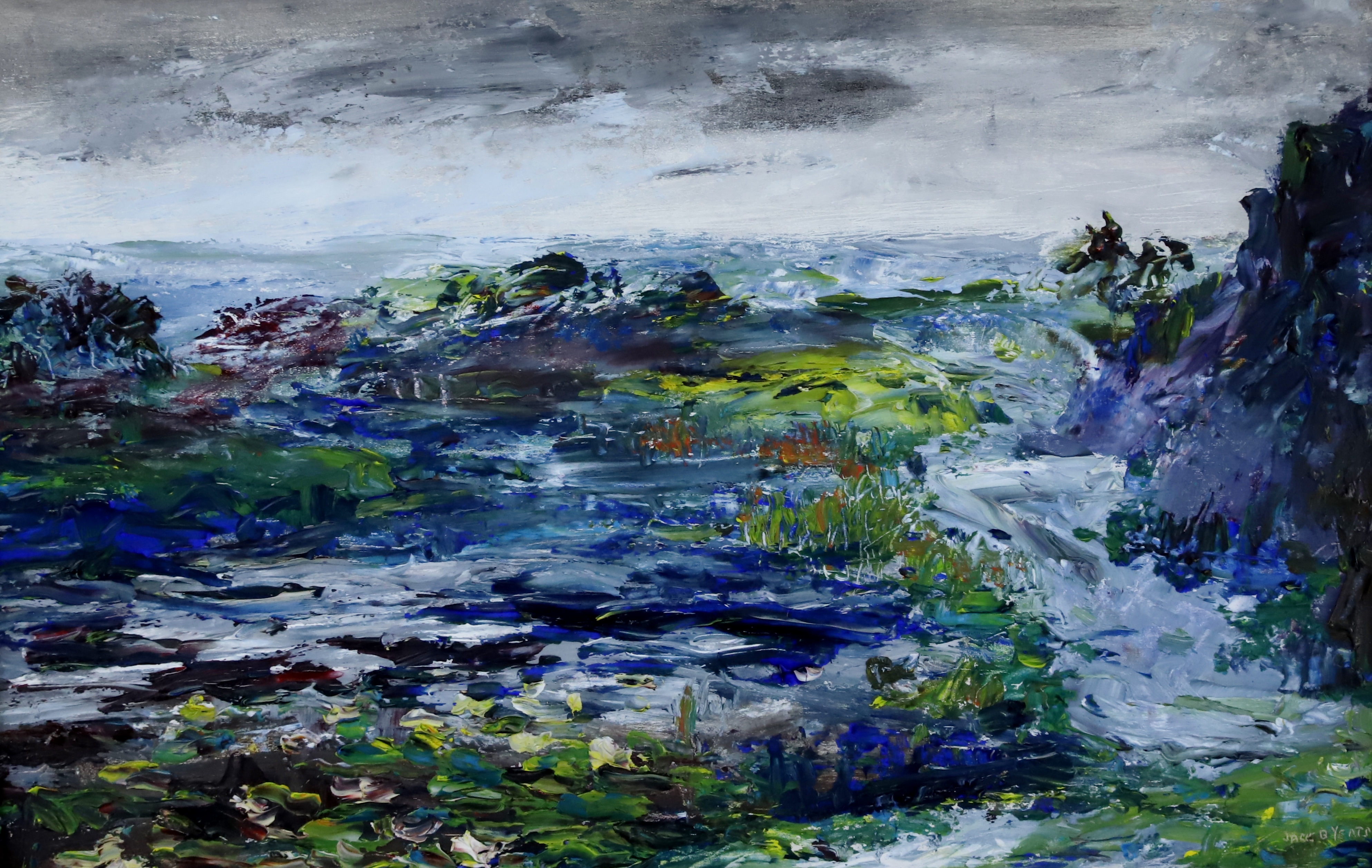 Paul Henry was Ireland's best-known artist during the 1920's & 1930's. His spare post-impressionist style showcased the West of Ireland landscape, which became his signature. Prints of his paintings of the west of Ireland were popularised by railway companies in the 1920s and Bord Fáilte in the 1940s. In the early 1900's Henry moved to London. There he was commissioned as an illustrator for journals and worked as a book jacket designer. .In 1910 he first exhibited at Dublin's RHA and from the next year onwards he made regular trips to Achill island, settling there in 1912, and then moving to Dublin in 1920. His early paintings of the west of Ireland typically included figures, although as his work matured he focused increasingly on capturing scenes of billowing cloud formations - this would become a trait associated with his work, he also focused on monumental hillsides and the lakes of Connemara and Wicklow. Henry's use of colour was affected by his red-green color blindness, though that is hard to see in his work outright. Later in life he lost his sight during 1945 and did not regain his vision before his death. A very sad ending for a prolific painter.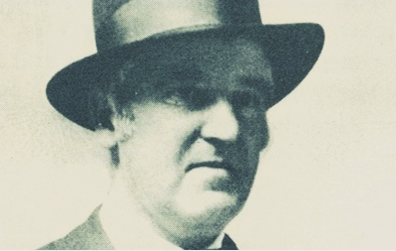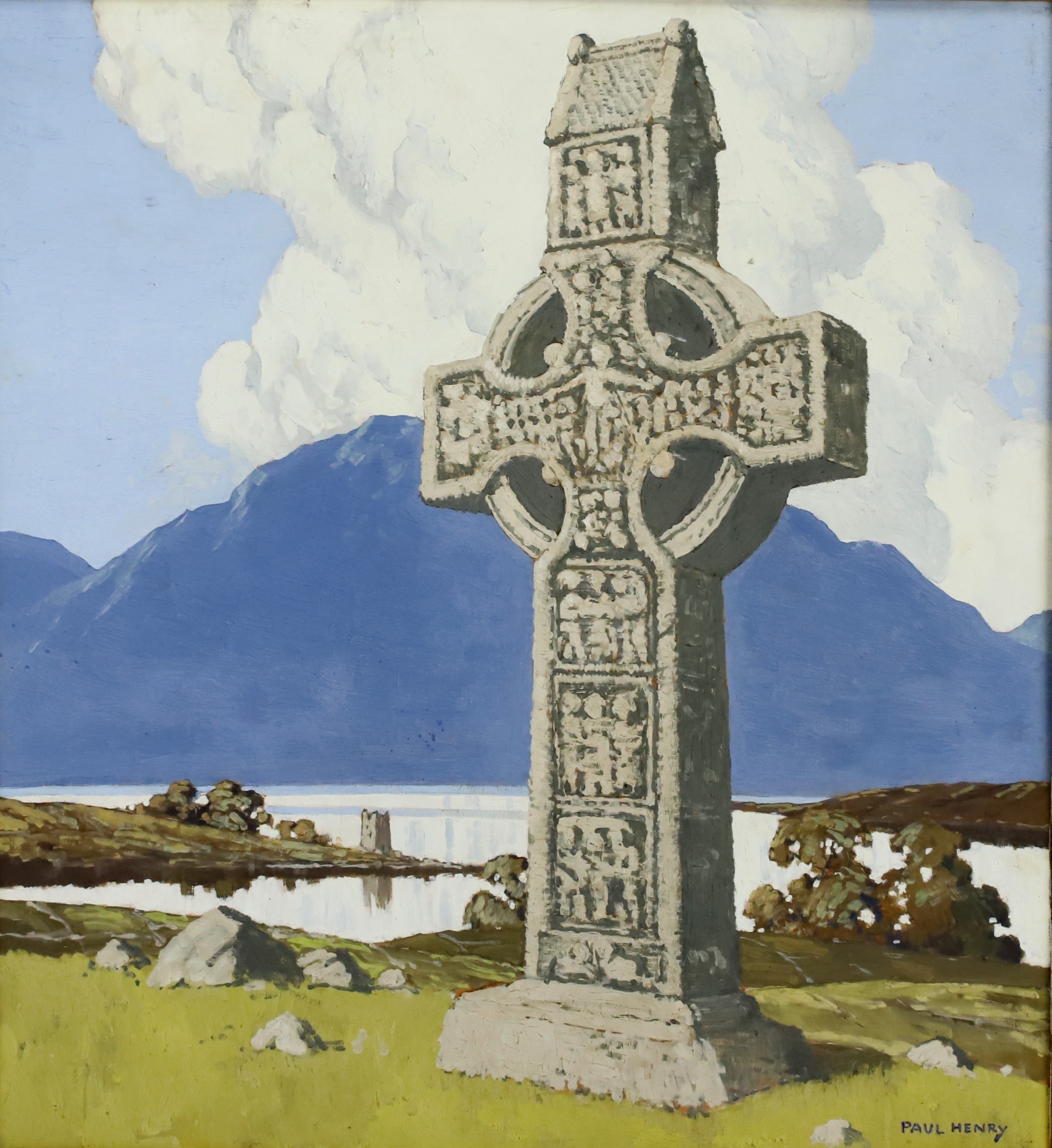 ---