Ben Marcune - Featured Artist in Upcoming Fine & Decorative Arts Auction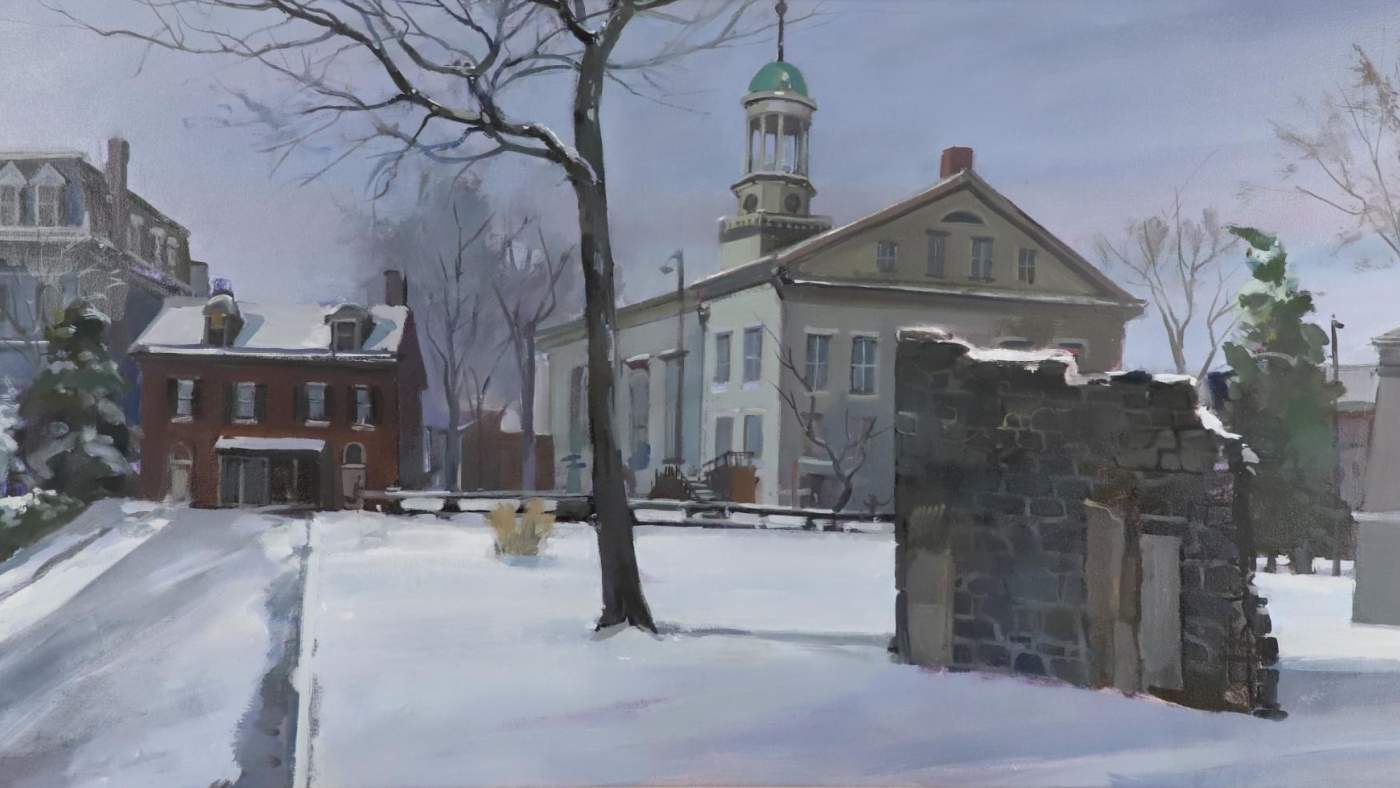 Ben Marcune is a featured artist in our upcoming Alderfer Fine & Decorative Arts Auction on December, 12th at 10:00 AM. There are fourteen pieces of Marcune's paintings available to bid on.
"If you look at your life's journey through the wisdom of age, you'll see a similarity to all the things you have done. For me it's art: the art of movement when I was a dancer, the art of design when I was an engineer, the art of business when I was running companies . . . we all have a thread like that." This reflection, spoken by the artist Ben Marcune, rests on the many lives he lived during his time on this earth. He was a ballet dancer, a Korean War medic, a biomedical engineer, an inventor, a business owner, a teacher, an artist and sculptor. He was that very rare being – a true Renaissance man, who used his multiple skill sets to inform his art. He was left handed (as was Leonardo da Vinci – an artist who had enormous influence on Ben). When in his studio and at his easel, Ben often painted upside-down, one narrow section at a time. Yet, when he took his portable easel and went outdoors to paint, he was able to produce a detailed plein air landscape within an hour.
Ben Marcune has left an astonishing legacy. He earned degrees from UCLA and CalTech; he had many careers and was successful in all of them. Ben was a self described "Sunday painter" who did not transition into full time painting and sculpting until he was in his late 50s. Yet, his monumental bronze sculptures enhance numerous venues throughout the Lehigh Valley in Pennsylvania. His portraits, paintings and drawings are treasured by hundreds of individuals and institutions. Although Ben is a Fellow of the Pennsylvania Academy of Fine Art, he did not spend much time in the classroom. His mentors at the Academy thought that Ben should spend his time copying from the great masters at the Philadelphia Museum of Art. That explains how Ben became a master of so many styles and genres. Ben particularly loved the work of the Bucks County Impressionists, although he could paint in the style of any artist as well as in his own. His extraordinary work is replete with light, color, vision and perception.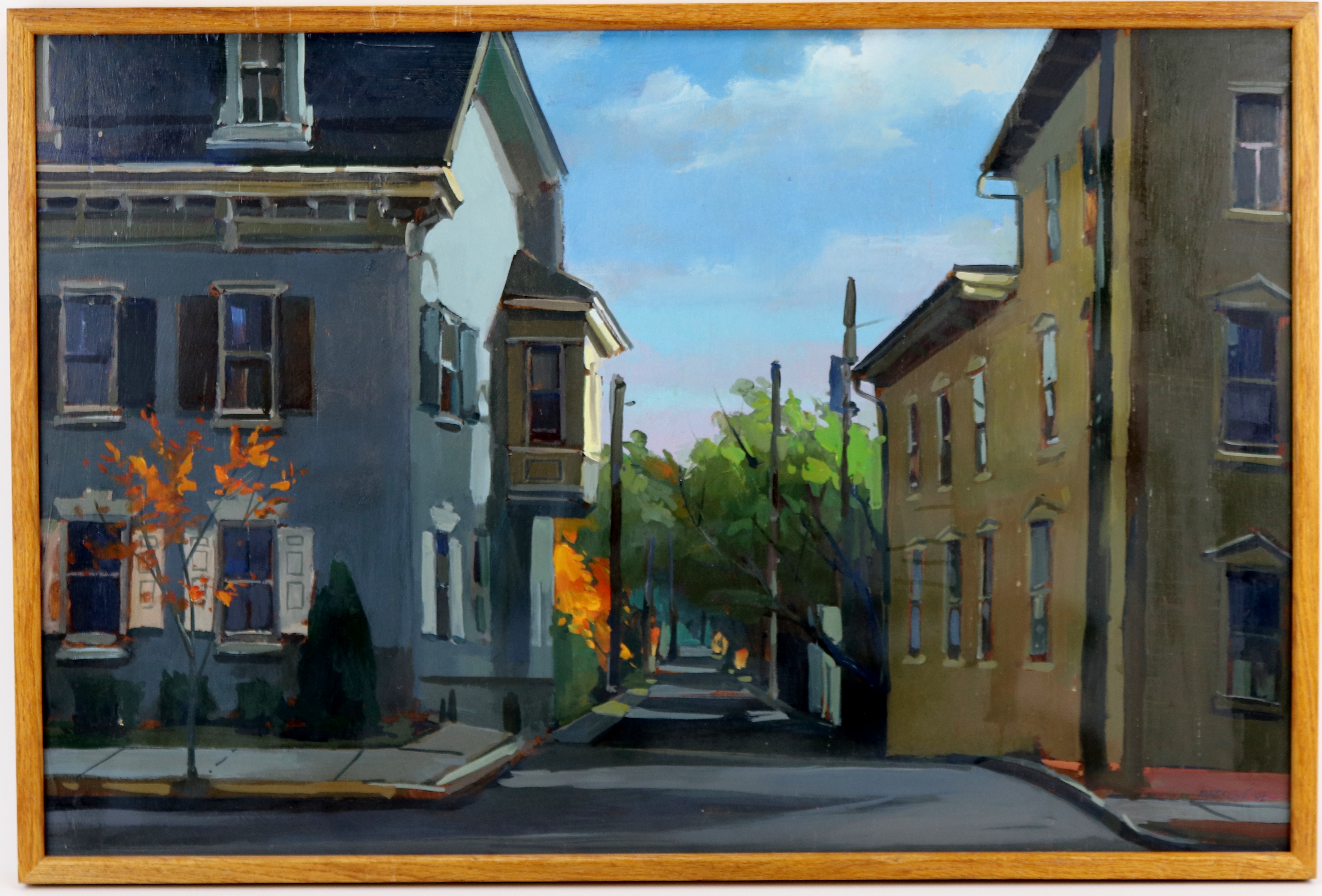 "Always allow your objective time to mature. A dancer who thinks about what he's communicating will dance more effectively. An artist who thinks about making his vision tangible will create something more meaningful. Creativity isn't just inspiration: its thoughtfulness." A quote from the late Marcune giving insight into his creative process & teaching those around him the essence of making meaningful art. You can see this approach to creation in each of his works appearing in our auction. "Main Street at Twilight" is a somewhat haunting depiction of an urban landscape featuring a state building & bell tower with partial architectural ruins in the foreground. It is painted in tones of gray & blue with hints of purple & pink blushing their way across the image. We have a wide selection of Marcune's landscapes to choose from, some the traditional look of what comes to mind when one thinks "landscape", others slightly less traditional depicting street scenes in urban landscapes. There is even a coastal seascape in the piece "Acadia II" where water beats up against a series of rocks jutting into the not-so-tranquil sea. There is a glimpse into his time spent on still life work with his piece, untitled, depicting a garden filled with gladiolas & daisies the orange backed reds sing, calling to you to look a little longer & see all that is captured in the beautiful piece. Each piece is a treasure, each representing a different tone in the artist's spectrum of style. Take a closer look at his works by visiting the Fine & Decorative Arts Auction page, featured on our home page as an entry point & see the world through Marcune's eyes. We will leave you with one last quote from Ben, again providing insight into the artist & words of wisdom to be carried by all who read them: "Try not to let fear invade your spirit. It's important to be stalwart & strong. But at the same it's just as important to be humble."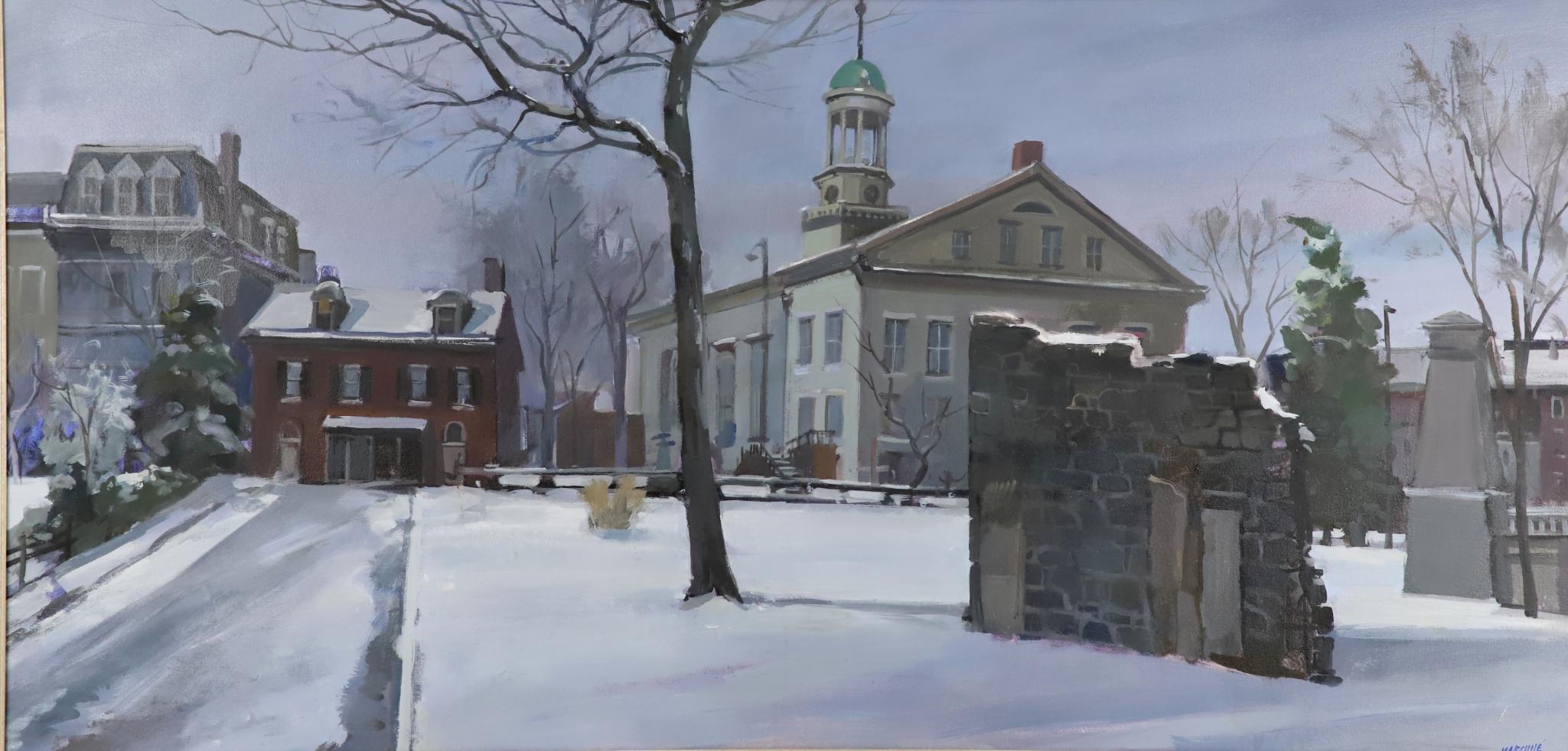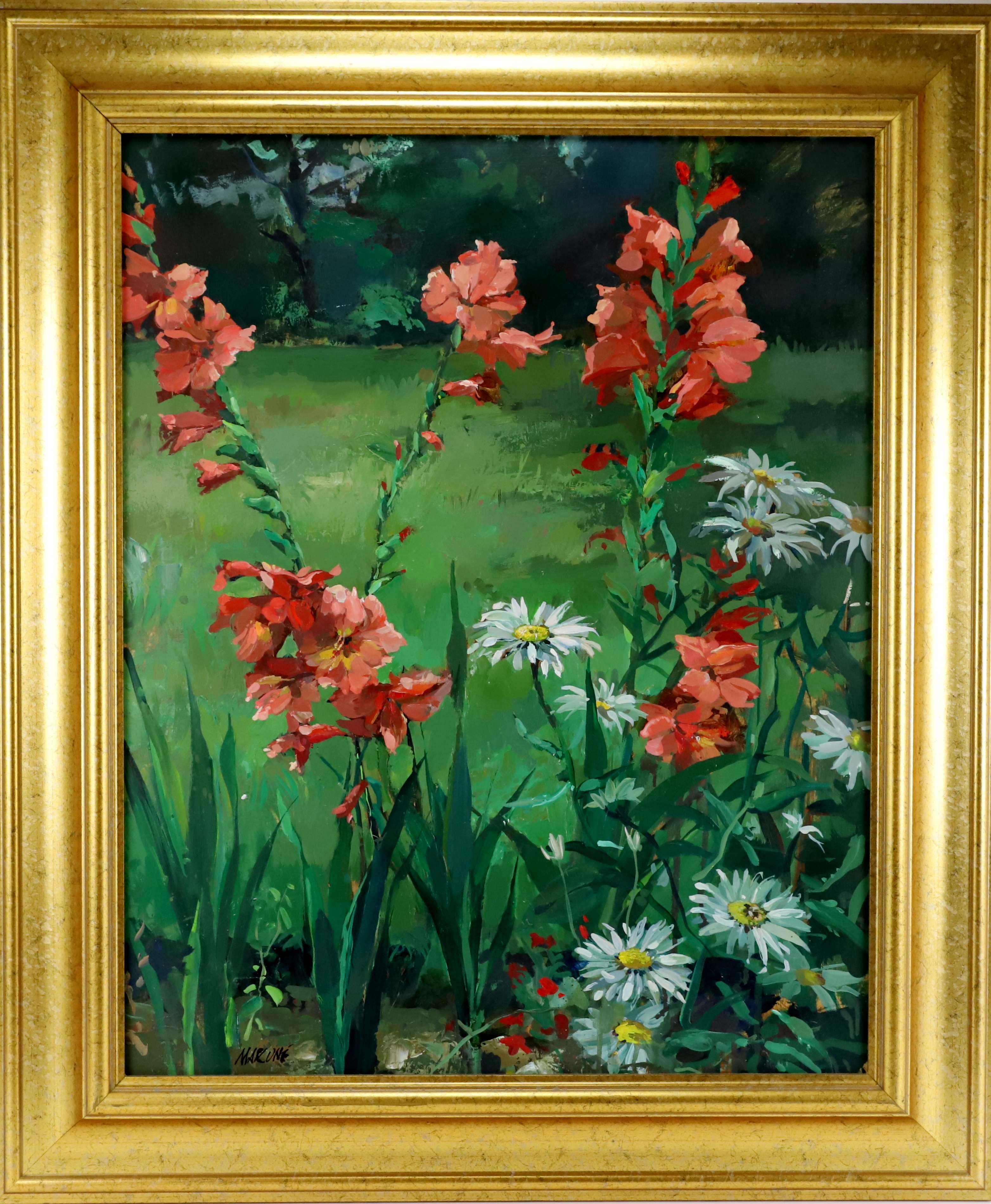 ---