Alderfers to Offer Historic Battle of Germantown Letter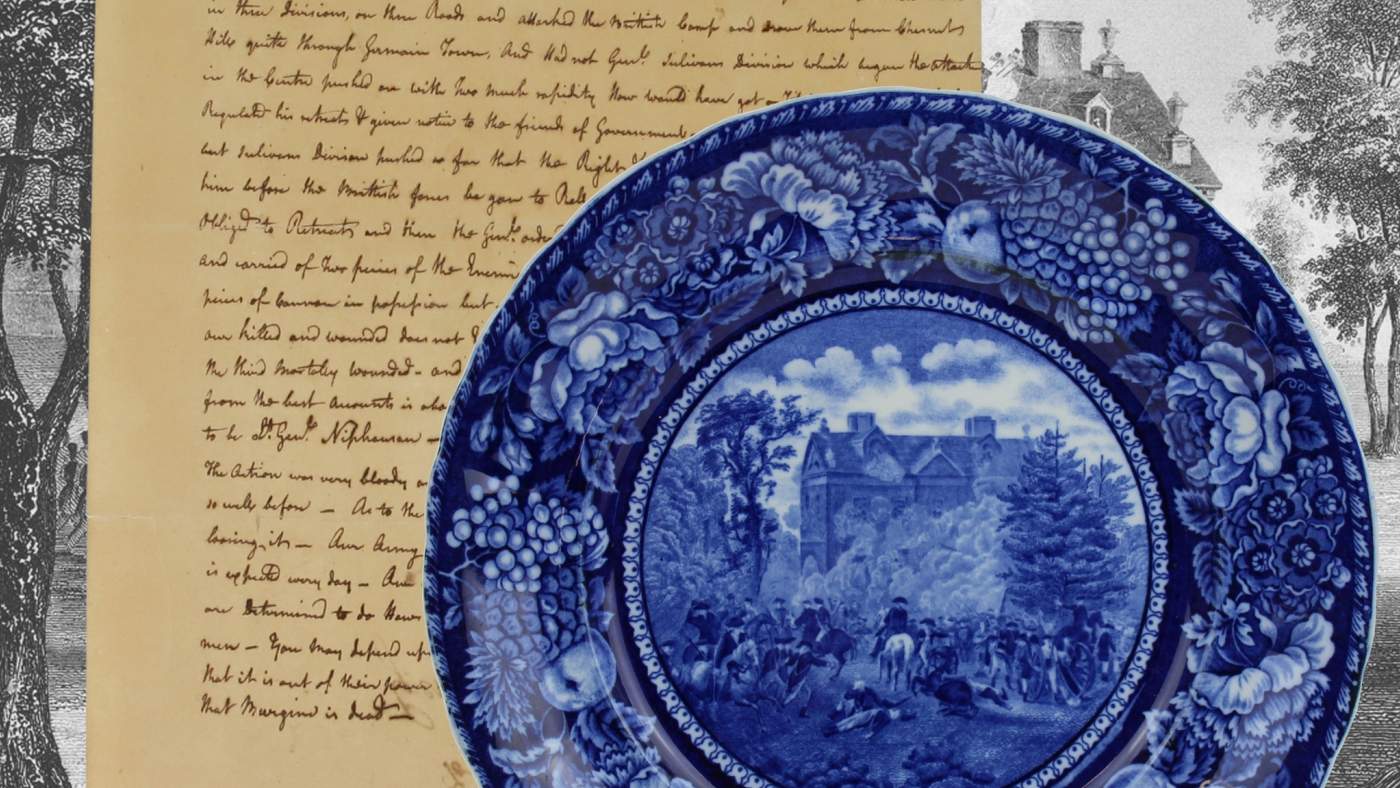 On December 12, 2019 the Alderfer Auction Company will sell to the highest bidder an extremely important hand written letter detailing the Revolutionary War battle of Germantown that was fought on October 4, 1777 between British forces led by General William Howe and Continental Army led by General George Washington.
Making this letter, written on October 30th 1777, even more historic is that it was written by Thomas Rodney, an American colonial officer and politician to his brother Caesar Rodney, famed Continental politician and signer of the Declaration of Independence. The Rodney's were both from Delaware and were instrumental to the Continental government in helping the Colonies obtain their independence from Great Britain.
In the months leading up to the battle of Germantown, the Continental forces under Washington had suffered losses at the battles of Brandywine and Paoli and the British had occupied Philadelphia. Howe moved approximately 9000 British troops to Germantown, Pennsylvania. George Washington felt the time was right to engage the British forces at Germantown and gathered 11,000 Continental troops and moved them towards Germantown hoping to surprise the British. Several events including weather spoiled the surprise attack and the British were worthy adversaries that as the battle ended had inflicted over 1100 casualties to the Continentals. When the battle ended the British still held the field.
The Rodney letter gives various details regarding the engagement with much of the news proclaiming advantage and apparent victory to the Colonial forces. As historians now show, the British under Howe really were the victors, but the Colonials really needed a victory and knew the value of propaganda.
After the battle the British did not pursue Washington and his forces to destroy them. Washington took his army and went into winter camp at Valley Forge enabling them to rest, retrain and consolidate to become a viable fighting force to be reckoned with. These retrained forces would be instrumental in insuring the independence of the United States.
The letter being sold is a "piece" of history that is tangible evidence of the events that forged a nation.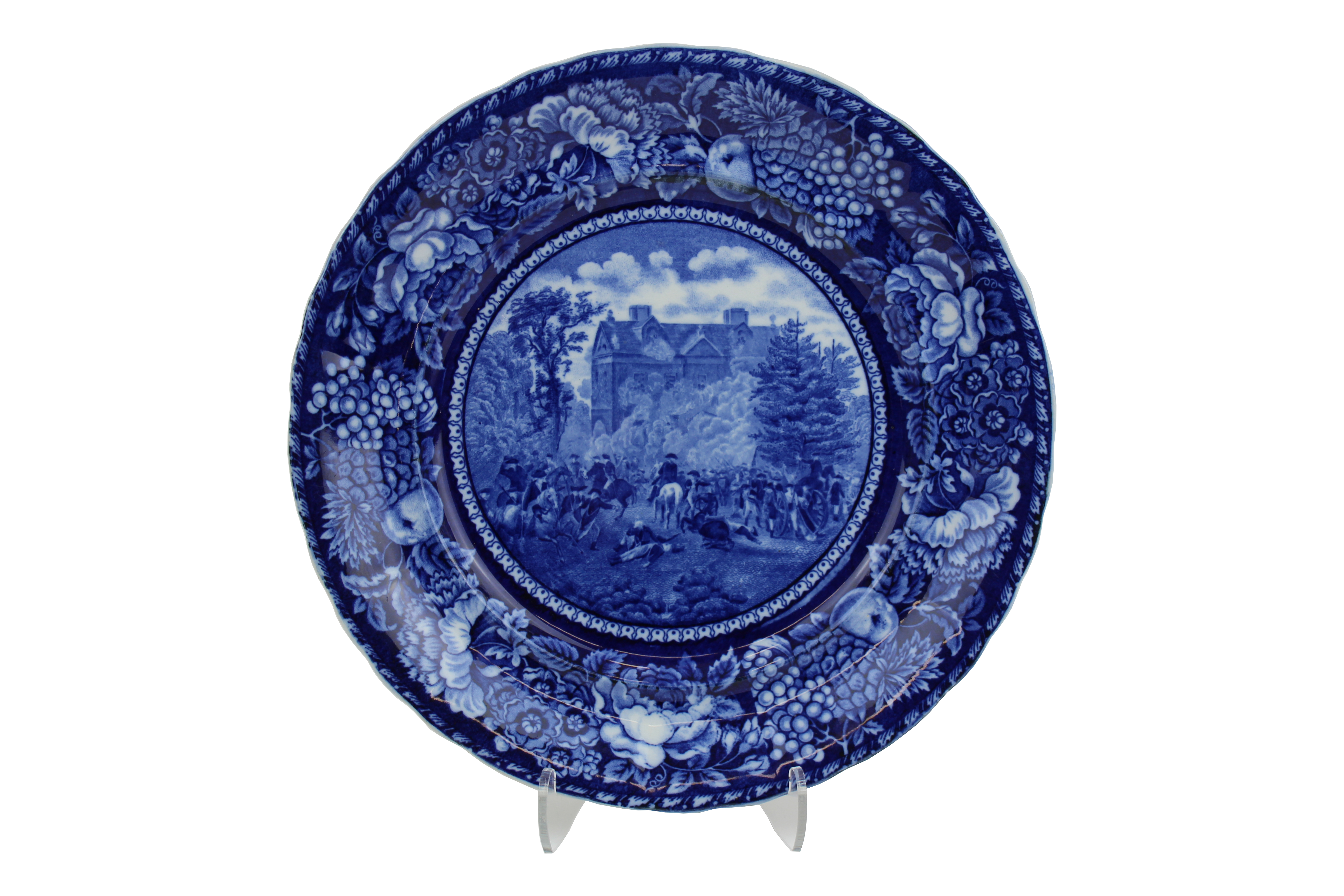 B&D Staffordshire Historical Pottery from the early 20th century titled "Battle of Germantown Attack on Judge Chew's House, October 4 1777"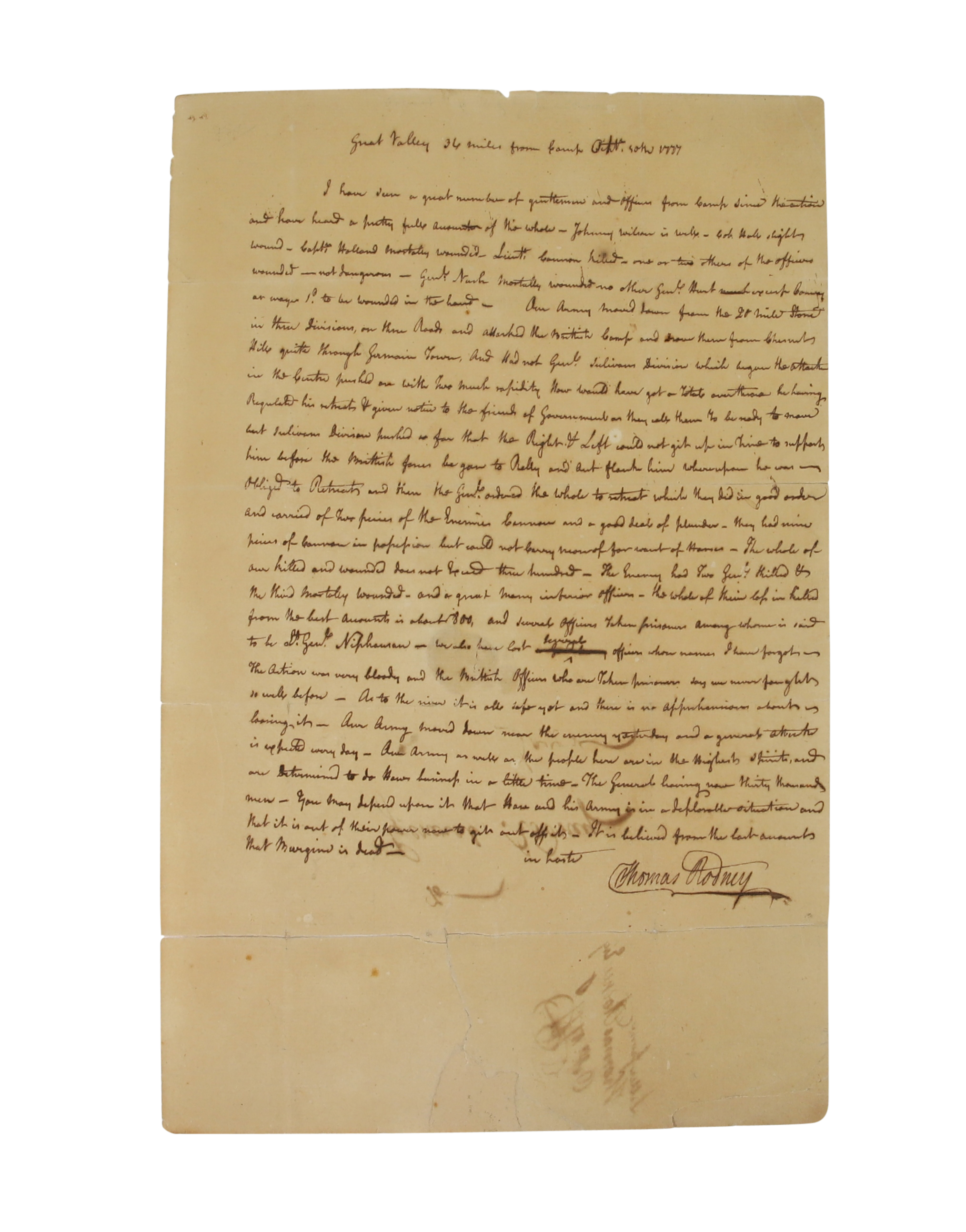 Historic 1777 letter detailing the Battle of Germantown written by Thomas Rodney to his brother and Signer of the Declaration of Independence Caesar Rodney. Letter will be auctioned on December 12, 2019 at the Alderfer Auction Fine Arts Sale.
---