Great Sales from The Long Island Museum Collection of Miniature Rooms Procured by Alderfer Auction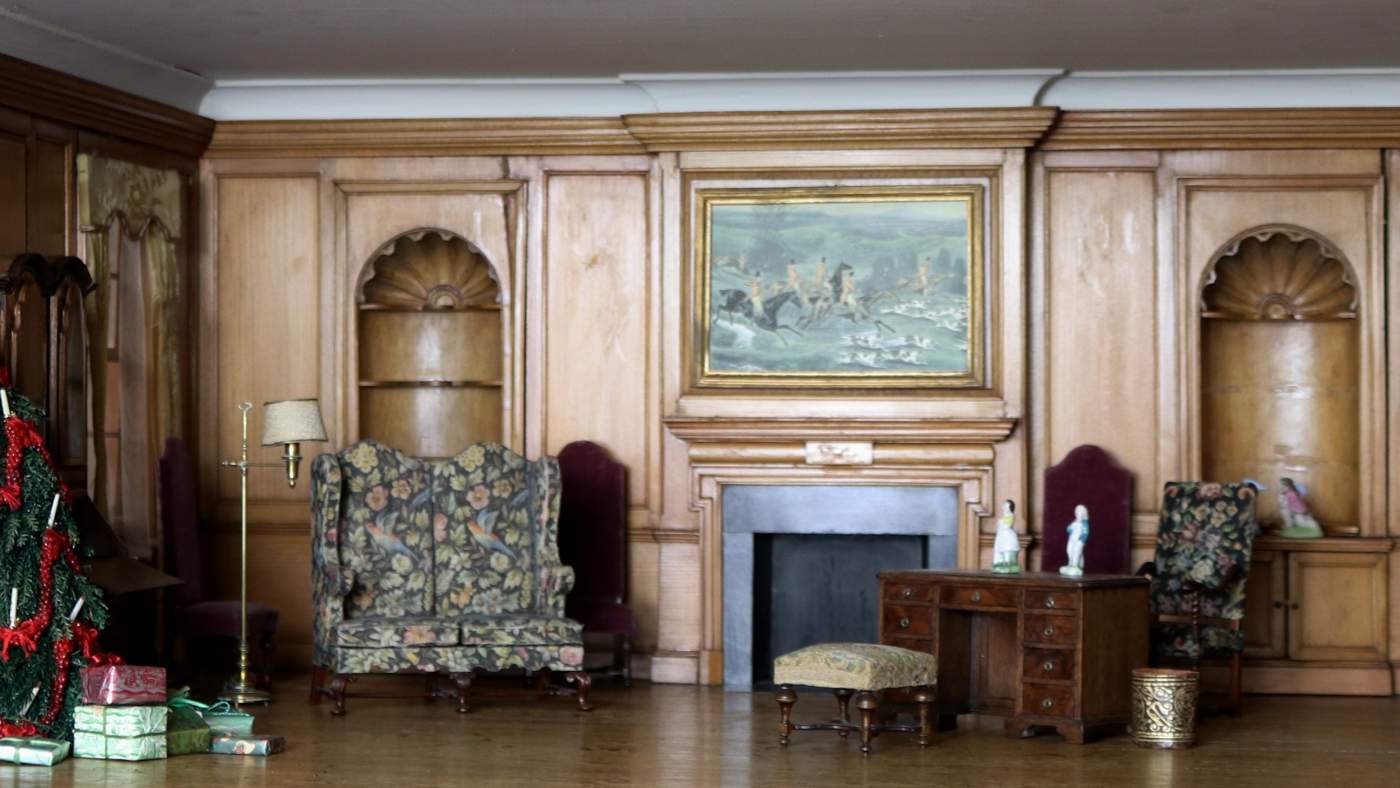 Great Sales from The Long Island Museum Collection of Miniature Rooms Procured by Alderfer Auction
Hatfield, Pennsylvania – Featured in its Collector's Auction March 21st, 2019, Alderfer Auction procures the Frederick Hick's Miniature Room Collection from The Long Island Museum.
Built on the success of Alderfer Auction's sale of the Small Sea Museum collection, representatives from the Long Island Museum contacted Alderfer Auction to help them in the deaccession process for their 15 miniature rooms. "The Long Island Museum is dedicated to inspiring people of all ages with an understanding and enjoyment of American art, history and carriages as expressed through the heritage of Long Island and its diverse communities. In keeping with this, the LIM has decided to sell the collection through Alderfer Auction."
Representing the Palladian architecture of the first half of the 18th century, The Georgian Parlor Miniature Room Box Scene sold for $4,500. The Colonial Bedroom Miniature Room with detailed paneled walls, scenic wallpaper, fireplace and period furnishings, sold for $4,200.
An Alderfer Auction buyer and also an International Guild of Miniature Artisans member, stated "this is the finest collection with period detail". From the period glass in the breakfront furnishings to the grandfather clock's real, inner clock workings, this collection earned this buyer's admiration.
The Antique Shop Miniature Room represented a 1930s antique shop filled with Colonial antiques, Staffordshire porcelain, hook and oriental rugs, embroidery, artwork and more. It sold for $3,600. The Georgian Living Room's carved and molded cornice, ornate carved mantle, and two arched open corner display cupboards sold for $3,000. The 19th century Dining Room showcased Chippendale and Hepplewhite period furniture, Persian rug and a beautiful staircase with newel posts. Details were not lost with this $3,000 price tag. Also selling for the same amount was The Federal Dining Room representing the late 18th century. The double pedestal dining table, shield back chairs and Hepplewhite sideboard finely represented the Federal period furniture.
With online, live and phone bid interest, the miniature rooms were purchased from around the country including Pennsylvania, New Jersey, California, Kentucky, North Carolina and Virginia.
Alderfer Auction has successfully helped with the deaccession process for museums and historical societies all over the country. Requests for collection evaluations can be sent to Blake MacLean at 267-638-1054 or blake@alderferauction.com
Alderfer Auction has 50 years' experience in Auction, Appraisal, Transitions & Downsizing and Real Estate Services. They work with museums, financial advisors, accountants, banks, estate, elder law attorneys, insurance companies, individuals and families. For more information, visit www.alderferauction.com, call 215.393.3000 or visit Alderfer Auction at 501 Fairgrounds Rd., Hatfield, PA.
---