The Importance of Community: Benefit Auctions At Alderfer Auction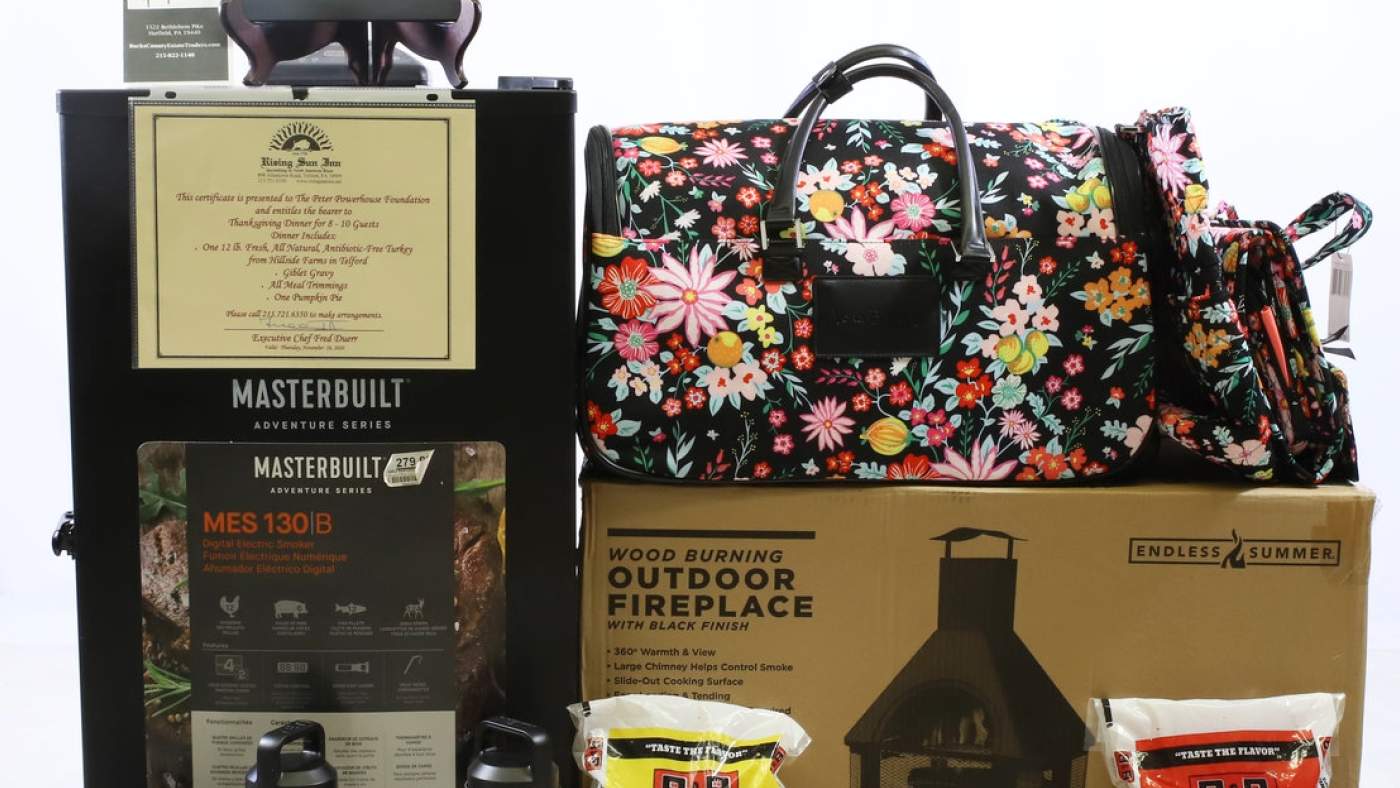 October is poised to be a very busy month here at Alderfer Auction with twenty-eight auctions scheduled to take place. Among the many niche categories & varied offerings represented are three benefit auctions that we are thrilled to be hosting. The first is for the incredible Peter Powerhouse Foundation. Our benefit auction to support this group wrapped up on October 3rd at 8:00 PM. There were a number of great items to bid on & many happy bidders came out with items they were seeking that will not only be great items for themselves, but that gave back to this wonderful foundation.
The Peter Powerhouse Foundation was formed to improve the lives of children that are currently fighting childhood cancer by providing donations to pediatric cancer treatment facilities and contributing financial support to researchers to improve the lives of childhood cancer Survivors. Buyers bids went to support this cause & further the betterment of children suffering from cancer. The story of the formation of the Peter Powerhouse Foundation is heartbreaking & inspiring. Heartbreaking because of the struggles a child was forced to endure & the toll that took & inspiring for how that same child was able to take his experience & turn it into something that would benefit other children going through the same life experience. When reading the foundation's website visitors come across a shortened version of the boy, Peter Zucca's story: "Peter Zucca was first diagnosed with cancer at the age of 10-months. He was diagnosed on Christmas Eve Day and his parents were given no hope for his survival. Peter underwent chemotherapy, radiation therapy and surgery. After all of that treatment was over we headed home. It was the day before he turned two and he was given a twenty-four percent chance of survival. He's been involved in many years of follow-up care and to date has been in the OR 15 times, two of which were for chemo-related dental issues, all the rest were for some form of invasive procedure. The most difficult coming May 23, 2013 when his right leg needed to be amputated above the knee because of a Desmoid Tumor. One evening he read a post from one of the nurses saying that they had a wagon shortage at the hospital and one of her little patients had to walk to the infusion room for her blood draw. Peter was outraged, "No child in treatment should be walking through the hospital for care!" "We have to do something, we need to help, I need a foundation, I can't do enough on my own." And so, The Peter Powerhouse Foundation was born." The foundation is based out of Souderton, PA & is always happy for volunteers. Take your involvement one step further by clicking here to learn more about volunteer opportunities & to read the full story of this incredible child & his family.
Taking actions to help better our community & support those around us is a part of the foundation that Alderfer Auction was built on by owner Sherry Russell. When asked why getting involved in organizations that benefit our community is important to her, she had the following to say:
"At the start of my professional career, I wrote my life mission: "To challenge and inspire all of God's children to believe in themselves, and to grow to accomplish their individual dreams in life." Every day I try to hold true to that mission in my personal and professional actions. When we (as a company) select to support a community organization or foundation, I reflect on how it aligns with my life's mission, as well as the passion of our Alderfer Team Members. We are proud to support the following organizations who embrace, inspire, teach, feed, and research for our youth, which impacts all of our tomorrows: Bean Bag Food Program, Peter Powerhouse Foundation, Camp Men-o-lan, Quakertown Christian School
& Girls on the Run."
It is with that sentiment in mind that we continue on to support our second benefit auction which is aimed to help raise money for the Quakertown Christian School. The auction proceeds will go to QCS to continue an almost 70 year mission of providing affordable, quality Christian education. The Quakertown Christian School located in Quakertown, PA provides education for children ranging from Kindergarten to Twelfth grade. The school believes that each child is created in the image of God, gifted with unique talents and abilities; & they offer them a safe place to explore those gifts. By helping them to understand their value in Jesus Christ, the school encourages them to use their gifts & abilities to uniquely further God's Kingdom work, both here & around the world. They work through sponsorships throughout their community to help provide quality education to any child wanting to learn despite their financial or physical challenges. Our auction is scheduled to begin closing on Sunday, October 11th at 8:00 PM. Click here to place your bids on items ranging from beautiful handmade quilts to Amish made furniture, home goods & craft Items, dinner & gift certificates, vacations & more. To learn more about QCS & how you can support them click here & take a quick tour of their website, which is full of information about their various programs & opportunities.
Finally, we have our third benefit auction for the month: the Camp Men-O-Lan Fall Festival Benefit Auction. Camp Men-O-Lan, also based in Quakertown, PA, is a beautiful place dedicated to life change through Christ. They offer a variety of youth activities including a Summer Resident Camp - for grades 2nd -12th, Summer Day Camp - for grades Kindergarten - 8th, youth leadership programs & guest services - for all ages where they open up their grounds & facilities for groups to come & use. They host many youth events, church groups, school groups & partner with Camp Mariposa throughout the year. In order to keep providing quality experiences for the youth in our community, Camp Men-O-Lan relies on donations. You can help them continue their mission & reach more children by bidding in our auction, which is scheduled to begin closing on October 13th at 8:00 PM. Click here to visit the Camp Men-O-Lan website to learn more about how you can support them & volunteer to help with their outreach programs.
Doing what we can to help better our community through programs we believe in either through benefit auctions, like the ones outlined in this post, or through volunteering our time as a company & as individual Alderfer employees, gives everyone that is a part of the Alderfer team joy. Helping others is not only the "right" thing to do, it is our chance to impact the world around us. By providing help to organizations in our community, we believe we are helping to set an example to other local businesses of the impact you can have on those around you through your actions & values. Being a business is so much more than selling goods & services. It is about having a moral compass that guides you to use your platform as a means to reach others that may need a helping hand. Acting on a local level helps the immediate community, but it also leaves an impact on the world as we know it. By taking steps to support the efforts that express our values we help change the narrative of a world that can be scary & isolating at times into one of love & inclusion. We believe in the power of action. Alderfer is proud to support the entities we have named in this post & looks forward to continuing working with them & other likeminded institutions in the future.
---