Artist Spotlight | Jean-Baptiste-Camille Corot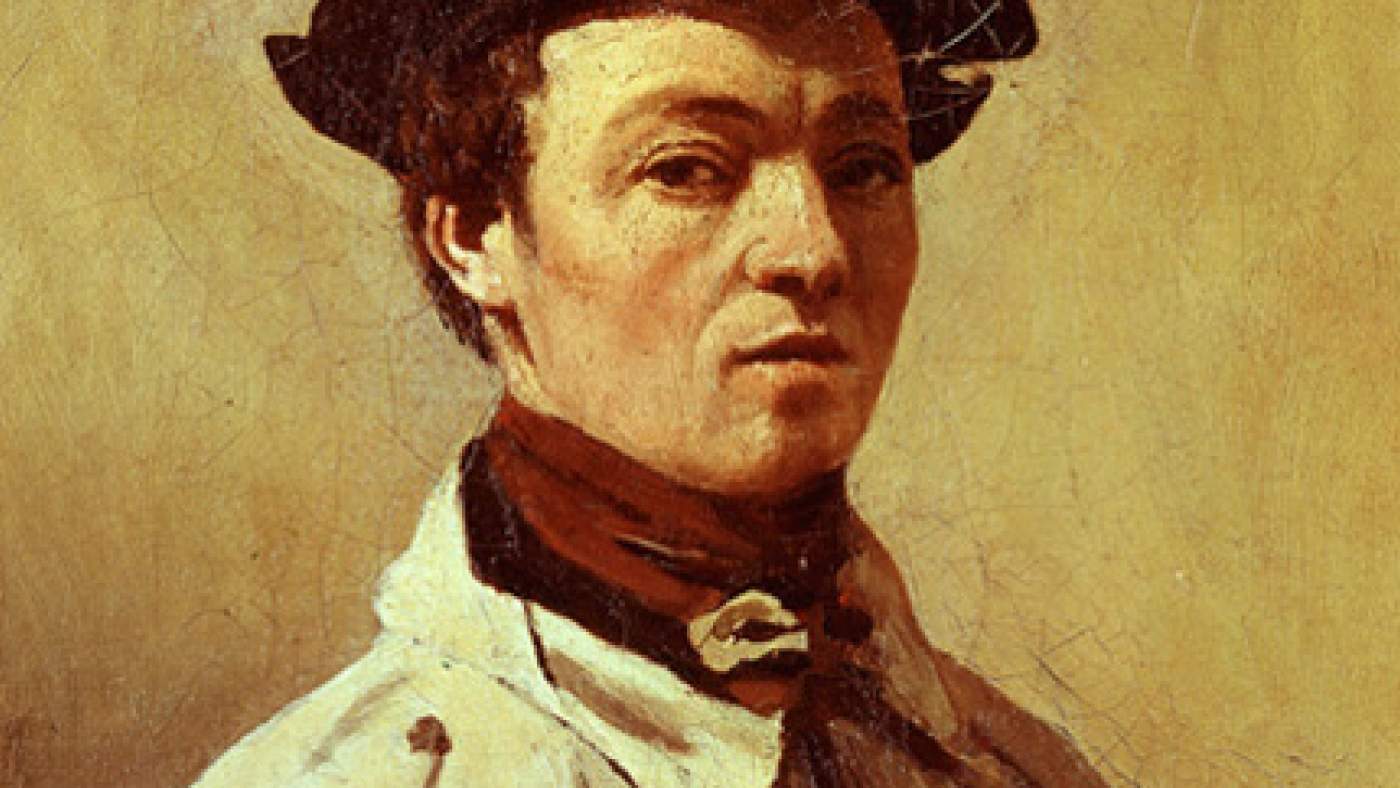 Jean-Baptiste-Camille Corot
A great deal of art comes and goes through the Alderfer doors. Each delivery is vetted by our specialists and carefully researched and described by our team of catalogers. One day, while our specialists were sorting through a typical delivery of art, they discovered an exciting gem. Unframed, dusty and hidden amongst a large collection, our team unearthed this lovely landscape.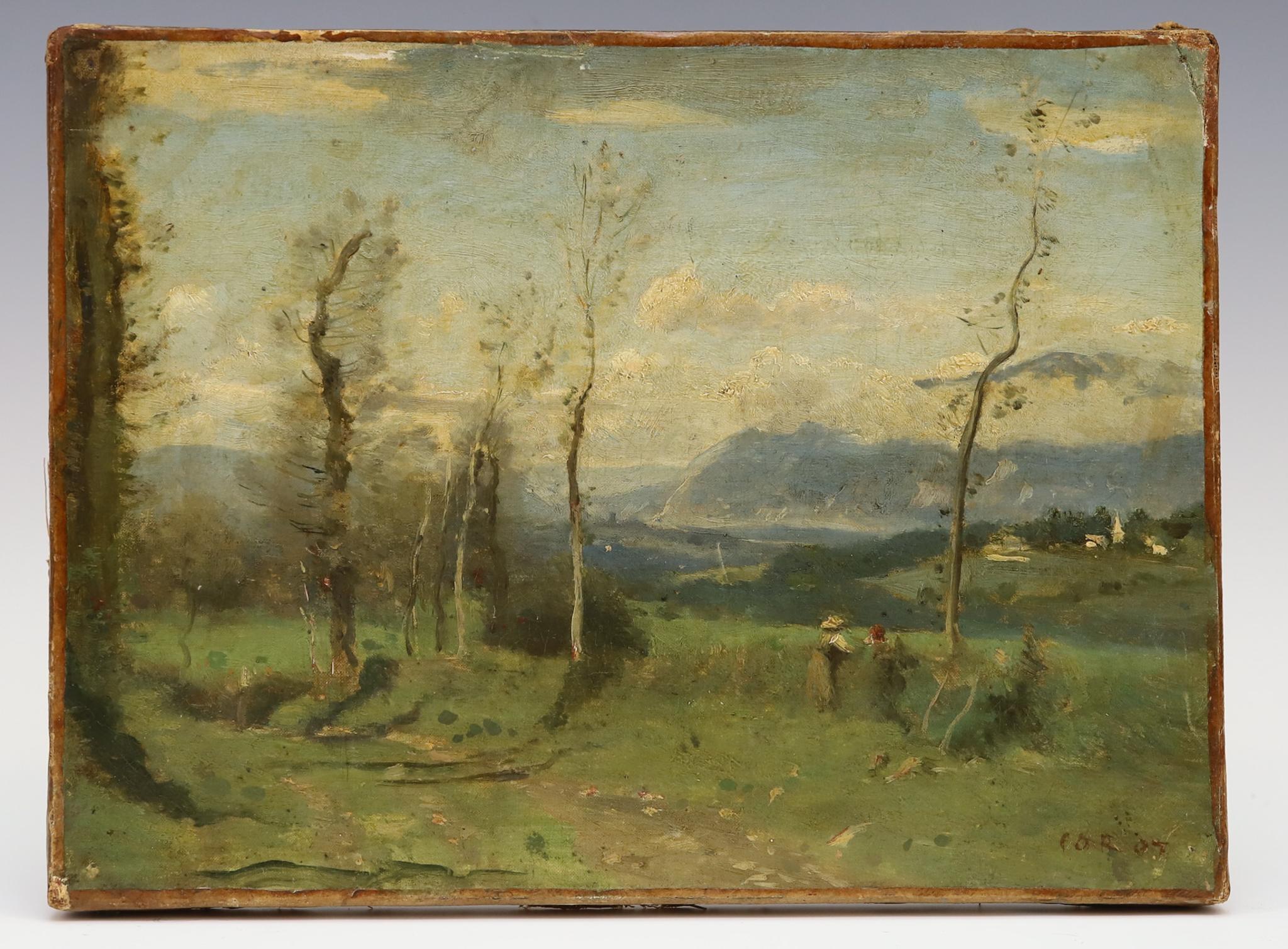 Lot 5021 Fine and Decorative Arts March 9
The artist, Jean-Baptiste-Camille Corot was a French painter born in Paris in 1796. Unlike many of his fellow "starving artists," Corot was born into a bourgeois family and never faced financial hardships. Because of this, he was able to fully devote himself to his art, even to the point of purposefully never marrying or engaging in a serious love relationship. He played a significant role in landscape painting and his style followed the Neo-Classical tradition. He studied under such artists as Achille-Etna Michallon and Jean-Victor Bertin, a well-known Neo-Classic landscape painter in France. Corot did not limit himself to the Neo-Classic tradition of allegorical painting in imagined scenes of nature, however. He studied nature in great detail and some of his sketches show influences of Realism. His landscapes were often fragments of many scenes he had studied and pieced together by his imagination to create a totally new landscape.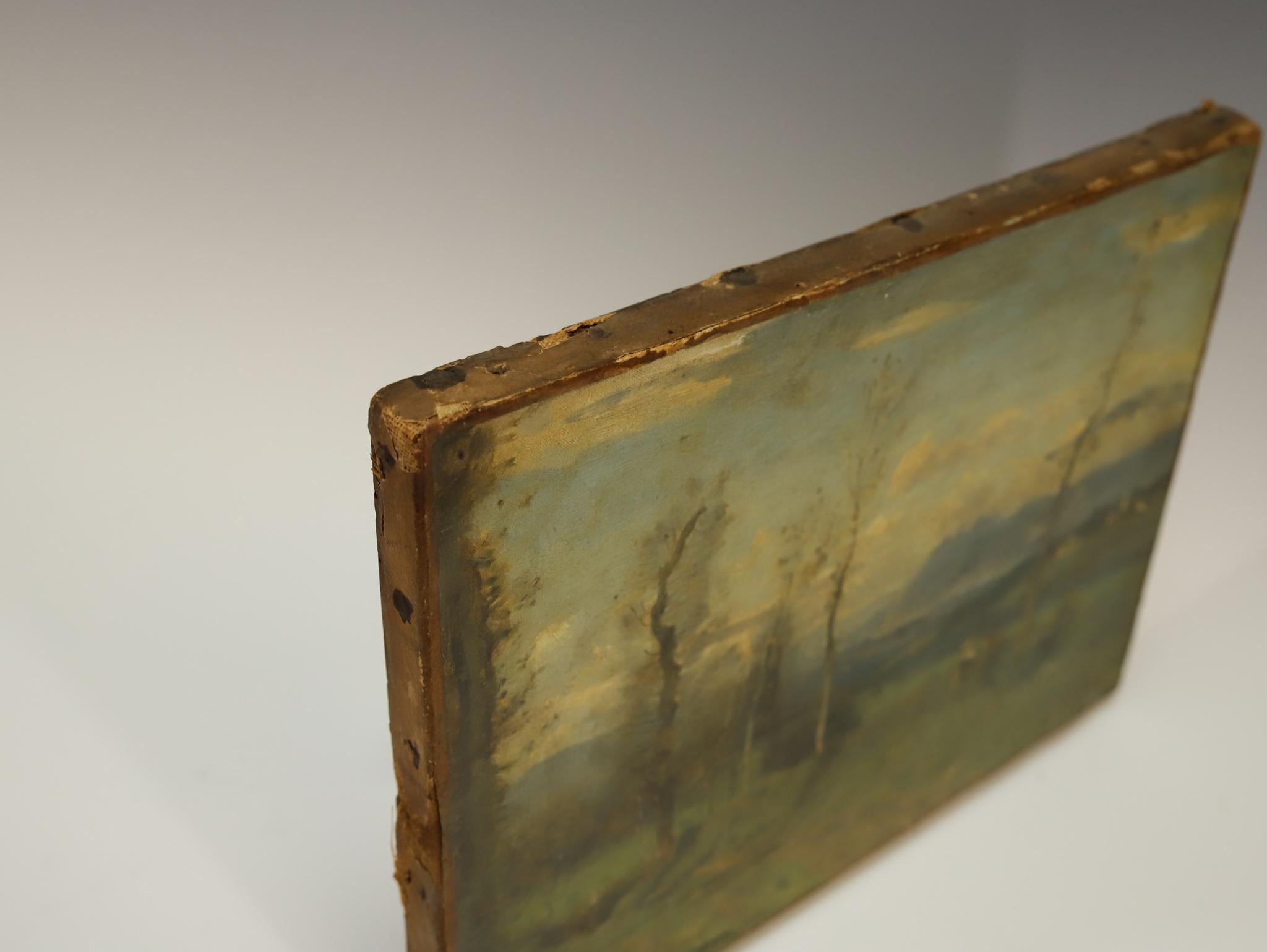 Early in his career, he traveled to Italy to study the Italian Renaissance masters. He spent the warmer months painting and sketching "en plein air" and when the seasons would turn colder, he worked in his studio and produced larger canvases based on the studies he had gathered. As his painting style developed, it anticipated the Impressionist movement that was progressing during that time.
He became a very successful artist and teacher as his career progressed. In 1855, he won a first place medal at the Paris Universal Exposition. He was also inducted into the Legion of Honor and later became an officer. His growing fame and the high demand for his paintings led him to be one of the most copied artists of his time.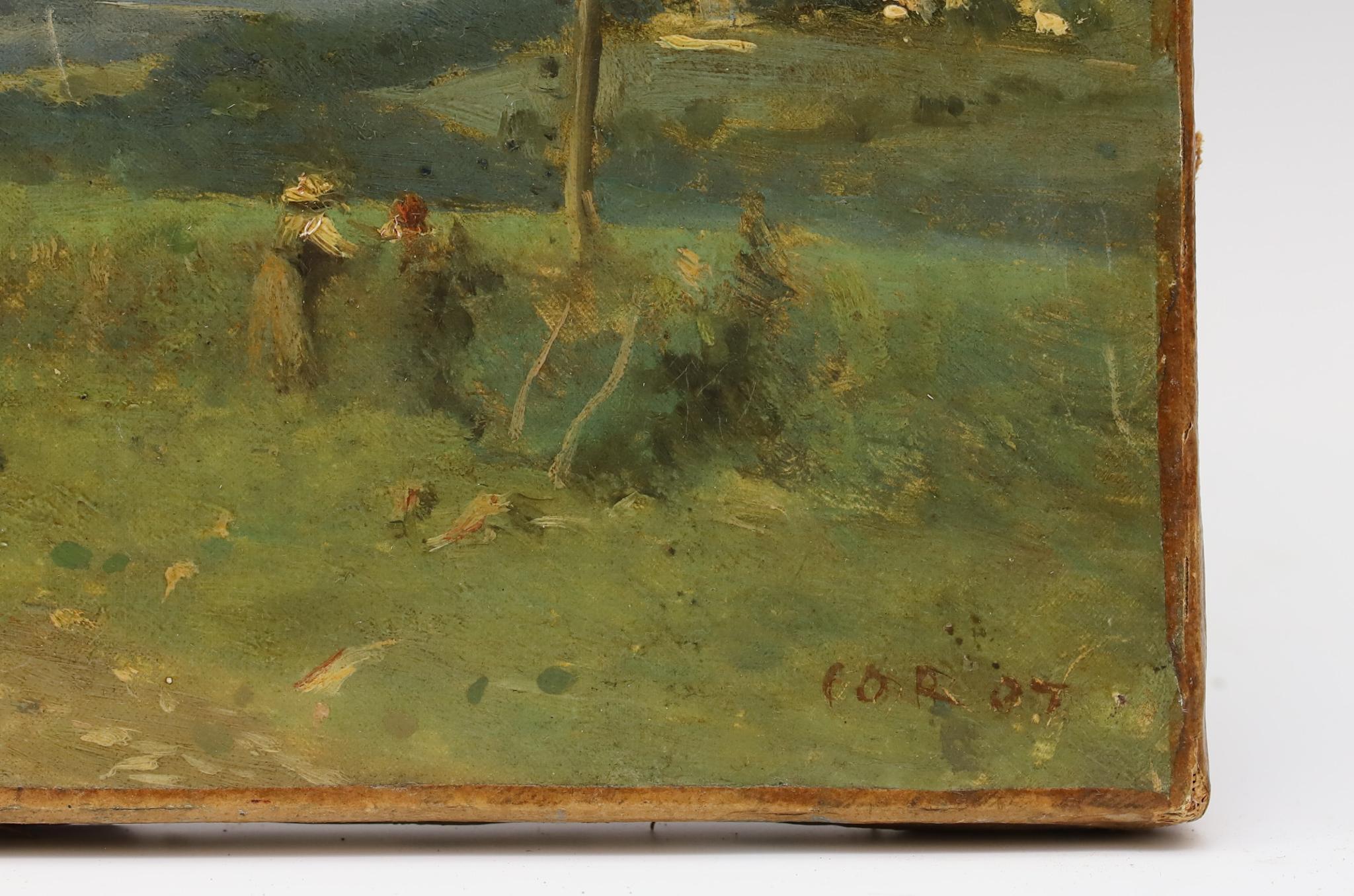 He was also a close member of the Barbizon group, a school of painters that worked towards the Realism art movement. Through this group, Corot became close friends with Jean-François Millet and Théodore Rousseau.
Corot's paintings gained global recognition and are a pivotal contribution to the growth of Impressionism and Modern art today. His works can be found in leading art museums including the Musée du Louvre in Paris and the Philips Collection in Washington DC. His auction record skyrocketed in 2018 with the sale of his Venise, vue du Quai des Esclavons from The Collection of Peggy and David Rockefeller with a price realised of $9,009,844 at Christie's in New York.
If it wasn't for the diligent eyes of our specialists here at Alderfer Auction, this special painting may have been overlooked. Don't miss this unique opportunity to own a piece of art history from our Fine and Decorative Art Auction on March 9th.
Written by Hayley Schaffer
---