A Piece of Lone Ranger History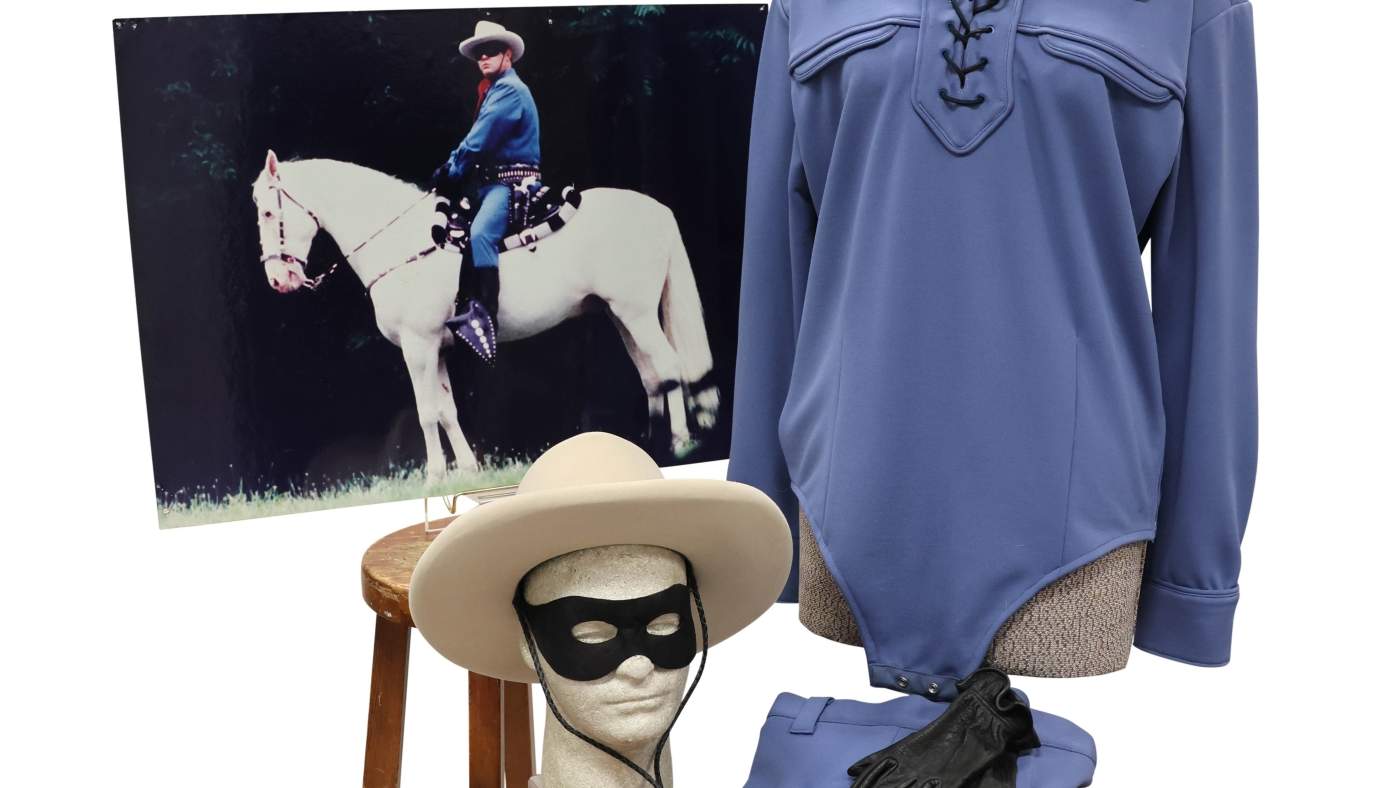 Western television and film nostalgia will arrive in Alderfer Auction's upcoming Firearms Sale. Alderfer Auction has the priviledge to once again have Lone Ranger collectibles for sale, all attributed to Chuck Medwork, a longtime Lone Ranger and Cisco Kid impersonator of Philadelphia.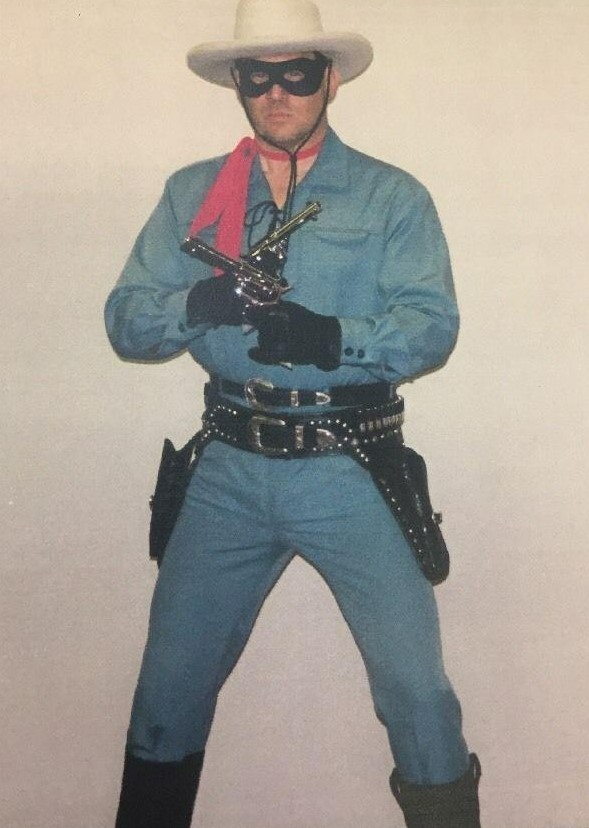 Chuck Medwork, well-known Philadelphia Lone Ranger Impersonator
Chuck Medwork brought the Lone Ranger character to life, taking part in shows and events all over the United States, including Philadelphia Phillies pre-game shows, Rose Bowl Parades and more. He produced and starred in a western film in 2005, Riders of Yesteryear. In November 2016, Alderfer Auction had the opportunity to have part of Chuck Medwork's collection for a sale, titled Cowboys of Yesteryear, including a life-size replica of the Lone Ranger's horse, Silver.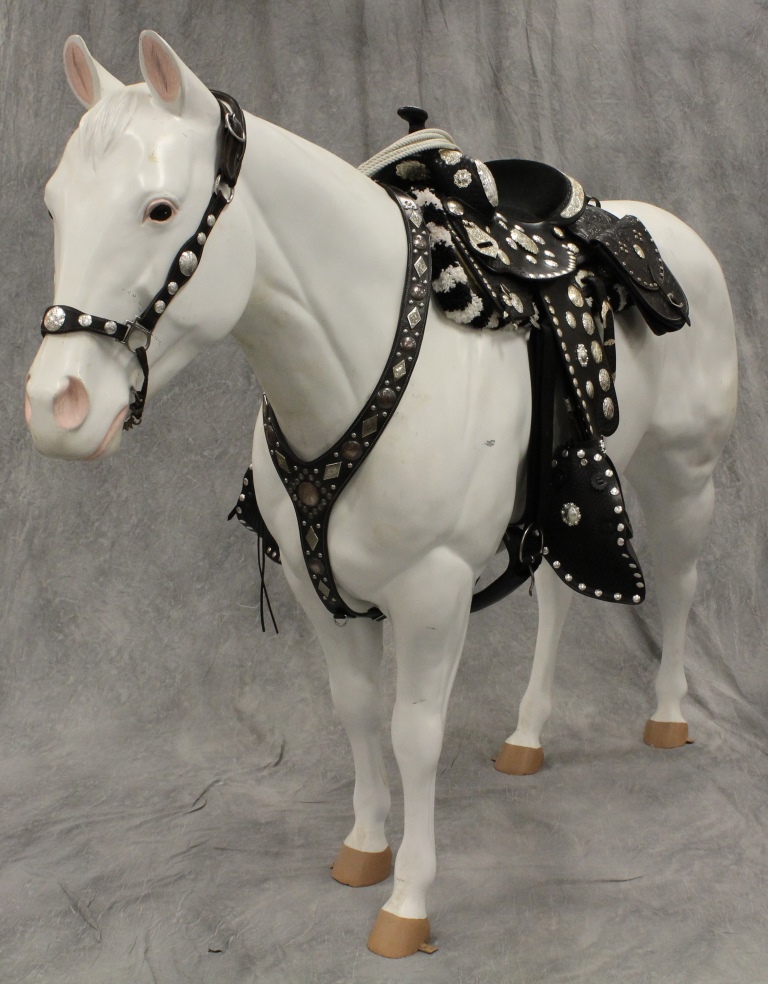 Life-size Lone Ranger's Silver replica, Alerfer Auction, November 2016
The Lone Ranger has been a part of the entertainment industry since 1933. The Lone Ranger, a fictional character, first appeared in 1933 on a radio show in Detroit. The radio series became extremely popular and generated a series of books by author Fran Striker, the Lone Ranger radio show's writer.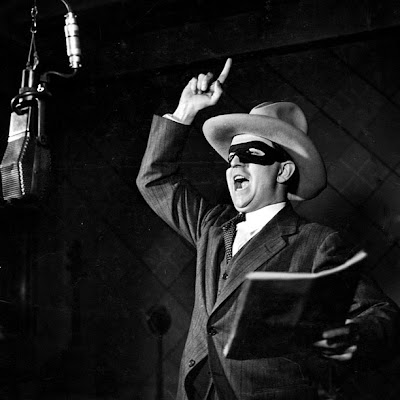 Earle Graser, voice of the Lone Ranger radio series from 1933-41
The character of the Lone Ranger became an enduring American icon during the run of the television series from 1949-1957. In addition to radio, books, and television, The Lone Ranger had a comic series and several films, including The Lone Ranger (1956), The Lone Ranger and the Lost City of Gold (1958), Legend of the Lone Ranger (1981) and Lone Ranger (2012).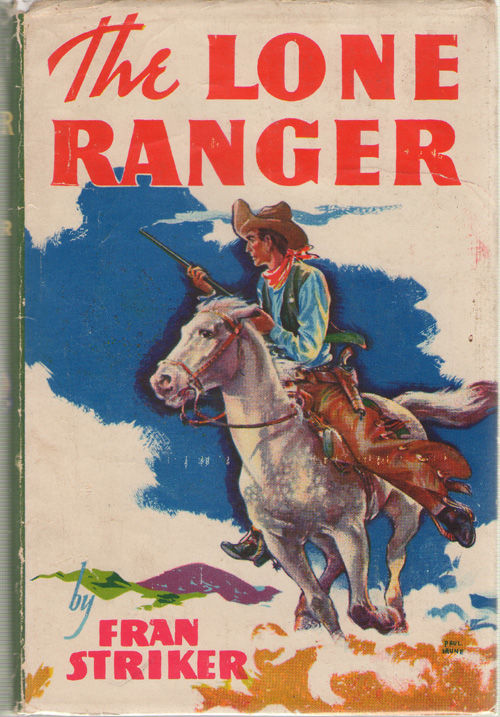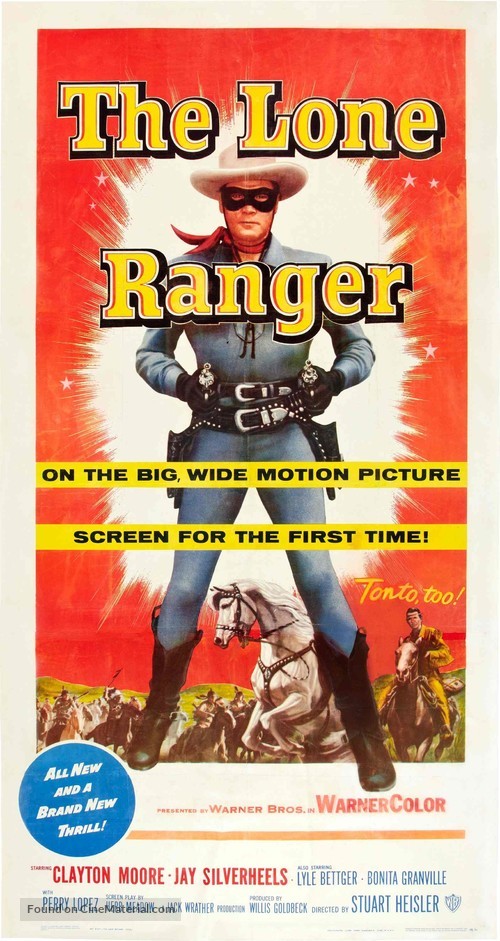 Fran Striker Lone Ranger novels and advertising poster for the 1956 Lone Ranger motion picture
The origins of the Lone Ranger fictional story maintains that six Texas Rangers were on patrol and all, but one, was massacred. The "lone" survivor disguises himself with a black mask, from the material from his brother's (one of the Rangers killed) vest.
His Native American companion's, Tonto, origin story began as a young boy, the last surviving member of a nomadic Potawatomi tribe. A young white boy, named John Reid, finds him cares for him and nurses him back to health. Tonto calls his friend, Kemosabe, which means "faithful friend." Years later Tonto is hunting and comes across the massacre of the group of Texas Rangers. He finds one Ranger barely alive, and recognizes him as the boy who saved him all those years ago. He cares for him, and then joins the Lone Ranger in a journey to pursue justice.
The attributed Chuck Medwork items in Alderfer Auction's Firearms Sale, on Tuesday, March 28 at 10 AM, include Colt single action Army revolvers, a custom W. Ostin western leather double holster rig, Lone Ranger outfits and images.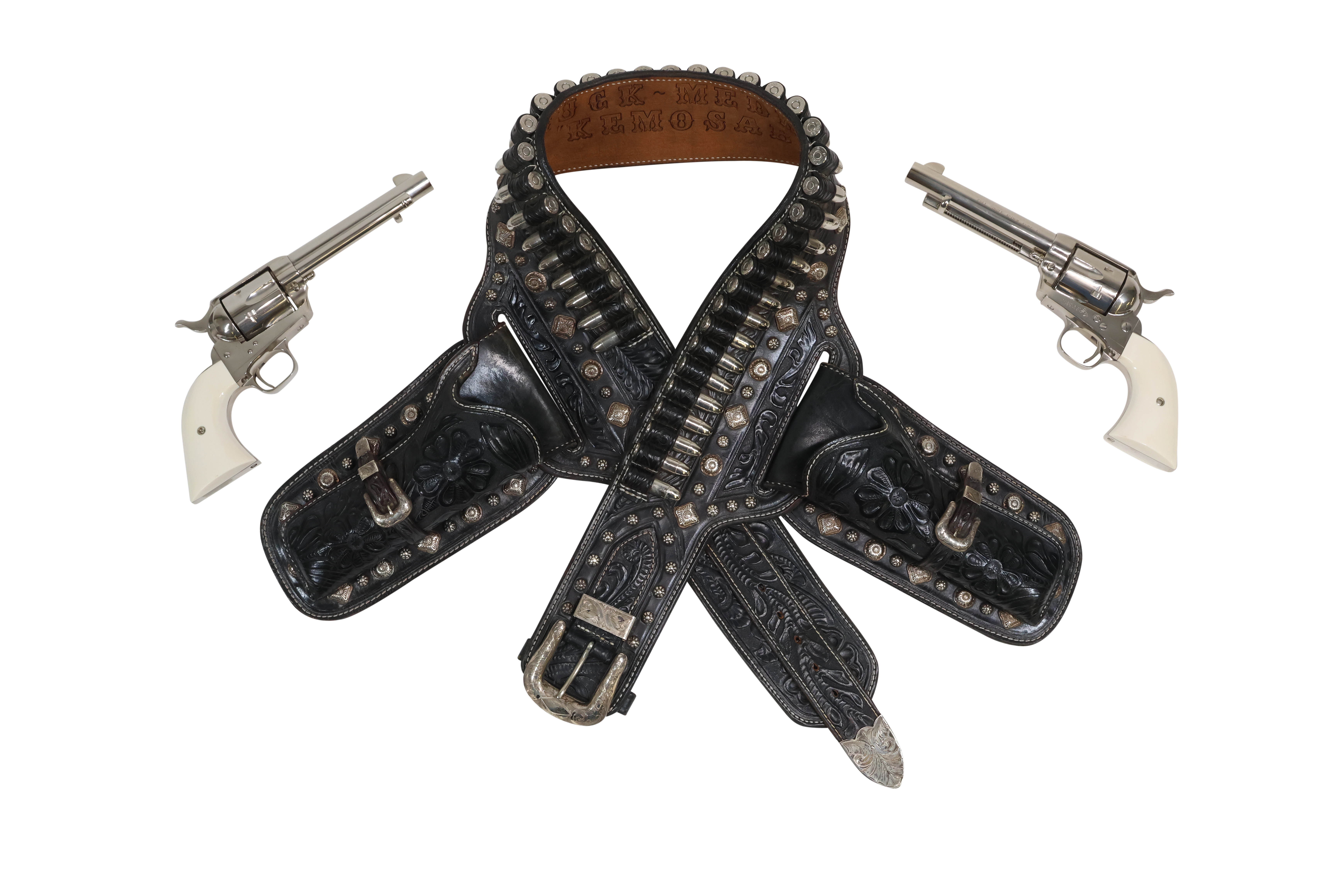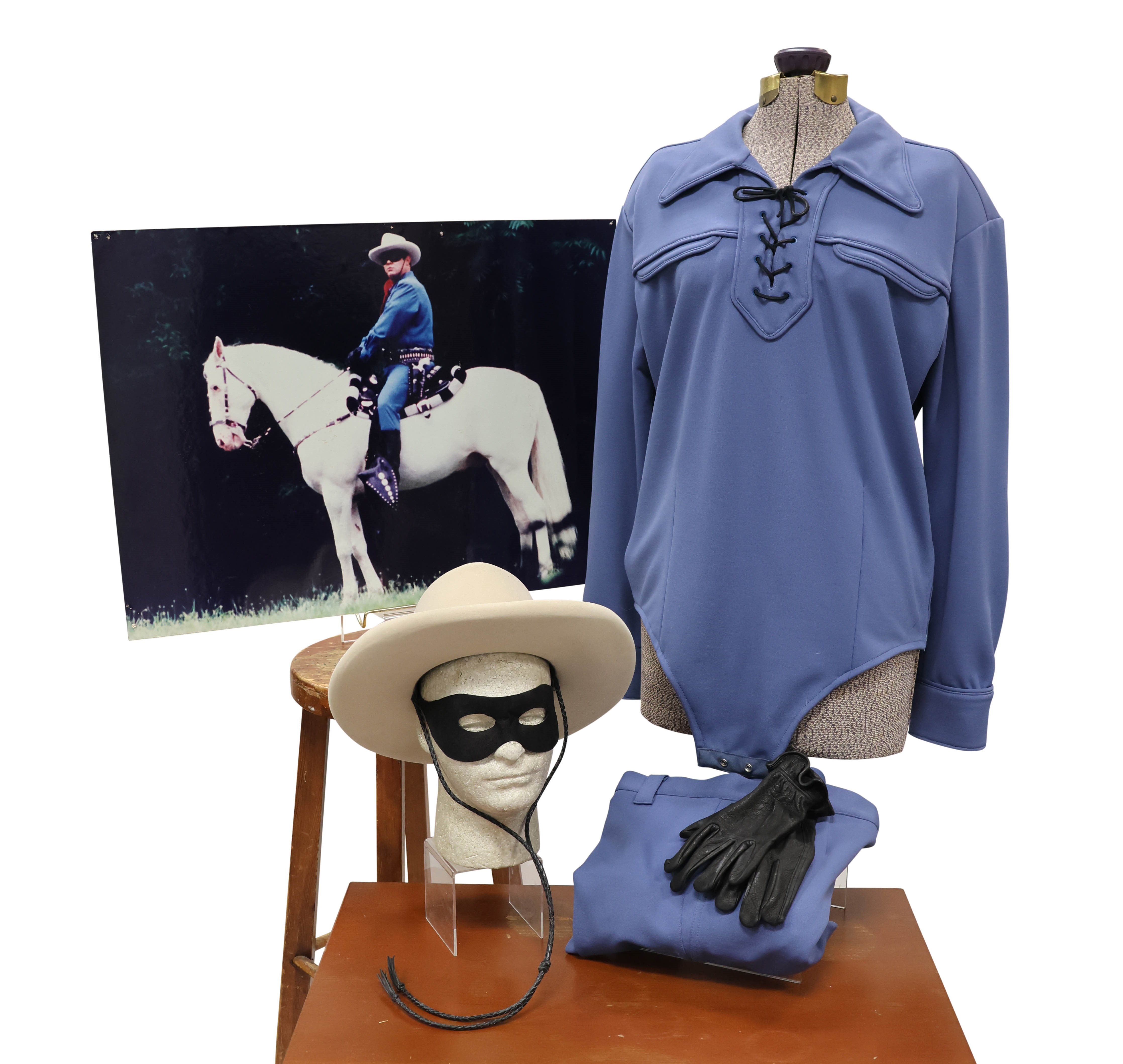 written by Melissa A. Jay
---