Alderfer Auction has a Record-Breaking $1 Million Three-Auction Event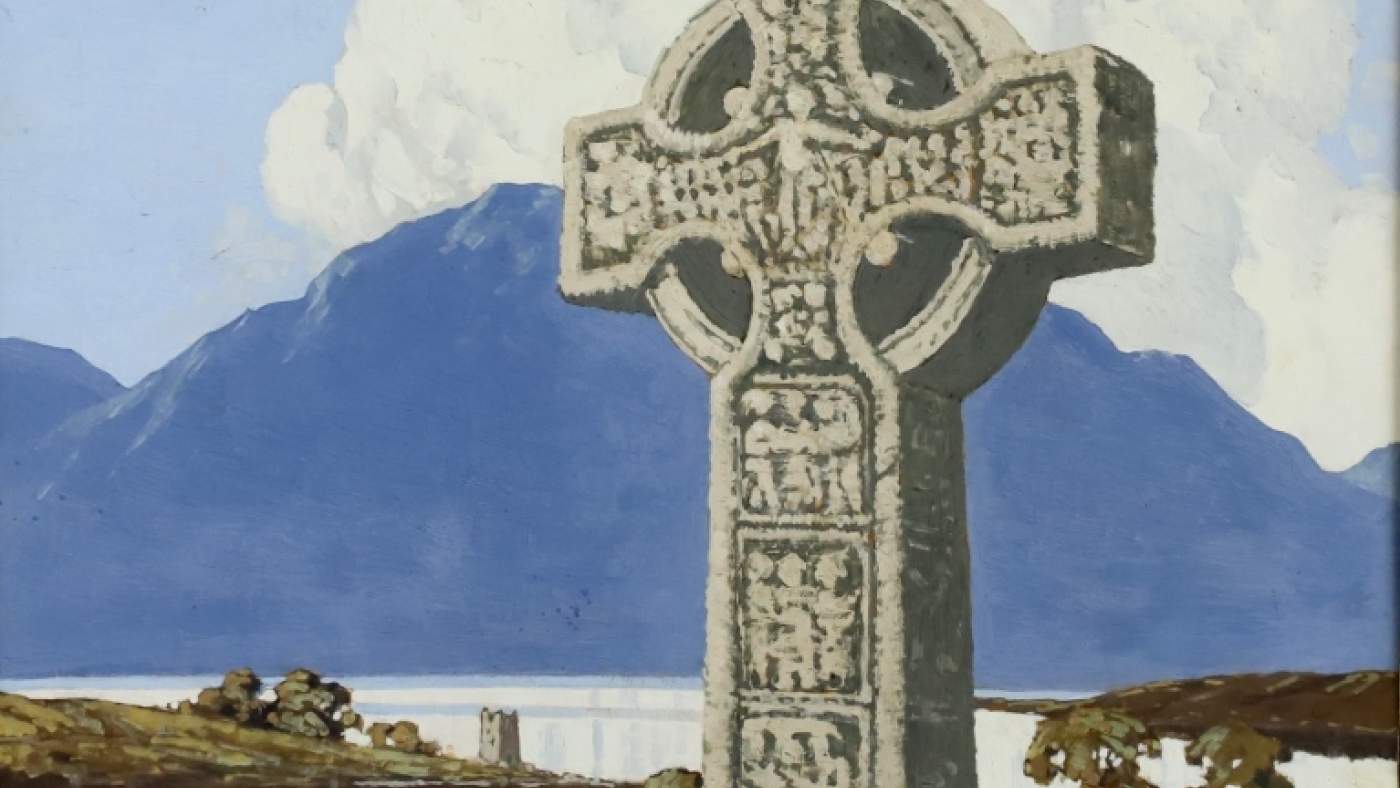 Hatfield, PA – Alderfer Auction showcased its Fine & Decorative Arts, Collector's and Firearm Auctions during its three-auction event December 11 through 17, 2019, hitting a record-breaking $1 million mark.
The Fine & Decorative Arts Auction featured a historic Revolutionary War letter about the Battle of Germantown; diamond, gold and platinum jewelry and many timepieces including Patek Philippe pocket and wrist watches; art glass; silver; Asian arts; a Tiffany Studio "Acorn" lamp; fine art works from the Estates of Wayne Forbes, Joseph Greenberg, Ben Marcune and others; bronze sculptures & Persian carpets.
The Fine & Decorative Arts Auction started the dazzle by selling a 14KW gold solitaire ring featuring a 3.19ct brilliant cut diamond for $25,740. The Joseph Greenberg gilt with undertone and gesso scrolled frame mirror, struck a fancy at $3,100. Local and international artists gleamed, starting with two prolific Irish artists. The first, Jack Butler Yeats oil on board painting, "Sea and Lake" relished a $49,725 sales tag. Paul Henry's painting, titled "Lough Derg" sold for an appreciative amount of $45,750. As Irish bidders were on the phone and online, the art gallery that sold the piece in the 1980s, Oriel Gallery in Dublin, Ireland, won the bid and brought the painting "back home."
Alderfer Auction broke another record, in-fact its own record, for a Jean Halter winterscape painting selling at $26,325. Alderfer Auction held the record at $20,700 on AskArt since 2006, only to break it again in December 2019. A Bucks County collector and real estate developer, who was enamored by the workings of "Grandma Moses of New Hope," purchased the piece. Many appreciate Hatler's early renditions of life in New Hope along the Delaware River in Bucks County, "the home of art."
Fine curations from the Collector's Auction included the artist John Hultberg, titled "Outerspace", that sold for $7,930. An oil-on-Masonite painting, "Streamside", by Evelyn Faherty popped at $5,850. A blue decorated stoneware pitcher sold for $2,223. A pair of Percival Lafer Brazilian rosewood lounge chairs sold for $2,440 and a unique Chinese Art Deco rug sold for $1,952.
The Firearms Auction was the final puzzle piece to the 3-Auction Event. Side-by-side shotguns, taking all three of the top selling spots, shone the brightest on December 17th. The first piece was a Winchester Model 21 Shotgun that sold for $5,265. It was closely followed by another gun of the exact same make & model which sold for $4,680. Rounding out the trinity was a LC Smith Skeet Special Shotgun with the sticker price of $4,095.00.
Alderfer Auction services Montgomery, Bucks, Berks and Chester counties, as well as the tri-state area. Alderfer Auction provides, Auction, Appraisal, Transitions & Downsizing and Real Estate Services that work with individuals, families, financial advisors, accountants, banks, estate, elder law attorneys and insurance companies. For more information, visit www.alderferauction.com, call 215.393.3000 or visit Alderfer Auction at 501 Fairgrounds Rd., Hatfield, PA.
---