8 Simple Tips For Creating A Mid-Century Modern Design Inspired Interior In Your Home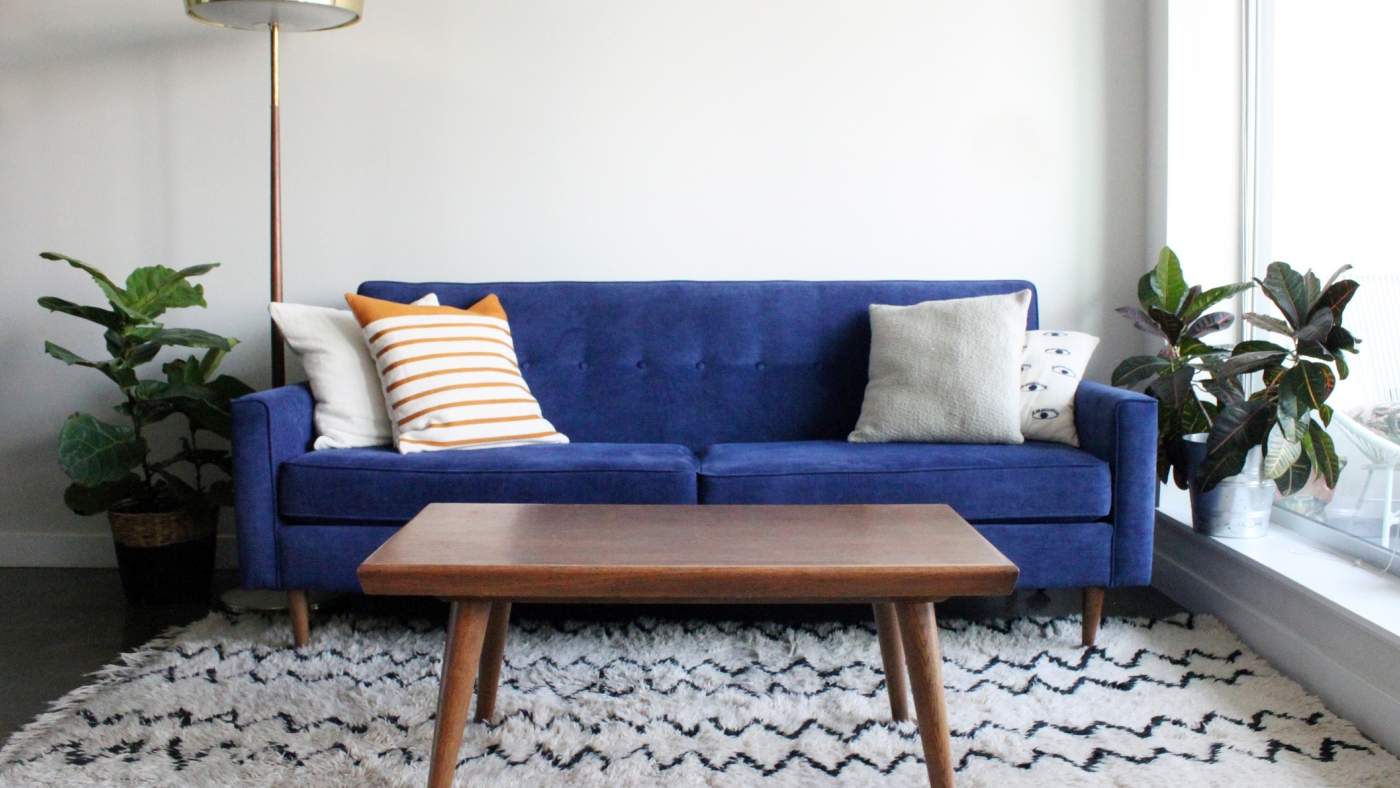 Mid-Century modern design found itself trending, rising in its popularity, as early as the 1930's and 1940's and the clean lines, high quality materials, functionality in the design of its pieces and overall aesthetic has never really gone "out of style" in this country. The beauty of Mid-Century modern or "MCM" is that it fits with modern and traditional décor. You can opt to have your entire home outfitted in the design's minimalist qualities or you can choose key pieces to work in with your current interior to elevate the style of your home. There really is no "wrong" way to style the timeless décor from this period of design. Having the utilization of signature pieces and the feel of Mid-Century modern in mind we would like to give you eight tips for designing your living space that will best showcase your MCM pieces and provide you with the style embodied by the movement, while staying true to all the elements of décor that make your home a signature of your specific style. This guide will showcase pieces from our current 20th C. Modern Art & Design auction to inspire you. These pieces are currently available to bid on. You can shop the full collection up until it's scheduled closing date on September 3rd when it will begin closing at 10:00 AM. Buying your pieces at auction ensures you are getting the originals from the time they were created, not a cheap knock off available at a big box store. You are investing in craftsmanship, quality and items that have stood the test of time versus wasting your money on pieces meant to meet their fate in landfills. Vintage pieces can be pristine or show a little love from the decades in which they have been lived with. Either way they have a story to share that is unique to them and therefore will be unique to you.
1. Let Wood Take Center Stage
Wooden details are a calling card of the mid-century modern home. Whether you purchase a wooden piece of furniture or a vastly popular wooden sculpture from the period, be sure to allow that piece to pull focus in your room. Place the clean lines of a console table on the main wall of the room. Set sculptures up in predominant areas like on top of coffee tables or side tables that flank your seating set up. Allow the signature woods derived from teak, oak, walnut, and rosewood, along with interesting veneers to stand out from other objects adorning the space. Highlight these items by pairing them with neutral tones and pops of color. Below are two stunning examples of burl veneer pieces. Designed by Vladimir Kagan we have a cabinet with tambour doors and matching sofa table that will add just the right touch of mid-century modernity to your living room.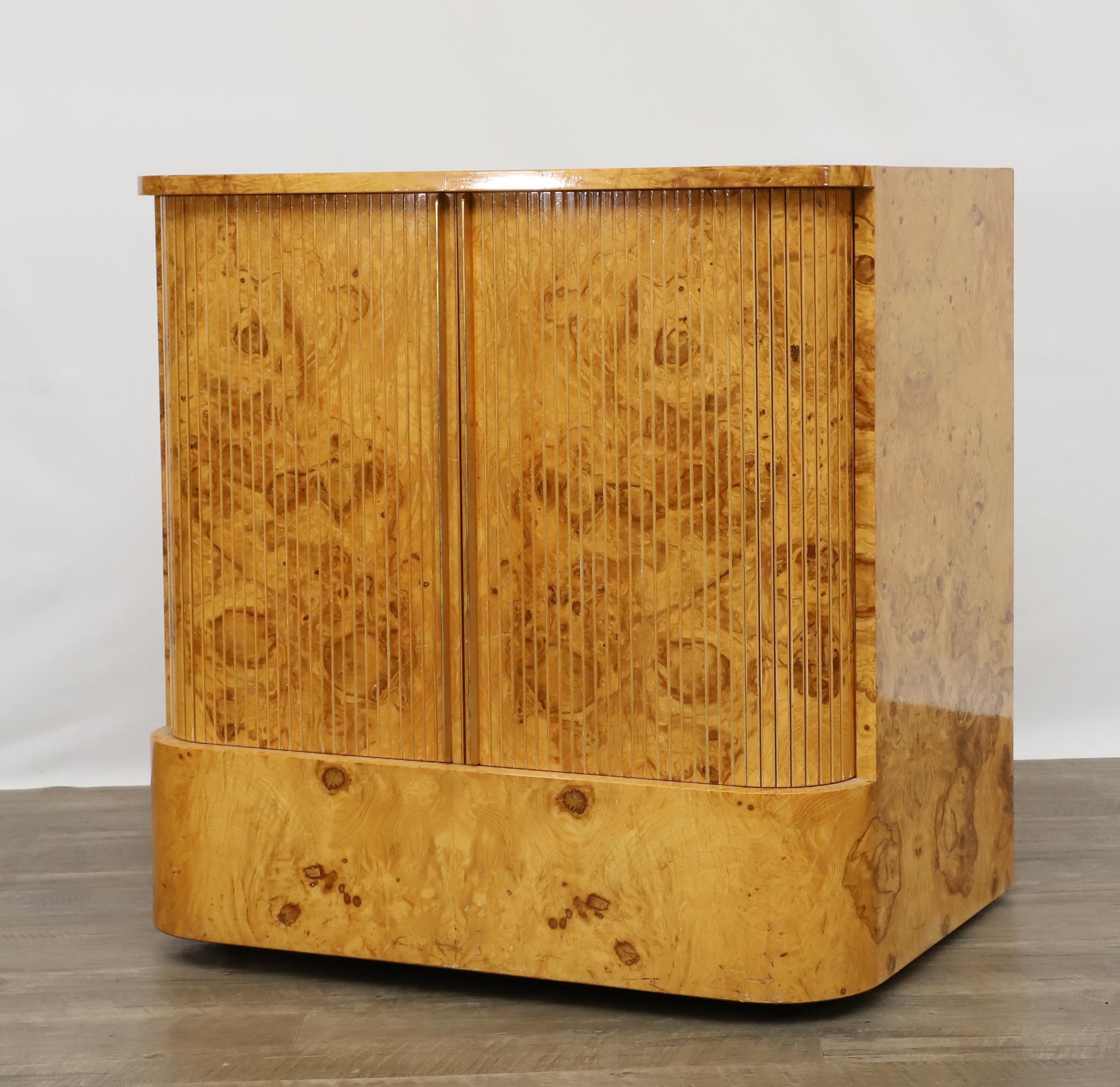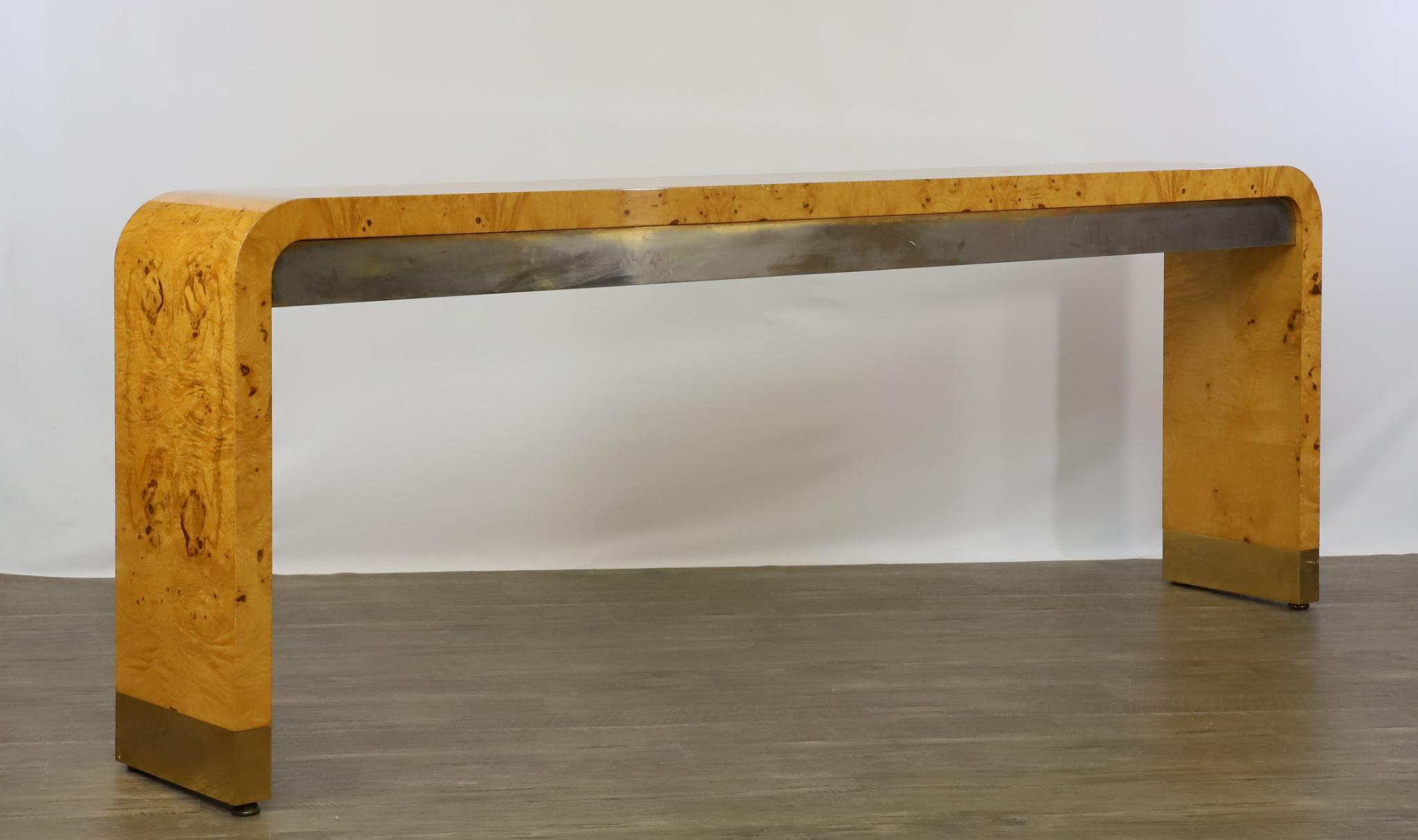 2. Mix Materials & Textures
Although wood and wood veneer are typical elements of mid-century modern style and should be celebrated, they were not the only materials explored by designers of the era. Plastics, Formica, metals, and acrylic were a few of the other materials designers created with. Taking organic and synthetic materials and matching them together creates an idyllic marriage for mcm interior design. But why stop there? Play with texture by adding dimension to your room with jute rugs, smooth metallic accent pieces or multi-dimensional sculptures made from various mediums. Take inspiration from the Lucite nesting tables that would be amazing side tables or possibly a multi-level coffee table. We also have cylinder metal side tables by Paul Mayan for Habitat in polished aluminum and polished brass to bring a metallic accent to your space. Take a sculpture by David Phillips and add texture through art.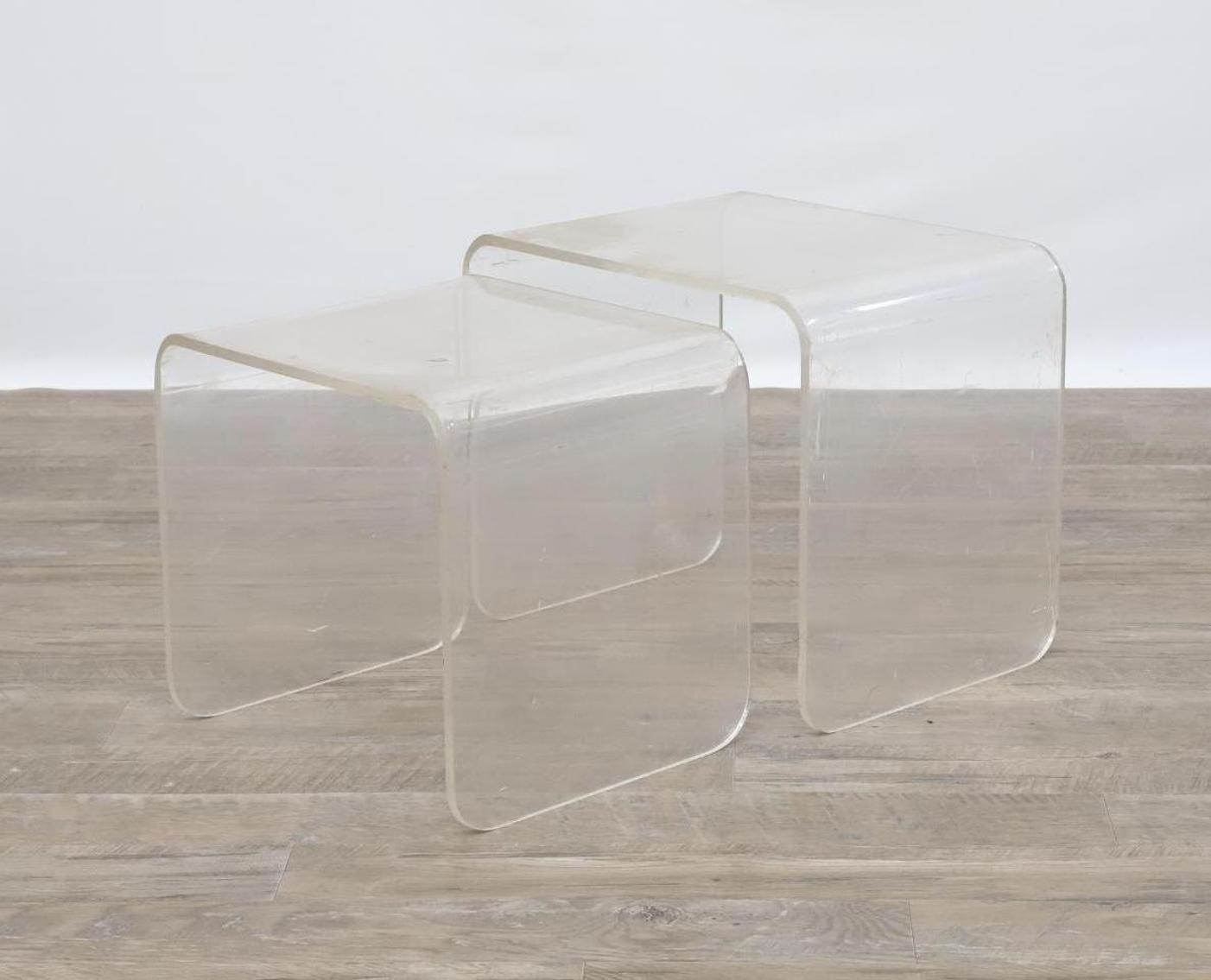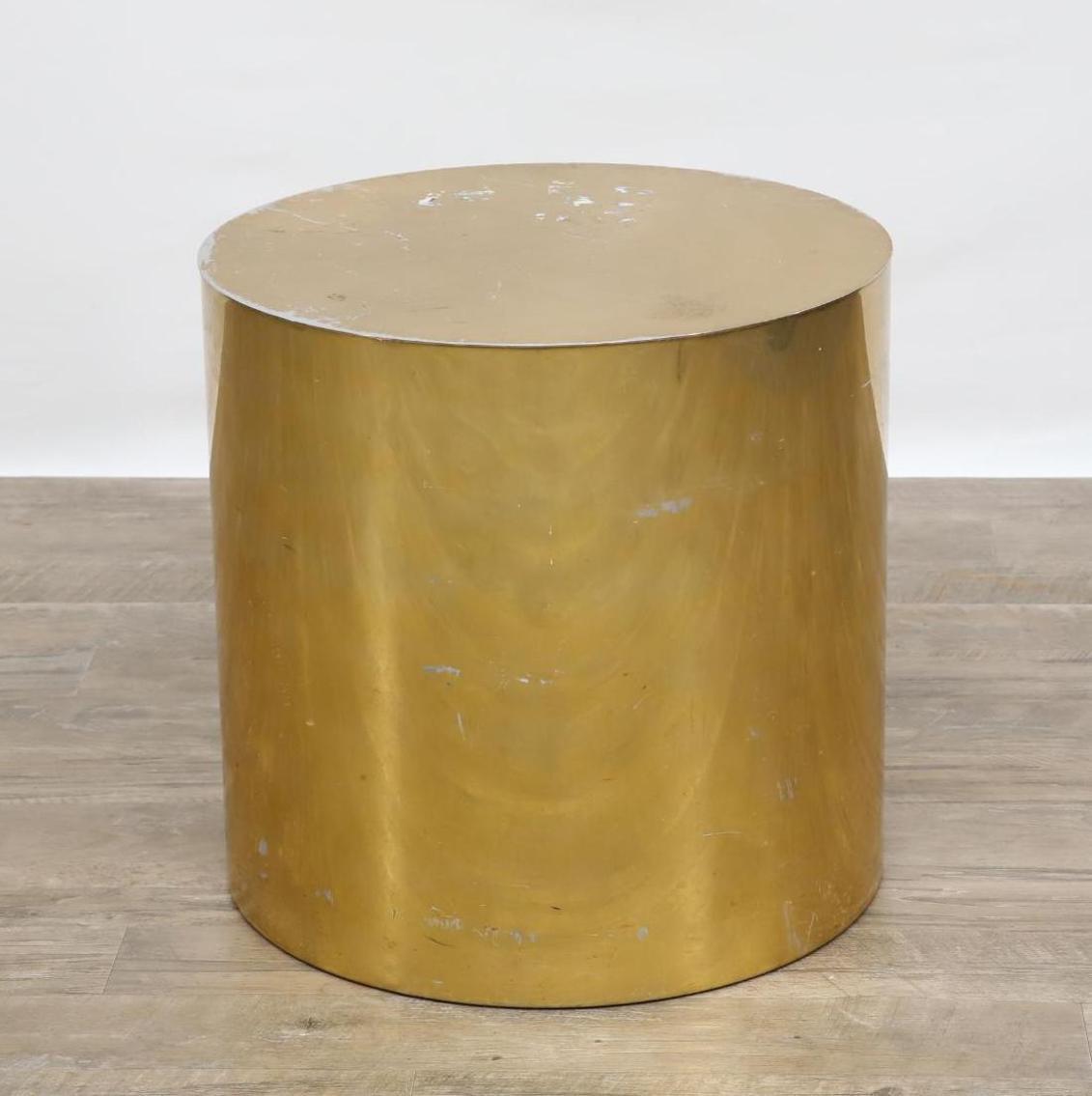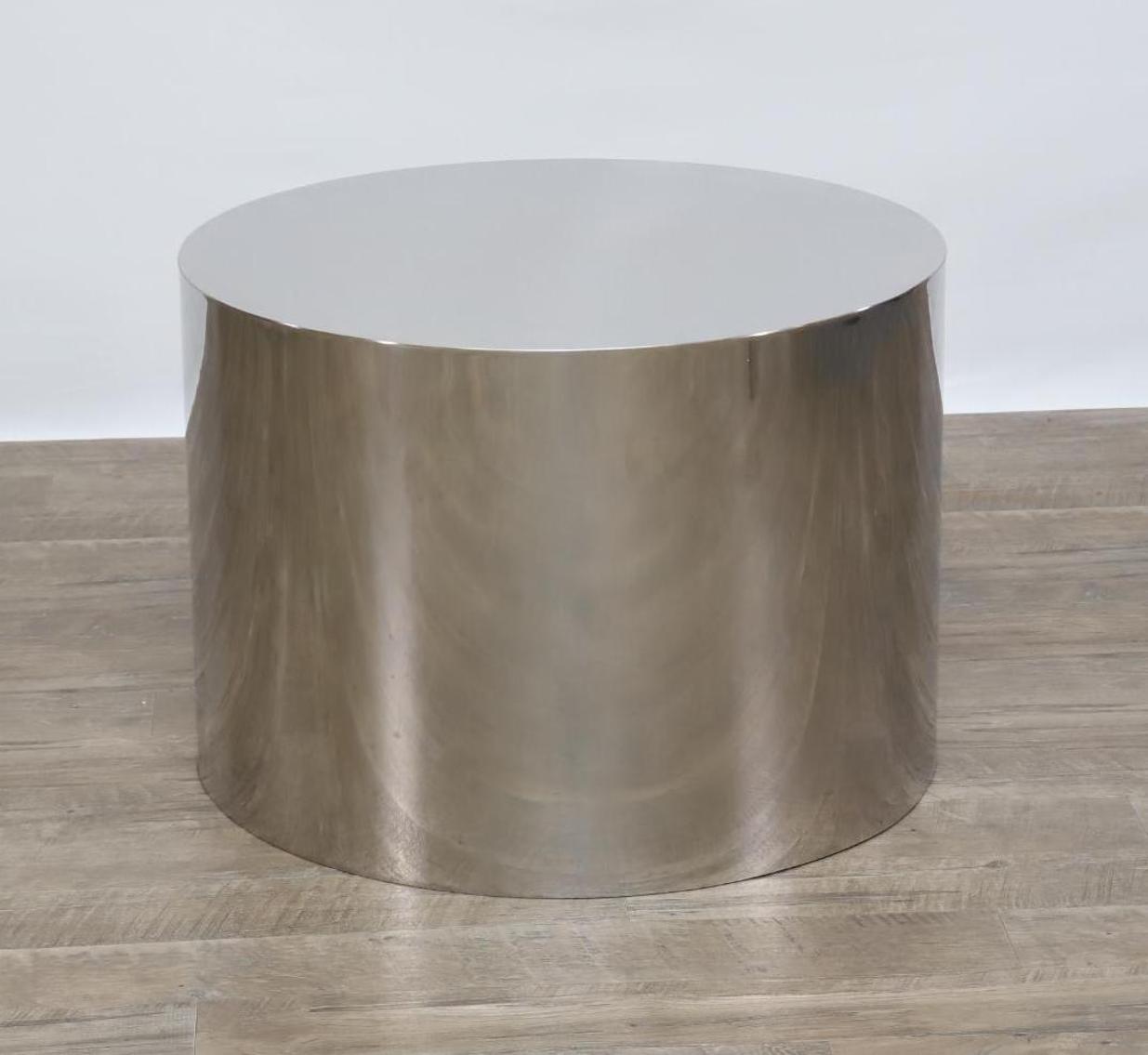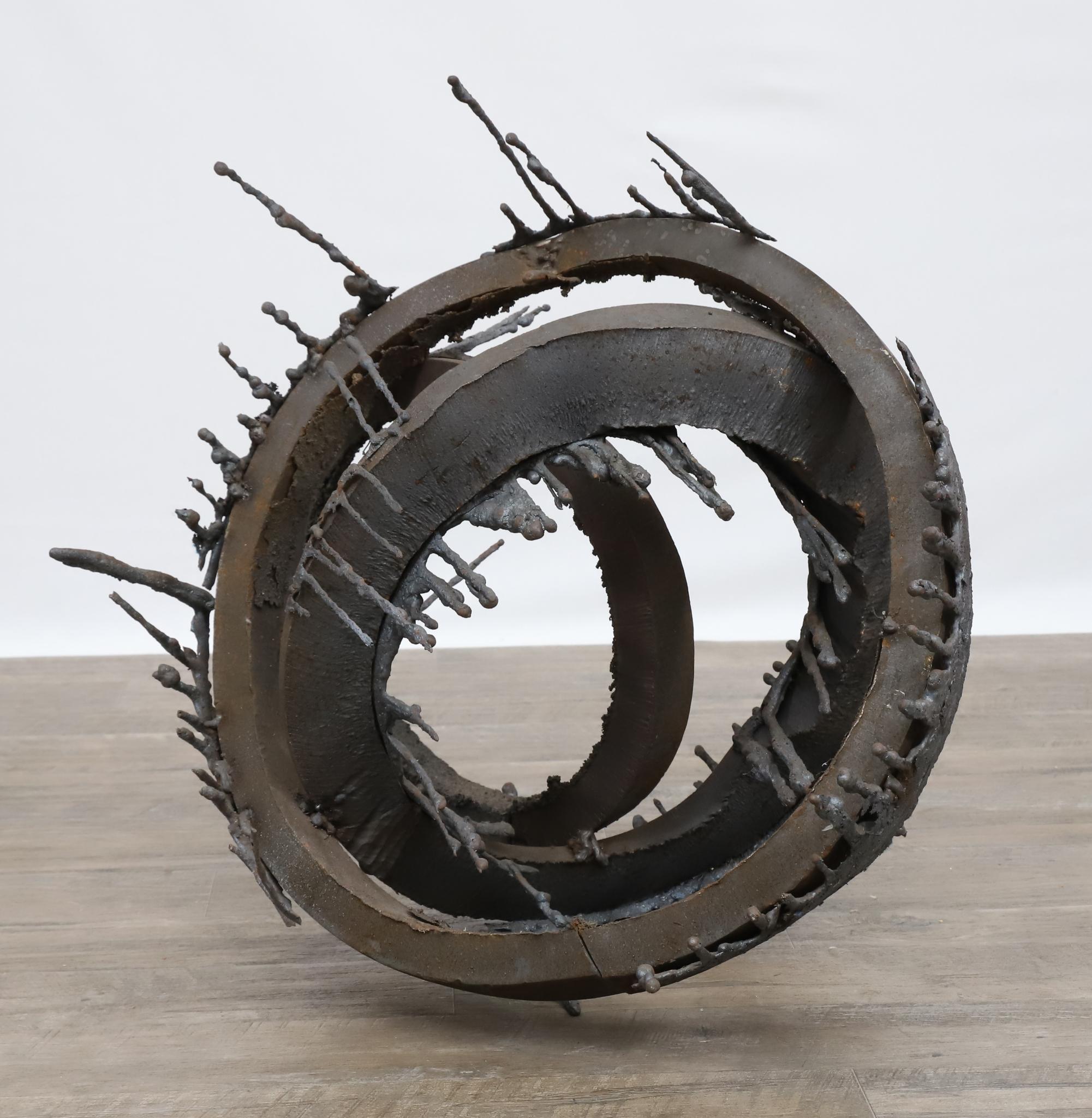 3. Bring Nature Indoors
A mid-century modern home, a full living space meant to only reflect the design aesthetic from this period, is easily identified by big, flat-paneled windows and a structure that is integrated with its surroundings. You do not need to own one of these homes and live strictly by the parameters of mid-century modern design to incorporate the feel of the movement. Celebrate the beauty of nature by bringing the outdoors in with living houseplants. Classic plants that match the mcm look are snake plants and the split leaf Philodendron monstera. Both can easily be found at your local gardening center and are simple to care for. Find a minimalist looking planter and place anywhere in the room to pull all the elements together and breathe life into the space.
4. Add Sculptural Lighting Fixtures
Lighting that is dramatic, pieces that function for illumination as well as decoration are key to capturing the look of mid-century modern design. Interesting floor lamps, curvy based table lamps in bold hues or those that are tall and slim are ideal. When it comes to mid-century decorating matching items is not necessary so feel free to play with different shapes, materials and colors with your lighting fixtures. We have a multitude of floor and table lamps to choose from in our current auction. Two pieces that stand out for their unique design, color and functionality are our Italian floor lamp titled "Bud Grande" by Harvey Guzzini and a classic silver Koch & Lowy Counter-Balance floor lamp.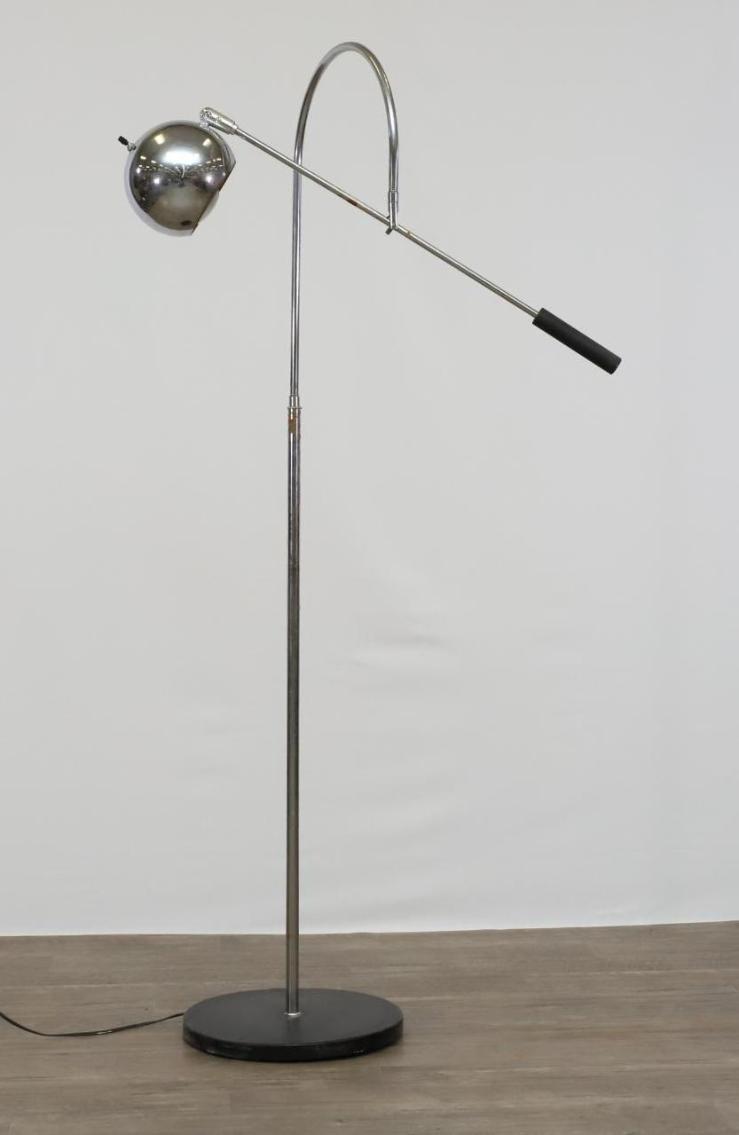 5. Place Unique Mirrors
Transform a bare wall with a unique mirror to give your space an airy feel, expanding the space around you through reflection. For mid-century modern design there are a multitude of mirror options to choose from. Pieces that are either geometric or organic in shape present themselves as possible décor options. Perhaps the most easily identified mcm mirror is the sunburst mirror. For those looking to embody the feel but not be exact in the examples they showcase, pieces like those available in our current auction would make an excellent choice. Take a look at the gilt wood mirror pictured below for options and inspiration. Hang your mirror on a wall that faces a window that showcases your exterior landscape to capture the outdoors inside in a way different from that accomplished with the house plants suggested earlier in this post.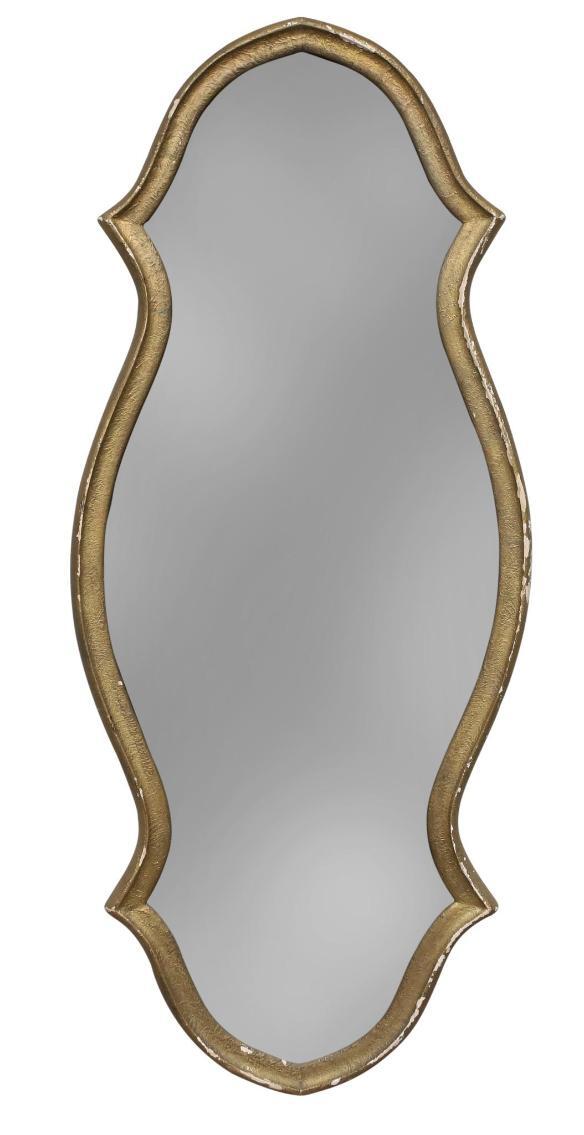 6. White Walls
Most mid-century modern homes use white for the walls. Using this as your dominant color (or lack of color) in the room helps to highlight the furniture and décor in the space. This is a simple way to keep the clean feel of mcm in your interior design approach.
7. Add Retro Art & Décor
If you choose to follow the advice of tip number six and paint your walls white, they will become an ideal gallery setting to hang colorful pieces of retro art on. Choose pieces that include a color you are using as an accent in the room, such as a painting that has a splash of red that correlates with the red throw pillows you have on your couch. In our auction we have numerous pieces of art to choose from to add dimension and interest to your space. A stand out piece is titled "L'Occupation" by artist Red Grooms. The decoration of walls does not have to stay fenced in with art as the only option. Beyond art & mirrors you can hang pieces like our Forestville wall clock for interesting geometric shapes to accent the room. For décor the options are endless. Sculptural vases and gold-chain link bowls are often associated with mcm design. Really anything that speaks to you makes sense to place on side tables, shelves, coffee tables and the like. The only thing you want to try to avoid is having too much décor for the space. This will create a cramped and cluttered feel which is the antithesis of mid-century modern design. We have a beautiful piece that would look great wherever you choose to place it, our Jonathon Adler Chine de Blanc Dora Maar vase.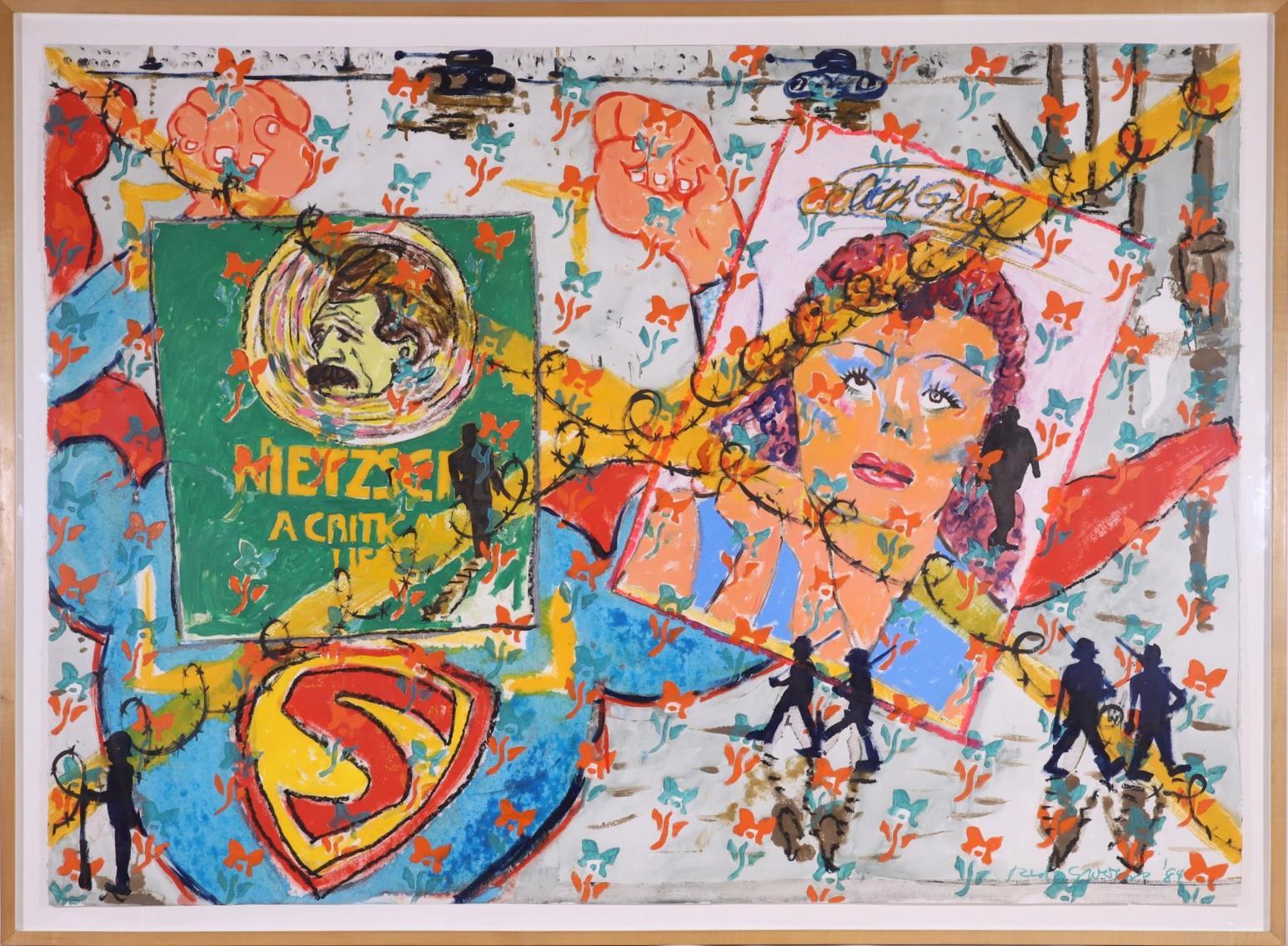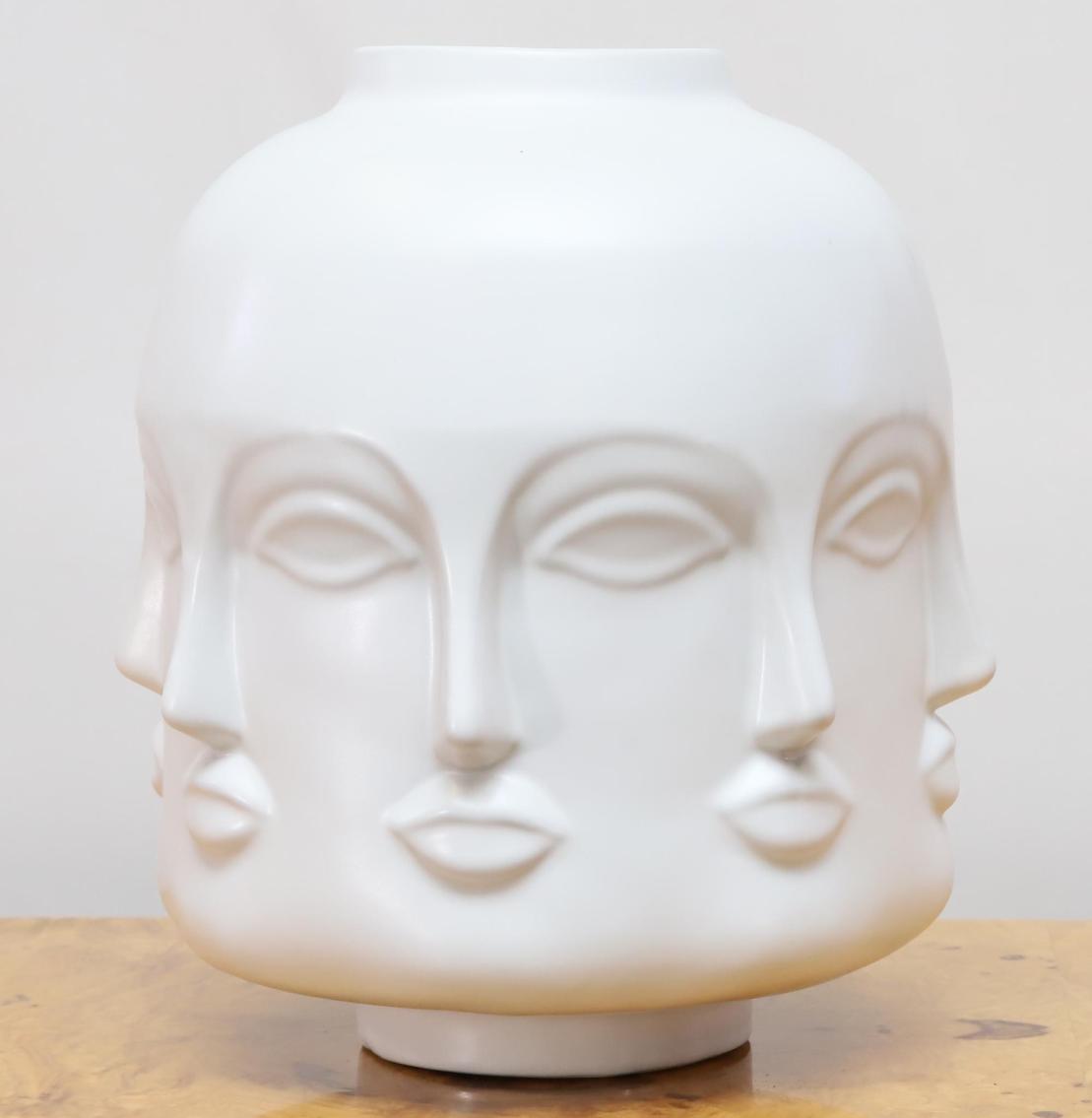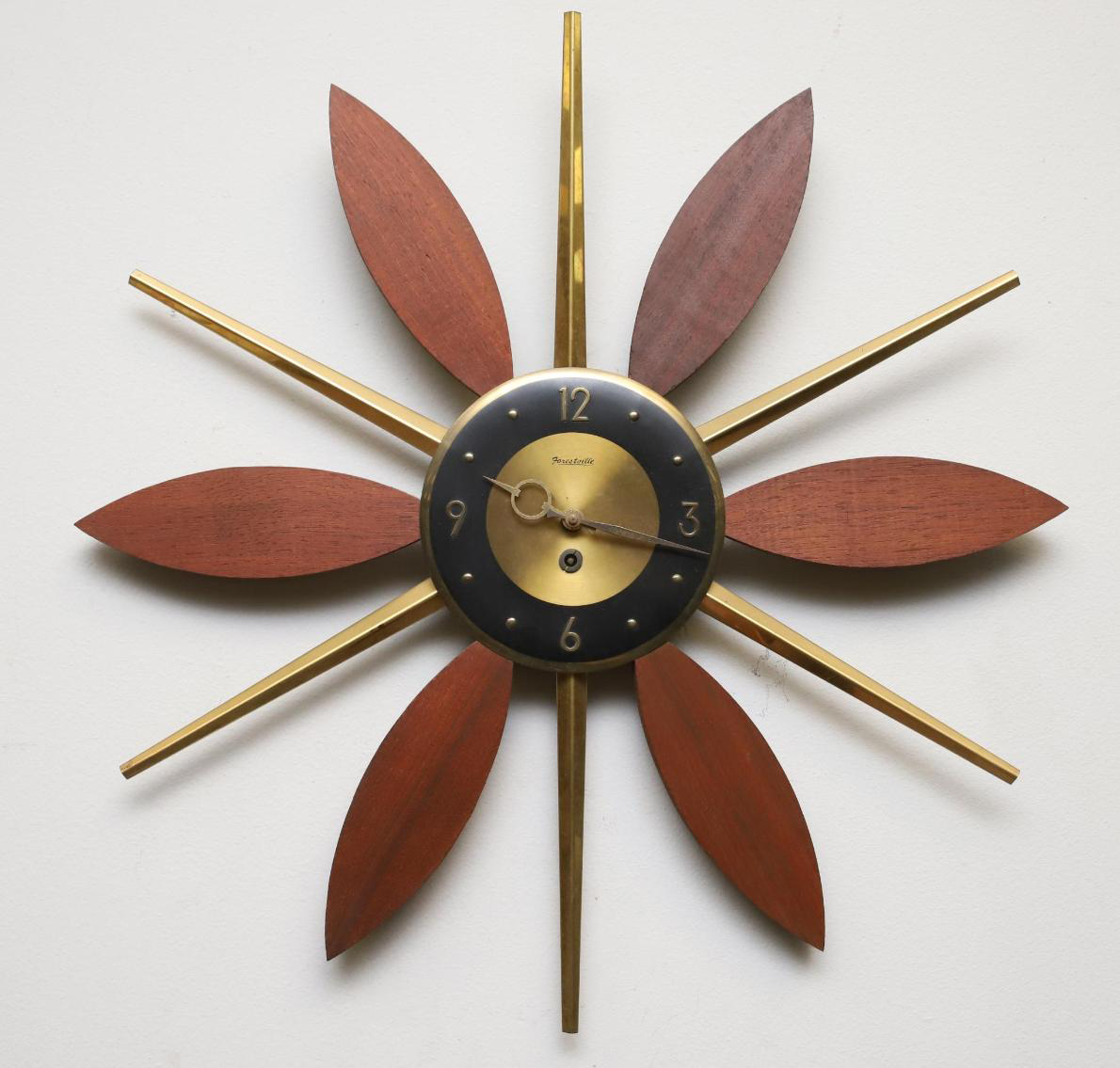 8. Wallpaper Accent Walls
Your entire space is painted white, utilize this clean palette to add in an accent wall covered in a geometric pattern. You can opt for a modern motif or utilize the seemingly endless options of reproduced vintage patterns that will capture the moment of mid-century modern perfectly. Pay attention to the colors of the wallpaper to fit the look that you have already created with your interior and be sure those colors integrate well with your established color palette. A quick an easy way to create an accent wall is to use oversized wall decals. Plant frowns are a popular choice for modern interiors and can be found in a number of shops and online entities. These graphic details will pick up the nature inspired house plant additions to the room in a harmonizing manner.
Follow these tips to create the ideal mid-century modern inspired interior in your home in a way that works with the space you live in and can be added into the aesthetic you already have in place or opt to completely redo a room in your home in the mcm style. For more pieces to inspire you as you move forward with your design process be sure to click here and shop our entire 20th C. Modern Art & Design collection. If you have a collection of mid-century modern art, furniture or décor pieces that you would like to consign please be sure to contact us by calling 215.393.3000 or emailing us at info@alderferauction.com The process of selling at auction is simple and easy. We work with you from start to finish to get you the most for your pieces in a way that eats up little of your time. For more about our consignment process click here. Be sure to watch our 5 Easy Steps To Selling at Auction Video by clicking here.
---