Alderfer Auction Shines a Light on Pennsylvania Impressionists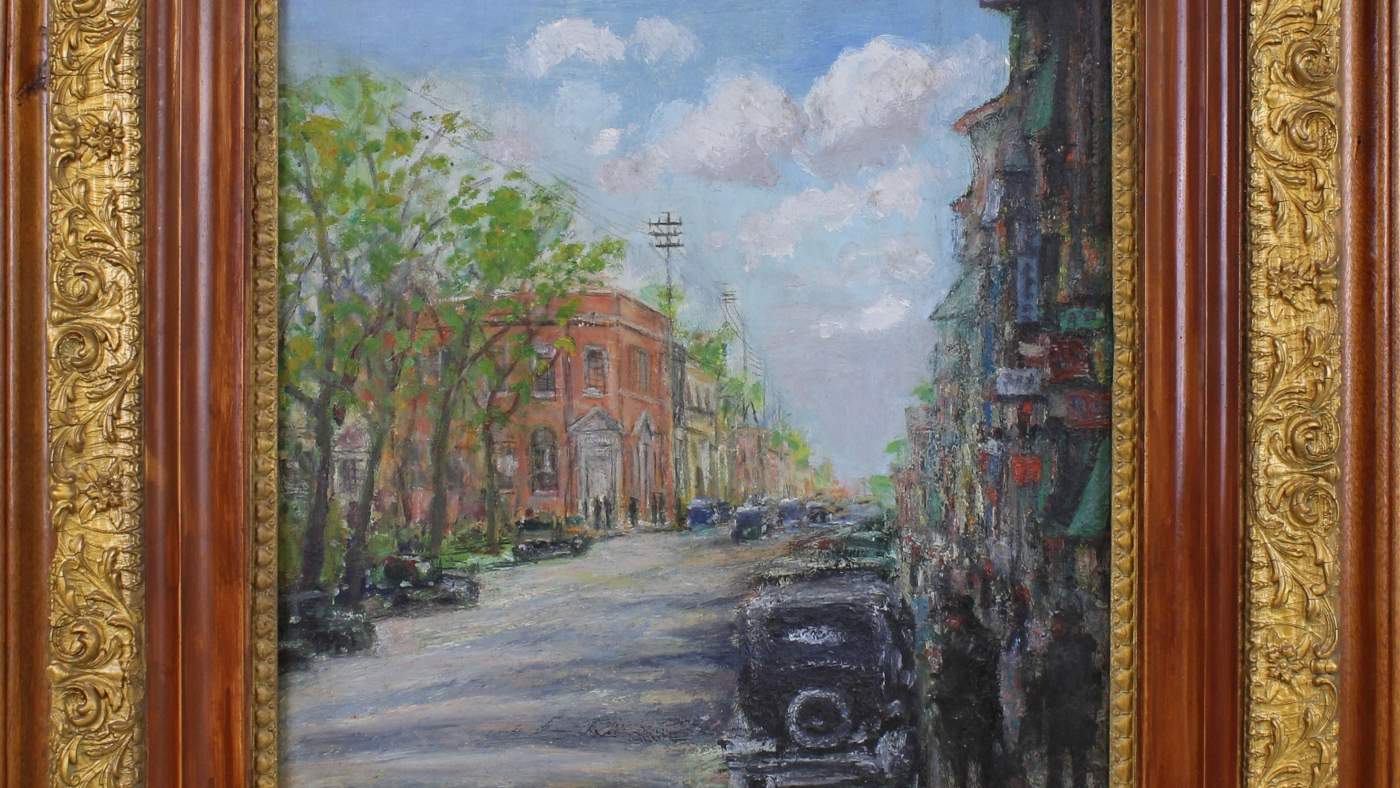 Alderfer Auction Shines a Light on Pennsylvania Impressionists
By Karen S. Murray
September 2017 - Alderfer Auction's upcoming Fine & Decorative Arts Auction on September 28th, will feature some exceptional and very collectible works of art. Among them, will be several paintings by Pennsylvania Impressionist Walter Emerson Baum (1884-1956) who was part of an esteemed group of artists that were also referred to as the Bucks County Impressionists or artists of The New Hope School. This school of painting was started by William Langson Lathrop and Edward Redfield in 1898. Attracted to the unspoiled land of Bucks County, artists captured the light and shadows of local landscapes in the plein-air style (painting outside "in the open air"). The group grew to include the likes of Schofield, Sotter, Snell, Coppedge, Garber, and Baum. Characterized by thick brushwork and bold colors, the Pennsylvania Impressionists created some of the most well-known and highly prized works of the early 20th century.
Baum was born in Sellersville, PA, where he remained his entire life. He was not only a painter, but printmaker, teacher and writer as well. He studied at the Pennsylvania Academy of Fine Arts and later founded the Allentown Art Museum and Baum School of Art. He created the Bucks County Traveling Art Gallery, teaching art appreciation to area schools. He was a very prolific artist over 4 decades, with more than 2000 works to his credit, in oils, tempera, watercolor and pastel. Baum painted country and village scenes of Bucks and Lehigh Counties, as well as, urban town streets of Eastern Pennsylvania. He was responsible for expanding the impressionist movement out of Bucks County and into Lehigh County, where it continued to flourish into the 1940's-50's. This Lehigh Valley group became known as the "Baum Circle". Impressionism started to fade out of style in the 50's, giving way to modernism and abstract art. It has regained popularity in recent decades, however, as evidenced by auction sales of art in this style.
W.E. Baum (as he signed most of his works) continues to attract collectors, both locally as well as across the country. In November of 2007, "The Pink House" sold for $73,000 and in December of that same year, "April Spring Day" sold at Alderfer Auction for $54,625. More recently, "Helfrich Springs" sold for $8000 (Dec. 2015), and "Main" sold for $4000 (Dec. 2016), both at Alderfer Auction. If you are looking to acquire a great example of Pennsylvania Impressionism for under $5000, Baum is a smart choice, and remains a good investment. If you already own a Baum, you may want to consider an appraisal to update the value, particularly for insurance purposes. If you are interested in talking to an appraiser, contact National Appraisal Consultants, LLC at 800-323-5996. If you have a painting you would like to sell or need additional information about the upcoming Fine & Decorative Arts Sale, contact Alderfer Auction at 215-393-3000.
In addition to Walter Baum, this sale will include other Bucks County Impressionists such as: Ranulph Bye, Kenneth Nunamaker, Thomas Otter, Harry Leith-Ross, Hobson Pittman, John E. Berninger and others. Alderfer Auction's Fine & Decorative Arts Auction will be simulcast, both online and in-person on September 28 at their gallery in Hatfield, PA.
Alderfer Auction is conveniently located in the suburbs of Philadelphia between New York and Baltimore at 501 Fairgrounds Rd., Hatfield, PA 19440. For more information visit www.AlderferAuction.com or call 215-393-3000.
Article written by Karen Murray, an associate appraiser with National Appraisal Consultants, LLC, based in PA and NJ.
---