About The Author: Zane Grey, For The Love of The American West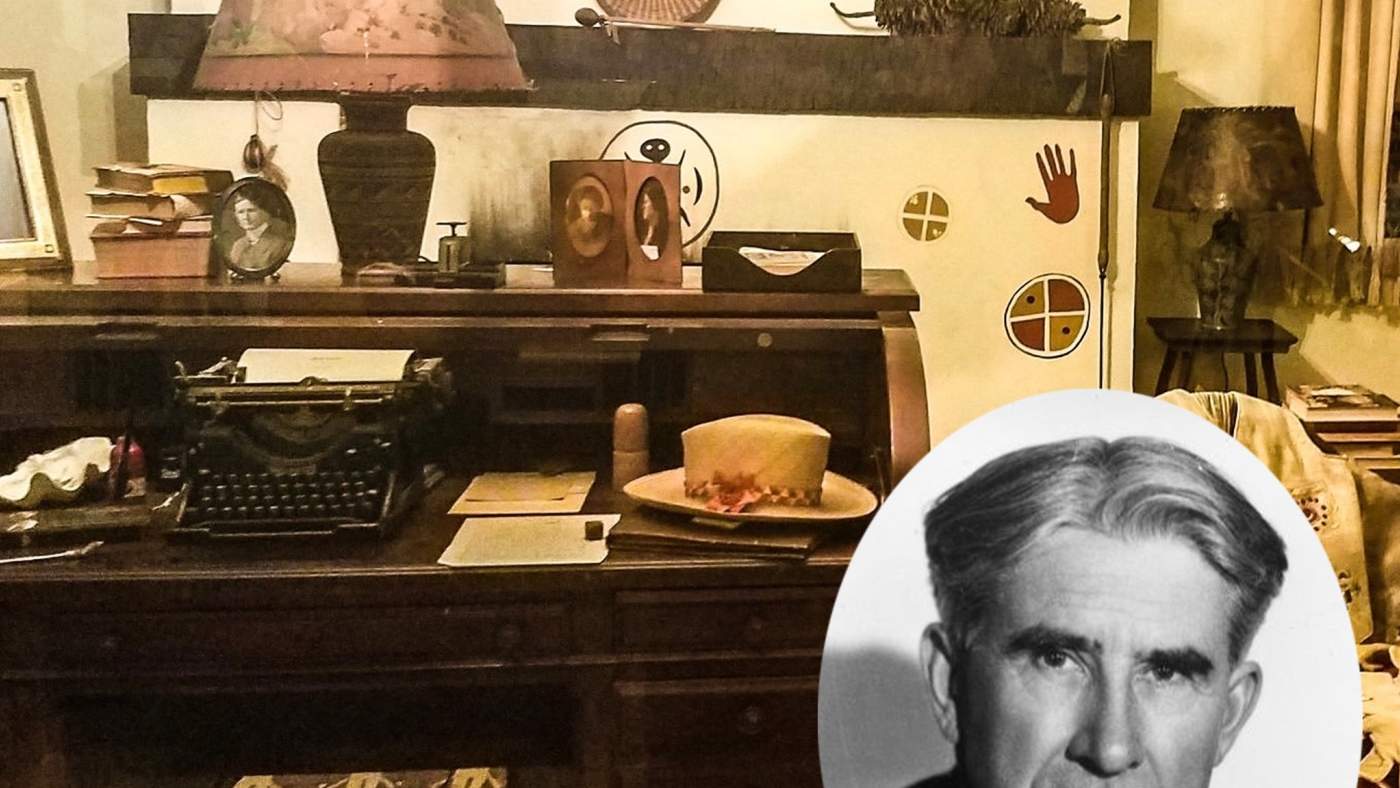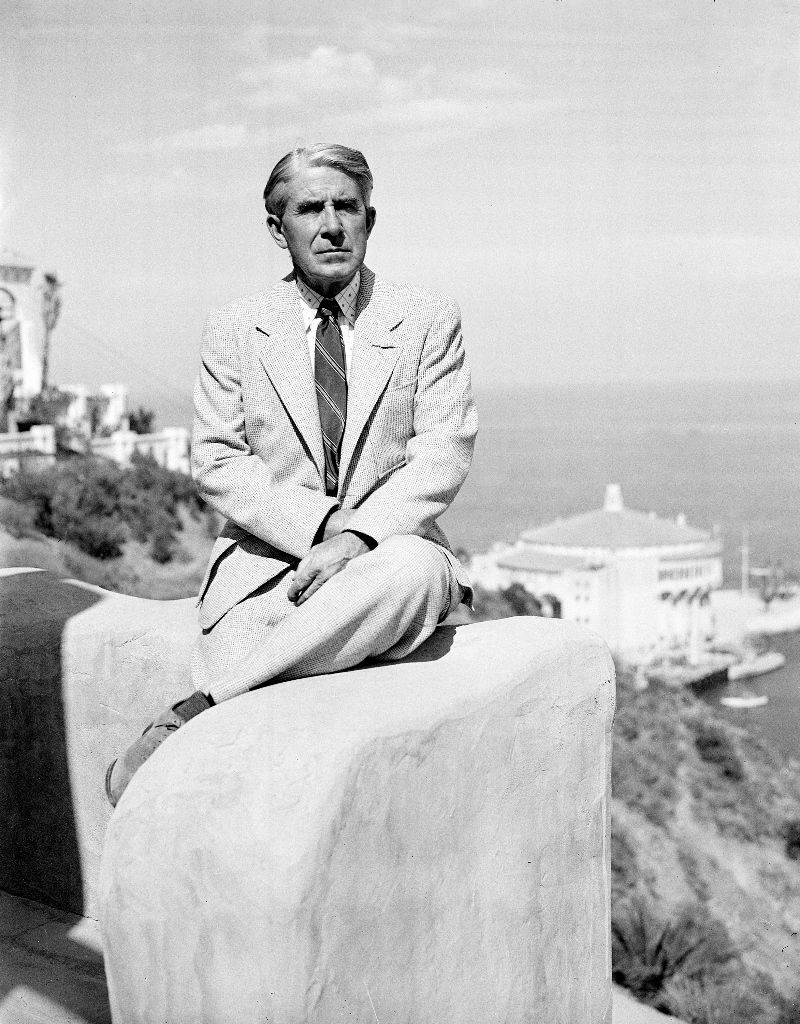 Author Zane Grey, Catalina Island, October 12, 1936, AP Photo
Those who collect books have a multitude of reasons for doing so, it could be based on subject matter, author, or genre. For many, the focus tends to be on signed first editions. For book collectors out there, Alderfer Auction is having an Autograph Books auction through September 8, 2021.
One of the authors highlighted in Alderfer's Book Auction is Zane Grey. Some may ask, who is Zane Grey? However, some may be well-versed on Grey's work. Zane Grey was many things, but at his essence he was an American author known for his western genre adventure novels, abounding with vivid descriptions and attention to detail, romanticizing the cowboy mystique from the mid-1900's through the early sixties.
Born Pearl Zane Grey on January 31, 1872, in Zanesville, Ohio, he developed a love for history at a young age, this interest in history led to an enthusiasm for writing. He was an avid reader of adventure stories such as Robinson Crusoe and the Leatherstocking Tales.
He had a thirst for exploration and physical pursuits, his interests included fishing, horseback riding, hunting and baseball. He aspired to become a major league baseball player, in fact, he was spotted by scouts and received several offers from colleges.
He chose the University of Pennsylvania on a baseball scholarship; his declared major was dentistry. He wasn't intent on academic pursuits, he skimmed by with average grades. His one scholarly endeavor was creative writing. During this time his writing focused on his hobbies, one of his first published articles was A Day on the Delaware published in Recreation magazine in May 1902.
There was an internal struggle within Grey when trying to decide between a career in baseball or writing, however, in the end, he didn't choose either, he made the decision to be a dentist. It was the more practical choice and a profession he knew well; his father was a dentist. He established a practice in New York City. Though this was a very competitive city for the dentist profession, he wanted to be near the best publishers, with a wish to continue writing and hopes of getting published one day.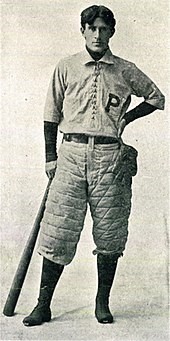 University of Pennsylvania, Baseball, Zane Grey, 1895
He married in 1905 and the newlywed couple settled in Lackawaxen, Pennsylvania. His wife, Dolly, wished for him to pursue his literary dream and convinced him to give up dentistry, providing him with her inheritance to do so. He eventually closed his dental practice and devoted himself full time to writing novels, articles, and short stories based on his adventures. His wife tolerated his long absences—to his Arizona ranch and to Florida to immerse himself in the big game fishing world. She fully supported his writing career and assisted in business matters and edited his manuscripts, all while raising their three children. She encouraged him to take his first trip to the Grand Canyon, his first big western adventure.
In 1907, Grey attended a lecture in New York City. The lecture was given by Colonel Charles Jesse "Buffalo" Jones, western hunter, and guide. A hunting trip was arranged to the Grand Canyon. He fully documented his trip with photographs and note taking, including descriptions of the scenery and dialogue. These trips taught him so much about the American West and further amplified his love for the wilderness and the beauty of that part of the country. It had a significant impact on his work. He wrote, "Surely, of all the gifts that have come to me from contact with the West, this one of sheer love of wildness, beauty, color, grandeur, has been the greatest, the most significant for my work."
He self-published his first novel Betty Zane (1903), which is based on the lives of his illustrious American Revolutionary ancestors, its sequel, Spirit of the Border (1906), came next. His Grand Canyon inspired novel The Last of the Plainsmen (1908), was based on his adventures with Buffalo Jones. (1908). The Last Trail (1909) and his best-seller The Heritage of the Desert (1910) were titles to follow. However, it was Riders of the Purple Sage (1912) that won Grey wide acclaim and became his best-known novel. Its sequel came in 1915, The Rainbow Trail.
The Greys moved to California in 1915. Grey established the Zane Grey Productions film company. Eventually, his company was purchased by the entity that would one day be Paramount Pictures. Many of Grey's novels and stories were used for television and film. He did not write only western themed novels, he wrote two hunting books, six children's books, three baseball books, and eight fishing books.
In 1920, His family eventually made a big move to Altadena, California to a home that today is referenced as the Zane Grey Estate. Money no longer was an issue for his family. Luckily, the Great Depression did not have the same effect for him financially as it did for so many around the world. He continued to have income from royalties.
He purchased a fishing boat in 1924 and set off on many high seas fishing adventures, spending time in the waters surrounding Fiji, the Galapagos Islands, the Florida Keys, Catalina Island, Tahiti, Nova Scotia, Australia, and New Zealand. Fishing was another one of his passions and he was a regular contributor to Outdoor Life magazine, helping to popularize big game fishing
Zane Grey died on October 23, 1939, at home in Altadena, California, and now rests in the Union Cemetery of Lackawaxen, Pike County, Pennsylvania, Dolly beside him. After his death Harper and Row Publishing had a stockpile of his manuscripts, this allowed him to have one book published per year through 1963.
Zane Grey was one of the pioneers of shaping the Old West into commercial success, in fact, he was a best seller nine times, selling 100,000 copies per book. He wrote 90 books in total, book sales totaling 40 million dollars. He was President Dwight D. Eisenhower's favorite author and, if you happen upon the right M.A.S.H. television show episode, you can catch Colonel Potter reading Zane Grey's Riders of the Purple Sage, his most popular novel.
Critics claimed his writing was too fanciful and unrealistic, however, the intensity of his stories allowed him to connect to his audience, millions have read his creative works. The knack for incorporating the land into his story, painting a picture for the reader, and tying them to the bigness of his characters is what endeared him to so many, living vicariously through his work.
To add a signed Zane Grey first edition to your collection your can bid in our Autograph Book auction through September 8. The signed/inscribed Zane Grey first editions in this auction are Tales of Fishes (1919), The Call of the Canyon (1924) and The Desert of Wheat (1919).
By Melissa Jay
---