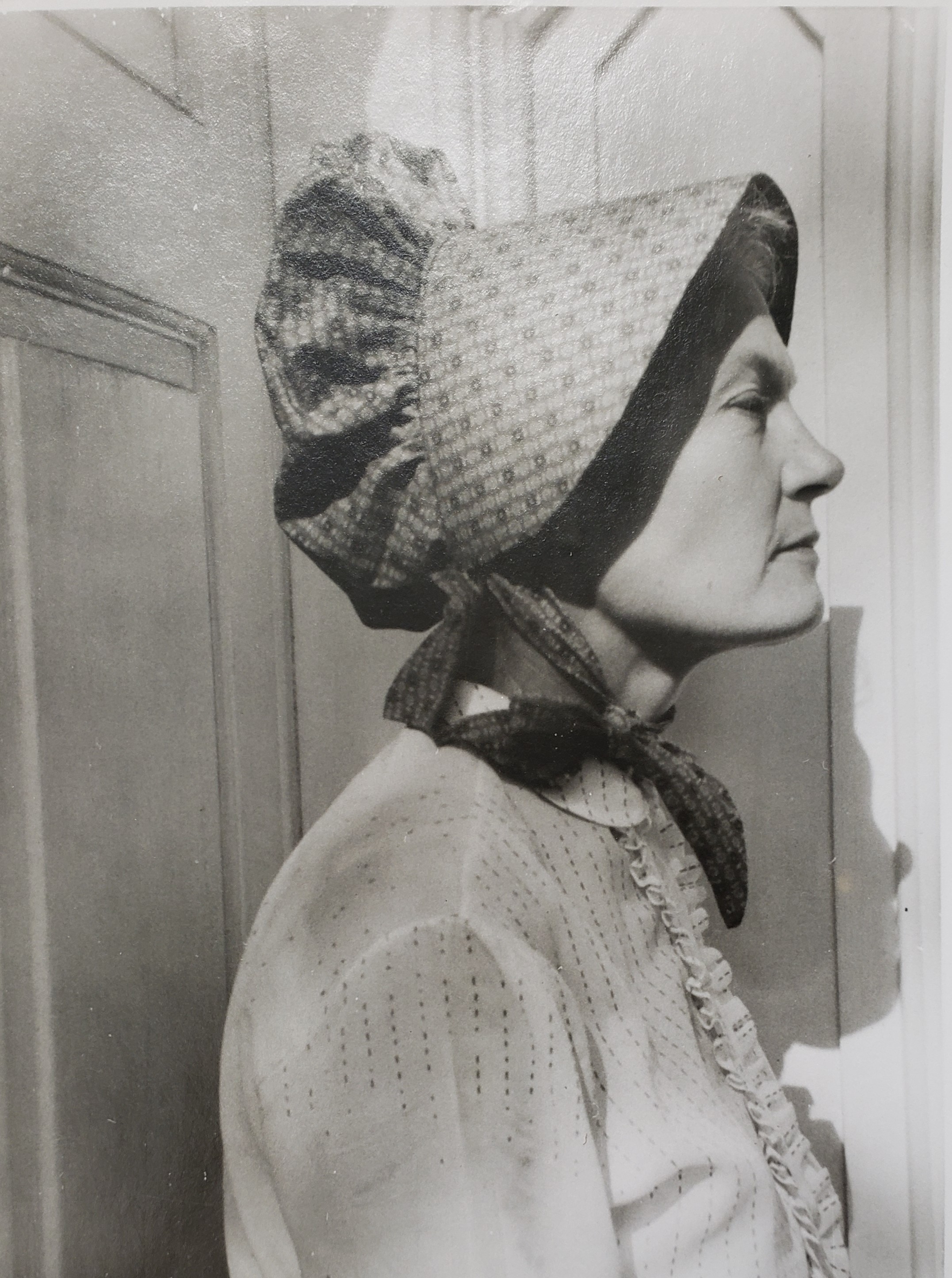 Mary Rogers
Mary Bean Rogers was part of the circle of artists who helped influence the American Modernist movement during the early 20th century. She graduated from the Shipley School in Bryn Mawr in 1921 and attended the School of Industrial Art in Philadelphia and the Pennsylvania Academy of Fine Arts where she met artist and future husband, Richard Rogers. She also formed connections with several blossoming art students in the Philadelphia region including noted Bucks County artist, Anne Goodell Lathrop and studied under the direction of Modernist painter, Arthur Carles, Jr. During the early years of her marriage, Bean and Rogers spent several summers at the Breckenridge School of Art in Gloucester, Mass. under the instruction of American painter Hugh Henry Breckenridge.
Mary and her husband lived in Norristown until they purchased the historic Daniel Hiester House in Sumneytown, Pa. The 1757 Georgian style house was home to Revolutionary War colonel, Statesman, and patriot Daniel Hiester. The house was included in the very first colonial map of Pennsylvania. Bean continued to paint throughout her life and was connected to an extensive network of local artists. In her personal belongings was found pamphlets for some of her exhibitions. Notably, she showed at the Art League of Washington D.C. in 1933 with such artists as John Fulton Folinsbee (1892-1972), Edward Shepard Hewitt (1877-1962), Frederick William Harer (1879 - 1947), and Bernard Badura (1896 - 1986) among others. In a personal correspondence between herself and Nancy Lathrop, it is mentioned that the renowned art collector Duncan Phillips compared her style to a Matisse.
Another noted exhibition was the Annual Water Color and Miniature Exhibition in 1928 where she exhibited a watercolor titled "Nantucket; No. 2." She was a member of The Plastic Club in Philadelphia, an art club strictly for women artists. Bean exhibited her watercolor "Behind the Church" with The Plastic Club in their Thirtieth Annual Colour Exhibition along with Fern Coppedge (1883 - 1951), Wuanita Smith (1866 - 1959), Cora Smalley Brooks (1885 - 1930), Mildred Bunting Miller (1892 - 1964), and many other women artists. Other known places of exhibition include the Baltimore Water Color Club; Baltimore Museum of Art, First Annual Exhibition of The Boston Society of Independent Artists; Boston, Mass., Cheltenham Township Art Centre along with Walter Emerson Baum (1884 - 1956), and a personal exhibition at the Beach Theater; Cape May, NJ. Mary Bean and her husband were immersed in the Philadelphia art scene and in the development of American Modernism. Their involvement in the art world helped trailblaze the movement from Impressionism to Modernism. After being hidden away in storage for a number of years, Alderfer Auction is proud to present Mary Bean's paintings for the first time in decades.