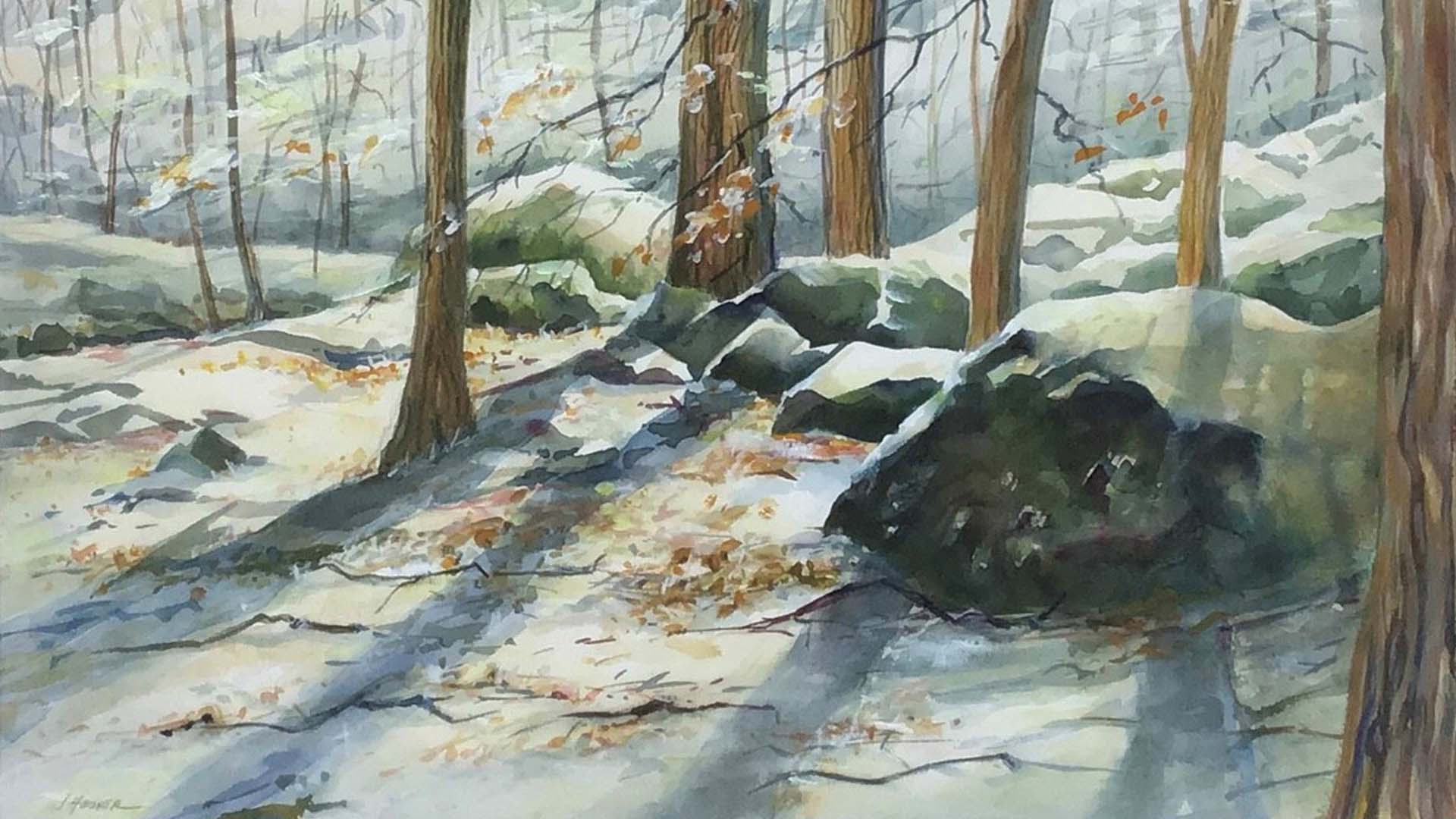 Joseph Hoover
Joseph Hoover graduated from West Chester University with a degree in Elementary Education and earned his Master's in Music from Penn State University. He taught third-grade for twenty-seven years at Owen J Roberts. Hoover's room was no ordinary classroom though. He kept it filled with rotated art which he tasked his students with creating on a monthly basis. His room was also decorated with random pets and a piano which he played for his students every day. Hoover and his wife also taught private music lessons and hosted a recital every summer at the Hoover House. The recital was always complemented by an art show in which he, his students, and his children would exhibit in.
Hoover retired from teaching in 1993 and devoted his time to creating art every single day at his home studio. His house sat at the end of a country road surrounded by flowers and woods. He trained for a year with James McFarland, the former President of the American Watercolor Society. Hoover was also inspired by his sister, Helen Hoover who was an artist.
Sometime around the mid nineteen nineties, Hoover started exhibiting his art at regional shows throughout Chester, Berks and Montgomery Counties. He was commissioned by the Town of Boyertown to paint one of their "Life Sized Bears" which formerly decorated the town back in the early part of this millennia. Today, Hoover has retired from his artistic endeavors at the age of ninety and spends his days reading, doing Sudoku puzzles, and feeding the birds that congregate around his front porch in the country valley.