USPAP 2018-2019: On Site at At Alderfer Auction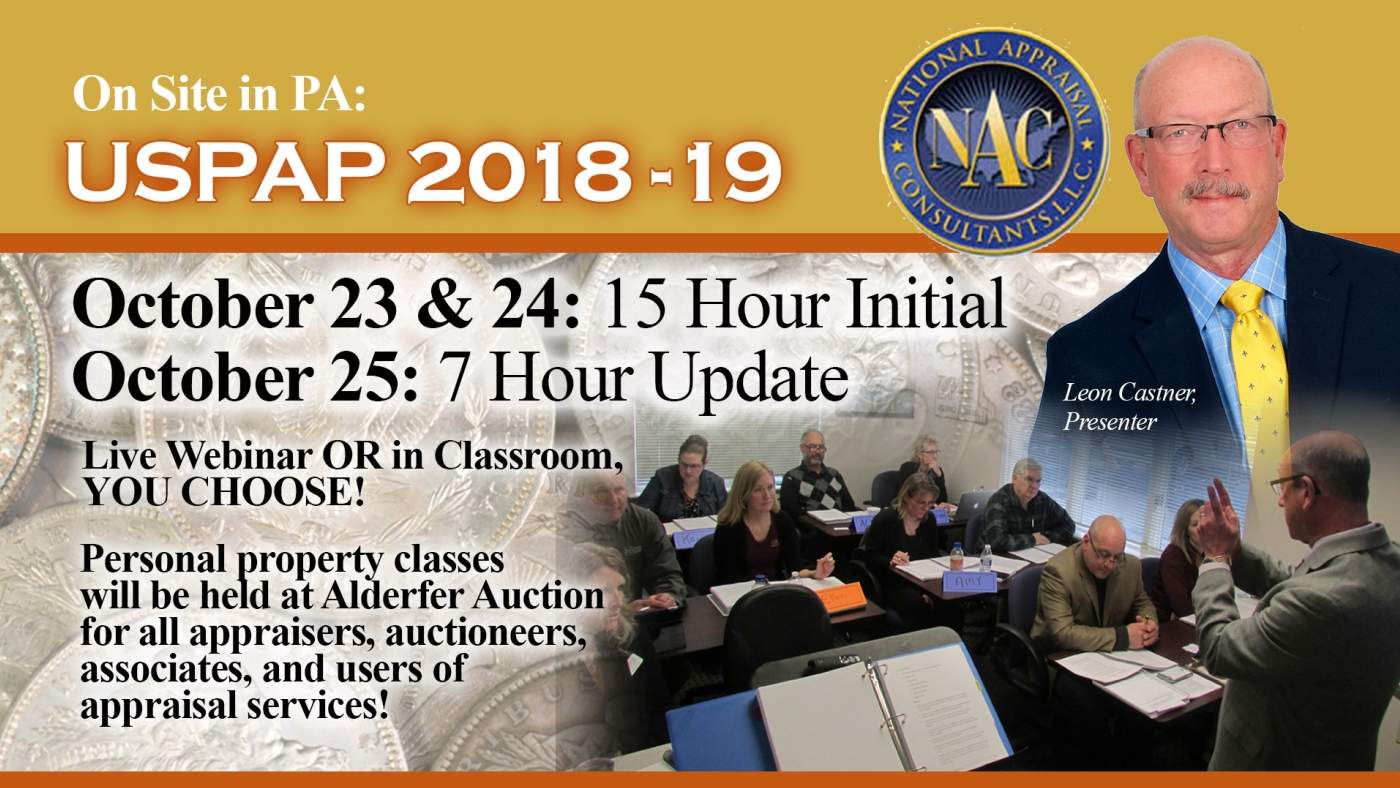 Calling all appraisers, auctioneers, associates, and users of appraisal services!
We will be holding two USPAP personal property classes at our gallery in Hatfield. Our presenter will be Leon Castner, former auctioneer and certified AQB personal property instructor.
October 23 & 24: 15 HR INITIAL
October 25: 7 HR UPDATE
Times: 10/23, 24 9:00-5:00PM Lunch Included
10/25 9:00-4:30PM Easy Parking
Location: 501 Fairgrounds Road, Hatfield, PA 215.393.3000
(Only 25 miles north of Philadelphia)
Cost: 7 HR-$259 15 HR-$399 Motels Nearby
These classes meet the requirements of The Appraisal Foundation and its sponsors. The 15 HR class will end with an exam. Certificates provided.
Please note that all students must have the 2018-2019 USPAP Manual. If you don't already own it, you can purchase it through The Appraisal Foundation on their website (www.appraisalfoundation.com).
Students must also have a student manual, which will be provided digitally for free. Hardcopies can be purchased for $15. Courses provided by National Appraisal Consultants, LLC, PO Box 482, Hope, NJ 07844.
Register Today-Limited Space Sign Up on Line for Either Class
www.USPAP7.com (7HR) www.USPAP15.com (15HR)
Questions: Call NAC (484.973.6008)
---