Baltimore Family Archive with Rembrandt Peale Painting Offered at Alderfer Auction Fine Art Sale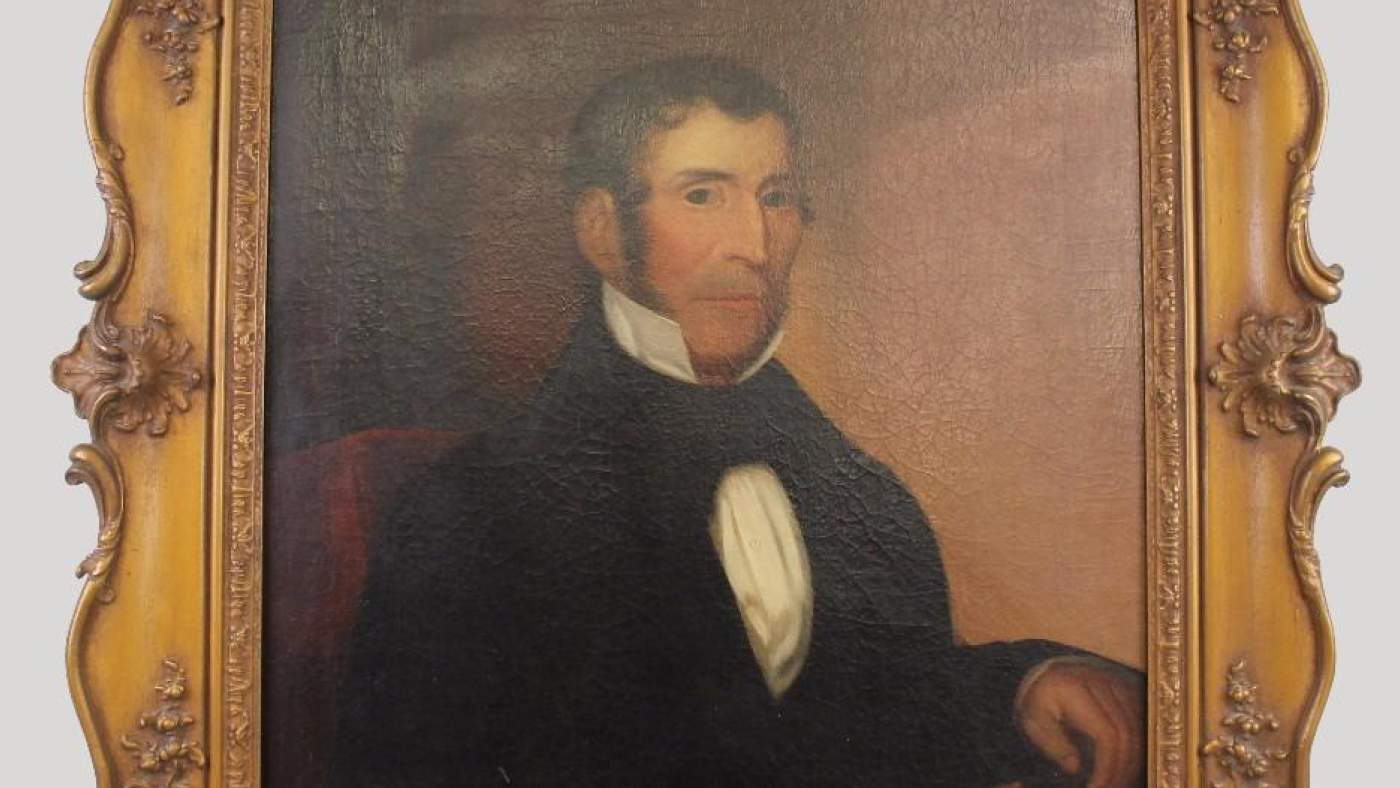 Hatfield, PA – Alderfer Auction offers Baltimore family archive with Rembrandt Peale Painting at its Fine & Decorative Arts Auction December 7th, 2017.
A family archive originating in Baltimore accompanied by two fabulous portraits of family members will generate interest during this December Fine Art Auction. The archive originating with the Stuart family of Baltimore, reaches back over 200 years with its centerpiece being a family bible printed by Carey of Philadelphia in 1816. The bible contains numerous manuscript entries on the blank pages dividing the old and new Testaments. These entries detail births, deaths, marriages and other events related to the Stuart family. The bible also served as a place to file clippings and other pieces of paper that had importance to the family. The archive also includes three framed documents related to James Stuart Sr., the family's patriarch, and his military service to the state of Maryland in the early part of the 19th century.
The two most impressive parts of the Stuart family archive are oil on canvas portraits, one attributed to famed American artist Rembrandt Peale (1778-1860). Peale was famed for his portraiture especially of important personage including George Washington, Thomas Jefferson, William Henry Harrison, John C. Calhoun and others. Peale worked with both large canvases as well as small miniature paintings. Peale also gained fame by opening a museum in Baltimore in 1814. Peale's artistic works hang in numerous museums throughout the country and their visual addition to this historic archive demonstrates the archive's importance not only to Baltimore's history but to the importance of family and remembering where one's origins lie.
Alderfer Auction is proud to sport a fine work of art and substantial pieces of history at its Fine & Decorative Arts Auction on Thursday, December 7th, 2017 at 12:00 Noon. This Auction boasts fine Historical Items, Jewelry, Silver, Decorative Accessories, Period Furniture and other Fine Artwork.
For more information and catalog visit www.AlderferAuction.com or call 215-393-3000.
---