Alderfer Auction Expands its Outstanding Transition Team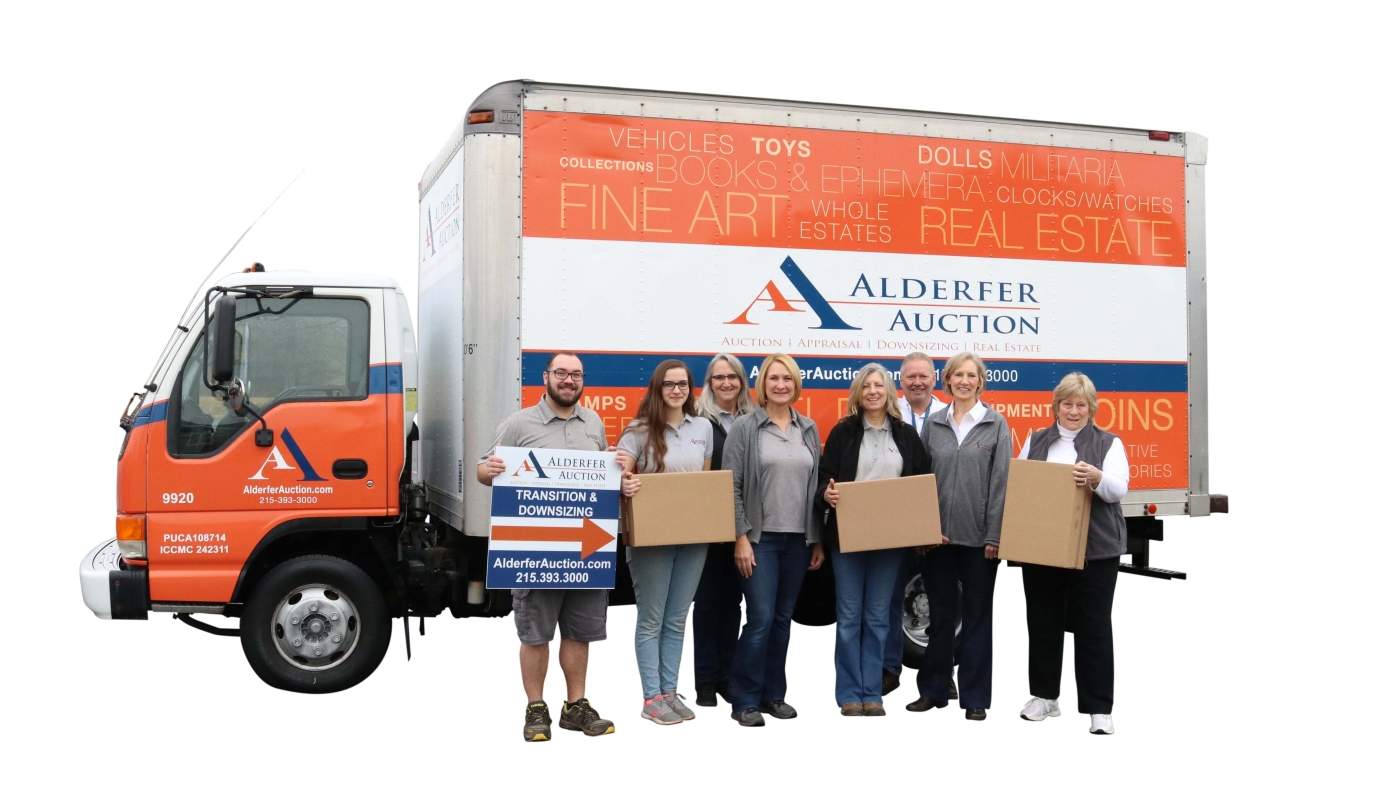 Alderfer Auction Expands its Outstanding Transition Team to Continue to Support those who are Experiencing a Life Change
Hatfield, Pennsylvania – Alderfer Auction announces the expansion of its Transition Team during a time of rapid growth and customer need. This outstanding team of eight, will play a vital role in developing a transition plan and timeline while utilizing its strengths in problem solving, organizational skills and compassion.
After years of accumulating personal property, the thought of moving one's belongings can be overwhelming. The Alderfer Auction Transition Team will develop the downsizing plan; orchestrate the transition; design the new home floor plan; coordinate appraisal of personal property; pack & sort; unpack and make the new house a home.
The Transition Team helps the customer envision and design their new home floor plan. They take measurements and provide a visual blueprint that brings the customer's furniture and belongings to life in a new environment.
A transition customer states, "The whole Transitions team simply did an outstanding job and you clearly understand the unique needs of older clients. My parents were not prepared for this move, but you expertly stepped in where they left off and got everything packed up to go on the truck. Such an enormous load off the minds of us adult kids already straining to assist our elderly parents in this transition. You guys rock!"
The challenge of transition for an individual, and his/her family, can result in emotional and physical stress. Whether one is experiencing life changes, relocation or moving, downsizing, retirement or liquidating collections, the Alderfer Auction Transition Team can develop a customized transition plan including designed floor plans and moving timeline.
Alderfer Auction services Montgomery, Bucks, Berks and Chester counties, as well as the tri-state area. Alderfer Auction provides, Auction, Appraisal, Transitions & Downsizing and Real Estate Services that work with individuals, families, financial advisors, accountants, banks, estate, elder law attorneys and insurance companies. For free one-hour consultation or more information, visit www.alderferauction.com, call 215.393.3000 or visit Alderfer Auction at 501 Fairgrounds Rd., Hatfield, PA.
Photo L to R: Bradley Weidman, Joanna Childs, Bonnie Childs, Trudy Sutters, Wendy Gehret, Dan Angstadt, Lucy Brubaker and Kathy Yost.
---