Adrian Pearsall | American Architect and Renowned Furniture Designer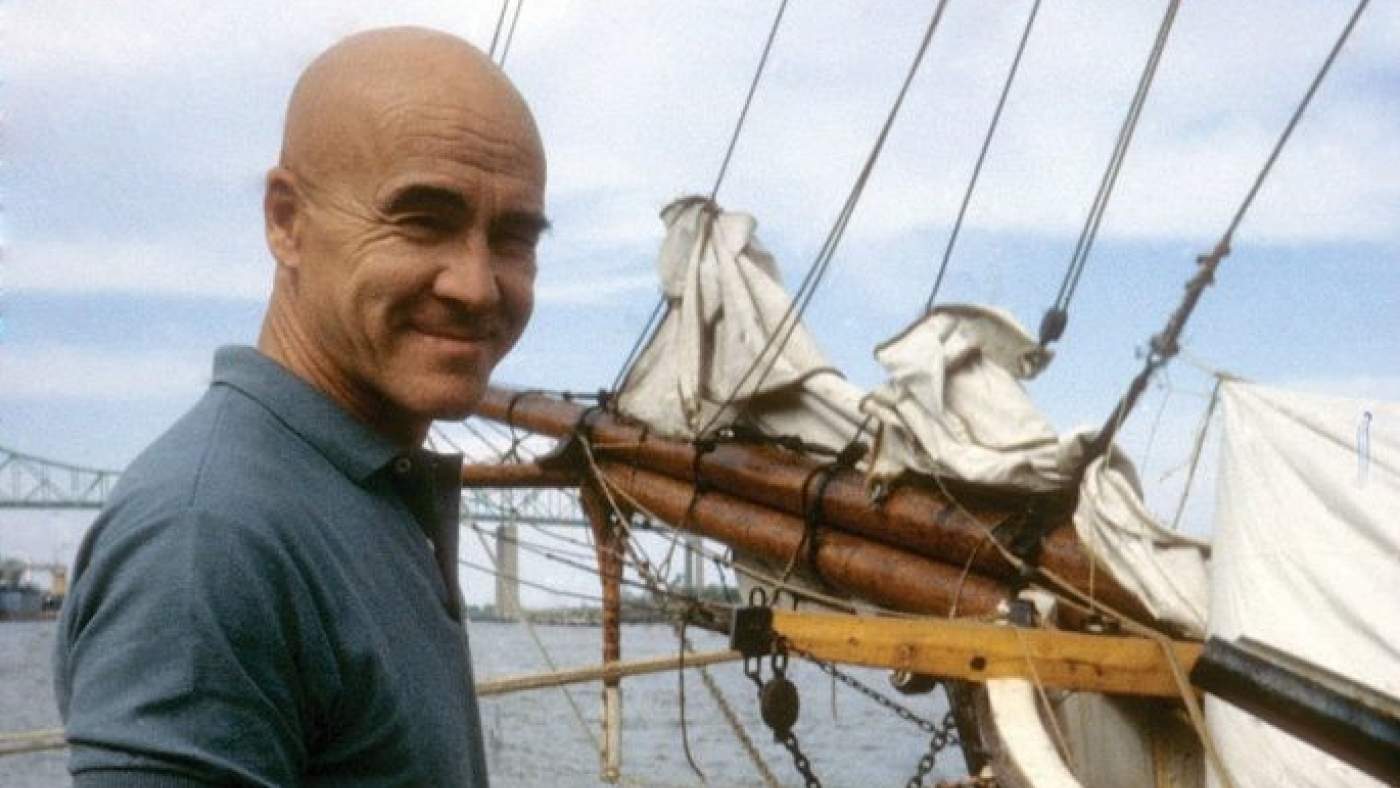 Mid-Century Modern Spotlighted Designer: Adrian Pearsall
Adrian Pearsall was an American Architect and one of the most successful furniture designers of the 1950's and 60's, ranking along with other designers such as Frank Lloyd Wright and Gustav Stickley. In 1952, he founded Craft Associates which became a well-known manufacturer of Mid-Century Modern furniture. It started as a one-man production with Pearsall building furniture in the basement of his Pennsylvania home where he and his wife Dorie lived. He sold these pieces around town, off the back of a truck. His popularity grew and soon his signature black walnut tables were being sold in popular department stores such as Wanamakers.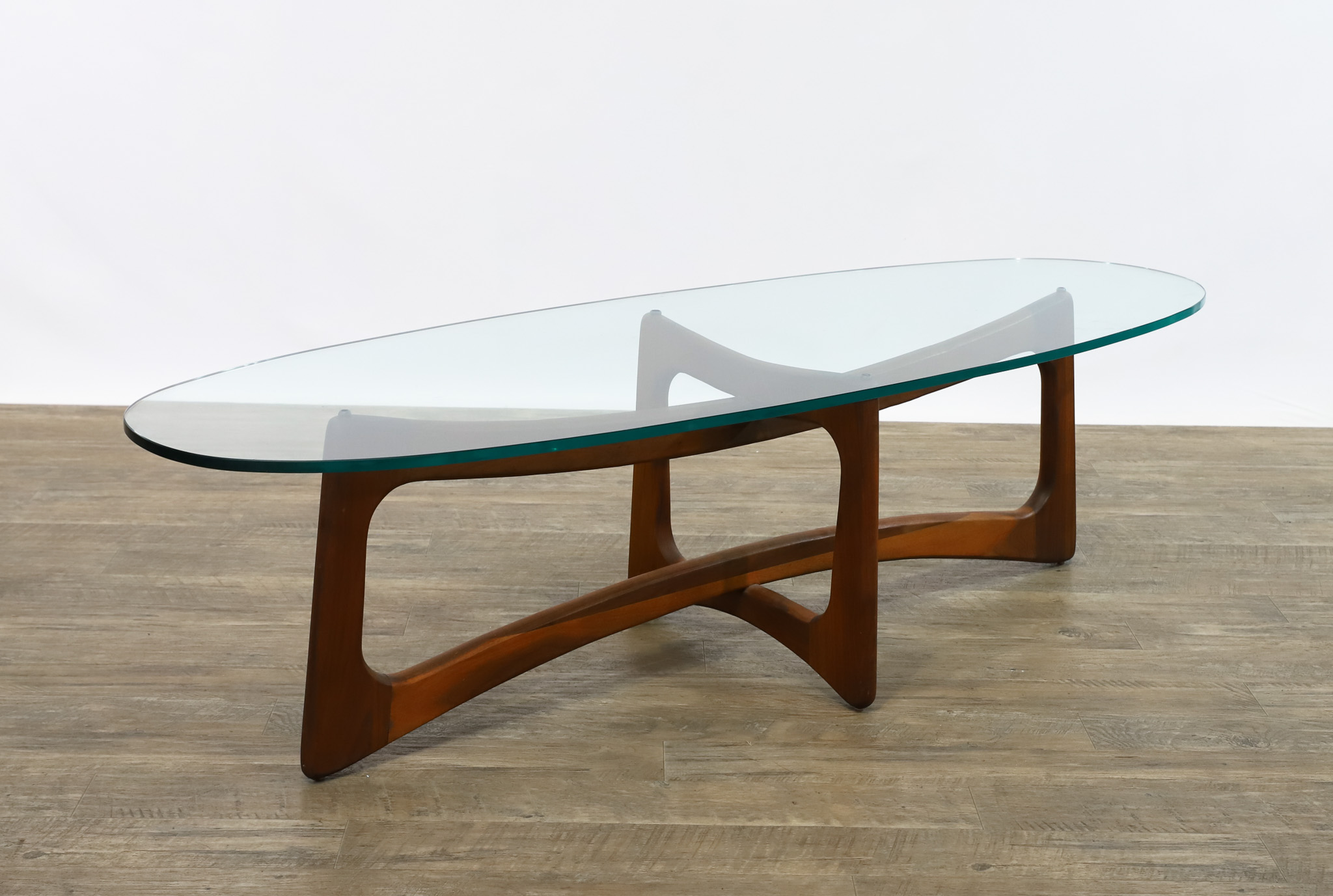 Lot 7075 | Adrian Pearsall for Craft Associates 2454-TGO Coffee Table
His company grew to 800 employees by the 1960's in Wilkes Barre, Pennsylvania where it was based. Adrian Pearsall is attributed with making modern furniture accessible to the masses. Many of his pieces were mass produced and made affordable to the middle-class family. However, his designs never wavered from the clean lines, simple and organic shapes, and his used of sleek black walnut. Pearsall believed in making furniture stylish and beautiful without sacrificing function. This is undoubtedly why so many of his pieces are still sought after today and his designs are often copied in contemporary furniture.
He and his brother sold Craft Associates in 1969 to Lane Furniture Company. He turned his attention to a new project called Comfort Designs in the 1970's which focused on sofas and other upholstered pieces. He is attributed for inventing the Bean bag chair as seen from this vintage ad from Craft Associates.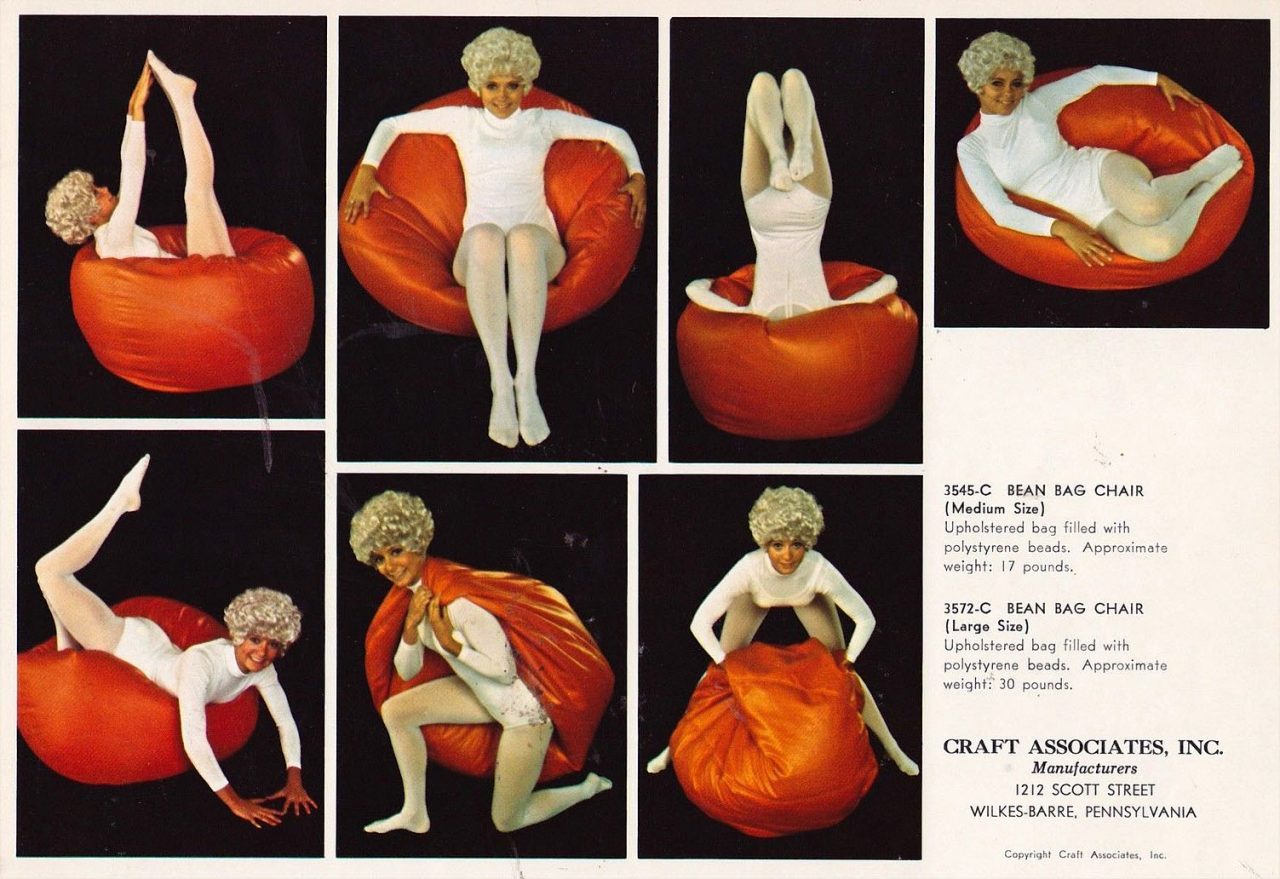 Bean Bag Chair with model, Craft Associates, 1972. tumblr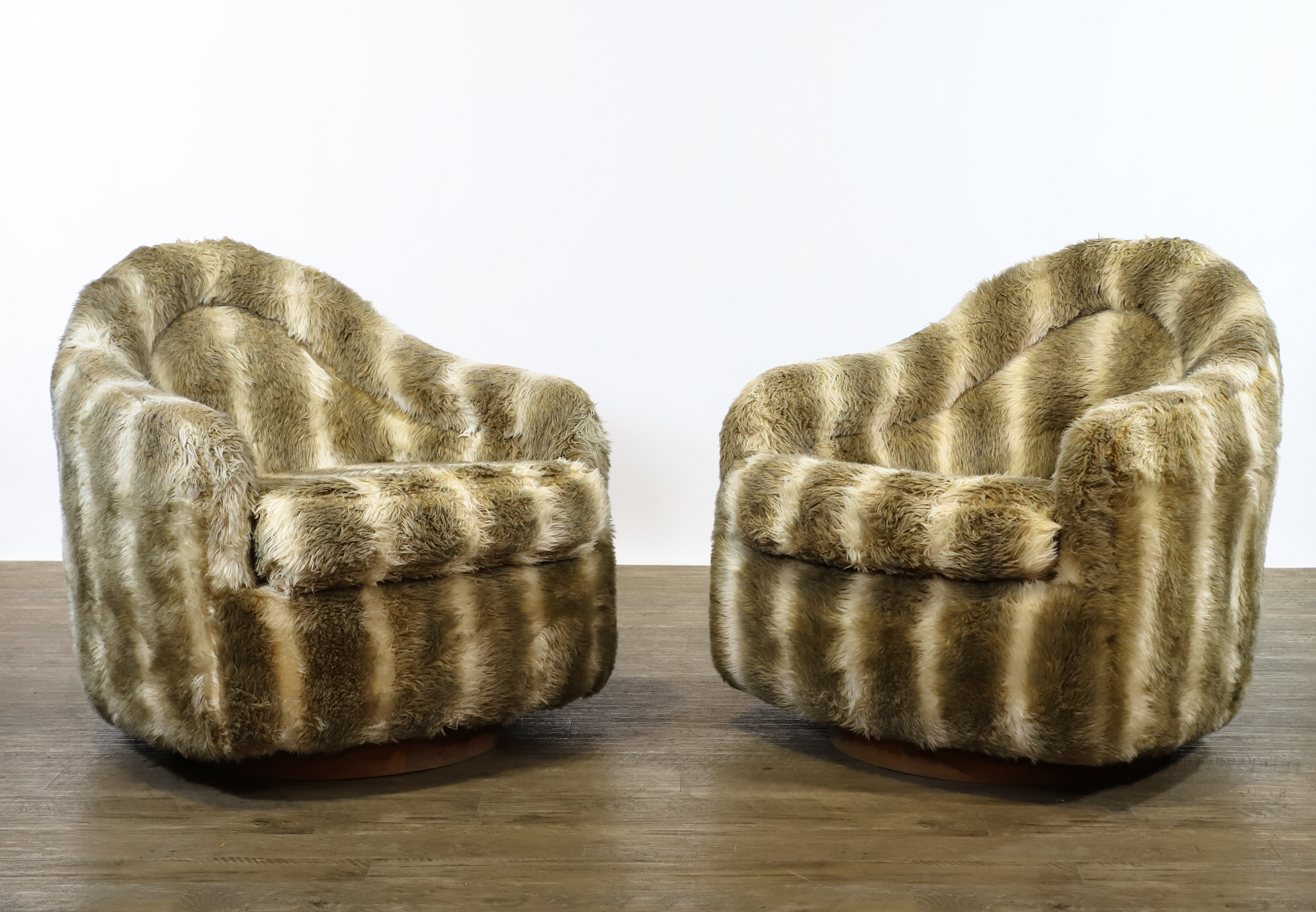 Lot 7074 | Adrian Pearsall Tilt and Swivel Club Chairs
Even with this new focus, you will often find signature walnut chair legs and bases on many of his couches and seating designs. One of his sofa designs is being offered in our April MCM auction.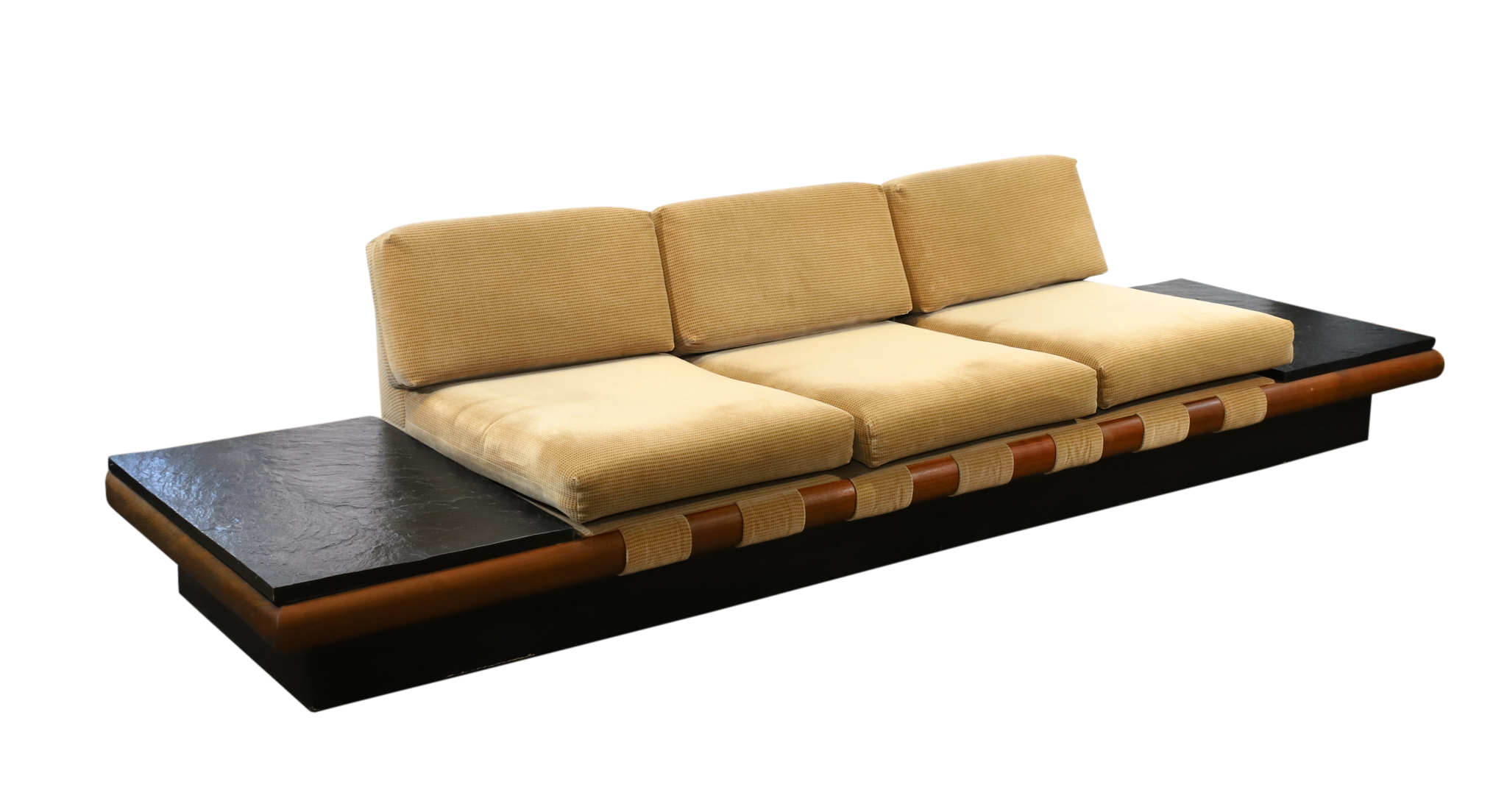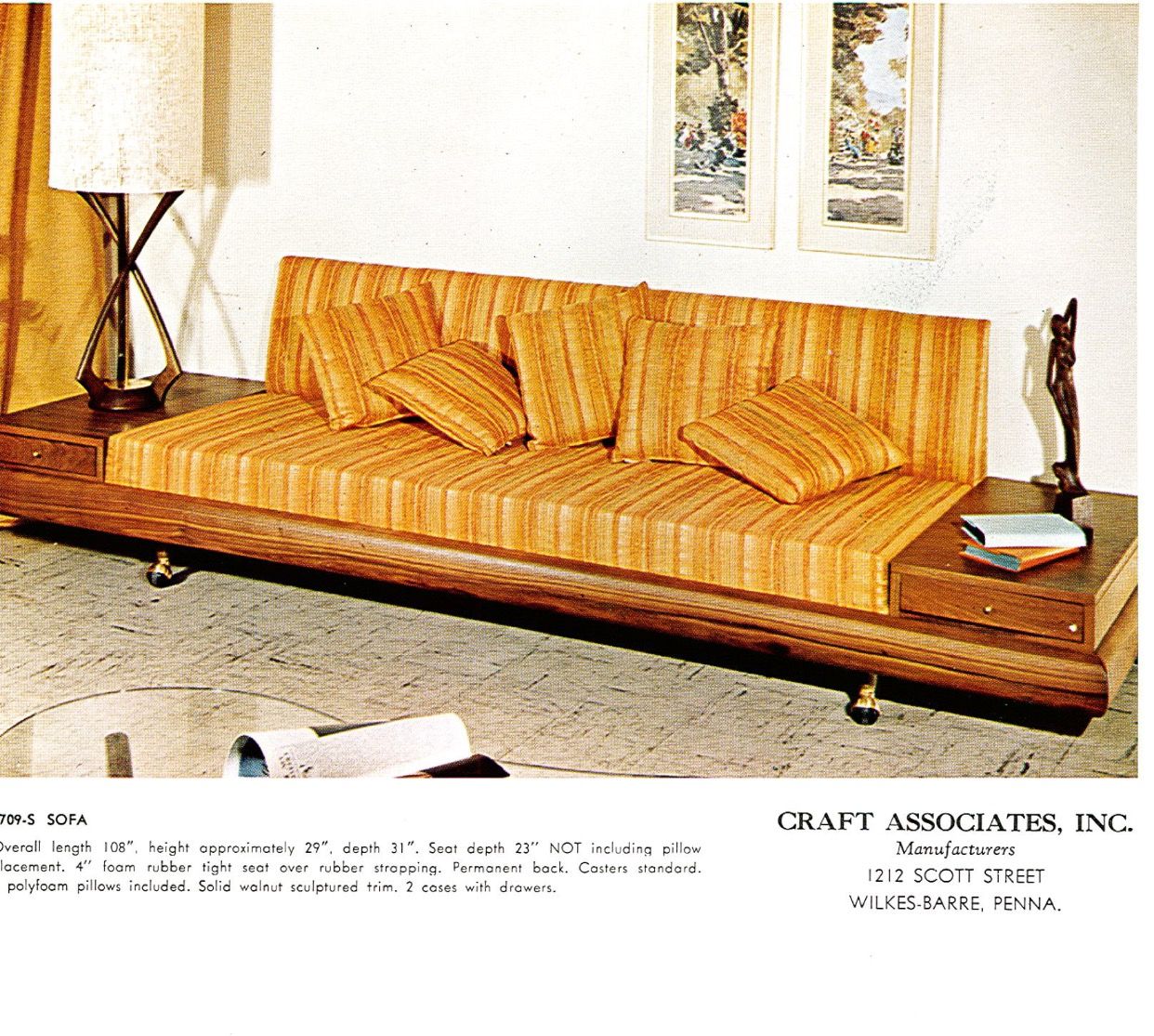 Left: Lot 7073 | Adrian Pearsall Platform Sofa
Pearsall was nominated for induction into the American Furniture Hall of Fame in 2008; a testimony to his timeless designs as the resurgence of Mid-Century Modern furniture continues to grow. Pearsall retired from furniture making in the late 70's to pursue another life-long interest: sailing and boat restoration. His love of sailing shines through in some of his earlier designs, including his popular free form compass table with black-walnut base and glass top.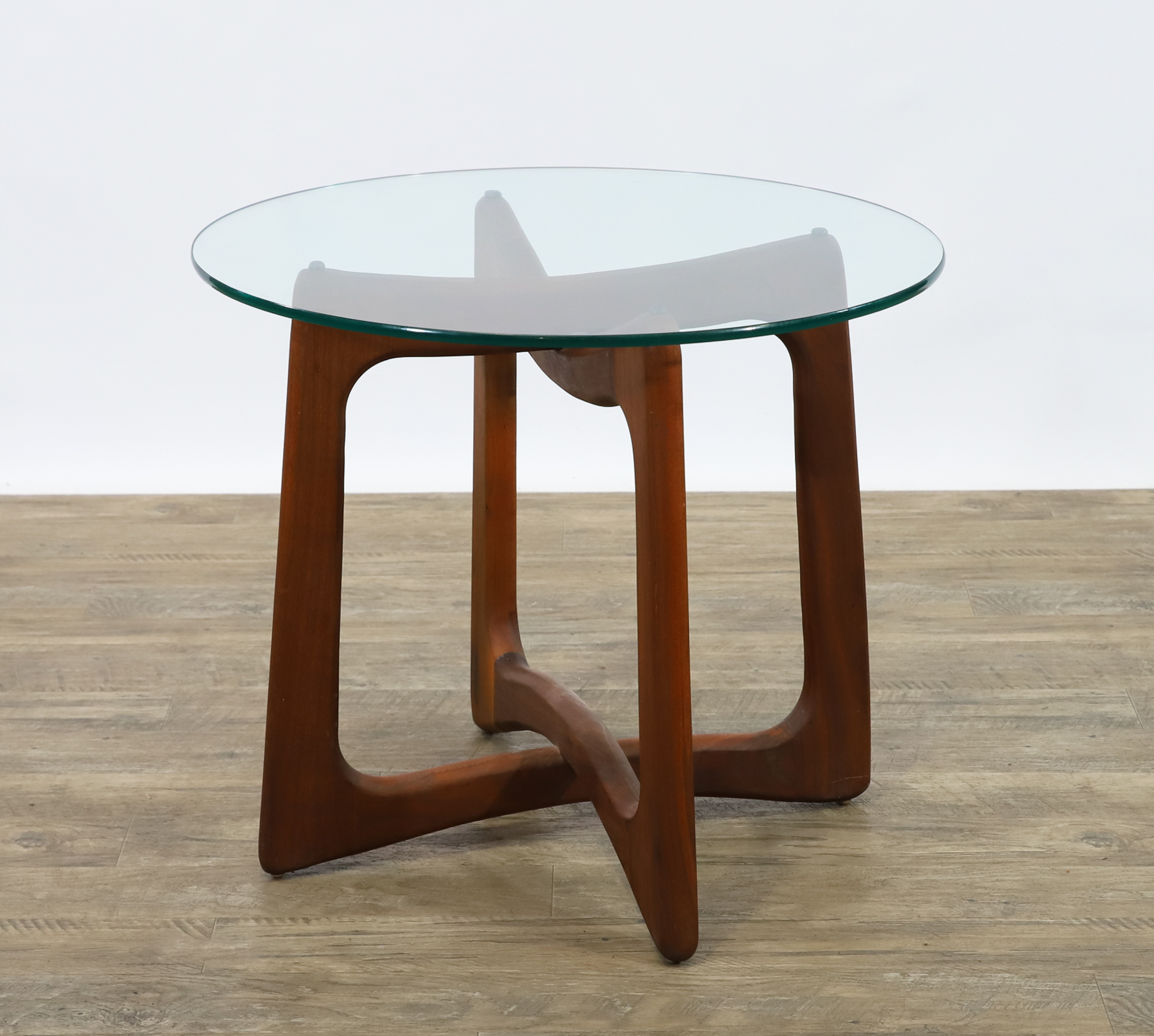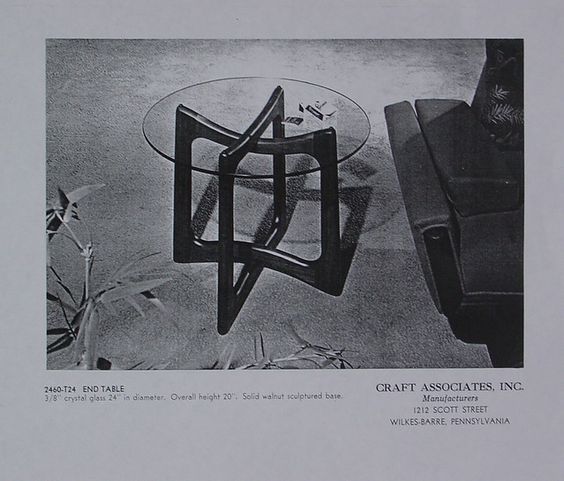 Lot 7076 | Adrian Pearsall for Craft Associates 2460-T24 Side Table
A side table with similar design elements to his compass table is being offered in our upcoming Mid-Century Modern and Design Auction on April 27th. Be sure to view our entire online catalog of MCM classics before the sale ends.
Written by Hayley Schaffer
---